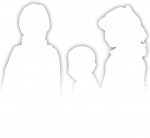 ALL ADULTS ARE THE PROTECTORS OF ALL CHILDREN – 
Join The KARA Team (and receive free weekly updates on Friday mornings)
Compilation of information and writing on these pages are the work of 
KARA volunteers Eshanee Singh & Mike Tikkanen
Children At Risk In Armed Conflict & the Growing Crisis of COVID19 
Children's Issues Articles, Stories and Data
We all look to the government to provide support that protects children.
Eshanee's reporting points to a disturbing trend of state inaction
preventing or even intervening in child welfare violations.
To hold our governments accountable and to ensure the well-being of children, more of us need to
contact our local politicians and policy makers and make our concerns known.
We need to be relentless to effect change.
Be the Squeaky Wheel for Children 
KARA'S INVISIBLE CHILDREN PROGRAM
 Kids At Risk Action can help start the conversation where you live.
International Child Protection News June 2020
International Child Protection News April 2020
International Child Protection News January 2020
International Child Protection News to July 1, 2019
International Child Protection News to June 1, 2019
International Child Protection News October, November, December 2017
International Child Protection News August & September 2017
International Child Protection News June & July 2017 
International Child Protection News May 2017
International Child Protection News April 2017
International Child Protection News March 2017
International Child Protection News February 2017
International Child Protection News January 2017
International Child Protection News December 2016
International Child Protection News November 2016
International Child Protection News October 2016
International Child Protection News September 2016
International Child Protection News August 2016
International Child Protection News July 2016
International Child Protection News June 2016