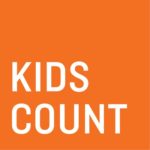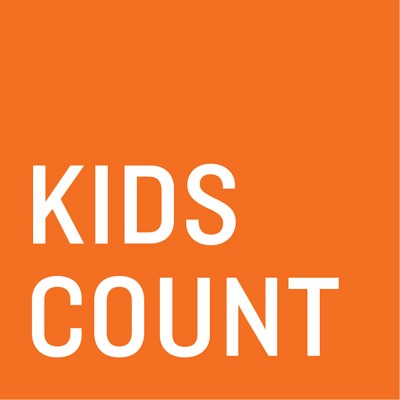 KARA tracks current news about at risk children bringing transparency and  attention to our youngest and most vulnerable  citizens.
This is only a sampling of what should be reported –  the great majority of child trauma & abuse never gets reported.
ALL ADULTS ARE THE PROTECTORS OF ALL CHILDREN – 
Join The KARA Team (and receive free weekly updates on Friday mornings)
Compilation of information and writing on this page is the hard work of  KARA volunteer Eshanee Singh
Often, we look to the government to provide support in order to protect our children; however, the following news stories point to a disturbing trend of a lack of state action in preventing or even intervening in child welfare violations. In order to hold our governments accountable and to ensure the well-being of children, we need to contact our local offices and our concern.
Pakistan – Pakistani children worst affected in HIV outbreak.
BBC News.
Children in bear the brunt of negligent doctors in the wake of another HIV/Aids outbreak. A lack of access in rural areas to qualified doctors raises questions about unregulated clinics.
https://www.bbc.com/news/world-asia-48348941
England – Too many children in mental health hospitals, says report.
BBC News.
Admission to hospitals and institutions is the first tool used when addressing learning disabilities or mental health issues. This system fails to recognize the complexity of a problem and also fails to provide support and care to families prior to and after admission.
https://www.bbc.com/news/uk-48329398
Canada – RCMP highlight missing children cases this week, including 4 Sask. Disappearances.
The RCMP launches a campaign leading up to Canada's National Missing Children's Day in hopes that someone will remember something that will help find these missing children.
https://www.cbc.ca/news/canada/saskatchewan/missing-children-saskatchewan-1.5142399
Syria – Thousands of families – including 80, 000 children – forced to flee escalating violence in northwest Syria.
Save the Children.
Airstrikes has resulted in the deaths of hundreds of thousands of people. As a result, schools and hospitals are forced to close and are no longer able to provide the care needed to children and their families. Families are forced to flee from their homes not knowing what will come next. Save the Children has provided food and supplies on the ground and has also provided pediatric manuals to help the doctors providing care to children who survived the blasts.
https://www.savethechildren.org/us/about-us/media-and-news/2019-press-releases/thousands-of-families-forced-to-flee-violence-northwest-syria
USA – 82 people arrested in 8 states in child pornography, sexual exploitation case.
NBC News.
A four-month investigation across several southern states and 170 agencies exposes business and people involved the possession and distribution of child pornography.
https://www.nbcnews.com/news/us-news/82-people-arrested-8-states-child-pornography-sexual-exploitation-case-n1001951
India – The makeup industry's darkest secret is hiding in your makeup bag.
Refinery29.
Illegal miners use children as young as five years old to mine a mineral called mica. The mica is provided to big companies in the cosmetic industry to add to products to give them a shimmer and shining effect. Children are missing out on an education to work in these mines to help provide for their families.
https://www.refinery29.com/en-ca/2019/05/231855/mica-in-makeup-mining-child-labour-india-controversy
West Africa – Interpol: 157 children rescued from West Africa trafficking ring.
CNN.
Hundreds of children rescued from sex trafficking and forced labour in West African countries including Burkina Faso and Nigeria. The promise of employment in hotels is offered to lure girls into prostitution rings in mining camps.
https://www.cnn.com/2019/04/25/africa/dozens-of-human-trafficking-rescued-africa-intl/index.html
Barbados – Let's talk about our children.
Barbados Today.
Revisiting the rights of children in light of the history of slavery and plantation work. Arguing for front line works to be more educating in identifying rights and working to protect those rights. Calling for legislative change and accountability.
https://barbadostoday.bb/2019/05/24/lets-talk-about-our-children/
Mozambique – Charities fear for children separated from parents in cyclone-hit Mozambique.
Thomson Reuters Foundation News.
More than 400 children without parents after Mozambique was hit by multiple storms. The emergency created by the storms and flooding exacerbated the already vulnerable conditions leaving children exposed to abuse and violence and human trafficking. Not being able to locate parents, a lack of funding, and damaged roads are among the factors hindering charities in reuniting families.
http://news.trust.org/item/20190522134635-44qxf
Canada – Canadians speak out against child labour in supply chains.  
News Wire.
Students from across Canada advocate for more efforts by the Canadian government to ensure supply chains are free from child labour through legislative action.
https://www.newswire.ca/news-releases/canadians-speak-out-against-child-labour-in-supply-chains-859382417.html
Nigeria – These schoolgirls want an end to child marriage. So they're fighting to change their country's constitution.
CNN News.
Schoolgirls are fighting to protect the voices of young girls in Nigeria by fighting for a change in a Nigerian constitutional provision that can be used to justify child marriage. The young girls has garnered attention from Nigerian celebrities and also the international rights group Plan International by creating an online petition and organizing workshops on gender equality.
https://www.cnn.com/2019/05/25/africa/nigerian-girls-child-marriage-campaign-intl/index.html
Australia – Child protection complaint filed over children held in detention.
The Sydney Morning Herald.
Australian born children held in a detention centre after their mother's visa expired. The several health and developmental issues the children acquired raised concerns over the timeliness and adequacy of oversight and care in Australian detention centres.
https://www.smh.com.au/national/child-protection-complaint-filed-over-children-held-in-detention-20190525-p51r2r.html
Canada – Province proposes new guardianship rules, drafting separate child protection act.
CBC News.
One of Canada's provinces proposes new legislation to their already existing Family Services Act. Key elements of the new legislation includes offering alternatives to foster care, addressing complex mental health needs, and placing a ceiling on the time a child would be in the care of the minister. While this new legislation would take a few years to be enacted, immediate amendments to the province's current legislation will take place.
https://www.cbc.ca/news/canada/new-brunswick/child-protection-act-guardianship-rules-kinship-care-dorothy-shephard-1.5128823
Sri Lanka – Sri Lanka briefs UN on steps taken to safeguard rights of children.
Colombo Gazaette.
Questions and observations raised by the Sri Lankan National Monitoring Committee leads to ministries and agencies announcing efforts to ratify the UN's Optional Protocol to the Convention on the Rights of the Child. Efforts include training and capacity building of officers, legislative reforms, and data and informational management reform.
http://colombogazette.com/2019/05/27/sri-lanka-briefs-un-on-steps-taken-to-safeguard-rights-of-children/
Nigeria – 2019 International Children's Day – Spotlight on underaged street hawkers.
All Africa.
In the streets of Nigeria children engage in 'hawking' in order to help support their families and as a result, children are either cutting school or missing school entirely. This 'hawking' leaves children vulnerable to trafficking and sex abuse.
https://allafrica.com/stories/201905270401.html
Germany: Germany's Health Minister Proposes Major Fine On Parents Who Don't Vaccinate Kids
Huffington Post – May 05, 2019
While measles vaccines in the U.S. are not federally mandated, in Germany, one official wants to hit parents with a nearly $2,800 fine if they neglect to get their children immunized.
https://www.huffpost.com/entry/germany-measles-vaccine-fine_n_5ccf30cbe4b0e4d75734543c?ncid=newsltushpmgnews__TheMorningEmail__050619