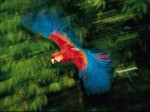 KIDS AT RISK ACTION (501(c)3 non-profit, is partnering with Minnesota Public Television (TPT) to tell the INVISIBLE CHILDREN's story through compelling interviews with children and adults within the world of child protection.
6 million children are reported to child protection services in the U.S. each year (58,000 in MN)  MN ranks 47th for amount spent on children in child protection; Only a fraction of abused children receive the help they need to lead productive lives, 29% of children in protective services are sent back into abusive homes.  80% of these children are abused again while under court supervision.  
Help KARA change this.   KARA TV interview at Catherine's Crossings.  WCCO radio interview   (12 minutes)
Sample 4 minute video of Kids At Risk Action talk on child protection in America (invite KARA to speak at your conference – Mike@invisiblechildren.org )
Supoort KARA's TPT Documentary Project with your gift
Help KARA break through the veil of invisibility that surrounds abused children today and create public awareness and outrage at what is happening to so many of our at risk youth. 
Follow us on Twitter http://twitter.com/KidsAtRisk  Share This Blog – Submit your comments, stories and child protection news