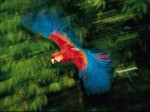 Feel free to borrow / reproduce information from any of the 750 + articles on this website.  Search by your state, specific topics or year (sidebar search).  KARA wants this information shared widely and well and thanks you for helping advocate for abused and neglected children.
KIDS AT RISK ACTION (501(c)3 non-profit, is partnering with Minnesota Public Television (TPT) –  movie trailer – to tell the INVISIBLE CHILDREN story through compelling interviews & information.
6 million children are reported to child protection services in the U.S. each year (58,000 in MN)  MN ranks 47th for amount spent on children in child protection.  The impact of this issue on our communities is significant in dollars and quality of life.  Troubled schools, unsafe streets and prison growth are only a few of the problematic out growths of poor public policy towards at risk youth.
Only a fraction of abused children receive the help they need to lead productive lives.  In MN 29% of children in protective services are sent back into abusive homes.  80% of these children are abused again while under court supervision & nationally, 80% of children aging out of foster care lead dysfunctional lives.
 Join the KARA task force to make life better for at risk children (it's free and you can share it with your friends).
 Chose Kids At Risk Action at Amazon Smile (they donate to KARA out of your online purchases)
Follow us on Facebook, Twitter, & Linked In Pages & share This Website & Blog
Submit Your comments, stories and child protection news (info@invisiblechildren.org)
Start conversations in your community and raise your voice for the millions of abused and neglected children that remain invisible without you.
Reporting Child Abuse in MN  Reporting Child Abuse Nationally; 800-422-4453
Watch & Share these 2 minute trailers from KARA's TV documentary project (help us BUILD KARA & spread the word)
Donate any amount to support our ongoing efforts for abused and neglected children