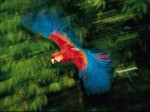 Invisible Children (KARA) brings attention to abused & neglected children.  As a longtime CASA guardian ad-Litem volunteer, Mike shares powerful stories about children,  institutions, and the path ahead.   How You Can Help;

(invite me to speak at your conference) / Buy our book or donate  Sample 4 minute video of Mike's awesome talk on child protection in America  Recommend Mike's Invisible Children talk for TED
Receive our weekly updates on child protection issues by sending an email request to; Info@invisiblechildren.org
Follow us on Twitter http://twitter.com/KidsAtRisk   Recommend Mike's Invisiblechildren talk for TED
6 million children are reported to child protection services in the U.S. each year
Only a fraction of these children receive the help they need to lead productive lives.
Let's make 2014 a better year for children; 
Inspire your campus or organization by motivating them to stand up for at risk children with Mike's Invisible Children keynote talk.  
Motivate your community to appreciate the value of caring for our youngest citizens.
Contact me to start a conversation mike@invisiblechildren.org   Support Kids At Risk Action & Purchase Amazon Kindle Invisible Children Ebook for 2.99 (support KARA) or Printed Book $16.95
(invite me to speak at your conference) / Buy our book or donate  Sample 4 minute video of Mike's awesome talk on child protection in America
Follow us on Twitter http://twitter.com/KidsAtRisk  Share This Blog