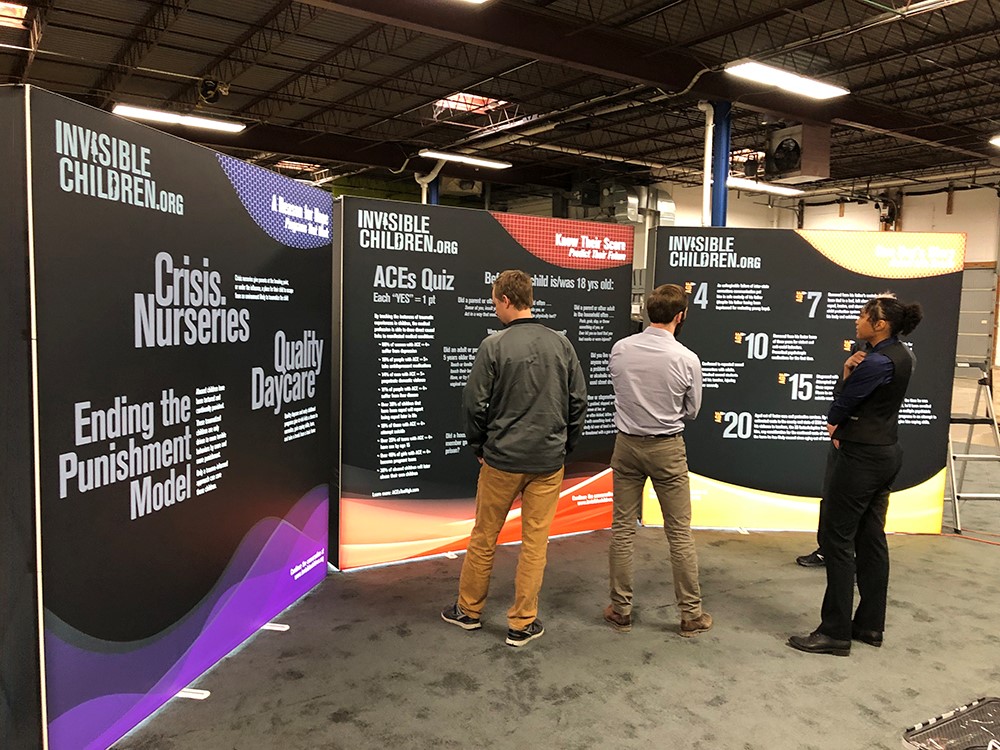 KARA's INVISIBLE CHILDREN program is a community catalyst to starting conversations about identifying and healing Adverse Childhood Experiences (ACEs) and improving the lives of at risk children where you live.
Collaborating with students, departments & the community, KARA and the college work together to create awareness and build support for the people, programs and policies that heal children and keep them safe.
Volunteer recruitment, presentations and workshops tailored to events and conditions where you live.
Invite KARA's Invisible Children program to your college and start this important conversation on your campus.
KARA engages the campus & community in research, outreach, volunteerism and a
 powerful visual display series of stories, graphics, videos and news drawing
attention to and making life better for abused and neglected children in your community.
Start the conversation on your campus;  info@invisiblechildren.org