JOIN US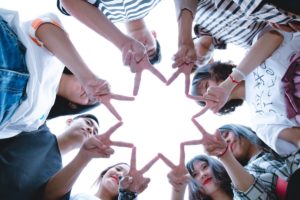 Join the Kids at Risk Action Team and make a difference in the lives of at-risk children. Please see the list of current opportunities below and let us know how you'd like to help.
Questions? Email us at volunteer@invisiblechildren.org
Ready to get started? Complete the Volunteer Application
All roles are remote and can be performed from any location except where noted.
Artistic Content Creator to make visual art, music, or performances to raise awareness
Fundraising Associate or Team Leader to generate funding through supporting campaign development and/or other fundraising avenues
Google Ads Expert to use our monthly grant for advertising effectively
Grant Writer to obtain funding through finding, writing, and reporting grants
On-site Campus Advocate (Minnesota (USA) college students only) to reach out to professors, student groups, staff, and community at large of the enrolled school to promote KARA's programs and volunteer opportunities
Partner Relations Coordinator to develop strong relationships with other organizations dedicated to supporting children's safety and wellbeing to make a bigger overall impact
Reddit Expert to manage our Reddit account and platform
Researcher/Writer to compile research and/or write content to educate the public on child trauma through a collaborative book, short articles, and digital trainings
Resource Organizer to compile, update, and organize a nationwide, digital resource library
Social Media Promoter or Co-Team Leader to educate the public, spread awareness, and boost engagement across social media platforms
Talent Acquisition Specialist to secure more volunteers through sourcing vacancies and interviewing candidates
Videographer/Editor to create compelling videos to share on social media and in digital trainings