JOIN US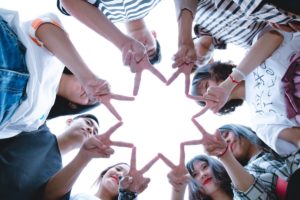 Join the Kids at Risk Action Team and make a difference in the lives of at-risk children. Please see the list of current opportunities below and let us know how you'd like to help.
Questions? Email us at volunteer@invisiblechildren.org
We do not have any open volunteer opportunities at this time. Please check back or send us an email to be notified when opportunities open up.
All roles are remote and can be performed from any location except where noted.
Fundraising Associate to generate funding through supporting campaign development and/or other fundraising avenues
Grant Writer to obtain funding through finding, writing, and reporting grants
Researcher/Writer to compile research and/or write content to educate the public on child trauma through a collaborative book, short articles, and digital trainings
Resource Organizer to compile, update, and organize a nationwide, digital resource library
Social Media Promoter  to educate the public, spread awareness, and boost engagement across social media platforms
Talent Acquisition Specialist to secure more volunteers through sourcing vacancies and interviewing candidates
Volunteer Application