Mission
Our Mission: Supporting the people, policies and programs making life better for abused & neglected children
KARA engages principals, teachers, social workers, lawyers, judges, police officers, parents,
students, health professionals, and the larger community in stopping & healing child abuse, and trauma.
Board & Staff
Board of Directors
CAROL KOEPP: Retired Special Education Teacher (Wayzata High); Retired Social Justice Coordinator, First Unitarian Society, Mpls; Co-developer of Public Policy Committee, NAMI-Eastside, Redmond, WA.
DAMON KOCINA, Secretary/Treasurer: Father, coach, marketing guru dedicated to improved child protection and support for young families.
MIKE TIKKANEN, Founder and Executive Director: Author of Invisible Children, volunteer CASA Guardian ad Litem in Hennepin County since 1996, current and founding board member of CASAMN and Founder & President of KARA.  Mike has owned and operated several companies and arranged the purchase and sale of about 100 MN companies.  He is unapologetically and passionately committed to improving the lives of at risk children.
TIFFINI FLYNN FORSLUND: Teacher, Volunteer CASA guardian ad-Litem (past), Individual of Color, African American who overcame many struggles and could have easily become one of the statistics KARA is trying to help.
Staff
Administrative Director Nicole Taylor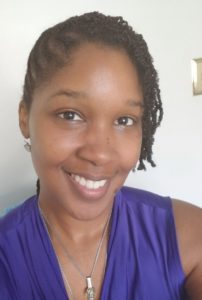 Nicole comes from a family of service to the community. She has worked for and volunteered with nonprofit organizations since high school. She loves to see a healthy developement in children and tender care given to seniors. In her spare time she loves, music, travel, dance, write and be of fulfilling service where she is needed. Her approach is, "The World is My Oyster".
Administrative Specialist: Darcy Schatz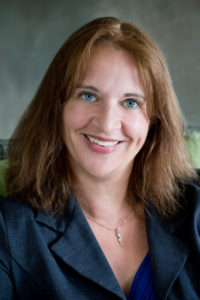 A home-grown Minnesotan living in the Twin Cities metro, Darcy went to law school for fun and is a huge advocate for education. When not trying to save the world, she hangs out with her three kids, spends time outdoors hiking and kayaking, travels, does a little cake decorating and sculpting and other miscellaneous hobbies, and tries not to adopt all the animals in the shelter.
Note – KARA does not have staff or resources to work on individual cases. Please use our Resource / Links  to find connections
Privacy Notice
This privacy notice discloses the privacy practices for www.invisiblechildren.org. This privacy notice applies solely to information collected by this website. It will notify you of the following:
What personally identifiable information is collected from you through the website, how it is used and with whom it may be shared.
What choices are available to you regarding the use of your data.
The security procedures in place to protect the misuse of your information.
How you can correct any inaccuracies in the information.
Information Collection, Use, and Sharing
We are the sole owners of the information collected on this site. We only have access to/collect information that you voluntarily give us via email or other direct contact from you. We will not sell or rent this information to anyone.
We will use your information to respond to you, regarding the reason you contacted us. We will not share your information with any third party outside of our organization, other than as necessary to fulfill your request, e.g. to ship an order.
Unless you ask us not to, we may contact you via email in the future to tell you about specials, new products or services, or changes to this privacy policy.
Your Access to and Control Over Information
You may opt out of any future contacts from us at any time. You can do the following at any time by contacting us via the email address or phone number given on our website:
See what data we have about you, if any.
Change/correct any data we have about you.
Have us delete any data we have about you.
Express any concern you have about our use of your data.
Security
We take precautions to protect your information. When you submit sensitive information via the website, your information is protected both online and offline.
Wherever we collect sensitive information (such as credit card data), that information is encrypted and transmitted to us in a secure way. You can verify this by looking for a lock icon in the address bar and looking for "https" at the beginning of the address of the Web page.
While we use encryption to protect sensitive information transmitted online, we also protect your information offline. Only employees who need the information to perform a specific job (for example, billing or customer service) are granted access to personally identifiable information. The computers/servers in which we store personally identifiable information are kept in a secure environment.
If you feel that we are not abiding by this privacy policy, you should contact us immediately via email at hello@invisiblechildren.org