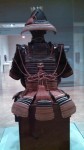 KARA has been reporting and speaking on critical issues impacting abused and neglected children for many years.
this article submitted by Macalaster College Volunteer Llede Lilzina
extensive reporting on child abuse in other developed nations also;
This article first appeared in 2007 – It has been updated
KARA needs writers and researchers to find stories & data from other nations
send an email to info@invisiblechildren.org with writer – researcher in the subject line.
Our dedicated Macalaster College Volunteer Llede Lilzina
has delivered this
extensive report on child abuse in other developed nations also;
Thank you Lelde (we have updated your work)  Stories, statistics and articles about child abuse & child protection from around the world;
With almost half the population of the U.S. (138M v 326M).  Japan reported 33,308 cases of child abuse in 2005 and an estimated 66,000 cases in 2017, compared to about 3 million children in the U.S. In 2007 and 6 million abused children in 2018
In 2007, 37 Japanese children were killed by their parents compared to 500 in the U.S   The nation of Japan compares closely with the State of MN in child murder and child abuse cases.  Think about the disparity of 127 million people having the same number of abused and murdered children in a one year period as the 5.6 million people living in MN.  
The very first Japanese child abuse survey was conducted in 1999, along with specialized training for social workers. In 2006, the government introduced a national 10-year plan to improve child-rearing nationwide that included new 1700 community daytime childcare centers by March of 2010.
Japan is only now beginning to identify and respond to child abuse and neglect, after hundreds of years of three generations living in the same home, and the supreme authority of the oldest male, family intervention by the community is a difficult issue.
Currently in America, 37% of all children are investigated by child protection services by the time they are 18 (the statistic is 44% for Black families)
Child Protection and Abuse in Japan
According to a UN report, in 2006 Japan ranked seventh in the list of countries of the highest living standards. While highly developed both economically and socially the country experiences problems similar to those in less-developed countries. Child abuse is one such example. During 1990, when the data was first collected by the Ministry of Health, Labor and Welfare, there were 1,101 reported incidents of child abuse.
The report stated that physical cruelty was the most common kind of abuse accounting for 44.5% of all cases, followed by neglect (36.7%) and mental abuse (15.6%). There were 1,048 reported instances of sexual abuse, comprising 3.1% of the total. Those most at risk were children under six years old, with 15,255 pre-schoolers being the target of abuse.
According to Al-Badri, in 2005 child abuse was still soaring in Japan, with 33,308 reports to child welfare consultation centers or the police in the year ending March 2005. This provided more than a 20% increase since the previous year.
Another report by the local government in Tochigi prefecture, north of Tokyo, released in 2006 revealed that more than 60% of the public consider the root cause of child abuse to be parents' inexperience and selfishness.
Among other reasons cited of the increasing child abuse were the increasing shift away from households in which three generations would cohabit, meaning that grandparents were no longer able to assist with childcare chores; the lack of community in the country, with people feeling less connected to their local neighborhoods; the rising cost of bringing up children; and the increase in single-parent families.
According to Japanese Police, child abuse has been one of the biggest social problems in recent years. The number of abuse cases cleared by the police in 2007 reached 300 and the number of offenders was 323, increase of 3 (or 1.0%) and a decrease of 6 (or 1.8%) over the preceding year respectively. The number of victimized children was 315 (a decrease of 1, at 0.3% over the previous year). Out of these, 37 children were killed.
Child pornography is also a serious issue. To deal with this issue, the Act on Punishing Acts Related to Child Prostitution and Child Pornography and for Protecting Children was enacted in May of 1999. In 2007, the total number of persons arrested in violation of this act was 1,361 for 1,914 offenses. For child prostitution, 984 persons were arrested in 1,347 cases, including 596 persons (60.6%) in 679 cases (50.4%) involving the use of on-line dating services, 61 persons (6.2%) in 61 cases (4.5%) involving the use of telephone clubs. For child pornography, 377 were arrested in 567 cases, including 172 persons in 192 cases involving the use of the Internet.
In 2007, the number of victimized children under the age at 18 in child prostitution decreased 13.7% to 1,144 from the previous year.
In 2007, the number of victimized children under the age at 18 in child pornography increased 8.7% to 275 from the previous year. Furthermore, it has recently been reported that the Yakuza (members of organized crime syndicates in Japan) have been heavily involved in burgeoning new business: child pornography.
While it is illegal to make or sell such material in Japan, possession often goes unpunished. This legal loophole has been exploited by the Yakuza, adding to their traditional money spinners like prostitution and drugs.
Such statistics and stories reveal the extent of child abuse, which many Japanese believe does not exist in their society.
Japan's unusually strong families are being strained, weakened by the long recession and record unemployment, which have undermined stability in the home and in addition to economic pressures, divorce rates and remarriages are rising, which experts say has led to abusive behavior by some stepparents.
Dr. Seiji Sakai, a child psychiatrist and director of the Center for Child Abuse Prevention admits: "In pediatric circles we thought there wasn't much child abuse and that we were different from the United States because our culture was different.
The single biggest problem was society failing to realize that there is child abuse." At the same time, while statistics suggest a rise in child abuse, experts are uncertain whether more is actually occurring or whether more instances is now being reported. As Machiko Ayukyo, a lawyer handling child abuse cases admits: "Child abuse is on the rise in Japan. Superficially, it seems the trend is rising, because more is coming to light. I feel that this has been happening for a very long time and it is finally just coming to the surface."
The Government statistics show that in 1997, there were 5,352 reported cases of child abuse, a 30 percent rise from the previous year. In 1990, when the government began to record statistics there were just one thousand reports of child abuse a year. In 2004, the number was 24,000 and in 2006, the number was estimated to be around 35,000 cases of abuse. The population of children under the age of 14 years was 18.58 million in 2000.
The prevalence rate of child abuse and neglect is calculated to 9.1 per 10 000 children. However, this rate is only the tip of the iceberg, because there are still many unreported cases. As for forms of child abuse and neglect in 2000, physical abuse was 50.1%, neglect was 35.6%, psychological abuse was 10.0% and sexual abuse was 4.3%.
It should be acknowledged that the total number is still quite small compared to many other countries.
However, for Japan, which places so much emphasis on safety and family, the number is shocking. As Japan has became more urbanized and the number of nuclear families increased, parents have become more isolated, there is more and more pressure put on parents while support and assistance is decreasing.
As it is argued, such pressure has increased the prevalence of violence and abuse of children in such families, although the relationship is not clearly proven.
However, the statistics may not present a full picture because the Government has not traditionally kept track of cases and few are reported to authorities. Furthermore, traditionally, the police rarely investigated accusations of child abuse or wife beating, believing these were issues best left to the head of the household: the father or grandfather.
For centuries, Japanese believed that children were like possessions and that parental authority was virtually supreme. In Japan, the right of the family head was very strong and until the 1860's, when if the father unintentionally killed a child, by being too strict or too violent, he was not questioned.
Parents have traditionally had enormous authority when it comes to raising children, with the government reluctant to intervene, but that is now changing.
Authorities are now struggling to figure out when and how to intervene. The Government wants to crack down on so-called "parental rights" and is planning to increase the number of situations in which the state can take children from their parents.
Doctors, lawyers and welfare workers, as well as some media, have recently begun to increase public awareness of these issues. More rigid laws are being discussed and legislated, which would give some power to intervene in this rigid and inaccessible family sphere. The Ministry of Health and Welfare commissioned its first child abuse survey in 1999, along with specialized training for social workers in child abuse, to provide increased psychological support for abused children.
In 2006, the government introduced a national 10-year plan to improve child-rearing conditions nationwide. This has seen an increase in the number of community centers being turned into daytime childcare centers where toddlers can play together and parents can lend each other mutual support.
More than 1,700 such centers are expected to be operational by the end of March 2010. However, more official help is necessary to prevent parents allowing their emotions to boil over into violence. The key is stopping the abuse before it starts by helping parents who have not harmed their children, but feel that they are struggling to keep a grip on things.
As Masaaki Noda, a professor at Kwansei Gakuin University pointed out, Japan will have to brace itself for more horror stories of child abuse that have already come up in the press recently until it terminates its traditional reluctance to interfere in other's 'private' lives.
In regards to criminal law, Japanese society has long regarded the disciplinary issue as a part of individual (parental) discretion. Authority (e.g., schoolteachers, police, and local government) is reluctant to enter into this issue unless it is prosecuted as a court case. If the penal code is applied strictly to child abuse, however, it is no longer abuse but should be considered assault and battery.
There appears to be no provision in the Japanese penal code noting that assault and battery should be accepted from prosecution and punishment if committed by the victims' parents or caregivers.

Child abuse then often is a crime committed by someone who is in a position to take care of the victim leading to a situation where the child emotionally and financially depends on his/her abuser.
The Child Welfare Law was enacted in 1947 to protect child abuse and poverty-related maltreatment. In 1965, Maternal and Child Health Law strengthened child health care delivery system throughout Japan. Health check-ups for infants and young children, home visit to newborns and psychological support to mothers and children are conducted and its coverage is approximately 90%. While the system for child survival and development had been successful, the welfare system for child protection was not enough. The Child Abuse Prevention Law was also enacted in 2000 and its objective was to promote measures towards the prohibition and prevention of child abuse by prescribing the responsibility of central and local government to prevent child abuse and neglect, and to establish measures to give appropriate protection to children who are abused.
The Law encourages prevention, early detection and early response of child abuse and neglect. Teachers, workers in child welfare centers, medical doctors, public health nurses, and lawyers should report to child guidance centers when they find a child abused or neglected.
The child guidance centers make an assessment from viewpoints of medicine, psychology, education and mental health, and take care of abused children under the collaboration with family courts, residential care facilities and foster families.
In Japan, each prefecture has one or more child guidance centers. In total, there are some 170 centers in Japan. The Child Welfare Act empowers the head of a child guidance centre to give abused children temporary shelter in the centre or to transfer them to the family court.
However, it is only the family court that can authoritatively investigate the home and, if necessary, deprive parents of their power. Child guidance centers usually are very reluctant to ask the prefecture to order the deprivation of parental power by the family court and the family court also is very hesitant to do this. As a result, the annual number of cases of parental power deprivation is extremely low.
The child guidance centers also have no formal means to gather evidence of child abuse. Anyone who notices child abuse may report it to a child guidance centre under the regulations of the Child Welfare Act, but there are no people in certain occupations (e.g., pediatricians, schoolteachers, social workers, etc.) who have legislated duties to do so.

As a consequence, people who become aware of a child being abused often are reluctant to report it out of fear of being sued by the victim's parents for defamation.

The duty of certain professionals to report should be legislated. It should be noted, however, that a report may discourage an abuser from seeking help. Because Japan ratified the Convention of the Rights of the Child, it should endeavor to embody its principles.
Much should be done to that end in Japan, but what is clear is that many children are still being abused. While in recent years, the activities for prevention of child abuse and neglect have been strengthened in Japan, public awareness of child abuse and neglect is still quite low.
First, the human resources in child guidance centers to protect children are lacking. While the number of reported cases increased drastically, the number of staff has not yet increased.
Second, Japan needs to establish practical measures to support all the family members from the viewpoint of family structure. Asian 'solutions', applicable to Japanese family structure, ought to be employed. Third, the collaboration between local governments and NGO is lacking which is a problem in many fields in Japan, including the issue of child abuse and neglect.
The participation of civil society is one of the most critical issues of Japanese society.
To prevent child abuse and neglect in Japan, it will require the full participation of civil society and community.
Just like here.
Support at risk children! Become a CASA volunteer or start a KARA group in your community.
Have something to add? Attach a comment to this blog post or
Contact Us to tell us your point of view or story.
If you think someone might appreciate this information, click the ShareThis button below
Buy our book or listen to it (for free)
Join the public debate for children (they have no senator, lobby, or voice)
Works Cited
Al-Badri, D. Japan Hit By Huge Rise in Child Abuse. The Guardian, Tuesday, June 27, 2006. Accessible online at: http://www.guardian.co.uk/world/2006/jun/27/japan
Japan Rocked By Soaring Child Abuse. Guardian News and Media, 2008. Published 08.08.2004. Accessible online at: http://www.buzzle.com/editorials/8-8-2004-57591.asp
Kitamura, T.; Kijama, N.; Iwata, N.; Senda, Y.; Takahashi, K.; Hayashi, I. Frequences of Child Abuse in Japan: Hidden But Prevalent Crime. International Journal of Offender Therapy and Comparative Criminology, Vol. 43, Issue 21, 1999). (Accessible online at: http://ijo.sagepub.com.ezproxy.macalester.edu/cgi/reprint/43/1/21)
Nakamura, Y. Child abuse and neglect in Japan. Pediatrics International, Vol. 44, 2002, pp. 580-582. Accessible online at: http://web.ebscohost.com.ezproxy.macalester.edu/ehost/pdf?vid=2&hid=106&sid=c72c6313-7a37-4c3e-af71-c48495c43f8b%40sessionmgr112
Simkin, M. Horrific child abuse case highlights wider problem in Japan. Correspondents Report, February 8, 2004.
The Situation of Child Protection in Japan. Police of Japan. Accessible online at: http://www.npa.go.jp/english/syonen2/The_situation_of_child_protection_in_Japan.pdf
Willacy, M. Without Honor and Humanity. ABC News, October 10, 2009. Accessible online at: http://www.abc.net.au/foreign/content/2009/s2715335.htm
WuDunn, S. Child Abuse Has Japan Rethinking Family Autonomy. The New York Times, August 15, 1999
Yanagawa, T. Current Status of Child Abuse and Neglect in Japan. 6th ISPCAN Regional Conference, Singapore, 17 November, 2005. Accessible online at: http://canal.hus.osaka-u.ac.jp/yanagawa.pdf