Minnesota Child Protection News
Kids At Risk Action writes and reports on child abuse issues
& provides a passionate voice for at risk children
All Adults Are the Protectors of All Children
KARA Public Service Announcement (30 seconds)
KARA Signature Video (4 minute)
Support KARA's Public Service Announcements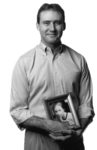 KARA gathers news about Minnesota's abused children to provide a snapshot of
Child Protection and how our state
values its children.
Only a fraction of serious child abuse makes the news.
All Adults Are the Protectors of All Children
Follow;
Safe Passage For Children MN (Join their legislative volunteer efforts and make child friendly legislation a reality)
CASAMN (become a guardian ad Litem and speak for abused children)
KARA Star Tribune Articles; Child Protection Who Will Speak For Children?
July/August 2020 MN Child Abuse/Child Protection 
MN Foster Adoption Events & Statistics March 2020
January/February 2019 Part I  Part II
MN Child Abuse/Child Protection September 2019
http://www.startribune.com/minnesota-opioid-deaths-rise-despite-attention-intervention/424836053/
Off-duty firefighter finds dead baby in ocean off Florida
Minneapolis Star Tribune
Authorities say a dead baby has been found in the ocean near the Florida coast. … an autopsy to determine a cause of death and possible identification. … MINNEAPOLIS _ These Minnesota lotteries were drawn Friday:2-8-2(two, …
Investigators find missing 5-year-old after babysitter murdered in plot to abduct girl
Crime Watch Daily (blog)
An early morning fire rips through a home in Bemidji, Minnesota. Firefighters race to … And if this fire is no accident, Melissa's death likely isn't either.
MN lawmakers respond to separation of families at border
KARE11.com
As the parent of four daughters, I cannot imagine the fear, trauma and confusion these children are going through after being separated from their …
Twenty-seven percent of children placed in foster care in Minnesota in 2016 were removed from their homes due to parental drug use, making it the No. 1 reason kids wind up in foster care, according to a report from the state Department of Human Services. This is the first time drug use has overtaken neglect, human services deputy commissioner Chuck Johnson told MPR News.
https://www.mprnews.org/story/2018/01/04/drugs-are-now-the-top-reason-minn-kids-are-put-in-foster-care
Minnesota parents seek changes to child protection laws
AberdeenNews.com
Minnesota parents seek changes to child protection laws … him to be reunited with his son, during which the child suffered lasting emotional trauma.
Parental drug and alcohol abuse now top reasons for children placed outside of home
Southernminn.com
And these statistics do not include juvenile criminal offenders who have often experienced multiple traumas including abuse, neglect and parental substance use. Goodhue County statistics mirror the trends in the state of Minnesota. In 2016, 30 percent of the children who entered out of home care in …
Clergy abuse victims settle with Twin Cities archdiocese for $210M
Minneapolis Star Tribune
The cases were sparked by the passage of the Minnesota Child Victim's Act, … "You have a story of trauma, and triumph, and the pursuit of truth and …
Washington County Man Pleads Guilty To Murder Of Toddler
Patch.com
STILLWATER, MN — Washington County Attorney Pete Orput Saturday … that the child's death was a homicide caused by blunt force trauma.
Kids At Risk Action Demonstrates how Trauma Impacts Children and how Traumatized Children …
PR Web (press release)
Invisible Children, Kids At Risk Action (KARA) and nationally recognized speaker, Mike Tikkanen stated that "Minnesota hospitals are turning away …
Breckenridge father charged in death of 3-year-old son
Minneapolis Star Tribune
Authorities on Thursday charged with murder the Breckenridge, Minn., father of a 3-year-old boy found dead last week. Tracy Norman Brant, 35, was charged in Wilkin County District Court with second-degree murder, three counts of third-degree assault and two counts of malicious punishment to a child …
Blunt Force Trauma Determined to be Cause of Child's Death
KSTP
April 14, 2018 02:54 PM. The Ramsey County Medical Examiner's Office has determined the cause and manner of death of a child found not breathing at his Breckenridge home Tuesday, April 10. According to a release, the medical examiner determined the 3-year-old boy, who lived in the Park Manor …
2 Charged With Murder After Child Dies In Fergus Falls
CBS Minnesota / WCCO
MINNEAPOLIS (WCCO) — Charges have been filed Wednesday against two people in connection to the death of a child in Fergus Falls. … Medical staff confirmed the boy had infected wounds and multiple signs of trauma consistent with different mechanisms of inflicted injury, including strap marks.
Screening Team report give a glimpse into the world of out-of-home placement of children
Walker Pilot Independent
Piprude and Schneider agreed that OHP decisions can be difficult for both Probation and HHVS personnel because the traumatized children they work with may be the same ages as their own kids. Piprude said HHVS tries to provide self-care for social workers who may feel overwhelmed from time to …
Death of 10-year-old child investigated in southern Minnesota
La Crosse Tribune
HAYFIELD, Minn. (AP) — Dodge County sheriff's deputies are investigating the death of a 10-year-old child. Deputies were called to a residence in … Authorities say there was no obvious trauma to the child, who had no history of medical problems. An autopsy is planned to determine the cause of death.
Police: Man Arrested For Dropping Child From Balcony In St. Cloud
CBS Minnesota / WCCO
MINNEAPOLIS (WCCO) – A 33-year-old man was arrested Sunday after apparently dropping a 4-year-old child from a third story balcony in St. Cloud. St. Cloud police responded at about 4:40 p.m. to the 1900 block of Quarry Road on a report of a child being dropped from a third story balcony.
Rogers man charged in August 2016 death of infant daughter
News8000.com – WKBT
MINNEAPOLIS (AP) – A Minnesota man has been charged in the death of his 5-month-old daughter nearly two years ago. Hennepin County prosecutors on Friday charged 27-year-old Darnell Davis, of Rogers, with second-degree murder for the August 2016 death. Authorities say Davis became …
Salem News – April 04, 2017 (From Mike's Sad Stories Page)
The cost of Columbiana County's foster care program increased by nearly 40 percent between 2015 and 2016, with the growing opioid problem largely to blame. That was the message delivered when Columbiana County Department of Job and Family Services Director Eileen Dray-Bardon met this week with county commissioners to ask they adopt a proclamation declaring April Child Abuse Prevention Month.
http://www.salemnews.net/news/local-news/2017/04/opiod-problem-creates-spike-in-foster-care/
Death Of Fergus Falls Child Investigated As Suspicious
CBS Minnesota / WCCO
FERGUS FALLS, Minn. (AP) — Police in Fergus Falls say they're investigating the death of a child who was unconscious and not breathing when brought to a local hospital. Authorities say the circumstances surrounding the child's death on Monday appear to be suspicious. Police on Tuesday declined …
Opioid crisis strains Minnesota's child protection system
Parental drug abuse forces thousands into foster care
http://www.startribune.com/opioid-crisis-strains-minnesota-s-child-protection-system/470297903/
State of MN Opioid Dashboard
http://www.health.state.mn.us/divs/healthimprovement/opioid-dashboard/
CHILD WELFARE LEAGUE – MINNESOTA'S CHILDREN 2017 
Minnesota's Children at a Glance
https://www.cwla.org/wp-content/uploads/2017/03/MINNESOTA.pdf
Why Should You Care About Foster Care?
by Tammie on May 5, 2017 
This is what I have decided after spending several years knee deep in the child welfare crisis: It's easier not to know.
I don't want to know that 3500 kids are homeless in Minnesota every night. I don't want to know that 39,531 kids were the subjects of maltreatment reports in our state last year.
I don't want to know that 37 kids suffered life-threatening injuries and 26 died from abuse.
I don't want to know that 60% of kids who age out of foster care are dead, homeless or in jail within a year.
I don't want to know that human traffickers prey on foster kids desperate for any family structure they can find.
And I don't want to know that kids in the foster care system experience PTSD at twice the rate of Iraq war veterans.
https://twincities.citymomsblog.com/why-care-about-foster-care/
Man who killed infant son in St. Paul on trial for theft of 17th-century gold bar
Minneapolis Star Tribune
In 1997, Johnson pleaded guilty to first-degree manslaughter for shaking his 6-month-old son to death when the baby would not stop crying in the family's St. Paul home. The baby's death came about a month after Johnson allegedly struck the boy's mother during a dispute in Minneapolis. The mother …
A man accused of stealing a gold bar from Keys museum has a dark past, feds say
Miami Herald
One of two men charged with stealing a gold bar worth more than a half-million dollars has a dark criminal past, federal prosecutors said. Richard Steven Johnson, 41, of Rio Linda, California, has a 1996 manslaughter conviction for shaking his 6-month-old son to death in St. Paul, Minnesota, according …
Minnesota man's plea means no prison for fatal shooting of girlfriend as she held baby
Minneapolis Star Tribune
A 32-year-old central Minnesota man has pleaded guilty to manslaughter in the shooting death of his girlfriend as she held their baby daughter. Tyler J. Slagerman, of Clarissa, admitted in Todd County District Court last week to second-degree unintentional manslaughter in the death of 36-year-old ..
Burnsville Woman's Assault Gave Baby Permanent Brain Damage: Cops

Patch.com

The 9-month-old baby boy was transported to Fairview Ridges Hospital by ambulance and then taken to the University of Minnesota Children's … "Abusive head trauma to infants and young children is a serious problem that often results in permanent brain injury or death," Backstrom said in a statement.
KARA Star Tribune Articles; Child Protection Who Will Speak For Children?  Safe Passage For Children MN
Home Day Care Provider Charged In Baby Boy's Death
CBS Minnesota / WCCO
MINNEAPOLIS (WCCO) – A St. Louis Park day care provider is charged with murder in a baby's death. Sylwia Pawlak-Reynolds, 42, is charged with second-degree murder in the July death of an 11-month-old boy, court documents filed in Hennepin County show. According to a criminal complaint, …
Daycare Provider Shook Baby Boy To Death: Charges – Patch.com
Charges: 2 days shy of turning 1, Gabriel fatally shaken by Mpls. day-care provider – Minneapolis Star Tribune
Charges: Mpls. daycare provider shook baby, caused fatal brain damage – KMSP-TV
Police: Baby Found Dead In Brooklyn Park, Mother Arrested

CBS Minnesota / WCCO

MINNEAPOLIS (WCCO) – A 30-year-old woman was arrested Monday after a 16-day old baby was found dead at a Brooklyn Park apartment complex, according to police. Brooklyn Park police responded at about 4:11 p.m. Monday to the Willows Apartment Complex on a report of a medical situation.

Baby found dead in Brooklyn Park apartment, mother arrested – KMSP-TV

Brooklyn Park Mother Arrested After Death of Newborn Daughter – KSTP.com

Unsolved newborn baby deaths haunt Goodhue County

KMSP-TV

(KMSP) – Death investigations take an incredible toll on detectives, especially the deaths of children. When those cases go … Under Minnesota's Safe Haven law, a mother or someone on her behalf can leave a newborn in a safe place within seven days, no questions asked. That includes a hospital or …

Mother Arrested in Death of Newborn was Drunk, Search Warrant Shows

KSTP.com

When investigators responded to a Brooklyn Park apartment Monday on report of a baby not breathing, they found blood, a number of large kitchen knives in the living room, a smoking device in a stroller and open alcohol containers alongside a bed where the mother told police she had fallen asleep …

Brooklyn Park man convicted of killing Eagan woman and her unborn child

TwinCities.com-Pioneer Press

A Dakota County jury convicted a 24-year-old Brooklyn Park man Monday in the January deaths of an Eagan woman and her unborn child, according to prosecutors. Vern Jason Mouelle was found guilty of two counts each of first-degree and second-degree murder in the deaths of 25-year-old Senicha …
Mom Accused Of Throwing 3-Week-Old Son

Opposing Views

A New Orleans mom has been accused of throwing her 3-week-old son at the baby's father during an argument, fracturing the infant's skull. … In October, a Minnesota man received a prison sentence after he reportedly threw his infant daughter 12 feet into the air across a kitchen in November 2016, …
Brooklyn Park Man Found Guilty In Death Of 7-Month-Old
CBS Minnesota / WCCO
MINNEAPOLIS (WCCO) — A 25-year-old Brooklyn Park man has been found guilty of murder in connection to the death of a 7-month-old baby, who died from an assault in March of 2016. A Hennepin County jury found Chris Marquis McMorris guilty on three counts of second-degree murder in the March …
Baby Beaten To Death By Mother's Boyfriend
America Now
A Minneapolis, Minnesota, man was arrested for beating his girlfriend's 2-year-old son to death. Joshua Isaiah Lockhart Jr. died after suffering severe injuries to his head as well as other injuries, which were sustained when 21-year-old Quran J. Mitchell attacked him. At the time of the boy's death, …
Mother Charged in Infant's Death in Insanti County
U.S. News & World Report
Mother Charged in Infant's Death in Insanti County. A mother is facing criminal charges in the death of her infant in Isanti County. Jan. 12, 2018 … Prosecutors say 24-year-old Shy Ann Hentges told investigators she forcefully threw the baby boy into his crib, causing his head to hit the wall. The Midwest …
Southwest Minnesota man accused of killing infant son
TwinCities.com-Pioneer Press
SLEEPY EYE, Minn. — A Sleepy Eye man is suspected of causing brain injuries that killed his 11-week old son in southwestern Minnesota. Jose Isabel Rodriguez Limones, 44, was charged Monday in Brown County District Court with second-degree murder, first-degree and second-degree counts of …
Southern Minn. Man Charged After Infant Dies At Hospital
CBS Minnesota / WCCO
MINNEAPOLIS (WCCO) – A southern Minnesota man faces charges after an infant he brought to the hospital died of injuries consistent with abuse. According to the Brown County Attorney's Office, the 11-week-old infant was taken to Children's Hospital in Minneapolis on Jan. 2 after being seen at the …
Charges: Woman Intentionally Threw Child, Causing Death
KSTP.com
A Braham woman faces multiple charges after investigators say she intentionally threw her child down in a crib, leading to his death, according to court … Office and the Minnesota Bureau of Criminal Apprehension were assigned to the death investigation of an infant boy who died on April 5 of last year.
24-year-old Cambridge mother charged in 2-month-old son's death
KMSP-TV
Shy Ann Hentges of Cambridge, Minnesota is charged with one count of second-degree murder and one count of first-degree manslaughter in the death … The complaint alleges at one point during her son's short life, she texted her sister second-guessing her decision in "keeping this kid" and her lack of …
Mother's bail set at half-million in death of infant son – ECM Publishers
Family says flu a factor in Cottage Grove girl's death
KMSP-TV
COTTAGE GROVE, Minn. (KMSP) – A family in Cottage Grove is dealing with the unimaginable grief of losing their child. They say two-year-old Serenity Torgerson died less than a week ago from complications from the flu. Loving to sing and dance, two-year-old Serenity was known for her contagious …
Northwest Minnesota man charged with killing toddler son
TwinCities.com-Pioneer Press
RED LAKE, Minn. — A northwest Minnesota man who allegedly killed his 1-year-old son faces a federal murder charge, according to court documents. A Jan. 5 criminal complaint against Gary Wayne Jackson Jr., of Redby, states that the child, identified in a separate obituary as Darren Earl Lee Jackson …
Jurors think this daycare provider nearly killed a baby. How she did it, no one could say.
City Pages
She'd done the same for Will because his mother returned to work not long after he was born, and everyone knew he hated the bottle. To Mariel's extensive family of Minnesota in-laws, she was a child whisperer. They recall seismic family gatherings where hordes of children would run amok. They would …
Minnesota At Risk Children's News July – September 2017 (I)  (II) (III) (IV)
Minnesota At Risk Children's News June 2017
Minnesota At Risk Children's News April/May 2017
Minnesota At Risk Children's News March 2017
Minnesota At Risk Children's News January/February 2017
Minnesota At Risk Children's News December 2016
Minnesota At Risk Children's News November 2016
Minnesota At Risk Children's News October 2016
Minnesota At Risk Children's News September 2016
Minnesota At Risk Children's News August 2016
Minnesota At Risk Children's News July 2016
Minnesota At Risk Children's News June 2016
6.4.16 Leb Mike Meak guilty of 2nd degree murder in beating death of 18 month old Genesis Xiong
Minnesota At Risk Children's News for April & May
Minnesota At Risk Children's News For March
February 22, 2016. Cold Spring, Minnesota, Lehmeier accused of trying to shoot his wife and their 4-month-old infant the first night the baby was allowed to come home after all five of their children were removed from the home due to another act of violence by Lehmeier.
2.18.16, Minneapolis 2 more child abuse cases filed against Children's Theatre and Donahue
2.18.16 MN 70,000 Child Abuse cases reported in 2014
2.10.16, Minneapolis MN Supreme Court upholds conviction in murder conviction of Amanda Peltier in death of 4 year old Eric Dean
2.9.16 Eagan, Johanna Beeler sentenced in death of infant grandson
2.9.16 Grand Rapids, Trial for Emory James Jenkins begins in abusive death of 2 month old son
2.5.16, Minneapolis, MN counties still lack 24/7 child abuse response
2.4.16  Anoka, Toddler dies from injuries in day care, state suspends license
February 3, 2016. Worthington, Minnesota. The state rests their case against Fraga regarding the sexual assault & murder of his 2 year old niece, Samantha.
1.27.16 Minneapolis MN. 4 Children & 30 Adults Killed in Domestic Violence Last Year
1.26.16 MN Domestic violence killings rose in 2015 (include 4 children)
1.20.16 Active case for Fargo police in death of 6 month old Owen Skodje
1.19.16 Apple Valley MN 5 year old Rani Crowley, her mother Komel & Father (murder/suicide) found dead by neighbors.
1.23.16.. Mankato, MN.  Edwin Caizaguano, of Minneapolis, arrested in connection with the rape of 10 year old girl in Brooklyn, NYC.
1.19.16 Collegeville, MN  St. John's Abbey opens its clergy files to the public, releasing the records of several clergy members accused of sexually abusing minors.
1.16.16 Minneapolis, Reggie Delaine Harper pleads guilty to intentional murder of 23 month old infant son because the baby was crying  (Reggie had been reported at least 3 times for prior child abuse).
1.14.16 MN Matthew Ogden arrested in MN for killing his month old daughter (Sara Ogden)
1.12.16 Hibbing MN Brian Lederer, priest at Blessed Sacrament Parish and the Assumption Catholic School in Hibbing charged with sexual misconduct with 4 girls ages 10-14
1.8.16 Minneapolis  Father arrested in assault of 21 month old Rae'Ana Hall
1.7.16 Judge sets May deadline for Duluth Abuse Claims
1.6.16 Ramsey County, Austiin Gustafson pleads guilty to killing 3 month old 
1.5.16 Minneapolis, 22 month old Rae'Ana Hall in critical condition with life threatening injuries (broken ribs, fractured pelvis and head injuries apparentlyh the cause of a strong force) while in the care of her father.
1.5.16 MN Vikings Adrian Peterson reflects on violent death of his 2 year old son, beating his boy and violence in his own life.  USA Today
1.4.16 St Cloud 22 month old Billy Rebel Chapman Died of multiple blunt-force injuries & being investigated as a homicide. Star Tribune
12.30.15 Blooming Prairie MN Cory Stucky Charged in alcohol related manslaughter death of 8 week old son Myles Stucky.  
12.15.15, Washington County Child Care Owner Accused of Abusing Sons (assault, fear, broken bones and bruises) ages four and six.
November 25, 2015, Minneapolis MN, Cody Feran-Baum pleads guilty in the beating death of 2 year old Sophia O'Neil
November 20, 2015, Joseph Patterson sentenced to life in prison for the death of 2 year old Tyrese Ruffin, the son of Adrian Peterson
November 18, 2015, Saint Paul Minnesota Shew Htoo Suffocated 1 month old Michael.  This was her "second attempt"  "60 mL mixture of baby formula, sweets, 3 sleeping pills and substances for killing bed bugs."  She bottle-fed the mixture to her son.
November 9, Ryan Husemann SR was sentenced to 4 years & 9 months in prison for the death of 5-month old ryan Lee Husemann JR.
November 2, 2015, Lakeville Minnesota Jay Ernst was charged with attempted murder. He attempted to kill his 4 year old and two year old children and himself.  Suicidal statements were made in days leading up to the attempt.
October 12, Detroit Lakes MN Sterling Kyle Anderson charged in beating death of 3 year old Steven Warren
October 2, Shakopee Minnesota, Ryan Lee Husemann SR pleads guilty to manslaughter in death of infant son
October 8th, Cedar Riverside, Mentally troubled adult (Ahmed Hersi) charged in rape of 10 year old girl in the hallway of her home.  Ahmed had been charged with assault 3 times, and had harassment restraining orders against him by 2 women recently.  All charges have been dropped due to "mental deficiency".  Abdi has sought help but has remained untreated.
September 28 MN, Lawsuit; 14 year old  Hmong girl raped repeatedly in culturally sanctioned marriage to 43 year old man
September, 2015, Monticello Minnesota Matthew Stewart charged with abusing 23-month old boy.  "abusive head trauma" and "child physical abuse. long-term disabilities.
August 31, Pine City, MN Jonathan Michael Loun charged in malicious beating death of girlfriend's 3 year old son Dante Sears
August 25, 2015, Saint Paul Minnesota, Joshua Payne charged with malicious punishment of a child.  4 year old had black eyes and missing teeth.   He also had internal swelling on his head and torso, and signs of healing fractures in two ribs.
August 8, White Bear Lake Township, Minnesota, Anthony LOngville charged in malicious punishment of his 2 month old son. http://staging.duluthnewstribune.com/news/crime/3813798-minnesota-man-charged-severely-injuring-infant-son
July 28, Eden Prairie MN, Mother Stephanie Castillo asks for her son's death benefits 20 minutes after tragic death of 2 month old child Leo Castillo.
July 10, Minnesota, Foster Care Failures Cost the State 750,000 dollars in federal fines.
July 8, Minneapolis, Child Protection Failures need fixing
June 25, Henneping County, Casey Foundation Report on Minnesota's Child Endangerment Model
June 17, Plymouth MN, Police & Medical examiner investigating the death of a five month old baby in South St Paul Vaida Grass.
June 11, Burnsville, MN William Warr Plead guilty to 8 counts of first and second degree murder in death of Key'ontay Miller Peterson.
June 16, Minneapolis, 2 year old Sophia ONeill stomped to death by boyfriend
June 5, Bemidji, Police investigating death of 4 year old
May 22, White Bear Lake, 19 year old Austin Whiteaker charged in malicious punishment of his one month old son (devastating brain injury)
May 19, Minneapolis, More on the Suicide of six year old Kendrea Johnson
April 15, Apple Valley, Day Care provider Janet Marie Kartheiser charged in death of 3 month old baby
April 21, 2014, Saint Paul Minnesota, John Autey was charged with malicious punishment. John shook his son for 5 to 10 seconds.  He also had extensive bruising on his chest walls, and noncritical hemorrage in his brain.
"Classic child abuse".
March 29, Minnesota, Children's mental health and law enforcement
March 17, Minneapolis Four Year old Key Ontay Miller murdered by mother
March 17, Princeton MN Michael Gunderson Charged with felony child neglect in starving his 2 and 3 year old children.  Dog feces and drugs littered the home and the children were too weak to walk and appeared to be eating feces.
March 15 2014, Cottage Grove Minnesota, 13 month old Amelia was killed by Angel Ramirez.  Punched multiple times, hair pulled out and cup threw at her eye.  "He stated that he did not know his own strength," 
February 2015, Maplewood Minnesota  18 month old Genesis Xiong died from trauma to her body. She had bruises covering her face and chest.& had been sexually abused.
"This young child suffered unspeakable horror in the last moments of her short life".  Mike Meak has a history of assaulting women.
Feb 16, Maplewood MN Mother Lia Lee talks about boyfriend Mike Meak, she let care for her daughter because she couldn't afford daycare (charged in the violent death of 18 month old daughter Genesis)
January 2015, Deer River MN   3 month old Joseph Jenkins died from a skull fracture, multiple rib fractures, injuries to his chest and abdomen, hand, fingers, feet and toes.
Emery Jenkins bit and beat his child to death.
January, National; Video, the drugging of five year old state ward children
October 16, 2014, Emery Jenkins abused his son for the last time.
Emery Jenkins had a history of assaulting women and children.
December 14,2014 Mother (Kayla Marie Jones) charged in drowning death of her six year old daughter (Azaria Nicole Jones)
December 11, Brooklyn Park MN Reggie Delanie Harper sought for killing his one year old son (This boy is at least the 57th child to die off abuse while known to County Child protection since 2005).
December 12,2014 Reggie Delaney Harper charged in beating death of his one year old son
December 8, Minneapolis, the awfulness of not investigating  child sexual abuse cases.
November 26, Minneapolis, Letter to the Governor's Task Force On Child Protection
November 15, Minneapolis, Compilation of Brandon Stahl's articles on child abuse and child death in MN this year
November 14, Duluth Minnesota Christopher Peterson sentenced to 40 years his 1 year old daughter Layna
November 13, 2014 Christopher Peterson sentenced to 40 years in suffocation of his 1- year old daughter Layna
October 26, Minnesota, State Task Force on child protection should represent children, not state agencies and parents
October 14, Minneapolis, Judge Ranum, Children being neglected to death
October 2, 2014  Stearms County, Robert John Kaiser indicted for murder in death of two year old son.
September 30, 2014 Minneapolis,  Police investigate death of 4 month old N Minneapolis baby
September 29, Minneapolis, Defending the indefensible in the death of 4 year old Eric Dean after 15 reports of child abuse were ignored
September 2014, Fenton Minnesota, 3 year old Jocelyn Lawton died from traumatic brain injury inflicted by her father Jonathan (charged with murder)
http://www.stltoday.com/news/local/crime-and-courts/article_3bc65ebb-0256-5211-b075-0a06ce967388.html
September 14, The savage beating of 45 pound  Tyrese Robert Ruffin by his 240 pound professional athlete father Adrian Peterson & Death of 4 year old Eric Dean show the need for crisis nurseries and improved child protection in MN
September 11, Belle Plaine Minnesota, Joshua Sunblad charged with murder in killing of 2 month old boy
September 9, Minneapols, WCCO radio KARA interview on MN Child Protection (Jordana Green Show) ten minutes/Audio
September 9, Minnesota, Changing a bad law to save Minnesota's abused children
July 14, 2014 Butterfield MN, 14 year old mother hospitalized after newborn's death
April 15, 2014 Farmington MN Day Care provider sentenced in death of 3 month old Kaiden Robert Staebell
March 5,2014 Plymouth MN, Police investigating death of infant 
May 2, Minneapolis, Male caregivers linked to 2/3 of 200 death/near death of children often because the working mother cannot afford daycare.
March 21, 2012, Virginia Minnesota, 2 year old Caroline died from closed head trauma Russell Johnson guilty of manslaughter.
http://www.virginiamn.com/news/local/manslaughter-guilty-plea-in-baby-s-death/article_b6e88ca0-117c-11e5-96f9-23a304e3f674.html#.VkSviDT–Ig.mailto
Donate now and support these pages &  KARA'S Traveling Child Abuse/Child Protection Exhibit
Recommend the exhibit to your college/university/museum – start the conversation where you live.