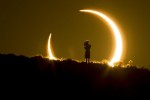 I had the good fortune of meeting Tom Daly who wrote a history of Shakopee women's prison and he told me how women benefited from the educational offerings and the ability to visit with their children while in prison (his book featured below).
It was Tom's opinion that the the recidivism rate stayed well below thirty percent when the prison was in a "reform" mode.  Today it hovers around 70 percent, like the rest of American prisons (now that the reforms are gone).
Most women in America's prisons today are incarcerated under the Kingpin laws.  Most of these women are primarily guilty of being in love with or afraid of, some man (the kingpin).  The Kingpin has had years sawed off of his drug dealing sentence for each new "assistant/dealer/co conspirator that he gives us to prosecutors.  Most of these women never see the money, not a threat to society, never posing any real threat to society.
The average tenure of women prison wardens is under one year.  I spoke at a women's prison warden's conference in Bloomington MN a few years back and heard the stories of how awful it is to face these women and continue the grossly unfair conditions and punishment that the law requires.
Pregnant women are or can be shackled in childbirth in 29 states.
Most imprisoned women are incarcerated for Drug Offenses
The sexual abuse of women in prison is a huge problem
Most women in prison are parents and were primary caregivers prior to incarceration
The number of children with an incarcerated mother has doubled between 1991 and 2007
The trend is getting worse and no one benefits.  Counties spend millions of dollars to find homes for the children of incarcerated moms and it makes childhood much worse for children than a public health approach to the drug laws would.
Details