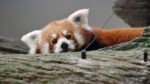 Sign Up Here For Friday morning news updates (free)
KARA tracks current news about at risk children bringing transparency and  attention to our youngest and most vulnerable  citizens.  Please note that what you see here is only a sampling of what should be reported –  the great majority of child trauma & abuse never gets reported.
ALL ADULTS ARE THE PROTECTORS OF ALL CHILDREN
Compilation of information and writing on this page is the hard work of  David Vang, Mike Toronto, Jamar Weston, Adolf Nchanj and Blaz Zlate,  Callie Benscoter, (student volunteers at Century College) Katie Frake, Boston College, Julie O, and KARA.
Details