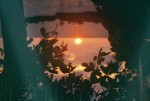 I'm always pleased to find outspoken observers in the mental health discussion.  Today's Star Tribune article begins to articulate the gaping hole in our communities (and the nation's) approach to mental health.  Much like child suicide and child sex abuse, we have avoided the mental health topic leading to the worst case of overbuilt prisons, unsafe streets, and terribly overwhelmed schools of any industrialized nation.
Senator Barb Goodwin told Abby Simons of the Star Tribune what a sad state it is when public advocates for mental health don't speak as urgently for mental health services as the service providers forced to deal with mentally unhealthy people.  Is it because the public doesn't know how damaged abused and neglected children are that they don't understand what happens to them and the people living with and among them?  I refuse to believe that it is a lack of compassion.
Can you imagine what it's like to be a juvenile/law enforcement officer, teacher, or other caregiver/service provider choosing between personal safety and protecting a disturbed child?  I watched a 6th grade teacher, a man about my size whack a young girls head on a banister (hard) as she was trying to gouge his eyes out and biting his face.  What college teaches defense tactics to grade school teachers?
My deepest sympathy lies with the birth / foster / adoptive parents unable to obtain mental health services
Details