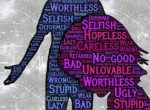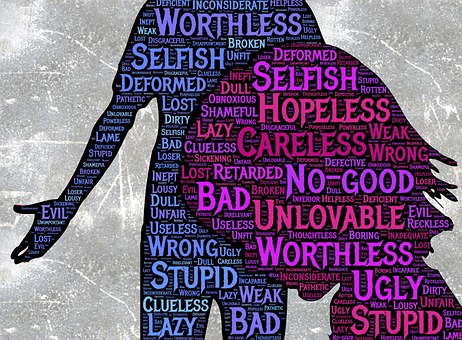 KARA advocates for the people, policies and programs
that improve the lives of abused and neglected children.
This article contributed by KARA board member Mike Tikkanen
COVID is Hammering Children's Mental Health
The crisis in children's mental health Post COVID is beginning to  (NYTimes) appear in our communities.
(this article uses information appearing in the New York Times article linked above)
We have the tools and protocols to address it
Do we care enough about it to help them?
Nationally, there have never been enough pediatric beds to handle the mental health issues of very young children. Pre COVID the use of psychotropic medications on very young children has been common.  Too common. Big pharma has been fined billions for "Illegally selling these drugs for use on very young children"
PreCOVID, institutional reporting and media coverage of child suicide and self-harm has been almost nonexistent.
Terrible as it is, I'm glad to see reporting about child suicide and self-harm of very young children. Hiding it has never helped them.
No reporting means it's not a problem
if it's not a problem we don't need a solution.
The Times article linked above, notes that;
under 12 year old children are no longer a low risk group for suicide and self-harm
emergency psych beds for youth in America are largely unavailable and wait times are up to a month (if this were your child, what would you do?)
there is no place to send them and many mental facilities just don't admit children under 12
1/2 of the 7.7 million children in need of mental health services in 2016 went without help.
insurance companies don't reimburse mental health services at the rate of other health services – making it unaffordable to many families
admissions of Children's Hospital of Orange County CA have almost doubled since 2018 (more of that in the "Read More" below.
There has always been a sad and terrible truth about very young children unable to cope with their awful circumstances. My first CASA guardian ad litem visit to a four year old was at the suicide ward of a local hospital. No one ever knew about her problems outside of hospital staff and a few social workers.
Not far from where I live a six year old foster child hung herself a few years ago.  If the child had not died, there is very little chance anyone would ever have known about her either.
The Times article ends with tools and protocols for solving this preventable problem. Thank you NY Times.
California's Surgeon General Nadine Burke Harris has declared Adverse Childhood Experiences
a public health problem and public school crisis in her state.
Like those across the nation, hospital emergency departments in Michigan are seeing a significant increase in pediatric patients who require mental health treatment but can't access an open psychiatric bed, according to WXYZ Detroit.
Children's hospitals ask Congress to Prioritize Mental Health Needs for Youth;
From April to October 2020, hospitals nationally saw a 24% increase in the proportion of mental health emergency department visits for kids ages 5 to 11, and a 31% increase in the 12- to 17-year-old age group, compared to 2019 according to the CDC. In the last half of 2020, children's hospitals saw a 17% increase in suicide and self-injury cases (inpatient and emergency) compared to the year before.
Connecticut Children's emergency department screens all patients age 10 for risk of suicide. On average, in 2020, 15-17% of those screenings were positive. In the current fiscal year, 22-25% of children are screening positive for suicidal ideation.
Seattle Children's in Washington reported seeing one or two patients every night in March of this year for attempted suicide while also noting that due to a statewide lack of inpatient beds, some patients were waiting in the emergency department for up to two weeks.
Dayton Children's Hospital saw a 23% increase in behavioral health inpatient days from July 2020 through May 2021 compared to the same period in the previous year.
Wolfson Children's Hospital in Jacksonville, Florida, has seen a 300% increase in the number of behavioral health emergency admissions since April 2020.
St. Joseph's Children's Hospital in Tampa, Florida, is seeing an explosion in volume and acuity of mental health needs with increased inpatient admissions for serious suicide attempts.
Children's Wisconsin in Milwaukee has experienced an 80% increase in referrals for mental health services in December 2020 compared to December 2019.
For people living or working with abused and neglected children, it's painful to watch them act out violently towards themselves and others.
Teachers, police officers, social workers, foster parents and health workers that see allot of this suffer their own secondary trauma – and it can change their lives.
Child suicide and self-harm information is almost never known outside the family or institution unless the child dies.
There is almost no reporting or transparency about what at risk children do to themselves that put them in harms way.
Communities rarely have any knowledge of the number of emergency hospital psych visits, self-harm or attempted suicides of children.
Because COVID lockdowns have kept children stuck in toxic homes for long periods without access to teachers or other mandated reporters, there is a coming spike in traumatized children trying to hurt themselves.
We do know that about 1/3 of America's foster children were required to take Prozac type medicines prior to the COVID lockdown.
We also know that;
* Boston Children's Hospital had reported a 47% increase "in kids needing to be hospitalized for suicidal ideation or attempts," between July and October 2020 compared to the same period in 2019.
* The number of young people in Canada who attempted suicide increased by 100 to 200% during the coronavirus pandemic
* Colorado is Overrun with kids attempting suicide': Children's Colorado declares state of emergency
And that Fort Worth Texas Children's hospital  admitted 43 children in March for suicide attempts.
This has been a difficult year for at risk children and their families. These children and families  didn't have it easy pre COVID.
The severity of the mental health issues hammering traumatized children suffering from the abuse, neglect and traumas of an entire year of COVID lockdown without respite will become apparent to all of us soon.
We will all be impacted but it will be especially apparent to the teachers, police officers, social workers, foster parents and health workers that see allot of it.
They will suffer their own secondary trauma – and it will change their lives.
All Adults Are the Protectors of All Children
Trauma Informed Resources During Covid19 Quarantine
KARA Public Service Announcement (30 seconds)
KARA Signature Video (4 minute)
From the CDC; "From April to October 2020, hospitals across the U.S. saw a 24% increase in mental health emergency visits for children ages 5 to 11, and a 31% increase for ages 12 to 17 and yes, mental health emergency visits include suicide attempts."
Also from the CDC article, "It is now the job of every parent, educator, and caregiver to help mitigate the long-term consequences of the trauma kids are living through. During my many years as a teacher, I saw first-hand how a child's mental health impacts their ability to learn and grow — not only in the classroom, but in life."
"The increased demand for intensive mental health care that has accompanied the pandemic has worsened issues that have long plagued the system. In some hospitals, the number of children unable to immediately get a bed in the psychiatric unit rose. Others reduced the number of beds or closed psychiatric units altogether to reduce the spread of covid-19" (Medscape January 7, 2021)
About 1/3 of all state ward children (nationally) are forced onto psychotropic medications.  Suicide is now the 2nd leading cause of death among 10 to 24 year olds.
 Over 1 million children under 6 are prescribed psychiatric drugs in America today.  In 2014, 20,000 one and two year old's were on Prozac like drugs & *Johnson & Johnson was fined billions of dollars for illegally selling those drugs to pediatricians for use on very young children…
The child psychiatrist working my child protection cases had hundreds of State Ward kids to watch over and no way to provide a consistent presence or adequate safety program to her clients.  Not her fault.  It's all about how this community values other peoples children.
20 years later, we are stuffing suicidal children overnight in emergency room beds because there are not enough mental health beds and staff to deal with them (and we wonder why kids cut themselves, stab schoolmates, punch teachers and attempt suicide).  Suicide rates in Anoka County almost doubled from 1999 to 2015.
There are 1000 emergency psychiatric visits monthly at Hennepin Healthcare many of them children (a single metro hospital).
Multiple mental health facility closures at MN's rural hospitals, hospitals turning away mental health patients    , dysfunctional group homes, communities refusing to allow mental health group homes and services in the neighborhood are exacerbating already serious troubleq we have facing this crisis.
The costs of crime & mental health disorders are horrendous – suicides from trauma and abuse are common and predictable.
These MPR short stories clearly articulate the sadness families face dealing with mental health crisis in my state of Minnesota.
It's time we embraced the problem with the intention of solving it.
Here are some ideas from the CDC article above;
States must create their own roadmaps for success. Fortunately, there are models to serve as guides. For example, New Jersey's "Road Forward" initiative provides $1.2 billion in federal COVID-19 relief funds to school districts across the state for students and educators. This includes a $30 million mental health grant that will help school districts facilitate services and invest resources in a way that will best serve the unique needs of their community.
Our federal government has a role to play as well. Representatives Grace Napolitano (D-Calif.) and John Katko (R-N.Y.) introduced the Mental Health Services for Students Act, which would create a $200 million grant program to fund mental health services in schools. If signed into law, this would be a major step in the right direction.
Treatment Planning and Medication Monitoring Were Lacking for Children in Foster Care Receiving Psychotropic Medication, by the Office of the Inspector General, U.S. Department of Health and Human Services, September 17, 2018.
Psychotherapy v. Medications: Let us Court the Ways, National Alliance of Professional Psychological Providers, Feb, 2017, Vol 12 No. 2.
Opinion: Misguided mental health system needs an overhaul, by Jim Gottstein, January 13, 2016, Alaska Dispatch News.
Escape from British Columbia, Rob Wipond, Focus, November-December, 2016.
The Case Against Antipsychotics: A Review of Their Long-term Effects, by Robert Whitaker, Mad In America Foundation, July, 2016.
Open dialogues in the present and the future – new developments, byJaakko SeikkulaMay 13, 2016.
The Search for Schizophrenia Genes: Larger and larger samples are showing smaller and smaller effect sizes. What does this mean for drug development, clinical practice, and our view of mental illness? by Jonathan Leo, Slate, February 5, 2016.
PsychRights and Committee for Truth in Psychiatry submission to FDA opposing reclassification of electroshock machines, March 25, 2016.In search of an evidence-based role for psychiatry, by John  Read, Olga Runciman, & Jacqui Dillon, Future Science, February 22, 2016 (online).
Soldiers Of The Iraq/Afghanistan Era Dead Of Sudden Cardiac Death Probably Due To Prescription Antipsychotic & Other Psychotropic Drugs, by Fred A. Baughman, Jr., MD, Presented at the 22nd Annual Combat Stress Conference May 1-3, 2015 Carlsbad, CA.
Drugging Our Kids: Children in California's foster care system are prescribed unproven, risky medications at alarming rates, story by Karen De Sa, San Jose Mercury News, August 25, 2014.
Feds Pay for Drug Fraud: 92 Percent of Foster Care, Poor Kids Prescribed Antipsychotics Get Them for Unaccepted Uses, by Art Levine, Huffington Post, April 30,2015.
Letter From Nine Mental Health Experts To Funders And Ethics Committee About Ketamine + Electroshock Therapy Study, John Read Blog, June 21, 2014.
Revisiting a debate: Does psychiatry overmedicate? by Stacey Burling, The Philadelphia Enquirer, April 10, 2014.
The Drugging of the American Boy, Esquire, by Ryan D'Agostino, March 27, 2014.
Department of Justice letter stating askin about psychiatric diagnosis on bar application violates federal law, January 21 2014.
By 2017 more than 13% of 12 to 25 year old Americans had symptoms consistent with an episode of major depression in the previous year – a 62% increase in 8 years. COVID is making this much worse today.
#ACES, (adverse childhood experiences)
#childabuse
#childhoodtrauma
#kidsatriskaction
#kara
#childsuicide
#childselfharm