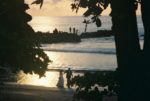 It is hard to be a foster child around the holidays.
The world feels distant at a time when others are joyful.
It all seems so unfair.
When we believe people don't care,
we can behave in a manner
that makes it harder for them to care.
Be careful what you believe to be true.
You are not alone & people will care if you let them.
KARA's recommended foster blogs of the day ,  good blogs worth reading
(send KARA your favorite foster videos and blogs)
All Adults Are the Protectors of All Children
Receive Free Friday KARA E Updates
More Collected Foster Child Blogs;
We are once again blown away by the meaningful ways youth contribute to the world around them… We invited FosterClub's youth to contribute their voice to the …
This is a difficult blog for me to write for today 11/15/15 as for the first time ever I saw photos of a few of my ancestors. Unfortunately three of the four people in the …
Jump to Foster Youth Museum Blog – Foster Youth Museum Blog. About Blog Welcome to Foster Youth Museum, the largest collection of art, …
 Apr 25, 2017 – Are you a foster parent looking for advice or a supportive community? Check out our favorite blogs for invaluable tips and resources.