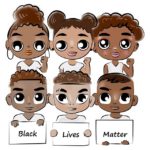 Kids At Risk Action is a passionate and unapologetic voice for at risk children 
We are on a mission to support the people, programs and policies that make life better for them.
Join KARA on our mission
KARA has partnered with a leading mental health company, Praestan Health, to provide at risk youth free access to a  digital and coaching mental health and wellbeing services for at-risk youth.
Portages is a powerful new tool for youth struggling with trauma and other mental health issues.
Homeless & LGBTQ youth, foster children, and youth in juvenile justice will be given preference for this project.
This three-part program is app based and self-learning (a form of artificial intelligence, it knows the user) and includes unlimited coaching with access to clinical visits (it is designed to manage most client issues without clinic visits) and provides immediate 24/7 service avoiding travel and waiting for clinic visits (especially in this time of COVID).
This program is scheduled to begin first quarter 2021 and will roll out as KARA funding is available.
Read more about the Portages program.
If your organization serves youth ages 13-21 in Minnesota and you'd like to be considered for this program, please complete this questionnaire. If you have further questions, please email hello@invisiblechildren.org.
If you are a youth ages 13 – 21, living in Minnesota and would like more information about getting connected to this service, please complete this form.
If you would like to help build KARA's fund for this program, please DONATE HERE With Pilot Program Donation in the Message Area.
Share this with contacts that work with at risk youth in Minnesota
#mentalhealth,#ACEs,#trauma#childabuse