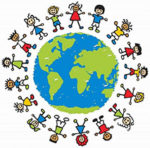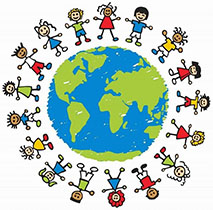 KARA's Founding Board member and best friend David Strand has passed away after a long illness.
He brought a wealth of experience, passion and commitment to the cause of America's abused and neglected children.
David came to know a great deal about how children are treated in other advanced nations because he helped to craft public policies on children's issues while living and working in Northern Europe.
His work at 3M during over those ten years included being active in community issues.  What David chose to do, he did with focus, commitment and great energy. 
When he and his wife Cordy returned to the U.S., they committed themselves to a program that gave voice to abused and neglected Minnesota children.  David became a CASA Volunteer Guardian Ad Litem (Court Appointed Special Advocate for abused and neglected children).
His powerful 200 page PHD thesis NATION OUT OF STEP (Left Behind Children and Other American Values) was a reflection of his work as a MN CASA Guardian ad Litem.  It's a personal and data based review of the vast difference between how other advanced nations treat at risk families and children.
I met David when I was becoming a CASA volunteer when he was leaving the program.
Our first KARA board meetings were small and very robust in 2001.
David's NATION OUT OF STEP PHD thesis became the heart of KARA's INVISIBLE CHILDREN book in 2005 which has been sold and distributed to about 10,000 readers.
David's most recent big project was what he called his greatest accomplishment, the creation of the book "The Music Of The Soul Lives On," an anthology of the life, writings and music of his grandson Henry Mackaman, which went on to win many awards in the U.S. and internationally.
A kind and peaceful man with great energy and intellect.  On this Thanksgiving day, I thank you for being a big part of my life and all you have given to Kids At Risk Action and the children we speak for.
David wrote many articles for the Aitkin Age Newspaper and KARA.  To read David's KARA articles for KARA, just put "David Strand" in the search bar at the top of this page.
Anyone wishing a copy of David's NATION OUT OF STEP is welcome to request it from me (mike@invisiblechildren.org) with NATION OUT OF STEP REQUEST in the subject line.
This article contributed by Mike Tikkanen KARA board member and friend of David Strand.