KARA reports on the issues impacting abused and neglected children.
Support KARA's Public Service Announcements
Public Service Announcement( 30 Second)
Article Caveat,
Kids At Risk Action fully supports the hardworking social workers, educators and others
trying to help the growing numbers of at risk children in our nation.
These sad child deaths are avoidable.
Our comments as to how are posted at the end of this article.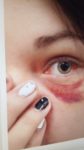 The discontinuation of home visits by social workers in most U.S. counties during the COVID pandemic is causing exponentially more serious child abuse, child trauma and death.
This NY Times article demonstrates how unable our institutions are to protect children sealed in toxic homes due to the lockdown.
40-day old Aiden Braden's mother Kristina reported Aiden's death on Facebook 38 days after social workers had responded to a child abuse hotline in Tollhouse California.  Only after Aiden died did the County workers visit the home and remove Aiden's twin brother.
Kristina Braden had already lost custody of her 3 oldest children because of her drug addiction and a long history of child neglect.
Blaming social workers for not physically intervening when they were in lockdown solves nothing. It was just last month that a judge dismissed the charges of "failure to protect" against the workers involved in the death of 8 year-old Gabriel Fernandez.
Our institutions are failing children.  You and I determine through the legislators we support what those institutions have to work with.
Facebook is not a Mandated Reporter – but it has come to this in California where the State's Surgeon General Nadine Burke Harris has declared child abuse and childhood trauma an epidemic.  All states are facing this problem.
Had Kristina not reported Aiden's death on Facebook, it is a valid to ask the question when would the boy's death have been discovered?  Vulnerable children are now almost completely hidden with no one to turn to or check on them.
Prior to the COVID pandemic, a Washington University St Louis Study concluded that 37% of American children are reported to child protective services in this nation by their 18th birthday.
Without community awareness, concern and willpower to support the people, programs and policies to help troubled families and their at risk children, this story is the very tip of a giant iceberg of tens of millions of at risk children growing up in a nation that won't protect them.  Today, California's child protection system oversees about 90,000 other children in homes like Aiden's.
Is that a community that you want to be part of?
Surgeon General Harris' book more completely explains the impact of child abuse on children and the communities they live in.  I recommend it highly for understanding how to make communities safer for children.
Once the ACES healing model replaces America's centuries old punishment model, we can look forward to more help for struggling families and their at risk children and healthier, happier and safer communities.  Until that, this story will be just one of millions about children suffering avoidable traumas and deaths in the wealthiest nation on the planet.
By Garrett Therolf, Daniel Lempres and Aksaule Alzhan
TOLLHOUSE, Calif. — In February, the child abuse hotline for Tollhouse, a small community in the Central Valley, received the first of several tips raising urgent concerns about the well-being of twin infant boys.
Child welfare workers quickly concluded that the infants, just 2 days old, were at grave risk. When they visited the mother, Kristina Braden, she readily admitted that her methamphetamine addiction had continued far into her pregnancy, case records show. This same addiction had contributed to a well-documented history of neglect that had already caused Ms. Braden to lose custody of her three older children.
The warning signs should have triggered an immediate intervention to protect the babies. Yet for the next month, as the coronavirus took off and California declared a stay-at-home order statewide in mid-March, the child welfare agency did almost nothing other than asking Ms. Braden to take a drug test, which she failed to do, records show.
The agency intervened only after an employee noticed that Ms. Braden had posted on Facebook that one child, Aiden, had died. The posting came 38 days after the initial call to the hotline.
Autopsy results are pending, but child welfare officials have determined that Aiden's death was the result of neglect; his mother, who declined to comment, was found to be on methamphetamines the day after Aiden's body was discovered in her bed, and the surviving infant was immediately removed from her care. Ms. Braden has not been criminally charged.
#child abuse#child protection #child death #statistics