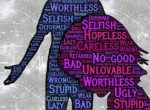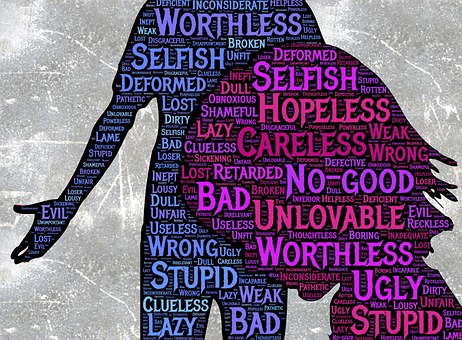 KARA reports on the issues impacting abused and neglected children.
Support KARA's Public Service Announcements
Public Service Announcement( 30 Second)
The COVID crisis is stretching all of our community resources.  Every state is struggling to provide safe homes for foster children.
Fixing the problems this article brings to light will require an informed and involved community and government…
Click here to find out how to begin to make this happen where you live.
Every state (See what's happening in your state) will soon see a surge in the need for foster families as children stuck in toxic homes enter child protection as the lockdowns end and mandated reporters once again are able to report the abuse that is occurring.
This Star Tribune piece by Chris Serres about MN State Law making things worse for foster children is just one community failure that continues to hurt abused children in almost every state;
Nathanial Hurse, a 69 year-old long-time social worker stepping forward to foster his grandchild and being refused by the State because of a 40 year old burglary conviction.
My last case as a volunteer CASA guardian ad litem, was a single father refused custody of his four children because he could not afford daycare resulting in those children being raised in separate foster homes.
The Supreme Court may soon re-decide the legitimacy of agencies refusing to serve gay couples adopting and fostering state ward children.
In 2016, Supreme Court made adoption by same-sex couples legal in all 50 states, but this decision may be revisited soon.  If the court decides that adoption agencies can refuse gay couples adoption rights, we will see a whole new population of teen aged state ward children on their way to leading dysfunctional lives.
For decades religious groups have lobbied hard to make this sad fact even sadder by denying adoption to gay couples. There have never been enough caring, safe and loving homes for at risk children.
Removing gay couples from the pool of foster care at a time when children are pouring into child protective services will create more suffering and greater costs to the community.
KARA has researched and written on the condition of foster care in America for almost twenty years and believe that no state can claim to have enough qualified and caring foster homes for their abused and neglected children.  Teens in the system have always had trouble finding caring forever homes. 80% of youth aging out of foster care lead dysfunctional lives.
My decades in child protection have repeatedly surprised me with how committed gay couples have been to adopting hard to adopt children and how they identify with the rejection and trauma that make life for a child almost impossible.
There may be no better home for state ward children when it comes to adults who "get" what this kids is thinking and how that child feels.
The Supreme Court in this COVID crisis and poisonous political atmosphere may very well deny state ward children the right to a caring home.
80% is the statistic that has been around for a very long time and i don't see how it can improve with our current disregard for the humanity required for meaningful foster case.
Think about your child growing up in home with strangers.  Adjusting to foster care is not easy.  Behavior problems State Ward children bring with them as a result of trauma and missing coping skills make life hard for the family and for the child.
Sleep is fitful and waking up you are anxious, frightened and sad and you feel very much alone in the world.
Foster child data for school, crime and long term tracking is not well known but what is known is not positive.
20% of children aging out of foster care become instantly homeless, less than 3% ever get a college degree, only half of aged out youth will have gainful employment by 24 years of age and 70% of girls aging out become pregnant before they are 21.
From NFYI.ORG;
In the U.S. 397,122 children are living without permanent families in the foster care system.
The number of these foster kids who are eligible for adoption, on average, every year: 101,666.
32% of the children who are eligible for adoption from foster care must wait at least 3 years before they will be adopted.
There are 17,900,000 orphans who have lost both parents and are living in orphanages or on the streets around the world today.
U.S. families adopted more than 7,000 children in 2012, yet over 100,000 children await adoption from the American foster care system every year.
Nearly 60% of young men who age out of the foster care system and are legally emancipated have been convicted of a crime.
About 1 in 4 kids who age out of the system will not graduate from high school or be able to pass their GED.
Despite all of the challenges, 70% of foster kids regularly say that they would like to attend college one day.
5.1% of children who have been the victim of substantiated child abuse will become the victim of abuse again within 6 months.
Despite the promises of the foster care system, as of 2012, more than 58,000 children in the U.S. foster care system were placed in institutions or group homes.
75% of women and 33% of men receive government benefits to meet basic needs after they age out of the system.
1 out of every 2 kids who age out of the system will develop a substance dependence.
States spent a mere 1.2-1.3% of available federal funds on parent recruitment and training services even though 22% of children in foster care had adoption as their goal.
Adopted children make-up roughly 2% of the total child population under the age of 18.
Children who are adopted make up over 10% of the total referrals for child therapy.
55% of these children who wind up being legally emancipated by the foster care system have had 3 or more placements over their childhood.
33% of children had changed elementary schools 5 or more times, causing them to fall behind academically and lose friends that they had made in the process.
There is a direct correlation to the age of a child who enters foster care and their likelihood of being successfully discharged to a permanent home instead of being legally emancipated.
80% of children aging out of foster care lead dysfunctional lives.
State Ward children have been through immense pain and suffering and their behaviors often reflect the trauma and violence that has happened to them.
About one third of foster children are treated with Prozac like drugs that make them feel slow and stupid and different.
It hurts to watch my community makes questionable decisions and provides marginal resources to children that have suffered so much.
We want children to get what they need to become productive members of our community but are failing them in many ways.
Not unrelated, it should be remembered, that in 2001, Hennepin County MN arrested 44% of its adult Black men.  There were no duplicate arrests, and 58% of those men went on to be arrested for a second crime within 2 years.  Racial disparity in child protection is about the same as it is in education and crime in MN.
There are ten states that place foster children in juvenile detention centers because there are not safe foster homes or other adequate facilities for them.  What's it like being placed in a jail like setting just because you came from a toxic birth home?
Montana is not the only state to shut down a licensed child care facility for foster children.  Every state has the problem.  The Great Falls Tribune news in Montana today of "egregarious, chronic and persistent child abuse and neglect by this licensed child care facility is just the tip of the iceberg.  Anyone from Montana reading this should contact their State Representative and complain that the DHS hearings should NOT be kept confidential and closed to the public.
We are paying for these facilities to do terrible things to these children and we need to know what has been done if we are to change this.
This core problem within child protection systems is common; no transparency or accountability until someone dies or the violence to children becomes horrific and unhideable. 
Only when the community becomes aware of the depth and scope of the problems tortured children are forced to live with, will a workable model of treatment (ACES) and more care and better resources become available.  Until then, these stories will be the norm.
Minnesota recently closed two facilities and the reporting here gives a snapshot of child protection and foster care group home failures over a 30 day period in our communities.  The shortage of foster care families and qualified / regulated group homes have led to horrific stories in every state.  Florida's privatized group homes have been prostituting 13 year old girls for years.
US: Top Stories of 2019: A Youth-Led Effort to Prevent Homelessness for Teens in Foster Care
Chronicle of Social Change – December 30, 2019
Research on youth aging out of the foster care system shows a staggering number of them will experience bouts of homelessness as they shift from state supervision to the sometimes scary independence of adulthood. This year, a group led by current and former foster youths helped craft and implement a new federal policy to help address this problem. The Fostering Stable Housing Opportunities (FSHO) Coalition – which includes youth-led ACTION Ohio and the National Center for Housing and Child Welfare – convinced Housing and Urban Development (HUD) Secretary Ben Carson to free up millions of existing dollars for a targeted voucher that can be used by aging out foster youths to quickly access public housing.
https://chronicleofsocialchange.org/featured/a-youth-led-effort-to-prevent-homelessness-for-teens-in-foster-care/39878
What's it like to be traumatized and abused enough to become a State Ward child passed through the courts to live in a hellish atmosphere of beatings, 16 mile walks of punishment (sometimes at night, sometimes without shoes (allegedly), and all kinds of physical and psychological abuse by staff?
A 13 year old boy in my CASA guardian ad Litem caseload was made to stand outside on a ten degree winter evening in his shorts and T shirt.
The group home staffer told the boy he could come back in when he was ready to apologize.  Alex, (my caseload child) was on multiple psychotropic medications, the victim of years of horrific abuse at the hands of his father (tied to a bed, left alone for days at a time without food or water, routinely raped and covered in bruises all over his body when I first met him).
Alex chose to walk home instead.  It took him all night and he almost froze to death.  Alex tried to kill himself multiple times while I was his guardian ad Litem.  A very young girl in my caseload found the path to sex with paying men minutes from the group home she was placed in.  That problem seems to be common.  How do you unteach sexual behavior to a very young child that has been repeatedly used and found sex to be a normal part of his or her childhood?
The United States is the only nation in the world to not have ratified the United Nation's Rights of the Child Treaty. 
This allows parents to withhold medical treatment from their children for treatable illness and accident (children die because of it).
Having the rights of pets and women of the early 1900's means that you are property of your parents and have no voice in your own well-being.  It can be argued that in some states, some judges will allow more child protection than other states.  Woe to at risk children in Louisiana, Mississippi and a dozen other bottom of the charts states.  Kids in some third world countries have a better chance of a good life than they do.
This CASA guardian ad Litem would argue that in many cases communities better protect pets than other people's children.
FROM THE GREAT FALLS TRIBUNE;
https://www.greatfallstribune.com/story/news/2019/08/06/montana-kids-ranch-wants-suspended-license-lifted/1936605001/
State officials said Wednesday they have received a written request from Ranch for Kids for a hearing to contest its license being suspended after 27 children were removed from the facility June 23 due to allegations of egregious, chronic and persistent child abuse and neglect.
A hearing date has not been set, said Jon Ebelt, spokesman with the Department of Public Health and Human Services. He said these types of hearings are also confidential and closed to the public.
Elbelt also said Wednesday that a vast majority of the children removed from the Rexford facility have been reunited with their parents.
DPHHS and Lincoln County declined to directly answer questions Tuesday from The Tribune about reports that some parents have been ordered to appear in court this week regarding their children.
More: Ranch for Kids investigation could take months
The state said this: "… court proceedings are part of the normal legal process that is required when children are removed and in the temporary custody of DPHHS. It's also important to note that all child welfare matters require oversight by the courts….
DPHHS, along with the state Department of Justice (DOJ) and Lincoln County Sheriff's Office removed the children from the ranch amid allegations that include physical and psychological abuse and assaults of children by staff.
The ranch, located a few miles from Eureka, offers a treatment program for children with Fetal Alcohol Spectrum Disorder and Reactive Attachment Disorder. It primarily provides services to adopted children from Russia.
The children, ages 11-17, allegedly were hit, kicked, body slammed and spit on by staff. The staff was also accused of inflicting persistent psychological abuse on children and using excessive discipline, including 15- to 20-mile walks on remote forest service roads in harsh conditions, with improper or no shoes. They were also accused of withholding food and prolonged isolation. The state said abuse allegations regarding the ranch have escalated in frequency and severity in recent months…..
The Lincoln County Sheriff's Office is in charge of the investigation. DOJ officials have said this investigation could take months to complete, with more interviews to be done and transcribed.
Phil Drake is our eye on the state capitol. For tips, suggestions or comment, he can be reached at 406-231-9021 or pdrake@greatfallstribune.com. To support his work, subscribe today and get a special offer.
KARA has been reporting and speaking on data and
critical issues impacting abused and neglected children for many years.
This article submitted by long time CASA guardian ad Litem Mike Tikkanen
Share this important information with your social media
All Adults Are the Protectors of All Children
#gabrielfernandez
Support KARA's Public Service Announcements