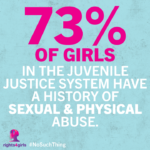 All Adults Are the Protectors of All Children
Check Out KARA's INVISIBLE CHILDREN program
These videos are disturbing but accurate.  Not knowing cannot help the state ward children of Florida (the password is "foster") or California.  What we know, we can change.  What we don't know, gets worse.  Florida's troubled group home & foster care system have a long history of serious problems – but so do many other states.
Thank you to the investigative journalists that bring these sad stories and statistics to our attention.  Let's share them widely and give these children a voice.
www.palmbeachpost.com/…/suicide-case…gabriel-myers…/gCTIoLIkqnbrsCS07UcIR…
Apr 24, 2011 – Suicide case of 7-year-old Gabriel Myers reopened. After more than a year of soul searching, investigations, hearings and report writing, Florida child welfare administrators last year formally closed their investigation into the death of 7-year-old Gabriel Myers, who hanged himself in a Broward foster home.