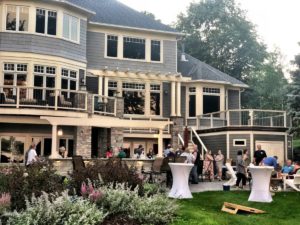 Last night's KARA party and fundraiser was great fun and a super success.  The food was remarkable and between the banana ice cream cinnamon wonder and the multiple courses of beefy and veggie creations, I was hard pressed to not have two of many things.
We met new volunteers and supporters and raised significant money for KARA's INVISIBLE CHILDREN Campus program
Damon & I had the pleasure of engaging many of you in KARA's mission and strategy.  We have high hopes of keeping your interest in our efforts in the years to come as we build an army of people that want to improve the lives of at risk children.
Stay connected with our progress here (weekly update).
Share KARA's information widely & connect here with your questions and comments.
Thank you, Thank You, Thank you!