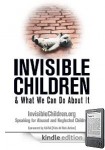 Stop Child Abuse Now (SCAN) – 2155 — Special guest Mike Tikkanen — Friday, 06/07/2019
Direct URL:
http://www.blogtalkradio.com/naasca/2019/06/08/stop-child-abuse-now-scan–2155
Tonight's special guest is Mike Tikkanen from Hopkins, Minnesota, a returning NAASCA family member, founder and President of KARA (Kids at Risk Action), a non-profit action tank that supports the people, policies, and programs that improve the lives of at-risk children…
Mike is unapologetically and passionately committed to improving the lives of at risk children. Listen to Mike's book for free on the website: 'Invisible Children:
It's an uncomfortably close look at the American cycle of abuse and its cost.
Mike explains, "The need for civic involvement of young future community leaders is the solution to the epidemic of child abuse in America.
Without today's college students understanding and support, schools will continue to fail, streets to be unsafe, and jails to fill."
To make that happen, KARA's INVISIBLE CHILDREN CAMPUS PROGRAM which is provided for free or very low cost to colleges grows community awareness and a volunteer force to interrupt generational child abuse in your city.
Mike lead a workshop at the UN in New York addressing stories and statistics of child abuse & the rights of children. Since 1996, he's volunteered in the Guardian Ad-Litem program as a Court-Appointed Special Advocate (CASA) and has worked with many 'Invisible Children' who are part of the County Child Protection System.
Contact him at: Mike@Invisiblechildren.org
Direct URL:
http://www.blogtalkradio.com/naasca/2019/06/08/stop-child-abuse-now-scan–2155