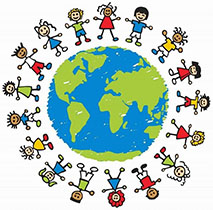 KARA has been reporting and speaking on critical issues impacting abused and neglected children for many years.
this article submitted by long time CASA guardian ad Litem Mike Tikkanen
Share this important information with your social media and
let KARA know your stories and perspectives.
Bravo Minneapolis Star Tribune!
Today's edition presented multiple articles (linked below) on at risk children and mental health.
It has taken some years to get here but it is apparent to this volunteer CASA that my state is waking up to the public health crisis of child protection and children's mental health.
County Sees Drop in Child Protection Caseloads (by almost half) is the best news I've seen about child abuse since the Governor's Task Force on Child Protection was formed in 2014.
Investing in social workers (adding 262 workers) and transforming the system means….. more time to work on the root causes of abuse and more support for families.
Healthy children = Healthy Adults & a Healthy next generation of healthy children.
Walk-In Backs Teachers shines a light into the scary part of being an elementary school teacher.  One of my caseload boys kicked his teacher so hard she was seriously injured and quit teaching because of it.  The child had been sexually abused and beaten regularly over four years.  This teacher was supposed to incorporate a badly traumatized boy into her classroom and manage his outrageous behaviors without much help.  There are many elementary school teachers struggling to keep a classroom safe from outrageous behaviors of traumatized 6,7, and 8 year old children – more attention to this issue will bring more support for the people involved.  Share this with your elementary school educator friends.
Plans For Mental Health Treatment Center in Savage Move Forward
What struck me about this article on building a South Metro mental health treatment center today is the resemblance it has to the 5 million dollars spent on the construction of a mental health treatment center soon after Jeff Weise killed his grandfather, 7 others and wounded 5 others before killing himself.  The case brought huge attention to the misuse of Prozac like drugs on children and youth along with the need for mental health facilities in the community.   Jeff had been talking about suicide and homicide for some time – but there was no help for him work through his struggles.
As a CASA volunteer, I've been on an airplane delivering a child to an outstate location that had an open suicide bed because my city had none available.  There are many communities that are either overwhelmed with suicidal and otherwise seriously troubled people or they just don't have anything available.  Rural hospitals have been closing their mental health facilities leaving entire communities without any form of help for mental health issues.