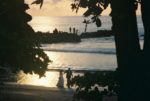 KARA has been reporting and speaking on critical issues impacting abused and neglected children for many years.
This article submitted by long time CASA guardian ad Litem Mike Tikkanen
Share this important information with your social media and
let KARA know your stories and perspectives.
It is hard to be a foster child around the holidays.
The world feels distant at a time when others are joyful. It seems so unfair.
If we believe people don't care, we can behave in a manner that makes it harder for them to care.
Be careful what you believe to be true.  You are not alone & people do care.
KARA's recommended foster blogs of the day , 5 good blogs worth reading
(send KARA your favorite foster videos and blogs)
All Adults Are the Protectors of All Children
Support KARA (BUY the book INVISIBLE CHILDREN)
listen to the audiobook for free  Receive Free Friday KARA E Updates
More Collected Foster Child Blogs;
We are once again blown away by the meaningful ways youth contribute to the world around them… We invited FosterClub's youth to contribute their voice to the …
Top 100 Foster Blogs & Websites | Foster Care Blog | Foster Adoption …
https://blog.feedspot.com/foster_blogs/
Jump to Foster Youth Museum Blog – Foster Youth Museum Blog. About Blog Welcome to Foster Youth Museum, the largest collection of art, …