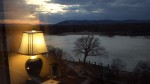 KARA has been reporting and speaking on data and
critical issues impacting abused and neglected children for many years.
This information submitted by long time CASA guardian ad Litem Mike Tikkanen
Share this important information with your social media and
let KARA know your stories and perspectives.
Below is the most powerful video I have seen on foster care.  Although this story is about Florida's child protection system,
it represents much of what happens throughout our nation today.
THANK YOU Mari Frankel, volunteer Florida CASA guardian ad Litem
for your commitment to at risk children of Florida (and everywhere).
Share this video widely & awaken your neighbors.
KARA needs foster care & child protection videos for EXPOSURE on this site and our INVISIBLE CHILDREN Campus program.
Send an email to info@invisiblechildren.org with videos in the subject line.
For more about Florida's Child Protection System, keep reading;