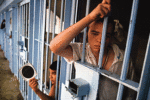 If Marion Wright Edelman (Children's Defense Fund) and former MN Supreme Court Chief Justice Kathleen Blatz are right, the vast majority of crime in America is the result of what happened to that criminal as a child.
It would be a smart to know the cost of crime and compute how much money to spend to end it.
These statistics and research calculate crime in America today and its cost…
100 million Americans have a criminal record, 77% of inmates are arrested for a new crime within five years of their release from prison,
30.2% of Americans are arrested by their 23rd birthday,
37% of American children are reported to Child Protective Services by their 18th birthday,
Abused children are 9 times more likely to be involved in criminal activity.  ACE study from 2006 criminality in families.  Richard Ross Children in prison
Annually, 200,000 juveniles charged as adults.
Each burglary costs $41,288.00, (1,410,000 crimes * $41,288.00= $59,216,080,000.00)
Each armed robbery costs $335,733.00, 41% of 332,198 robberies were committed with a gun * 136,201.00 = $45,727,170,333.00
Each aggravated assault costs $145,379.00 (744,000 crimes * $145,379.00 = $108,161,976,000.00
Each rape costs $448,000.00 (99,856 crimes * $448.000.00 = $44,735,488,000.00)
Each murder costs $17,252,656.00 * 17,250 murders = 297,608,316,000.00
Cases without the death penalty cost $740,000, where the death penalty is sought cost $1.26 million. Maintaining each death row prisoner costs taxpayers $90,000 more per year than a prisoner in general population.
There are 2708 Americans on death row;
2708 at $131,000,000 yr avg cost to maintain * 15 yr avg on Death Row =1,965,000,000.00 (2708 prisoners cost 2 Billion dollars)
Shootings Cost $174 billion Annually in the U.S.
America has 5% of the world's population and 25% its prison population. 2,220,300 Americans in jails and prisons & 4,751,400 on parole.
Recidivism is near 80%
66% of incarcerated juveniles have mental health problems & half that number have multiple, serious and chronic mental illness.
Annual cost of crime in America is more than 1 trillion dollars
THE COST OF;
COST PER CRIME
NUMBER OF CRIMES
ANNUAL COST
Burglary
41,288.00
1410000
58,216,080,000.00
Armed Robbery
335,733.00
136201
45,727,170,333.00
Aggravated AssaulT
145,379.00
744000
108,161,976,000.00
Rape
448,000.00
99856
44,735,488,000.00
Murder
17,252,656.00
17250
297,608,316,000.00
Annual Cost of Incarceration in America
1,000,000,000,000.00
1,554,449,030,333.00