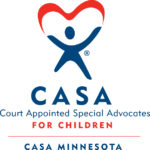 All Adults Are the Protectors of All Children
Support KARA (BUY the book INVISIBLE CHILDREN)
listen to the audiobook for free 
Few truths are more evident, sad and repeated than taxpayers saving money by not caring for other people's children.  Not providing staff, training and resources for County Child Protection services and adequate training and resources for teachers and schools is a great deal more costly than funding the people, policies and programs that give children the skills and healing they need to live productive lives.
Today's Miguel Otarola's Star Tribune attention on the additional 43 million dollars needed to fund these programs should be put into perspective.
One of my CASA guardian ad litem caseload children cost the State and County about 3 million dollars by the time he aged out of foster care – not including the teacher he beat up, student he stabbed and terrible things he did to the 29 foster families he lived with.  He contracted AIDS as a teen and will always be a State Ward and high cost to the County.  This child will likely end up being a 5 to 10 million dollar tax burden just because our overburdened court system and child protection services were grossly unable to meet his needs as a 4 year old.  From my perspective as his friend and guardian ad Litem, this should never have happened and has hurt many, many people – including a beautiful innocent boy.
Nationally, 80% of children aging out of foster care lead dysfunctional lives.  Follow more of these stories here.
Join the conversation on Sept 25th at the  Dayton Av Presbyterian Church in St Paul
All Adults Are the Protectors of All Children
Support KARA (BUY the book INVISIBLE CHILDREN)