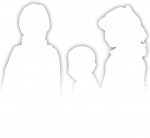 Not far from my home, six year old Kendrea Johnson suicided by hanging while in foster care.  Ten year old Gabriel Fernandez & Seven year old Gabriel Myer suicides drew national media attention (most don't).
My first visit to a four year old State Ward as a CASA volunteer guardian ad Litem was at the suicide ward of Fairview Hospital.  That visit to a pretty little girl who failed to kill herself has caused me to rethink child protection.
Suicide attempts by four year old's are rarely successful – most often injured, sometimes severely.
I've witnessed many children (as a volunteer CASA guardian ad Litem in child protection) who repeatedly did violent and dangerous things that put them in harms way and multiple suicide attempts.  The 1.5 million dollar settlement to Kendrea's grandmother Mary Broadus would have provided important ACES trauma training to her foster family, hired and trained a number of social workers, and provided many foster children the mental health help they need.  Kendrea Johnson talked about suicide daily and no one listened.
Left unsaid is the meaning of "may cause suicidal ideation" on the boxes of Prozac like drugs forced onto these children.  In 2014 20,000 one and two year olds were prescribed psychotropics and big pharma paid many billions of dollars in fines for illegally selling these drugs to pediatricians for use on very young children.
This New York Times article on huge increase in Black Children killing themselves should make some impact on anyone with a heart.  From 1993 to 2012, JAMA Pediatrics published a study that found that suicide among black children doubled (hanging by black boys tripled) at the same time, suicide for white children fell by half.  This is what I've seen as a CASA guardian ad-Litem, read about in the Star Tribune and witnessed in KARA interviews (Don Samuels video).
What I find stunning is the profound silence about how child abuse, child trauma and children in child protection come to self harming behaviors like cutting and suicidal behaviors..
It hurts me to see so many traumatized state ward children fed Prozac like drugs with minimal or no ACEs trained foster families or service providers that understand the self loathing and lack of coping skills so many foster children live with..
If our elected officials knew the long term costs of tortured children leading dysfunctional lives impacting our schools, public health and public safety, more children could be healed of their trauma & acquire the coping skills required to live a happy productive life.
SHARE THIS ARTICLE WIDELY and it might help a child – if you don't, it can't
Contact State Governors
All Adults are the Protectors of All Children
SUPPORT KARA's efforts to advocate for abused and neglected children
On The Death Of 6 Year Old Kendrea Johnson (another perspective)
Minneapolis 6 Year (Kendrea Johnson) Old Hangs Herself? (police left to ponder – I don't) Star Tribune Today
Children's Mental Health, Prozac and You (suicide & other self-harming behaviors)