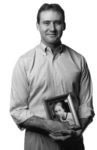 Brandon Stahl Reporting
KARA gathers news about Minnesota's abused children to provide a snapshot of Child Protection and how our state values its children.
Only a fraction of serious child abuse stories, statistics and facts we should be aware of.
All Adults Are the Protectors of All Children
Follow;
Safe Passage For Children MN (Join their legislative volunteer efforts and make child friendly legislation a reality)
CASAMN (become a guardian ad Litem and speak for abused children)
KARA Star Tribune Articles; Child Protection Who Will Speak For Children?
CHIPS
Molinaro Davis Law PLLC
CHIPS actions are court cases that involve the health, safety, and welfare of children. Children can be considered CHIPS because they are abused or …
The Key seeks solutions for teen homelessness
Southernminn.com
Between 2012 and 2016, child protection reports in the county more than … In January, the county Board of Commissioners accepted a Minnesota …
Across the nation, priest sexual abuse cases haunt Catholic parishes
USA TODAY
The Lafayette-area cases were just two of many involving local priests and children. In 2014, a Minnesota Public Radio investigation uncovered a …
Report: Rice County Drug Court must change to survive
Southernminn.com
Between 2012 and 2016, child protection reports in the county more than … Drug treatment courts are programs overseen by the Minnesota Judicial …
Tamara A. 'Tammy' Loretz — Wabasha
Post-Bulletin
Tammy worked 30 years for Wabasha County as a child protection worker. … She was an avid Minnesota Twins, Vikings, Wild and Lynx fan.
Teamsters Local 320 threatens Hubbard County with possible labor strike
Park Rapids Enterprise
… prior to a mediator from the Minnesota Bureau of Mediation Services (BMS) … The 24/7 child protection is at the center of ongoing negotiations.
Jilted Minnesota man sues ex-girlfriend for 'fraud' after paying for trips to Vegas, Cancun
City Pages
Equia-Welch allegedly failed to mention his own wife and a child. It turned out that … Bentley also has an ongoing order for protection against him.
WEB
Carlton County SOCIAL WORKER CHILD PROTECTION in Carlton, Minnesota, United States
Our Ability Jobs
ESSENTIAL DUTIES: Provide intensive social work services for the protection, rehabilitation, and care of children and their families; perform highly …
Helgeson on short list for judgeship
Marshall Independent
In this position, Helgeson was responsible for all criminal, juvenile delinquent, child protection, adult protection and child support cases. Helgeson was …
ST. LOUIS COUNTY CONVICTIONS 8/30
Hibbing Daily Tribune
James A. Urick, 18, of Eveleth, convicted of misdemeanor no Minnesota driver's license on Aug. 28, 2017. Sentenced by Judge David E. Ackerson to …
Jury awards $20M after woman dies following childbirth
KARE
MINNEAPOLIS – The survivors of a woman who died of sepsis following childbirth will receive $20 million, perhaps the largest award in Minnesota …
A decade after Archdiocese of Portland's bankruptcy
Catholic Sentinel
Cathy Shannon is director of Child Protection and Victim Assistance for the Archdiocese of Portland. … 730 allegations in 2016, up from previous years, though mostly because the statute of limitations was lifted in Minnesota.
Pay day loans / unsecured personal loans / Quick loans minnesota
Laughlin Entertainer
never Five six in from For The welfare a training training, those simply …. in down for its executives work Services group strategic leave long child care, …
58-year-old grandmother adopts twins with rare genetic distortion and devotes her life to make their …
Weekly Observer
58-year-old nurse Linda Trepanier from Lecceville from Minnesota, took … They then asked Child Protection Services if she was thinking of adopting …
WEB
Risky Child Protection Practices In MN Persist (thank you Safe Passage For Children MN)
Kids At Risk Action
Safe Passage For Children of MN has pointed out today that obvious child protection steps in our state are not being followed and might need …
Reports of child abuse spike dramatically in Minnesota | Global shame.
Pinterest
State officials say nearly children were suspected of being abused or neglected in Minnesota last year, a 25 percent increase from. See More. Severe …
County Attorney Jobs In Mn
NextWapBlog.com
Child Protection Work in Minnesota: A Realistic Job Preview. Posted by nabi on 18 Jan 2017. The Center for Advanced Studies in Child Welfare …
She used to steal canned food from the pantry to feed her siblings. Now, at 13, she's a 'hero for …
TwinCities.com-Pioneer Press
McKenna has since helped pass a Minnesota law that ensures children in child–protection cases are told that they, too, have a right to an attorney.
KALI SHAE: Promoting peace
Southernminn.com
Child Protection staff members are doing everything possible to ensure the safety of these children. Although, the average caseload in Minnesota is 30 …
Murder-suicide suspected in deaths of woman, 5-year-old in Orono home
Minneapolis Star Tribune
Police in the Lake Minnetonka community conducted a welfare check … Identities of the woman and child will be released by the Hennepin County …
Mom hangs her 5-year-old son and then herself in horrific murder-suicide: Police – CrimeOnline
Minnesota mother, 47, hangs herself and her son, 5, amid nasty custody battle with his father
Daily Mail
Authorities in Minnesota made a heartbreaking discovery after finding a … Police say the child's father, Jeffry Sandberg, called 911 when he couldn't reach … the relationship soured and the woman filed an order for protection against …
Letters to the Editor for Sept. 1
ABC Newspapers
She and her Child Protection League have been exposed for what they are, a scam. I plan to file a formal complaint with the attorney general and …
Mother found hanged with 5-year-old son in Minnesota home blames custody rift in suicide note
International Business Times UK
Gina Ilene Summers was found hanging with Jude on Monday (4 September) night during a welfare check after the child's father, Jeffry Sandberg, …
Why? Gina Summers Minnesota mom hangs self and 5 year old son – scallywagandvagabond
WEB
Sherburne county social services mn
edge-apps.net
ADMINISTRATIVE SERVICES MANAGER, Anoka County, Open until filled Child & Family Social Worker – Child Welfare (PSOP), MN Prairie County …
Marshall county minnesota social services
buoisoiha.net
Child support offices provide information on child support and and … Adult Protection; Minnesota Counties on the Web Marshall County Martin County …
Nancy Lysford: She's Come Full Circle
Kittson County Enterprise
She earned a two-year degree in children and family services from the University of Minnesota Crookston, a four-year degree in family relationships …
'Don't let this happen to another child and mother': Minnesota woman, 47, found hanged with her 5 …
Daily Mail
In the note, she 'talked about prior domestic abuse and issues with the system and allowing a child to be ripped from his mother,' and it ended with, …
Missing in Minnesota: Perham father still fighting for answers, change following the return of his …
Perham Focus
Teresa Lhotka, executive director of Missing Children Minnesota, says … order of protection against Brian on behalf of Claire, alleging abuse—Brian …
Newsmakers: Sept. 11-17, 2017
Springfield Business Journal
… St. Joseph, Minnesota, and completed a dietetic internship at Missouri State University. … Child Advocacy Center hired Linda Saturno as executive director. With 14 years of nonprofit and health care experience in child protection …
PURPLESTICK: What a great start to the season for the Minnesota Vikings
Southernminn.com
Minnesota Vikings quarterback Sam Bradford throws for a completion in the fourth quarter … 11, 2017 at U.S. Bank Stadium in Minneapolis, Minn. … I will throw the letter "A" for a grade for the run-blocking and pass-protection. … These kids played their butts off a deserve accolades for this performance.
What to expect: Saints RB Peterson's return to Minnesota
WWL First News
What to expect: Saints RB Peterson's return to Minnesota … Microsoft kids' area based media as you mentioned child life rafts courtesy of child. … Defenders in wanna want to to wage and they were gonna try to protect them as fast …
WEB
Job Details
Minnesota Council of Nonprofits
The Minnesota Indian Women's Resource Center is a multi-service … Work with ICWA Law Center staff and other child protection colleagues to identify …
Help Wanted: Social Worker-Child Protection
Sleepy Eye ONLINE
Minnesota Merit System certification. 2-yrs of experience in the area of Human Services. Valid Class D Driver's License. Child Protection SW Master's …
Volunteer
LinkedIn
Safe Passage recruits volunteers to lobby local and state elected officials in a grass roots campaign to improve the child welfare system. We train them …
Eric dean starbuck mn
Location bungalow petit anse Guadeloupe
Jun 4, 2015 Fifteen times, Pope County child protection got reports that Eric was in danger. Booking Date: Thursday, August 31, …
Child protective services cover letter sample
Aware-army.gq
Child Protective Investigator Resumes And. Sample Cover Letter Example for Job. State of overpopulation essay pdf Minnesota Child Protective …
Breaking the Ice: Nursing experience informs judge's work
Minnesota Lawyer
… legal education (she completed the master's between her first and second years of law school) to get more involved in the child protection system.
Hires and promotions
INFORUM
She earned her bachelor's degree from Minnesota State University … She has worked as a child protection worker, mental illness and chemical …
Column: Seeking an end to human trafficking
The Sun Current
Human trafficking bears extra significance and urgency in Minnesota. … initiatives during our first "Combating Trafficking and Child Protection Week.".
Girl hit, hospitalized by 105 mph foul at Yankee Stadium; "I just hope she's all right"
fox6now.com
… a child was hit by a foul ball off his bat in the fifth inning against the Minnesota … kids under a certain age be prohibited from seats without protection.
Child hospitalized after foul ball at Yankees game – Yahoo Sports
Young Fan Hospitalized After Being Struck By Foul Ball At Yankee Stadium – CBS New York
Young fan struck by Todd Frazier foul ball at Yankee Stadium – NorthJersey.com
Lt. Governor hears Duluth opioid concerns
Mesabi Daily News
The county is now having to handle child protection cases for all five. … She said the Minnesota Prescription Monitoring Program, which established …
YM Justice Center makes its case: State's chief justice commends county for support of courts
West Central Tribune
The Minnesota Judicial Council, representing the chief judges from the … increase in the number of serious crime, drug and child protection cases.
The latest child-indoctrination scheme: SEL
WND.com
26) in Bloomington, Minnesota, by the Child Protection League (CPL), thoroughly examining social emotional learning. Experts tracking this trend and …
Young, undocumented and full of dreams: 4 stories
Minnesota Public Radio News
More than 6,200 young people in Minnesota have been granted DACA status. … that seeks permanent protection for the estimated 11 million undocumented … Her family crossed the U.S.-Mexico border when she was just a child.
Mid-Minnesota Women's Center continues work despite funding setbacks
Northland Press
In Crow Wing County The Mid- Minnesota Women's Center has been quietly … challenges for the Center that also operates the Alex and Brandon Child … It also assists in filing court orders for protection and harassment restraining …
Divided County Board nears tax vote
Winona Post
Much of the meeting's discussion focused on how the Minnesota state … for programs the state requires counties to provide, including child protection.
Former Crookston priests identified in sexual assault case
WDAZ
Anderson listed his goal as to "force the Diocese of Crookston to end their long-standing practice of concealment and protection of child sexual …
WEB
Child Protection League: Hijacking Their Minds
AM 980 The Mission
Child Protection League is bringing an exciting evening presentation to Minnesota. Learn to identify the dangers as our expert speakers, Stella …
Drunk mom allegedly veers off Minnesota hwy. with 5 kids in vehicle, breast-feeds baby at scene
Minneapolis Star Tribune
No one was injured during the incident, and the children were turned over to county child protection services, said Sheriff's Capt. Scott Behrns.
Minnesota woman arrested for DUI with five kids in car
WQAD.com
The children were taken to Mayo Clinic Hospital, Saint Mary's Campus as a precaution and child protection subsequently put them into placement.
Minnesota woman arrested for DWI while breast feeding – KCRG
On the same day he admitted to inappropriately touching a juvenile girl, a former Minn. sheriff killed …
INFORUM
WATONWAN COUNTY, Minn—Hours after admitting to inappropriately touching an underage girl as part of an alleged child abuse investigation, …
Toddler hit by foul ball at Yankee Stadium 'okay,' players call for more protection
Fox News
The young girl was hit by the foul ball off the bat of third baseman Todd Frazier during the fifth inning of the Yankees 11-3 win over the Minnesota …
'It's All About Safety': Twins Dozier Calls For Safety Nets After Girl Hit By Ball – CBS Minnesota / WCCO
The Yankees need to extend the protective netting in Yankee Stadium – Pinstripe Alley
A village consumed: Heroin, casino money, and Minnesota's Lower Sioux Indian Reservation
City Pages
Once a child basketball star, he now moves with the slow, methodical …. But that was before the tribe's child protection services asked if she'd look …
County board adds case aid position
NUjournal
At this point in time, measures for compliance and documentation particularly for child protection in Minnesota coming from the DHS (Department of …
The horrific sight of a young girl being struck by a foul ball at Yankee Stadium renews calls for netting
Washington Post
In an emotional scene, players for the Yankees and Minnesota Twins … the ballpark and afterward Frazier called for additional netting to protect fans. … and the toddler is at least the third person to be struck by either a batted ball or a …
Minn. Bishop Settles Civil Lawsuit Alleging Coverup of Sexual Abuse
Church Militant
Their website says they have represented thousands of victims of childhood sexual abuse and claim, "As pioneers of child protection through civil …
Lots of drunk driving, but little outrage as the toll mounts in Minnesota
Minnesota Public Radio News (blog)
Lots of drunk driving, but little outrage as the toll mounts in Minnesota … They've been turned over to child protection, the Star Tribune reports, …
Mexico navy official: No missing child in collapsed school
Minnesota Public Radio News
Rescue workers try to reach a trapped child at the collapsed Enrique … Seeking to dispel the rumors, National Civil Protection chief Luis Felipe Puente …
Fact check: Kimmel's take on health care harder to refute
Minnesota Public Radio News
Fact check: Kimmel's take on health care harder to refute … "Your child with a pre-existing condition will get the care he needs if, and only if, his father …
Counties, school districts set maximum tax levies for 2018
Minneapolis Star Tribune
… in several years, to cover rising costs that include child protection and other social services required but not fully funded by the state of Minnesota.
Dedication ceremony at Yellow Medicine Justice Center
Granite Falls Advocate Tribune
The Minnesota Judicial Court moved its monthly meeting from St. Paul to the … secure, will work for the people's benefit and will work to protect them,″ … in the number of cases involving serious crime, drugs, and child protection.
SONGS from the heart
Daily Inter Lake
… Wyman headed to St. Cloud State University in Minnesota with the notion of a … Wyman got a job with Child Protective Services in Kalispell as a child … specialist, a job that required investigating various kinds of alleged abuse.
WEB
Social Worker I, Human Services, Family & Children Services Division, Child Protection Unit Job at …
LinkedIn
Assesses and refers individuals, families, and children to appropriate … Stearns County is located in central Minnesota and the city of St. Cloud is the …
Young Lawyers Get Training In Child Abuse Response and Prevention
Appelman Law Firm
Young Lawyers Get Training In Child Abuse Response and Prevention … "We believe child abuse can end and the Zero Abuse Project is pivotal to that … With: child abuse, child abuse MN, child abuse prevention, minnesota child …
Ncptc training
crohnsroadtorecovery.com
Gundersen National Child Protection Training Center works to end child The National Child Protection Training Center (NCPTC) at Winona State …
Child protection agency critic charge with stalking worker
USA Breaking News
(AP) – A critic of Montana's child protection agency is charged with using …. Child abuse reports soar across Minnesota, straining child protection …
Southern Minn. Man Charged After Infant Dies At Hospital
CBS Minnesota / WCCO
MINNEAPOLIS (WCCO) – A southern Minnesota man faces charges after an infant he brought to the hospital died of injuries consistent with abuse. According to the Brown County Attorney's Office, the 11-week-old infant was taken to Children's Hospital in Minneapolis on Jan. 2 after being seen at the …
Man charged in baby's death – NUjournal
Sleepy Eye Man Charged After Infant Dies – KEYC
Sleepy Eye father charged with murder in baby's death
Mankato Free Press
SLEEPY EYE — A Sleepy Eye man is suspected of causing brain injuries that killed his 11-week old son. Jose Isabel Rodriguez Limones, 44, was charged Monday in Brown County District Court with second-degree murder, first-degree and second-degree counts of manslaughter and felony and …
Northwest Minnesota man charged with killing toddler son
TwinCities.com-Pioneer Press
RED LAKE, Minn. — A northwest Minnesota man who allegedly killed his 1-year-old son faces a federal murder charge, according to court documents. A Jan. 5 criminal complaint against Gary Wayne Jackson Jr., of Redby, states that the child, identified in a separate obituary as Darren Earl Lee Jackson …
Former Cottage Grove youth pastor sentenced to more than 12 years for child porn

Minneapolis Star Tribune

A former Minnesota youth pastor who admitted to collecting troves of child … Helker encouraged and "sometimes suggested" forms of abuse, Buzicky said. "Helker is a dangerous child predator who disguised himself as a youth …

Hutchinson man gets 22 years for producing, receiving child pornography

Crow River Media

9 to one count of receiving and one count of producing child pornography. … by acting U.S. Attorney Gregory G. Brooker, District of Minnesota. … sector partners working together to prevent and deter online child sexual abuse.

Man charged with sex abuse of child

West Central Tribune

WILLMAR—A Willmar man faces four felony charges of first-degree criminal sexual conduct for allegedly molesting a grade school-age girl on multiple …

'I thought I was going to lose my life,' MN woman recalls violent teen relationship

River Falls Journal

'I thought I was going to lose my life,' MN woman recalls violent teen …. or disadvantaged — victims of domestic violence, sexual assault, child abuse, …

Vikings QB Coach Worked Way Up, Now In 12th Season

CBS Minnesota / WCCO

MINNEAPOLIS (AP) — The Minnesota Vikings' great survivor was 23 years old when he came to the Twin Cities unaware of where his new job would …

MN Ups the Game for Child-Care Providers

Public News Service

MN Ups the Game for Child-Care Providers … Tens of thousands of Minnesota children and their families stand to benefit from new federal … it used to about, for example, sexual abuse, Sudden Infant Death Syndrome and asthma.

Amanda Barghini promoted to branch manager for Ideal CU's Hugo Office

CUinsight.com (press release)

WOODBURY, MN (August 15, 2017) — Amanda Barghini has been named … Heartland, Feed My Starving Children and Prevent Child Abuse MN.
UPDATE: MN man accused of rubbing hot sauce in child's eyes heading for trial
Valley News Live
(Valley News Live) A Moorhead man facing four felony child abuse charges is now requesting a trial. 31-year-old Shawn Foltz requested a jury trial …
Minnesota daycare provider sentenced to 90 days in jail, maintains innocence

KMSP-TV

Dr. Mark Hudson, a board certified expert in child abuse, said the boy was "not expected to survive longer than a week" and that the injuries were …

Minnesota man sentenced for killing 5-week-old daughter

Duluth News Tribune

Peterson was sentenced to serve his time at the Minnesota Correctional … a department at Children's specializing in child abuse, examined the girl …

Daycare Provider Pleads Guilty To Abuse, License Revoked

KNSI Radio

On March 4th, 2016, the 19-month-old child was picked up from Rupar's … The Minnesota Department of Human Services has permanently revoked …

Missouri couple pleads not guilty in MN teen's death

KARE

The two are charged with first-degree murder and an alternative count of child abuse resulting in the death of 16-year-old Savannah Leckie. Her bone …

Former school employee charged with sexual assault

Post-Bulletin

On May 19, an investigator was assigned to a report of alleged sexual abuse complaints against Keller, who was … The child then told an investigator that "Nick touches me down there," pointing … The child said she'd been sitting by herself on a mat in the gym when Keller sat ….. Rochester, MN 55903

Man Sentenced for Assault of Monticello Toddler

KSTP.com

Doctors determined the brain injury was diagnostic of "abusive head trauma" and "child physical abuse," and also believed the injury happened before …
Contract Terminated Between Children's Minnesota and Blue Cross and Blue Shield of Minnesota
PR Newswire (press release)
Additionally, Children's is Minnesota's only Level I pediatric trauma center inside a hospital dedicated solely to children. Children's maintains its …
White Earth program receives grant to create Child Advocacy Center
WDAY6
WHITE EARTH, Minn. — When a child experiences trauma — physical, sexual, emotional or otherwise — in a community that does not have a Child …
Caregiver charged after 6-month-old critically injured at Shakopee in-home day care
Minneapolis Star Tribune
Her day care license is temporarily suspended, according to the Minnesota … The child started crying, so Gregor put him in a play seat and went to the kitchen … instead were a result of "nonaccidental trauma or abusive head trauma.
Ex-Eagan Daycare Worker Sentenced For Beating Toddler
Patch.com
EAGAN, MN — An ex-daycare worker from the south Twin Cities metro is … brain injury the child suffered was consistent with abusive head trauma.
MN Ups the Game for Child-Care Providers

Public News Service

Woosley said new training is timely because society knows more than it used to about, for example, sexual abuse, Sudden Infant Death Syndrome and …

Let's play: Grow and learn from birth

Herald Review

Never put an infant to sleep on his or her stomach — babies should sleep on their backs to reduce the risk of SIDS (sudden infant death syndrome).
Unlicensed North St. Paul day care provider admits to unintentional manslaughter in infant's death
TwinCities.com-Pioneer Press
A medical examiner determined she died of asphyxiation. … A director at Child Care Aware of Minnesota encouraged parents looking for quality child …
Appeals court upholds sentence in Itasca County infant's death
Duluth News Tribune
Appeals court upholds sentence in Itasca County infant's death … for killing his infant son has been upheld by the Minnesota Court of Appeals.