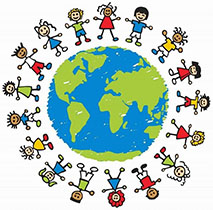 KARA tracks current international news about at risk children bringing transparency and attention to our youngest and most vulnerable citizens.
Most child trauma & abuse never gets reported
KARA needs news gatherers
Help KARA report on at risk children in your community.
Contact mike@invisiblechildren.org with Research/Writing in the subject line.
ALL ADULTS ARE THE PROTECTORS OF ALL CHILDREN