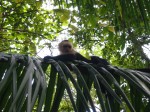 Here are current best and the brightest efforts, questions and perspectives on issues critical to abused children.  
Did KARA miss something? email us at info@invisiblechildren.org with CRITICAL PERSPECTIVES in the subject line.  
Adverse Childhood Experiences ACES NEWS Top notch reporting on research and news about abuse politics, programs and stories locally, nationally and internationally.  Current and focused trauma informed news.
Richard Ross has devoted ten years of his life to documenting America's hidden gulag of 71,000 teenagers in lockdown and solitary confinement.  His photographs are eloquent and deeply upsetting. 
ACE Study Preview – The most compelling video about child abuse ever.  The medical communities elegant effort to reduce 30 years of research into 3 minutes.  Powerful.
All Adults Are The Protectors of All Children
FOSTER SHOCK  This Frontline quality video documentary uncovers unspeakable failures in Florida's Privatized Group Homes.  THE PASSWORD IS "  foster " or download the video
Does Your State Have Safe Passage For Children (is there a voice for the safety and well being in your state for at risk children?)
Do Your State Ward Children Have a Voice In the System That Rules Their Lives? (National CASA Here)  CASAMN Here
How Many Children Are Reported Abused In America Every year?
What is a Mandated Reporter (who should report abuse)?
Criminalizing Children and Privatized Prisons
Aging Out of Foster Care Videos Worth Noting; (10 minute) (10 minutes) (2 minutes)
Become A Foster Parent National Foster Care Coalition Supporting Children & Families
Foster Kids Need You (Together We Rise) 1200 children enter foster care every day.
Foster Care the American Tragedy
A Model Grant Program For Foster Children (does your community have one?)
Prevent Child Abuse America (do we have a presence where you live?) Let's start one.
Learn About Adoption  Adopt US Kids
Parental Incarceration Annie E Casey Foundation  Parental Incarceration Youth.gov The Trauma of Parental Incarceration (how children suffer)
Radio Interviews with Adult Survivors of Child Abuse NAASCA
Sarah Westall child abuse radio interview – Youth Incarceration National Review of Child Abuse In America
Thousands of child abuse news articles where you live
Museum & college traveling exhibit on child abuse & child protection
Sundance film RESILIENCE a moving film on how child abuse leads to destructive behaviors & disease