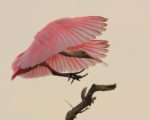 These stories captured by Eileen King's Daily reporting are always interesting and often stunning.
Eileen is a great resource for those who want to know about issues facing abused and neglected children.
https://www.washingtonpost.com/news/morning-mix/wp/2017/09/07/another-woody-allen-film-another-actor-defends-working-with-him/?hpid=hp_rhp-morning-mix_mm-woodyallen%3Ahomepage%2Fstory&utm_term=.4f9626a47ad7
Another Woody Allen film. Another actor defends working with him.
By Travis M. Andrews September 7 at 5:28 AM
Director Woody Allen attends a "Cafe Society" event at the Cannes Film Festival in 2016 in France. (Pascal Le Segretain/Getty Images)
Woody Allen has never been charged with a sex crime.
In the court of public opinion, however, a large segment long ago began viewing the famed director a deviant for two reasons. First, in 1992, his former partner Mia Farrow accused him of molesting his then 7-year-old adoptive daughter Dylan Farrow. Then in 1997, he married Soon-Yi Previn, Farrow's adopted daughter. At the time, he was 62 and Previn was 27.
While Frank Maco, a Connecticut state's attorney said in 1993 he had "probable cause" to prosecute Allen on sexual molestation charges, he decided not to pursue the case, the New York Times reported, adding that Mia Farrow agreed the move was in the child's best interest.
Still, actors continue to feel the need to defend why they appear in his films.
The latest is Kate Winslet, who stars alongside Justin Timberlake in Allen's upcoming 1950s-set drama "Wonder Wheel." Winslet was asked by a New York Times reporter if the past allegations against Allen made her question the decision to accept the role.
"I didn't know Woody and I don't know anything about that family," Winslet told the Times. "As the actor in the film, you just have to step away and say, I don't know anything, really, and whether any of it is true or false. Having thought it all through, you put it to one side and just work with the person."
Working with Allen turned out to be an "extraordinary" experience, she added.
Entertainment news outlets dubbed Winslet's response as both clumsy and awkward. But her response was in line with other stars who have appeared in Allen's movies, who praise his skills as a director but remain detached when it comes to the allegations, seemingly in the name of impartiality.
[On Woody Allen and his fans' and moviegoers' continuing moral conundrum]
The public pressure on actors to defend working with Allen intensified in January 2014, when he was given a lifetime achievement award at the Golden Globes. A month later, Dylan Farrow published a controversial column about Allen in the New York Times. She wrote:
… when I was seven years old, Woody Allen took me by the hand and led me into a dim, closet-like attic on the second floor of our house. He told me to lay on my stomach and play with my brother's electric train set. Then he sexually assaulted me. He talked to me while he did it, whispering that I was a good girl, that this was our secret, promising that we'd go to Paris and I'd be a star in his movies.
She said she developed a fear of being touched by men, developing an eating disorder and eventually began self-harming by cutting herself. She panicked every time she saw his face, which seemed to be everywhere.
She closed by calling out several actors who appeared in Allen's films.
"What if it had been your child, Cate Blanchett? Louis CK? Alec Baldwin? What if it had been you, Emma Stone? Or you, Scarlett Johansson?" she wrote. "You knew me when I was a little girl, Diane Keaton. Have you forgotten me?"
Allen denied the accusation.
Two years later, Ronan Farrow, Allen's son with Mia Farrow, wrote a column in the Hollywood Reporter in support of Dylan. He divulged memories he had of Allen and Dylan's relationship, including disturbing images such as Allen "climbing into her bed in the middle of the night, forcing her to suck his thumb."
Actress Kate Winslet at the Gala screening of "Labor Day," in 2013 in London. (Joel Ryan/Invision/AP)
When promoting Allen's 2016 "Café Society," co-stars Blake Lively and Kristen Stewart were questioned by reporters about their decision to work with Allen. Both defended the director.
"It's amazing what Woody has written for women," Lively told the Los Angeles Times, adding that the allegations against Allen didn't give her pause. "It's very dangerous to factor in things you don't know anything about. I could [only] know my experience. And my experience with Woody is he's empowering to women."
Stewart said she and Jesse Eisenberg, who also appeared in "Café Society," discussed the allegations against the film's director and decided they didn't know enough for it to affect their decision.
"I was like, 'What do you think? We don't know any of these people involved. I can personalize situations, which would be very wrong.'" Stewart told Variety. "The experience of making the movie was so outside of that, it was fruitful for the two of us to go on with it."
Over the years, many others who had appeared in Allen's films have defended either the director or their career decisions.
"I have nothing to say about that," Diane Keaton, who appeared in several of Allen's early movies, told the Guardian in 2014 when asked about the allegations. "Except: I believe my friend."
Scarlett Johansson, who starred in Allen's 2005 film "Match Point," also said there's no way to know what really happened.
"It's not like this is somebody that's been prosecuted and found guilty of something, and you can then go, 'I don't support this lifestyle or whatever.' I mean, it's all guesswork," she told the Guardian.
Not everyone in Hollywood is indifferent to Allen, but any criticism from actors has come mostly from those who haven't appeared in his movies.
On a 2015 episode of the podcast "WTF with Marc Maron," actress Lena Dunham said she was "decidedly pro-Dylan Farrow and decidedly disgusted with Woody Allen's behavior."
And comedian Sarah Silverman tweeted in 2016 that she believed the accounts of Dylan and Ronan Farrow. "My comedy hero Woody Allen, and his untouchable PR machine and our not wanting it to be true. But it is," she wrote, including a link to Ronan Farrow's piece.
Allen himself simply dismissed the accusations and at last year's Cannes Film Festival said he no longer considers them.
__._,_.___
Posted by: kingeil656@aol.com
http://www.providencejournal.com/news/20170906/man-to-serve-nine-years-for-molesting-girl-he-smuggled-into-us
Man to serve 9 years for molesting girl
Crime came to light during custody dispute over daughter they share
Katie Mulvaney Journal Staff Writer – Sept. 7, 2017: A4
Edilsar Alvarado in court Wednesday as he is sentenced for molesting a teen he had smuggled out of Guatemala. At left is his lawyer, John E. MacDonald, and at right is an interpreter. [THE PROVIDENCE JOURNAL / SANDOR BODO]
PROVIDENCE — A Superior Court judge on Wednesday sentenced a Providence man to serve nine years in prison for molesting a 13-year-old girl he smuggled into the country from Guatemala.
Judge Netti C. Vogel gave Edilsar Alvarado, who is now 40, a total of 18 years, with nine to serve, on two counts of first-degree child molestation for willfully violating United States laws by engaging in a sexual relationship with the child.
"There's no question he knew it was illegal," Vogel said, adding, "Make no mistake about it. This defendant sits here as a child molester."
The molestation came to light during a bitter custody dispute over a 7-year-old daughter they share. Alvarado impregnated the child when she was 14.
The unidentified female told the state police that she met Alvarado at age 11 in Guatemala while Alvarado was visiting his family. The Journal does not name juveniles nor victims of sex crimes.
In 2008, Alvarado arranged and paid for her to be smuggled into the United States via Mexico. That journey took about a month, with the then-13-year-old girl traveling on foot at night with the help of a "coyote," or smuggler who brings people over the border for a fee, prosecutors said.
Special Assistant Attorney General Ania Zielinski implored Vogel to sentence Alvarado severely to deter others from committing similar crimes. She asked for 30 years behind bars.
"It was cunning and manipulative," Zielinski said. She told of Alvarado testing the teen out to make sure she could cook and clean before arranging to smuggle her into the country.
He then enrolled her in school and represented himself as her cousin. He didn't put his name on the baby's birth certificate.
"He was a 30-something-year-old raping a 13-year-old," Zielinski said.
Alvarado's lawyer, John E. MacDonald, sought leniency. "How it started was illegal," he said. "How it continued" is another matter.
Alvarado and the teen lived together as a couple for five years and raised their child together, he said.
Alvarado will be required to register as a sex offender upon his release.
"There's no question he knew it was illegal. Make no mistake about it. This defendant sits here as a child molester."
— Judge Netti C. Vogel
__._,_.___
Posted by: kingeil656@aol.com
http://www.livingstondaily.com/story/news/local/community/livingston-county/2017/09/04/parent-alienation-bill/589157001/
Taken from mom, teen flees dad and waits for 18th birthday
Lisa Roose-Church, Livingston DailyPublished 7:00 a.m. ET Sept. 4, 2017
(Photo: Lisa Roose-Church/Livingston Daily)
634CONNECTTWEET 11LINKEDIN 62COMMENTEMAILMORE
Hannah Mills was 15 when two strangers woke her in a hotel room. One waved handcuffs in her face while taunting her: "We're not afraid to use them on children."
The two strangers, who had taken Hannah from a Shiawassee County courtroom to the motel, then drove her to the Detroit airport where they held a towel over her head and escorted her to an airplane.
Hours later, she landed in California where she joined her father and younger brother at a reunification program – called Family Bridges – designed to repair Hannah's relationship with a father she says she hated, but who was given sole custody of her after a bitter custody battle with her mother.
"They showed us dumb videos that said your mom is wrong and dad is right," Hannah said. "They threatened to send me to a housing unit in Utah until I was 18. I was only 15. I had to say, 'I love you, dad' and participate. … They said if I did, I could see my mom."
Hannah's father, Kurt Mills, of Owosso, sees it differently. He believes the reunification program was a necessity to address "the parental alienation" tactics his ex-wife, Candy Mezey, used to poison Hannah's attitude and feelings toward him.
Parental alienation describes a situation where a child chooses not to have a relationship with one parent because of the influence of the other parent.
Kurt Mills said the program helped his relationship with his now-17-year-old daughter. He admits that he hasn't seen Hannah in months, because she left his home when she turned 17 and hasn't told him where she is living.
"Without there being a standard, it really doesn't depend on who is the best parent. It depends on what judge you have and what county you're in."
Linda Wright, chairperson of the Michigan chapter of National Parents Organization
"Candy always tells the kids bad things about me and my family," he said, adding that comments included how his family doesn't love the children. "The first couple years, my ex-wife denied (visitation).
"After enough brainwashing, the kids said they didn't want to go with me. … After a while, my kids were referring to me as 'sperm donor,' 'deadbeat dad,' (and) 'loser,'" Kurt Mills added. "The judge labeled (ours) the worst case in the courthouse."
Shared parenting
Michigan still follows the Child Custody Act of 1970, which puts the power of which parent receives custody in the hands of the court. The decision is determined based on what is known as "best interest" factors for the child, including financial resources and education.
But, addressing child custody in Michigan has become a hot topic button as lawmakers consider House Bill 4691, the Michigan Shared Parenting Act, which passed the House Judiciary Committee in June and is headed for the House floor in the fall.
The proposed bill establishes a presumption of shared parenting – both legal and physical – that means neither parent would have more than 200 days per year, or about 54%, with the child. If passed, HB 4691 would not make custody an automatic right as exceptions in cases of domestic violence, child abuse or unfitness would still apply, and those custody decisions would revert to the 1970 law.
Advocates of the bill say it would fix an ineffective family court system across Michigan that pits parents against one another. Opponents argue it assumes that one sort of custody is best for all families and could create more conflict that places children in the middle of their parents' fight.
In June, Judges Kathleen Feeney and Brian Kirkham of the Michigan Judges Association wrote in testimony prepared for the judicial committee that the presumption of an established custodial environment by both parents "disregards the actual facts as to which parent provides day-to-day support, maintenance and nurturing of the child and instead substitutes mere presence of a parent."
Linda Wright, chairperson of the Michigan chapter of the National Parents Organization, said it is difficult to ascertain who is the better parent based on the best interest factors when "a lot of custody cases" are decided after "10 minutes in front of a judge," who cannot get an accurate picture of the family dynamics in such a short time.
"The current law is not working," she said. "… Without there being a standard, it really doesn't depend on who is the best parent. It depends on what judge you have and what county you're in.
Story continues below photo
Kurt Mills, not pictured, took this undated photograph of his daughter, Hannah Mills, left, while dining at an Olive Garden. He said this was the "first time" he saw his daughter after "over a year" because his ex-wife blocked his efforts. (Photo: Kurt Mills)
"There is a wide discrepancy between counties on what parents may get – joint custody or equal parenting time," Wright added.
Statewide, joint custody ranged from a high of 70% in some counties to as low as 14% in others. Livingston County ranked in the middle with mothers awarded custody in 50.4% of the cases while 7.3% of fathers receive custody, according to statistics from the NPO. Joint custody is awarded in 41.7% of the cases.
In Michigan, an estimated 85% of divorce cases involving children end with one parent receiving sole custody. Of those parents awarded sole custody, an estimated 83% are women, the NPO reports.
"That is not enough time to establish the bonds and maintain the parent role for children," Wright said.
Children's interest
Candy and Kurt Mills married June 28, 2003.
According to court documents, the couple had an apparently tumultuous relationship that led to multiple filings seeking a divorce. The couple reunited several times, until December 2009, when their final judgment of divorce entered.
At the time, Candy Mills had custody of the couple's two children while Kurt was given parental visitation rights on alternate weekends from 6 p.m. Friday to 6 p.m. Sunday and one overnight each Wednesday. The couple alternated major holidays with Kurt Mills having the children on Father's Day and for three consecutive weeks in the summer.
However, about two months after the divorce was final, Candy Mills filed court documents alleging her former husband "has never exercised" his rights to see the children, and she asked the judge to stop the Wednesday overnight visit.
"She is doing everything possible to keep them from me," Kurt Mills told the court, according to court records. "I have always been a good, involved dad and have always taken good care of my kids."
That latter statement remains true today, Kurt said.
Hannah disagrees.
Kurt Mills, middle, and his children, Hannah Mills and Dylan Mills pose by the water in 2010. "This picture is especially emotional for me because it is the beginning of several years of extreme parental alienation (child abuse)," Kurt Mills said.. "This is before any real long term damage had been done." (Photo: Kurt Mills)
She remembers "my dad was not around a lot." She said there "was a lot of violence and hostility" and that her father was physically and verbally abusive toward her mother. She said she witnessed her father "throw" her mother off beds and "shove her into walls."
Hannah remembers her father would leave during the arguments, sometimes to stay at another house he owned or to travel for work. She also remembers her father telling her "you're a mistake" and that she "should never have been born."
"The hostility was so high," she said.
Court battle
Court records show both parents hurled accusations at the other.
Candy Mills accused her ex-husband of driving without a license with their son in the vehicle and of excessive alcohol consumption in front of the children. She also alleged Kurt Mills's family members taught the children how to roll cigarettes, showed porn to the children and offered the children alcoholic Jello shots at a family gathering.
Kurt said a family member did roll cigarettes in the children's presence but did not teach them. He also acknowledges there were Jello shots at a party but said none were offered to the children, and he admits "driving drunk once" when he went to Candy Mills's home at her request.
Kurt Mills said ex-wife continually made false allegations to Child Protective Services, which could "not substantiate" Candy's claims.
Hannah said she complained her father denied her food as punishment, but CPS gave her father a warning they would visit, which prompted him to stock the house with food. She said CPS told her that, since "he didn't use a stick or weapons," his treatment of her "wasn't child abuse."
"Obviously, you're not going to leave your house bad if you know they're coming," she said.
CPS does not comment on investigations.
Court records show that Kurt's son threatened to "break everything (Kurt) owns" if he was forced to visit his father, and Hannah told her father, "I hate you."
"I call it kidnapping. Two people took off with my child; they were strangers.""
Candy Mezey, parent
Hannah, then a freshman in high school, threatened suicide and began cutting herself.
As the custody dispute, which centered on the children's unwillingness to visit their father, raged on, the judge and CPS appeared to get frustrated.
CPS, tasked with investigating allegations of child abuse and neglect, asked the judge to force Candy Mills to give her ex-husband his parenting time, and they asked that Candy Mills receive a 20-hour community service sentence.
Kurt Mills said it was CPS who suggested "parent alienation" was at play. He said that clicked, explaining the children's disrespect and hostility, and his ex-wife's denial of his parenting time.
"I simply wanted to be a consistent part of my kids' life," Kurt said.
In August 2015, Judge Matthew Stewart had apparently had enough and awarded Kurt physical and legal custody of both children.
Family Bridges
Hannah said she and her younger brother were told they were going to court on Aug. 10, 2015, to tell the judge their opinion about where they should live.
Instead, Hannah was ordered to go with "these people," two strangers Hannah now refers to as "psychos." They told her she could no longer have contact with her mother, patted her down and escorted her to a hotel.
Candy Mills had been ordered by the judge to immediately leave the courthouse and to stay 5 miles away until close of business that day. She learned her children were in California when a pharmacist called to discuss refilling a prescription for Hannah.
"I call it kidnapping," Candy Mills said. "Two people took off with my child. They were strangers."
In California, Hannah said she was forced to participate in the Family Bridges program operated by Randy Rand, who has since had his license as a psychologist revoked because of misconduct in Florida and California.
Programs like Family Bridges, which bills itself as a multi-day educational program, have sprung up in the past decade to address parental alienation.
Kurt Mills, pictured in this undated photograph with his daughter Hannah Mills, said supports House Bill 4691, which would establish a presumption of shared parenting in divorce cases with children. (Photo: Kurt Mills)
Opponents argue the programs, which can cost upwards of $40,000, are shams that provide a way for lawyers, psychologists and social workers to profit from parents in a bitter custody battle. Proponents say parental alienation is psychologically damaging and reunification programs like Family Bridges are the best way to reunite an estranged parent and children.
Kurt Mills said he felt he had no choice.
"I had concerns for a year because of what was happening to my kids was absolutely horrific," he said. "This was the only hope there was. … I was trying to open their minds up and not be tunnel vision by just what their mom said."
Hannah said her father had pre-arranged her "escort" as he had purchased her airline ticket before the conclusion of a custody hearing. Kurt said it was necessary due to Hannah's hostility toward him.
He believes the program helped. Hannah disagrees.
Candy Mills's attorney, William Mollison, filed a motion in January 2016 seeking to return custody of Hannah and her younger brother their mother. The judge denied the request.
Changing the law
Kurt believes Michigan's Legislature needs to seriously consider HB 4691.
"The laws have to change in the state of Michigan," he said. "I would think when children are being damaged so severely someone should stand up and do something about it. … I think both parents need to put their hate and anger aside and think about the kids."
Research shows that shared parenting is best for children. NPO reports that children without shared parenting are two times more likely to drop out of high school and four times more likely to have emotional or behavioral problems.
"That is the promise of this bill," Wright said. "It's to allow the children to keep both parents and both extended families. There's a trickle-down effect to this that when one parent is eliminated … (children) also lose that whole other side of their village – the grandparents, aunts, uncles and cousins."
Hannah left her father's home at 17. She arranged with a family she met at church to live with them and attend Brighton High School.
She said she's been advised that, as long as she emails her father at least once a month to let him know that she is OK, he cannot report her missing or as a runaway. She has denied his requests to meet for dinner at a restaurant, and she's revoked permission for school officials to give her father information.
"Not once has he asked me to come back," Hannah noted.
"I was so depressed for so long, obviously. I was cutting myself and attempting suicide, but at this point, I see the light at the end of the tunnel."
Hannah Mills, 17
She visits her mother, but only on her mother's court-ordered weekends because she fears, if she detours from that schedule, her mother could be accused of violating court orders.
"She went to jail for a night because we refused to visit our dad," Hannah said. "She was threatened with 30 days. I don't want to be the one who puts my mom in jail."
Hannah said is waiting for the day she turns 18 so she can have her mother back in her life 100% of the time.
She works at a local Subway store to support herself and is planning a mission trip to Africa with her church. She entered her senior year of high school and has found a renewed interest in dance, which she lost when "I was taken away from my mom."
"I'm glad he's out of my life," Hannah said about her father.
"I was so depressed for so long, obviously. I was cutting myself and attempting suicide, but at this point, I see the light at the end of the tunnel," she said. "I remember when I was 13 and counting the days to 18. … I can make something good out of all of this. I want to save other children."
Contact Livingston Daily justice reporter Lisa Roose-Church at 517-552-2846 or lrchurch@gannett.com. Follow her on Twitter @LisaRooseChurch.
__._,_.___
Posted by: kingeil656@aol.com
https://www.washingtonpost.com/opinions/dcs-report-on-child-fatalities-shows-progress–and-more-to-be-done/2017/08/27/02e5b06e-841d-11e7-b359-15a3617c767b_story.html?utm_term=.d6c4406c4870
D.C.'s report on child fatalities shows progress — and more to be done
Tyshaun McPhatter, 8, runs across the balance beam during recess at Eagle Academy Public Charter School on March 29 in Washington, D.C. Andrew McPhatter, Tyshaun's father, died on March 5 after being shot close to his house. (Ricky Carioti/The Washington Post)
By Editorial Board August 27
THERE IS much to celebrate in the D.C. auditor's recent report on child fatalities. The District, for years ranked among the worst major U.S. cities for child mortality, saw significant improvement in its child fatality rates between 2008 and 2015. The number of child fatalities per year dropped by 32 percent, from 182 deaths to 124. This was largely fueled by a 53 percent decline in the deaths of 15- to 19-year olds, though infant mortality rates also improved substantially. Given the city's long and troubled history with child safety, these figures are a heartening sign of progress.
But the report also shows that there is a lot more to be done. In 2015, the most recent year for which data exists, the child fatality rate in the District was 69 percent higher than the national average. The number of child fatalities actually rose between 2013 and 2015, bucking the longer-term trend. Moreover, the report highlights the sharp disparities that exist between communities: African American children and children in Wards 5, 7 and 8 are particularly at risk, while young African American men are disproportionately affected by gun violence and homicide. These gaps warrant a more intense response.
The Child Fatality Review Committee (CFRC) is tasked with reviewing every child death and offering recommendations to agencies. Yet, due to budget and staff cuts, it was only able to analyze 35 child fatality cases in its most recent annual report, compared to 122 in 2010. This impedes its ability to find trends and suggest policy solutions. More troubling are claims that the recommendations the committee was able to make were brushed aside by other agencies. If true, this reveals at best a lack of understanding about the CFRC's responsibilities, and at worst a culture of complacency among officials charged with promoting public welfare.
Opinions newsletter
Thought-provoking opinions and commentary, in your inbox daily.
Sign up
There are several interventions that could help the District lower its child fatality rate further. It should consider expanding its home-visiting programs, which provide education, resources and regular check-ins to at-risk families. These programs have been shown to improve outcomes for vulnerable children, but as of 2015 they only had the capacity to serve 1,321 families in the District. The city should also review its child welfare and juvenile justice systems to ensure that at-risk children are identified early and supported throughout their school-age years.
The District has come a long way since 2008. But to see further improvements in child safety, agencies will need to collaborate more closely with each other and the CFRC. With 124 child deaths in 2015 — many of which could have been prevented — the fact that some agency officials reportedly responded to CFRC recommendations by saying, "thanks, but no thanks," is simply not good enough.
Read more here:
Karl A. Racine: Three ways we can help the D.C. children who live in fear
Colbert I. King: Ending hell on earth for D.C.'s children
The Post's View: The nation's capital, where children live in fear
Darren Woodruff and Marco Clark: Help get our kids home safe
__._,_.___
Posted by: kingeil656@aol.com
Caution – this is a very graphic account of child torture.
https://www.washingtonpost.com/news/morning-mix/wp/2017/09/01/boy-7-was-tortured-to-death-and-fed-to-pigs-state-agencies-failed-him-says-lawsuit/?tid=pm_local_pop&utm_term=.79c419cdc8b6
Boy, 7, was tortured to death and fed to pigs. State agencies failed him, says lawsuit.
By Samantha Schmidt September 1 at 6:47 AM
Play Video 1:29
Boy, 7, was tortured to death and fed to pigs
The family of Adrian Jones, 7, filed a wrongful-death lawsuit after Jones suffered abuse at the hands of his father and stepmother. (KSHB)
Adrian Jones's short, tortured life was spent isolated from outsiders, confined in filthy, mice-infested houses where he was "home-schooled" by the parents who ultimately killed him, according to court documents.
But the abuse he suffered at the hands of his father and stepmother were meticulously documented, through dozens of surveillance cameras. As his family moved from place to place across Kansas and Missouri, his stepmother captured photos of the horrors, images stored online and later recovered by authorities.
His was a brief life of great suffering, as described by police and prosecutors. The story has been extensively reported by the Kansas City Star and other local media, including KSHB.
In several instances, Adrian was shown strapped to a table and blindfolded, or standing in neck-deep water in the family's dirty swimming pool overnight. In other photographs, his mouth looks bloody and bruised, his teeth rotting, his hands swollen from being restrained, the Kansas City Star reported. In another picture, Adrian appears to be tied up with a plate of food in front of him, a bar of soap in his mouth.
Adrian Jones (via KSHB 41)
Alongside one of the images, reportedly captured from a surveillance camera by the stepmother, there appeared two words: the boy.
During his final days in fall 2015, the young boy was trapped in a white-tiled shower stall and left to die, according to affidavits cited by the Associated Press. Prosecutors later said Adrian essentially starved to death. His body was fed to pigs, authorities said. The young boy's remains were found in a livestock pen on the family's property on Nov. 20, 2015.
His father, Michael Jones, told authorities he purchased the swine after keeping the body inside the home for nearly two weeks, the AP reported. A child told investigators he heard Adrian screaming "I'm going to die" through a vent and his stepmother, Heather Jones, telling him to "suck it up."
Michael and Heather Jones both pleaded guilty last year to first-degree murder and were sentenced to life in prison.
Investigators referred to the child abuse case as one of the "worst things" they had ever seen. His disturbing case prompted a state lawmaker to introduce legislation that would penalize adults who fail to report child abuse at home. In the Kansas City area, Adrian became known, hideously, as "the boy who was fed to pigs."
But with his killers behind bars, Adrian's family has been left wondering — could the state have done more to prevent the boy's death?
Records in both Missouri and Kansas reveal a "seemingly endless series of reports and hotline calls" that informed social service and child welfare agencies of the abuse Adrian suffered.
So alleged a wrongful-death lawsuit filed in both states this week by Adrian's biological mother, maternal grandmother, and oldest sister. It contends that child service agencies failed to keep Adrian out of harm's way.
"Despite all the warning signs, the hotline calls, and the evidence of the child's mistreatment, they effectively allowed his father and stepmother to continue to abuse, torture, and ultimately murder the little boy, while they stood idly by, writing it all down," the family's lawyer claimed in the lawsuit.
The lawsuit alleges that the state's intervention was "limited" to instructing Adrian's father and stepmother to sign a piece of paper agreeing to stop abusing the boy — "the legal equivalent of a 'pinky swear.'"
"As it turned out, that signed paper might as well have been A.J.'s death warrant," the family's lawyer, Michaela Shelton, wrote. The lawsuit asks for $25,000 in damages.
Representatives from the Kansas Department for Children and Families declined to comment to the Kansas City Star. But a spokeswoman previously released a statement about the case, saying that the agency followed the family as Michael and Heather Jones "worked constantly to evade our intervention."
"This family moved frequently between Kansas and Missouri, which greatly disrupted continuity of services and evaluation," the spokeswoman said in a statement to KSHB.Officials in both states remained in regular contact, shared information and continued to talk to the family, the spokeswoman said, adding that child welfare workers thoroughly investigated each reported incident of alleged abuse and neglect.
"It is very difficult to assist families who are constantly transient, especially those who move across state lines and thereby deprive the State of any jurisdiction," the statement read.
Michael Jones, Heather Jones (Wyandotte County Detention Center via AP)
For Adrian's first two years of life, he lived with his biological mother and siblings in Lawrence, Kan. After the toddler was found at home unsupervised, he was removed from his mother's home and placed in the custody of his father.
But within three months of Adrian moving in with his father, Kansas child welfare workers became aware of problems in the home. Hotline calls began pouring in with troubling information: his father had guns all over the house, his stepmother was observed to be high on drugs, according to the lawsuit.
Adrian's siblings were reported to have suffered significant weight loss and a number of physical injuries, the lawsuit claims. Other calls reported evidence that Adrian was being beaten and choked by his father and stepmother. One hotline caller said Adrian had been spanked to the point where his buttocks were bleeding.
Adrian eventually underwent treatment for disruptive behavior and "parent-child relationship problem," the lawsuit states. His father and stepmother reported that Adrian frequently wet the bed, stole and hoarded food, picked at sores and lit fires — characteristics that the lawsuit says are common in young victims of child abuse.
The family temporarily moved to Missouri, where hotline calls continued — one caller reporting that Adrian's stepmother would beat "the living daylights out of the kids for no reason" and would sell "meth" out of the home, the lawsuit stated.
Records show that Adrian himself opened up about the abuse to child welfare workers. In a July 2013 interview with a Missouri Children's Division worker and a police officer, Adrian — then age 5 — said his father would kick him so violently in the back of his head that a "little bone come out," the Kansas City Star reported.
"My daddy keeps hitting me in the head and punches me in the stomach and my mom keeps pulling on my ears and it really hurts," Adrian said. "Mommy and Daddy lock me in my room by myself. Mommy and Daddy can't feed me."
On another occasion, Adrian told a case worker that he was forced to stand in the corner and do jumping jacks and push-ups all day.
For a period of several months in 2014, Adrian was placed in a residential treatment center in Grandview, Mo., having been diagnosed with post-traumatic stress disorder. He was discharged on Sept. 4, 2014, on the condition that his father and stepmother follow an "aftercare plan," including enrollment in school and therapy. The center did not follow up with Adrian after he was discharged, the lawsuit alleges.
A month later, Adrian's stepmother emailed the boy's therapist at the treatment center, saying Adrian was "getting to be too much all over again."
Leading up to the boy's death, his stepmother, Heather Jones, often posted angry rants about Adrian on a private Facebook page, and alluded to wanting to kill him, according to an affidavit obtained by the Kansas City Star. On Christmas Day 2014, the stepmother made a reference to wanting to simulate an episode of "The Walking Dead" in which a character shoots a child in the back of the head.
Three days later, Heather Jones posted that she "might be the next (redacted) and have to feed some pigs a body."
Just over a year after Adrian was discharged from the residential treatment center, he died.
At Adrian's father's sentencing hearing, a detective nearly broke down in tears during his remarks, the Kansas City Star recounted. He said the torture Adrian went through was unlike anything he had seen in more than two decades in law enforcement.
The detective, Stuart Littlefield, recalled how Adrian was shocked with a stun gun by his stepmother. Littlefield paused his words for 20 seconds — demonstrating how long the shocks would sometimes last.
__._,_.___
Posted by: kingeil656@aol.com
Wednesday, Aug 30 2017 • 12 p.m. (ET)
How Do We Stop Sexual Abuse At Local Schools?
Families at Cloverly Elementary School in Silver Spring, Md. are reeling from the conviction of a teacher who sexually abused four students over 15 years. The news follows similar reports of child sexual abuse at other local public schools in Prince George's County, Md. and Falls Church, Va. The cases are raising questions about current measures used to prevent abuse within schools and properly respond to suspicious behavior. While the cases have led to substantive policy changes, some professionals say the new preventative measures go too far in punishing teachers for unproven allegations of inappropriate behavior. Kojo explores how local school systems are working to stop sexual abuse within their halls.
WAMU Education coverage is supported in part by American Graduate: Let's Make It Happen, a public media initiative made possible by the Corporation for Public Broadcasting.
Guests
Kate McGee Education reporter, WAMU; @McGeeReports
Jennifer Alvaro Clinical Social Worker; Certified Sex Offender Treatment Provider; Montgomery County Public Schools Parent; @jennifermalvaro
Giselle Pelaez Executive Director, The Center For Alexandria's Children; @AlexandriasKids
Donna Hollingshead Associate Superintendent of School Administration, Montgomery County Public Schools; @MCPS
__._,_.___
Posted by: kingeil656@aol.com
CALLING ALL VOLUNTEERS
Help us make a difference in our community.
The Institute on Violence, Abuse and Trauma is looking for volunteers to help in our office, and/or at our upcoming summit in San Diego. Anyone that is able to volunteer for 20 hours, will receive registration to our summit for $25 (normally $490). For more information contact Angela Schwab at angelas@ivatcenters.org or (858)527-1860 ext. 4310

Paid Opportunities

IVAT is currently looking to fill an opening for a Summit Assistants. Please visit to learn more about these and other opportunities at IVAT. Learn more here.

Office Volunteers

We are looking for individuals to assist with marketing, summit/event planning, bookstore, graphic design, outreach…

Summit Volunteers

Our San Diego summit will be September 24-27, 2017 at the Hyatt Regency in La Jolla. We need help with room monitoring, registration, bookstore, continuing education, set-up, take-down…
| | | |
| --- | --- | --- |
| | Institute on Violence, Abuse and Trauma, 10065 Old Grove Road, Ste. 101, San Diego, CA 92131 | |
__._,_.___
Posted by: kingeil656@aol.com
I finally finished my documentary!
I started this project in 2013 and have been working on it ever since. It's about my early traumas which include victimization in child pornography, incest, ritualistic abuse, and human trafficking. I didn't remember this abuse until I was 37 years old. I have five relatives with similar memories. There are those who dispute my recall of childhood torture. I went across the country interviewing people who consider themselves experts on memory in a quest to come to terms with the memories I recovered as an adult.
Dvds/Downloads are now available. Please go to Kickstarter link below to purchase them and/or to contribute so survivors can have a free copy.
Am I Crazy? My journey to determine if my memories are true
| | | |
| --- | --- | --- |
| | Am I Crazy? My journey to determine if my memories are true | |
I only need $3000 more to complete this $34,000 project. The $3000 pays for music, color correction, and sound mixing by professionals who discounted their fees because of the importance of the project.
Please forward this email to your friends who care about kids and let them know free downloads and tickets are available to survivors who can't afford to buy them.
I know you want to make the world a safer place for children and a healing place for adult survivors.
Blessings,
Mary Knight
__._,_.___
Posted by: kingeil656@aol.com
https://www.washingtonpost.com/news/true-crime/wp/2017/08/25/an-adopted-6-year-old-was-locked-in-a-basement-and-forced-to-eat-carrots-police-say/?hpid=hp_hp-more-top-stories-2_sixyearold948pm%3Ahomepage%2Fstory&utm_term=.160d9e6863e2
An adopted 6-year-old was locked in a basement and forced to eat carrots, police say
By Lindsey Bever August 25 at 4:53 PM
Brett (left) and Clarissa Tobiasson. (Utah County Sheriff's Office)
When the Tobiassons believed their 6-year-old adopted son needed discipline, authorities said, they would put him in a small room in the basement, often in the pitch dark, with only a mattress and blanket.
The child, who was 5 at the time, would be locked inside in the evenings and not let out until sunrise.
If he had to go to the bathroom, he would put the waste in a hole in the wall so they wouldn't find out.
His diet, authorities said, consisted mainly of carrots, which he was forced to eat before each meal.
"If he did not finish them within a certain time limit he would not be allowed to eat the rest of the meal," Utah County Sheriff's Office said earlier this month in a statement. "In another instance he was disciplined for eating samples at a local store when he knew he was supposed to eat carrots before eating anything else."
NBC affiliate KSL reported that authorities said the young child had an "orangey" tint to his skin.
Following a months-long investigation by the Utah Division of Child and Family Services, Brett Parker Tobiasson, 31, and his wife, Clarissa Anne Tobiasson, 27, were arrested and charged earlier this month with felony child abuse.
It's unclear how the case came to the state's attention. A spokeswoman for the Utah Division of Child and Family Services would not comment on the case.
Both have since been released from custody, according to booking records. They are set to appear in court next month — Brett Tobiasson on Sept. 14 and Clarissa Tobiasson on Sept. 28, according to court records.
An attorney for the couple could not immediately be reached for comment by The Washington Post.
[Falsely accused of satanic horrors, a couple spent 21 years in prison. Now they're owed millions.]
Authorities said the Tobiassons, who have an infant daughter of their own, had adopted the 6-year-old boy and his 2-year-old brother.
As punishment, the parents had allegedly started locking the older boy in the basement in their home in Eagle Mountain, about 40 miles from Salt Lake City, according to a criminal complaint filed earlier this month in the Fourth Judicial District Court in Utah County.
When he started sneaking out for food, prosecutors said, the couple placed the lock on the outside of the door and trapped him inside.
3
"He would often kick the door, and eventually broke a hole in the door," according to the complaint. Then the couple allegedly "took the light bulb out of the room, and because the room has no windows, the child was required to sit in total darkness."
Local Headlines newsletter
Daily headlines about the Washington region.
Sign up
Eventually, prosecutors said, the child was spending several nights at a time locked in the basement.
A search warrant obtained by KSL stated:
The child was required to eat a bowl or baggy of carrots and would not be given anything else to eat or drink until the carrots were gone. If the carrots were not eaten they would be saved for the next meal and then the next meal and sometimes the next day. One night the family had ordered pizza and the child was only allowed to have carrots, and then told once all the carrots were gone he could have pizza. Later the child was given a short time to finish the carrots and was then told he did not eat them in time therefore he could not have pizza. He was told by his father he would give him pizza in the morning, however while being locked in the room he had an accident in his pants and was told because of the accident he could no longer have the pizza.
Authorities said the child has been placed with his grandmother, and his 2-year-old brother and the couple's infant are in state custody.
Read more:
Disturbing video shows high school cheerleaders screaming as they're forced to do splits
She suffocated a 10-year-old in a sweltering box. A jury says she should die, too.
64
Comments
Lindsey Bever is a general assignment reporter for The Washington Post.
__._,_.___
Posted by: kingeil656@aol.com
http://5newsonline.com/2017/08/24/fort-smith-woman-gets-60-years-for-sexually-abusing-infants/amp/
Fort Smith Woman Gets 60 Years For Sexually Abusing Infants
5NEWS Web Staff
21 hours ago
FORT SMITH (KFSM) — A Fort Smith woman was sentenced Tuesday (Aug. 23) to 60 years in federal prison for recording herself sexually abusing two infants, according to the U.S. attorney's office.
Amelia Spiotto pleaded guilty in February to two counts of producing child pornography. Her sentence doesn't include the possibility of parole and will be followed by a lifetime of of supervised released.
"Sexual predators who prey on the most vulnerable in our society are especially heinous," said Raymond R. Parmer, Jr., special agent in charge of the New Orleans field office for Homeland Security Investigations. "HSI will continue to diligently work with our law enforcement partners to ensure the perpetrators those horrific crimes are brought to justice."
Amelia Spiotto and her nephew, James Spiotto, recorded themselves abusing a 3-month-old boy and an 11-month-old female, the latter of which Amelia Spiotto had arranged to babysit.
James Spiotto, 29, was sentenced last month to 60 years in federal prison after pleading guilty in May 2016 to conspiring to produce child pornography and production of child pornography, according to the U.S. attorney's office.
In February 2016, federal agents investigating sex trafficking in Fort Smith served a search warrant at James Spiotto's residence. Agents discovered several videos of James and Amelia Spiotto abusing the infants on a computer hard drive that had been thrown from a second-story window.
The River Valley Internet Crimes Against Children Taskforce, Project Safe Childhood and the Department of Homeland Security assisted with the investigation.
__._,_.___
Posted by: kingeil656@aol.com
http://www.huffingtonpost.com/entry/brothers-child-porn-seattle_us_598c7a22e4b0d793738d2a9d?ncid=inblnkushpmg00000009
160
A rundown house in Seattle bore witness to three reclusive brothers' decades of unspeakable atrocities against children, according to authorities in Washington state.
Edwin Emery, 78, Thomas Emery, 79, and Charles Emery, 82, were arrested last week after police discovered their home in the Green Lake neighborhood "littered from floor to ceiling" with child pornography, authorities said. Police said they also found videos, children's clothing and "manifestos detailing child rape and homicide."
The men were "nonchalant and relatively unconcerned about the serious nature of the allegations," according to nearly 50 pages of court documents the King County Prosecutor's Office provided HuffPost.
"It's very clear that these three individuals had an obsession with young female children for most, if not all, of their lives," Seattle police Capt. Mike Edwards said at a news conference on Monday.
The brothers were charged with two counts each of possession of depiction of a minor engaged in sexually explicit conduct. They were jailed in King County Correctional Facility in lieu of $500,000 bond.
Investigators said the brothers went beyond sick fantasies. They abused at least two children, Edwards said, and cops are "currently investigating them for child sexual abuse cases that stem back over decades."
An undated photo of 82-year-old Charles Emery
While each of the brothers "has a sexual interest in minor children," it was the oldest, Charles, who maintained an "extensive collection" of materials related to the sexual assault and murder of 22 children, police said. The younger brothers told detectives those items were part of Charles' "hobby," according to the court documents.
Police searched the property with cadaver dogs, but found no human remains. They said they did make other disturbing discoveries, including:
A pink child's hat partially buried next to a burned handwritten letter hidden in a dirt crawl space.
Magazine clippings describing missing and murdered young girls.
Handwritten notes detailing the kidnap, torture, rape and murder of young girls.
Handwritten notes detailing ritualistic and satanic sacrifices of girls.
Dozens of pairs of children's shoes and underwear.
Used condoms and several rolls of microfilm.
Additional properties – including one that belonged to a deceased sibling – are being searched for "the presence of child exploitation materials and evidence of kidnapping, abuse, and child homicide," the prosecutor's office said.
Thomas and Edwin Emery denied knowledge of child homicides, but told detectives it was "possible" there had been killings "if everything the officers was saying was true," according to court documents.
The brothers, who have no known criminal history, are childless and unmarried. Police said they have lived together since 1962.
"It is sickening, it's really sickening," neighbor Julie Vandenberg told Seattle's KIRO-TV. "Something happened to little children here ― it sounds like little girls, and that's horrific."
The brothers Green Lake home.
Charles Emery, who has been diagnosed with dementia, had recently been moved to a senior residential home, touching off the investigation. A relative sorting his possessions contacted police on Aug. 9, after finding boxes stuffed with child pornography and other disturbing items, according to the investigative documents.
Charles Emery worked as a janitor at Seattle Children's Hospital from the 1970s to 1990s, a relative told investigators.
"Given the considerable length of time that has passed since Charles Emery allegedly worked here, we have not yet been able to confirm his relationship with Seattle Children's through our records," the hospital's public relations manager, Alyse Bernal, told Seattle's KOMO-TV. "We are in communication with the King County prosecutor on the investigation."
Edwin Emery was investigated by police in January 2013, after taking his computer for repair. An employee found photos of nude children.
Investigators searching through items removed from the residence
Forensic examination of the computer showed "approximately 20 images depicting child erotica, nudist colony activity, and several lascivious display images," police said.
Edwin Emery told police at the time he was attracted to "sub-teenage" girls, and admitted sexually abusing a young child when he was in his mid-20s, police said. He told investigators his brothers also would look at child pornography.
The 2013 investigation concluded with no charges.
Tips? Feedback? Send David Lohr an email or follow him on Twitter.
Edwin, Thomas, and Charles Emery Court Documents by David Lohr on Scribd
__._,_.___
Posted by: kingeil656@aol.com
http://www.huffingtonpost.com/entry/aly-raisman-called-out-usa-gymnastics-for-how-it-handled-larry-nassar-accusations_us_599ade17e4b0e8cc855ed0a6?ncid=inblnkushpmg00000009
X
330
Six-time Olympic medal winning gymnast Aly Raisman has strong words for USA Gymnastics after the organization failed to prevent Larry Nassar from sexually abusing dozens of young girls.
Nassar has been accused of sexually abusing more than 100 top tier athletes ― most of whom are gymnasts ― while he was treating them as USA Gymnastics' team doctor and throughout his career as a gymnastics physician. The first allegation came out in September 2016 and Nassar was subsequently fired from USA Gymnastics and his faculty position at Michigan State University. He plead guilty in July to three federal countsrelating to child pornography and is currently in jail awaiting trial on multiple other lawsuits.
The allegations follow a similar narrative: Nassar reportedly gained a young athlete and her family's trust and then continually abused her by fondling and penetrating her with his fingers ― all under the guise of medical care. Many of these athletes ― some as young as 12 years old ― were treated by Nassar for years.
In a recent conversation with The Guardian, Raisman condemned USA Gymnastics for the organization's negligence and called Nassar a "monster."
"I feel like there's a lot of articles about it, but nobody has said, 'This is horrible, this is what we're doing to change,'" she told The Guardian.
JEFF KOWALSKY VIA GETTY IMAGES
Larry Nassar (C) in court with defense attorneys Shannon Smith (L) and Matt Newberg (R) where Judge Donald Allen Jr. bound him over on June 23, 2017 in Mason, Michigan to stand trial on 12 counts of first-degree criminal sexual conduct.
Raisman, who worked with Nassar in the past, pointed out just how terrifying it was to realize there was an alleged serial predator in the tight knit gymnastics community.
"What people don't realize is that this doctor was a doctor for 29 years. Whether or not he did it to a gymnast, they still knew him. Even if he didn't do it to you, it's still the trauma and the anxiety of wondering what could have happened. I think that needs to be addressed," she said. "These girls, they should be comfortable going to USA Gymnastics and saying 'I need help, I want therapy. I need this.'"
She added that USA Gymnastics needs to do much better.
"Everyone is important," Raisman said. "It doesn't matter if you're the Olympic champion or you're an 8-year-old that goes to gymnastics in Ohio, or wherever you are in the U.S. Every single kid is important and I want USA Gymnastics to do a better job with that."
USA Gymnastics responded to Raisman's criticisms in a statement sent to HuffPost:
Aly is one of our most-decorated athletes and has served as an athlete leader and the captain of two Olympic teams. We welcome her passion on this critical issue. As we have said, we are appalled by the conduct of which Larry Nassar is accused. And, we are sorry that any athlete has been harmed during her or his gymnastics career.
We've accepted the recommendations made by an expert, former federal prosecutor who carefully examined the organization's policies. In the course of her review, she spoke to athletes, coaches and other members. We also adopted a safe sport policy and hired a new director of safe sport, who is building an implementation and education plan for our members. We are taking this issue head-on, and we want to work with Aly and all interested athletes to keep athletes safe.
Head over to The Guardian to read the rest of Raisman's thoughts on Nassar. 
RELATED…
__._,_.___
Posted by: kingeil656@aol.com
http://wtop.com/montgomery-county/2017/08/montgomery-county-schools-make-an-effort-to-end-abuse/
New effort to end abuse at Montgomery County schools
By John DomenAugust 19, 2017 9:33 am
Montgomery County Public Schools announced the formation of a compliance unit that will provide oversight and monitoring of all the training required by the school system. (WTOP/Mike Murillo)
WASHINGTON — A recurrence of high profile abuse allegations involving children have one local school system trying to figure out what can be done to stop the incidents from happening again, or end the abuse faster when it does occur.
Related Stories
This week, Montgomery County Public Schools announced the formation of a compliance unit that will provide oversight and monitoring of all the training required by the school system. MCPS is also expanding who will get training and be subject to background checks.
School spokesman Derek Turner says the county is building on efforts that started two years ago.
For one, the background check process will cover more ground to "not only include a federal background check through their services, but also through child protective services," said Turner.
"And this applies to contractors who would have any interactions with students, but also any volunteers who are going to be on overnight field trips or even volunteers who are going to be on field trips that last past 7 p.m."
But even Turner acknowledges that "screening is not enough."
"Everyone who is working close with students has to get training on preventing, reporting and recognizing child abuse and neglect," said Turner. "We have to be vigilant about training our fellow colleagues and community members to recognize signs of child abuse and neglect."
"A background check won't solve all your problems. But we have a multipronged approach that we believe will help us keep our schools safe."
Like WTOP on Facebook and follow @WTOP on Twitter to engage in conversation about this article and others.
© 2017 WTOP. All Rights Reserved.
__._,_.___
Posted by: kingeil656@aol.com
http://www.huffingtonpost.com/entry/adult-gambling-addiction-tied-to-childhood-trauma_us_599754bae4b0e8cc855ddc77?utm_hp_ref=child-abuse#
X
Reuters Health – Men with gambling addictions are more likely than their peers to have endured childhood traumas like physical abuse or violence at home, and treatment needs to address this underlying stressor, researchers say.
They examined survey data on a nationally representative group of 3,025 UK men aged 18 to 64 and found that roughly 5 percent had apparent gambling problems and about 7 percent were serious addicts.
Compared with men who rarely if ever placed wagers, the men with a pathological addiction to gambling were more than twice as likely to have witnessed violence at home or to have experienced physical abuse or assault growing up. They were also more than three times as likely to have suffered a serious or life-threatening injury as kids.
As adults, the men with severe gambling addiction were more likely to experience violence at home and at work; have relationships or marriages fall apart; lose jobs; have serious money problems; become homeless and be convicted of crimes.
"Gambling has been suggested as a potential coping mechanism, often among females," said senior study author Dr. Jason Landon of Auckland University of Technology in New Zealand. "Often the view is that males gamble for enjoyment, or to win, and females gamble to escape," he said by email.
"Our study is important as it . . . shows that harmful gambling is associated with early and adult trauma – even when alcohol and drug use are controlled for – amongst a representative sample of males," Landon said by email.
For the study, psychologists examined men's survey responses about a variety of factors that can influence whether they develop a tendency to gamble.
Roughly one in four men who were compulsive gamblers, meaning addicts who placed bets regardless of their mood or whether they were winning or losing, witnessed violence as kids, as did 23 percent of the men classified as problem gamblers, the study found.
About 10 percent of compulsive and problem gamblers also experienced physical abuse or assaults as children.
By comparison, only 8 percent of the men without a gambling problem witnessed violence at home growing up and less than 4 percent suffered physical abuse or assault, the study team reports in Addictive Behaviors.
Even after researchers accounted for drug and alcohol dependence, which often accompany gambling addiction, men who were compulsive gamblers were significantly more likely than non-gamblers to have experienced domestic violence in childhood and adulthood as well as job loss, money problems and relationship failures as adults.
The study wasn't a controlled experiment designed to prove whether or how childhood traumas may influence the odds of gambling addiction later in life.
Other limitations include a lack of data on arrests or convictions to confirm childhood trauma or violent experiences in adulthood, as well as the possibility that the survey misclassified the gambling habits of some participants, the authors note.
Even so, the findings add to growing evidence linking stressful life experiences to the development of addictions, said Julia Poole, a researcher at the University of Calgary in Canada who wasn't involved in the study.
"Individuals with a history of child adversity appear more likely than those without such history to report subsequent disordered gambling as adolescents and adults," Poole, who wasn't involved in the study, said by email.
This doesn't mean, however, that every person with a traumatic childhood will grow up to become a compulsive gambler, Poole said. Emotional regulation, or how well people are able to recognize and alter emotional reactions, may also influence whether addiction develops.
"This means that enhancing effective emotional regulation strategies among gamblers who report a history of childhood adversity may help gamblers utilize more-effective coping strategies and live a life free from their addictions," Poole said.
SOURCE: bit.ly/2v5athc Addictive Behaviors, online July 9, 2017.
__._,_.___
Posted by: kingeil656@aol.com
https://patch.com/pennsylvania/uppersouthampton/elderly-bucks-county-man-who-had-sex-5-year-old-sobs-during-sentencing
Elderly Bucks County Man Who Had Sex With 5-Year-Old Sobs During Sentencing
Sobbing at the prospect of jail time, he told the judge that the 5-year-old "came up with the game" that led to oral sex, sources say.
ShareTweetGoogle PlusRedditEmailComments
BUCKS COUNTY, PA — A 73-year-old man who repeatedly "tricked" a small girl into having oral sex by turning it into a game sobbed as he was sentenced to state prison on Thursday, according to information from the Bucks County District Attorney's office.
Tony Carter of Warminster, who pleaded guilty in May to two counts of involuntary deviate sexual intercourse with a child and one count of unlawful contact with a minor, was to sentenced to serve seven and a half to 20 years in state prison.
He began abusing the victim when she was 5 years old and it continued "repeatedly" for almost two years, authorities said.
Sobbing and pleading not to be jailed for the rest of his life, Carter told the judge during sentencing that "she came up with the game," according to a statement from the District Attorney's office.
Get free real-time news alerts from theUpper Southampton Patch.
[Subscribe]
By clicking "Subscribe", you agree to our Terms of Use and Privacy Policy.
Authorities say the repeated abuse has severely harmed the girl, who is in therapy.
The victim, who lives with her grandparents, shows symptoms of post-traumatic stress syndrome, has reverted to wearing diapers, suffers from constant anxiety and nightmares, has begun showing cruelty to her younger brother and pets, displays inappropriate sexual behavior and, in the words of her grandmother, "knows no boundaries," information from the District Attorney said.
The trauma and psychological damage "is something that she is going to carry with her for the rest of her life, and she's only 7 years old," Deputy District Attorney Kristin M. McElroy said.
Carter has also been declared a sexually violent predator, which means he'll have a lifetime registration with police and other monitoring conditions.
__._,_.___
Posted by: kingeil656@aol.com
http://www.thelegalintelligencer.com/id=1202795828753/Judge-OKs-Limited-Disclosure-of-Confidential-KidsforCash-Settlements?et=editorial&bu=The%20Legal%20Intelligencer&cn=20170818&src=EMC-Email&pt=PM%20Legal%20Alert
Judge OKs Limited Disclosure of Confidential 'Kids-for-Cash' Settlements
P.J. D'Annunzio, The Legal Intelligencer
August 17, 2017    | 1 Comments
PRINT
Photo: Ken Brown/iStockphoto.com
A federal judge has ruled that the lead plaintiffs in a proposed class action stemming from the "kids-for-cash" scandal will be allowed to show a mediator confidential settlement agreements previously reached with other defendants as a means of aiding in determining the value of defendant Robert Powell's exposure in the case. It will then be up to the mediator to decide whether to disclose those agreements to Powell and his counsel.
On Wednesday, U.S. District Judge A. Richard Caputo of the Middle District of Pennsylvania, ruling on Powell's motion for a special mediation procedure, said the plaintiffs could disclose to the mediator—Judge Thomas I. Vanaskie of the U.S. Court of Appeals for the Third Circuit—their settlement agreements with defendants Robert Mericle and his construction company, along with PA Child Care, Western PA Child Care, and Mid-Atlantic Child Youth Services.
Caputo noted that neither the local court rules nor the U.S. Supreme Court have issued much guidance in the realm of mediation, other than the high court's acknowledgement that the Federal Rules of Civil Procedure are not intended to be the "exclusive authority" in district courts.
As a result, Caputo held that the court did not have the power to dictate mediation procedures, but ruled that the settlement information could be given to Vanaskie so that he could determine whether to disclose it to Powell and his attorney.
Caputo ordered that, if they are shown the agreements, Powell and his counsel are not to make any copies of the documents or disclose any of the information except within the context of confidential mediation proceedings.
The class in the case, Belanger v. Powell, consists of all those illegally incarcerated as juveniles by former Luzerne County Court of Common Pleas Judges Mark A. Ciavarella Jr. and Michael T. Conahan.
"The emotional devastation suffered by these children defies explanation," the plaintiffs' attorney, Arnold Levine, wrote in the complaint. Levine did not respond to a request for comment Wednesday.
The attorney representing Powell, Stephen Stallings, also did not respond to a request for comment.
Ciavarella and Conahan were alleged to have taken more than $2.8 million from Mericle and Powell, a former co-owner of PA Child Care and Western PA Child Care.
Prosecutors alleged that money was the fruit of improper kickbacks and extortion. Ciavarella denied those allegations, saying instead that he received a finder's fee from Mericle, the facilities' builder, and rent money from Powell for a condominium in Florida that Ciavarella's wife co-owned.
Ciavarella was convicted of 12 of 39 counts of corruption filed against him, including racketeering, racketeering conspiracy, honest services mail fraud, money laundering conspiracy and a host of tax fraud charges. He was sentenced to 28 years in federal prison.
Conahan pleaded guilty to one count of racketeering and was sentenced to 17-and-a-half years in federal prison.
Mericle pleaded guilty in August 2009 to one count of failing to disclose knowledge of a crime. He was sentenced to one year in prison.
Powell also pleaded guilty in 2009 to concealing a felony and an accessory charge. He was sentenced to 18 months in prison.
Recently, there has been movement in Ciavarella's bid for freedom. The ex-judge was sentenced to 28 years in prison for his role in the scandal.
Last month, U.S. District Chief Judge Christopher C. Conner of the Middle District of Pennsylvania granted Ciavarella's request for a hearing to argue for the overturning of his conviction. Ciavarella was convicted on 12 counts including racketeering, racketeering conspiracy, honest-services mail fraud, money-laundering conspiracy and tax fraud.
Ciavarella argued in court papers that the money he received in the kickback scheme was not a bribe.
In a June 15 letter sent from his prison cell in Kentucky to Conner, Ciavarella complained about the two-and-a-half-year wait in getting consideration for his motions to have his convictions thrown out.
"While the delay in resolving the issues raised in both my motions is not due to inaction on your part or circumstances over which you had control," Ciavarella wrote to Conner, "I am herewith respectfully requesting that the court promptly take whatever actions it deems appropriate to raise a decision on the issues I raised in the motions now pending."
P.J. D'Annunzio can be contacted at 
215-557-2315 or pdannunzio@alm.com. Follow him on Twitter @PJDannunzioTLI.
__._,_.___
Posted by: kingeil656@aol.com
https://www.washingtonpost.com/news/true-crime/wp/2017/08/09/little-legs-are-dangling-out-the-bag-mom-charged-after-her-baby-was-rescued-from-the-trash/?hpid=hp_no-name_hp-in-the-news%3Apage%2Fin-the-news&utm_term=.d7e6a36a24aa
'Little legs are dangling out the bag': Mom charged after her baby was rescued from the trash
By Cleve R. Wootson Jr. August 9 at 11:08 AM
Play Video 2:46
Mom charged after baby rescued from trash
The infant's mother was charged with attempted second-degree murder.(WENY)
At first, Karen Seals thought the sounds coming from her neighbor's garbage bag were from an animal trapped inside. Wary, she and her sister grabbed a stick and went to investigate.
"My sister came out off the porch and went to the side to the back yard of my neighbor's house with a stick, thinking it was a dog," Seals told WENY, an Elmira, N.Y., ABC and CBS affiliate. "We thought it was a dog, honey, and it wasn't. It was a baby!"
"I ran up and I see the little legs are dangling out the bag, so I said, 'You guys, it's a baby,' and they're looking at me like 'It's a baby?' I said, 'Yeah it's a baby.' So I ran up, I picked her up, I tore the bag that she was in."
She said the baby had been pushed headfirst into the bottom of the trash bag, which had been tied and placed near the house.
The baby girl wasn't responsive. The sisters rushed her into their house.
"She wasn't breathing, so I opened her mouth … and I drop some water in there and she started gasping for air after I did that," Seals told the news station.
"I just spoke to her: 'Come on baby, come on baby, come on sweetness.' "
[Teen father arrested after leaving his days-old son in a strip mall parking lot, police say]
Authorities summoned to the scene on Tuesday began to care for the baby and launched a search for whoever had placed her in the trash. Investigators told reporters the baby had likely been in the trash bag for hours.
@ElmiraPolice officials tell me the baby is ALIVE. Neighbors I spoke to say they found her in the back of the house in the brush. @WENYTV
Shortly after the baby was found, Elmira Police announced they had charged the infant's mother, 17-year-old Harriette M. Hoyt, of Sayre, Pa., with attempted second-degree murder. Sayre is about 20 miles from Elmira, just over the Pennsylvania-New York border.
An arraignment had been scheduled, and Hoyt was being held in the Chemung County jail, according to police. It was unclear if she had hired an attorney.
Her baby survived and was taken to a hospital to be treated.
She was listed in stable condition, although she had been transported to a second hospital for further evaluation. Child protective services and the Chemung County District Attorney's Office are involved in the case. Police are asking anyone with information on the crime to come forward.
[Iowa police chief describes finding missing baby, abandoned in freezing weather]
No one keeps nationwide statistics for abandoned babies, although all states have some kind of safe-haven law for parents who don't believe they can properly take care of a newborn.
According to The Washington Post's Ben Guarino, in 1999, Texas governor George W. Bush signed the first safe-haven bill into law after 13 dead infants were found in trash bins in Houston.
In Texas, about 50 infants had been surrendered under the safe-haven law between 2004 and 2011, according to the Dallas Morning News. In that seven-year period, more than 1,600 children died of abuse or neglect, and more than 2,300 children of all ages were abandoned, the newspaper reported, citing state statistics.
Local Headlines newsletter
Daily headlines about the Washington region.
Sign up
New York's safe-haven law allows a parent to leave an unharmed newborn "with an appropriate person, or in a suitable location" if the child is not more than 30 days old.
On Tuesday, Seals told the news station that the baby she found in the trash didn't deserve what happened.
"All I wanted to do is cry for her," she said. "I could just feel her heart, and what that little girl went through is wrong."
On Monday night, she made a public post on Facebook: "Why would anyone do evil like that to a baby I hope she ok and just pray for her we all did right by her lil mama we love u"
Read more:
She suffocated a 10-year-old in a sweltering box. A jury says she should die, too.
Fallout from Charlie Gard case: protests, death threats and 'disgraceful tide of hostilities'
Four years after 13-year-old Dylan Redwine disappeared, his father is charged with murder
Elizabeth Thomas's abduction made her a different child. Her family isn't sure how to help her.
A teenage girl was 'brainwashed' before she was abducted by her teacher, her father says
The comment section on this story has been closed. You can leave feedback for the Post newsroom by emailing comments@washpost.com.
For more on how we manage comments and other feedback, please see our discussion and submission guidelines 
Cleve Wootson is a
__._,_.___
Posted by: kingeil656@aol.com
http://www.tennessean.com/story/news/local/williamson/2017/08/09/lawsuit-brentwood-academy-officials-refused-report-repeated-rapes-and-assaults-12-year-old-boy/552578001/
Lawsuit: Brentwood Academy officials refused to report repeated rapes of 12-year-old boy
Elaina Sauber and Dave Boucher, The TennesseanPublished 1:08 p.m. CT Aug. 9, 2017 | Updated 3:48 p.m. CT Aug. 9, 2017
0:35
0:35
Lawsuit: Brentwood Academy Officials Refused to Report Repeated Rapes of 12-year-old Boy
Brentwood Academy is accused of allowing teenage boys to repeatedly sexually assault a 12-year-old boy, then downplaying the attacks and refusing to report them to authorities, according to a lawsuit seeking more than $60 million. Ayrika Whitney/USA TODAY NETWORK – Tennessee
Buy Photo
(Photo: Shelley Mays / The Tennessean)
3332CONNECTTWEETLINKEDIN 6COMMENTEMAILMORE
NOTE TO READERS: This story contains graphic descriptions that may be disturbing to some readers.
A prestigious Williamson County private school is accused of allowing teenage boys to repeatedly sexually assault a 12-year-old boy, then downplaying the attacks and refusing to report them to authorities, according to a lawsuit seeking more than $60 million.
The lawsuit, filed Friday in Williamson County Circuit Court by a Nashville parent and her son, accuses four eighth-grade students at Brentwood Academy of repeatedly raping and sexually assaulting the sixth-grade student during the 2014-15 academic year.
Brentwood Academy Headmaster Curtis G. Masters is accused of telling the 12-year-old boy to "turn the other cheek" and "everything in God's kingdom happens for a reason."
When school administrators were approached by the boy's mother about the attacks, the lawsuit states that the boy's private counselor, a former Brentwood Academy employee, shied away from reporting the abuse to authorities, saying "this isn't how Christian institutions handle these things."
In addition to Masters, middle school director Nancy Brasher, administrator and middle school athletic director Buddy Alexander, assistant basketball coach Lyle Husband and sixth grade basketball coach Mike Vazquez, who is also Masters' son-in-law, are named as individual defendants in the suit.
Masters responded to a request for comment with an emailed statement that said:
"Our highest priority is the safety and protection of our students.  We take any allegation involving our students very seriously. We responded immediately and fully cooperated with authorities when we became aware of concerns in 2015. We are obligated to maintain confidentiality in any legal matter. Out of respect for all parties involved, and based on the advice of our legal counsel, we are unable to discuss details at this time."
Plaintiff's attorney Roland Mumford said the lawsuit shows a sad situation that could have been prevented.
"These allegations are still under investigation by the Brentwood Police Department and the District Attorney's office," Mumford said in a statement.
"We hope this will help protect children in private school where Title IX does not apply and citizens will become more aware of Tennessee's Mandatory Report Statute that requires everyone to report child abuse."
The plaintiffs, listed only as John Doe and his mother, Jane Doe, are asking for $15 million each in compensatory damages and $15 million each in punitive damages and demanding a jury trial.
The attacks
The assaults at the academy, which charges $24,690 in annual tuition today, are described in graphic detail in the lawsuit.
On five separate dates during the 2014-2015 school year, four eighth-grade male students at Brentwood Academy sexually assaulted John Doe, a 6th grader, the lawsuit states.
The first incident occurred at an after-school football game party, the lawsuit says. Students at the party restrained John Doe, placing their buttocks on his face and their scrotums on or in his mouth, the lawsuit says.
On four other dates, four male student and others "conspired to engage in male on male sexual harassment, sexual assault and/or rape upon John Doe in the locker room not supervised by an adult," according to the suit.
In January and February of 2015, one of the boys would call out the 12-year-old boy's name in the locker room before the attacks, the lawsuit states. The lawsuit says there were additional males in the locker room witnessing the event. On each date, two of the boys held closed the doors to the male locker room, preventing anyone from entering or leaving.
One of the boys proceeded to rape John Doe, the lawsuit says.
"(The boy) would place his penis before John Doe and forcibly penetrated it into the mouth of Plaintiff John Doe without consenting claiming 'eat it, eat it, eat it, open your mouth, accept it,'" the lawsuit says.
The same boy would also place his penis into the buttocks of John Doe, the lawsuit says. The same boy reportedly "exclaimed about this sexual assault and that he ejaculated on plaintiff John Doe," the lawsuit states.
The same boy reportedly told others around the basketball team that he "f—ed that boy up the ass and stuck a Gatorade bottle in him."
The boys referenced as attackers in the suit were known as bullies, according to the lawsuit. The same boy accused of carrying out the rapes also reportedly defecated in another student's shoe, according to the lawsuit.
Multiple students reportedly told their parents of the alleged abuse. In April 2015, the mother of a sixth-grade student told John Doe's mother about the assaults, the lawsuit states.
Failing to report the abuse
After John Doe's mother, listed as Jane Doe in the suit, learned of the assaults, she approached counselor Chris Roberts, an employee of Christian counseling ministry Daystar Counseling. Roberts is accused of not reporting the assault accusations to authorities, later telling Jane Doe reporting is not how "Christian institutions handle these things." Roberts is a former Brentwood Academy employee, the lawsuit says.
Jane Doe took her son to a pediatrician, who stated "if Daystar Counseling failed to contact Department of Children Services immediately then he would do so," the lawsuit states.
Tennessee law requires counselors and school officials report suspected child abuse or neglect.
On or about April 19, 2015, Brasher, who is a board member of Daystar Counseling, called Jane Doe after discussing the allegations with Masters and Alexander.
Brasher allegedly accused John Doe of being at fault for not reporting the attacks, and that it could not be true "because the four students had been removed from the locker room in January 2015," the lawsuit says.
On April 20, during a meeting with Jane Doe, John Doe's father, Brasher and Masters, Masters said he considered the allegations to be "boys being boys and he could not investigate each of those and run a school," the lawsuit says.
At some point after that meeting, Masters said the boy who reportedly raped John Doe admitted to him that some of the allegations were true, according to the lawsuit. Masters said two students were "separated from the BA community," according to the lawsuit.
Masters told John Doe to "turn the other cheek" and that one of the students would receive an in-school suspensions, the lawsuit states.
Masters also told John Doe he could change clothes for gym in Masters' office until cameras were placed in the locker room, the lawsuit says.
John Doe and his mother accuse the school and its leaders of failing to stop the attacks even after having knowledge of the "hostile and/or unsafe educational environment."
The negligence of Brentwood Academy employees led to the attacks on John Doe, the lawsuit states. The attacks "inflicted anxiety, stress, depression, emotional harm, post-traumatic stress disorder, physical harm" and other damages upon John Doe, the lawsuit states.
The lawsuit bears similarity to a federal suit filed by two former freshman basketball players at Ooltewah High School in Chattanooga.
The lawsuit claims that the Hamilton County school system and administrators ignored signs of abuse and allowed a culture of bullying and sexual assault to fester at the school.
Three former Ooltewah basketball players were found guilty in the 2015 pool-cue rape a 15-year-old teammate. The victim sustained internal injuries that required emergency surgery. Three other players were also assaulted with a pool-cue by teammates.
Reach Elaina Sauber at esauber@tennessean.com, 615-571-1172 or follow @ElainaSauber on Twitter. Reach Dave Boucher at 615-259-8892, dboucher@tennessean.com and on Twitter @Dave_Boucher1. Anita Wadhwani contributed.
__._,_.___
Posted by: kingeil656@aol.com
https://www.theguardian.com/books/2017/aug/07/the-boy-with-the-perpetual-nervousness-review-graham-caveney-betrayal-by-the-church
The Boy With the Perpetual Nervousness review – a tale of betrayal by the church
Graham Caveney's defiant, important memoir details how the Catholic establishment fails abuse victims
The Vatican is currently investigating the sexual abuse of children by priests. Photograph: Gari Wyn Williams/Alamy
View more sharing options
Shares
57
Monday 7 August 2017 02.00 EDT
Pope Francis has taken great strides in challenging all sorts of entrenched attitudes and prejudices in the Vatican that have given the Catholic church such a bad name of late. Progress has been disappointingly slow, however, on the commission he appointed in 2014 to tackle the appalling scandal of clerical sexual abuse. In March of this year Marie Collins, the last remaining member of the panel who was a survivor of abuse, resigned after a Vatican department failed to comply with the commission's recommendation that it respond to every correspondent who writes in with allegations that they have been a victim. If the curia is resisting such simple steps, how to have faith that they will tackle the bigger underlying issues?
Reluctance to face up to the consequences of clerical abuse remains hard-wired into the structures of the church: an instinct to protect the institution at the cost of the individual who has suffered, and a brick-wall resistance to addressing the profound questions about the nature of vocation posed by such abhorrent behaviour. And so church leaders – not all, granted; certainly not Pope Francis –tend to speak of "historical allegations" whenever victims find the courage to speak up 20, 30 or even 40 years after events that are not for them in any way historical, but are a psychological and emotional trauma they will live with until their dying day.
Individuals like Graham Caveney. The Boy With the Perpetual Nervousnessrecounts with great courage and candour how, in the 1970s, as the clever, awkward, nerdy, only child of devoutly Catholic working-class parents in Accrington, Lancashire, he was groomed by a priest at his local grammar school in Blackburn, and then sexually abused by him.
Every bit of information has to be dragged out of a compulsively secretive church
A casual glance might suggest he has managed to "put it behind him" – he has a successful career as a writer on music (the sounds of the 70s are one thread of this well-structured, rounded memoir) and biographer of William Burroughs and Allen Ginsberg. But as he describes, without self-pity, Caveney dropped out of university, struggled to form adult relationships, turned to drink and drugs to blot out the trauma, and on occasion attempted suicide.
Advertisement
"The abuse leads you to fuck up your life," he reflects bleakly but unsparingly, "and a fucked-up life means that you're a less credible witness to the abuse that fucked you up in the first place. It's an ironic trick of memory and survival: abuse makes you want to forget the abuse."
John and Kath, his mum and dad, had no idea what was wrong. They watched their beloved boy, in whom they had invested so much hope that he would have more life opportunities than them, change first into a sulky, angry adolescent who refused to go to mass, and then into a messed-up wreck, beset by panic attacks.
They died in 1998 and 2002, still none the wiser. They continued to direct their flailing son back towards his old headteacher for wise counsel, never suspecting that Father Kevin O'Neill had sexually abused him as a 15-year-old and set off the downward spiral.
Sign up for the Bookmarks email
Read more
The Caveneys had believed that the youthful, relaxed "Rev Kev" – the Catholic equivalent of a trendy vicar – was doing their boy a favour by taking him to theatres, cinemas and restaurants, broadening his mind. What they couldn't know was that on the way home, the priest they looked up to would turn his car into quiet side-road and force himself on their son. Later, when he invited young Graham to go on holiday to Greece with him and a group of others, John and Kath enlisted the help of relatives to scrape together the cost, but it was just a pretext for more abuse.
"It's them that I can't forgive you for," Caveney writes, addressing his abuser in the pages of a book that must have cost him dear to complete, "the way in which you made their hopes and aspirations the tools of your own needs. It's them who spent their lives worrying if it was something they had done wrong to make their boy turn out the way he did."
Advertisement
Given how much Catholic grammar schools from the 1950s through to the 1970s were the route by which generations of working-class Catholic boys and girls got on in life – the Irish Christian Brothers in my own home town of Liverpool boasted that they took the sons of dockers and made them into doctors – it is impossible to believe that the betrayal of Graham Caveney and his parents is an isolated case. How widespread it is, however, remains impossible to know because every bit of information has to be dragged out of a compulsively secretive church that recoils from thinking in terms of deep-rooted, complex patterns of abuse.
And what happened when Caveney identified his abuser in the early 1990s to Father O'Neill's religious order, the Marists? "I'd just slashed up my arms," he adds, by way of context. The priest was challenged, apparently confessed his crimes, but was referred to a US therapy centre rather than the police. In 1993, he retired with full honours as headteacher. Kath even sent her son a cutting about the celebrations from the local paper. You were always one of his favourites, she reminded him. The report told of ex-pupils lining up to sing the priest's praises, little suspecting how they too had been betrayed.
Analysis George Pell charges push sex abuse scandal into heart of Vatican
Australian cardinal's departure to fight longstanding allegations are doubly troubling for the Catholic church due to his closeness to Pope Francis
Read more
O'Neill died in 2011, the serious charges against him covered up to the grave. He still doesn't seem to appear on any register I can find of abusive clergy. What distresses Caveney almost as much as the church's failure to involve the police and courts is that he now can never confront his abuser, save in this raw, defiant but important memoir. A part of him, he confesses, still thinks in his darkest moments that what happened was somehow his own fault.
"What was it about me?" he asks. "You see, there's a bit of me that still believes I'm unique, that I really was your prime number, indivisible only by myself. I don't want to think of myself as part of a pattern, just another victim."
Advertisement
O'Neill's old school, St Mary's, Blackburn, today has a drama block named after him, an honour accorded despite the Marist order having been told about Caveney's allegations nearly 20 years earlier. Is it plausible that there is no one who knew of them who could have spoken up? Or did they consider that whatever good he had done at the school cancelled out sexually abusing a 15-year-old in his care? It is part of the same impossible-to-fathom and offensive attitude that now apparently stops Vaticanofficials answering letters from those reporting abuse, in defiance of the pope.
Quite how long it will take for that prejudice to be defeated, I don't know. But after they have read The Boy With the Perpetual Nervousness, the school governors might at least like to revisit the naming of their drama block, which rubs salt into open wounds.
Peter Stanford is a former editor of the Catholic Herald
The Boy With the Perpetual Nervousness by Graham Caveney is published by Picador on 7 September (£14.99). To order a copy for £12.74 go to bookshop.theguardian.comor call 0330 333 6846. Free UK p&p over £10, online orders only. Phone orders min p&p of £1.99
__._,_.___
Posted by: kingeil656@aol.com
https://www.washingtonpost.com/local/public-safety/longtime-maryland-teacher-sentenced-to-48-years-for-child-sexual-abuse/2017/08/04/9840acfe-790f-11e7-8839-ec48ec4cae25_story.html?nid&utm_term=.1b2e473b4140
Longtime Maryland teacher sentenced to 48 years for child sexual abuse
By Ellie Silverman August 4 at 7:33 PM
Family, colleagues, former students and parents of victims of a longtime Montgomery County teacher crowded a courtroom Friday in two distinct camps as the now former teacher faced sentencing on child sex abuse charges.
John Vigna was sentenced to 48 years in prison at the hearing where supporters wore black bracelets that read #vignastrong as they listened to one parent of a victim repeatedly call Vigna "evil" and a "monster."
Minutes after Circuit Court Judge David Boynton read the sentence, Vigna looked at his wife Anita, sitting in the front row with their son, and shook his head.
A jury in June found Vigna guilty of four counts of sex abuse of a minor and five counts of third-degree sex offense in an investigation that began when an 11-year-old, who had taken a "body safety" class that taught students to identify signs related to good, bad and confusing touches, reported Vigna had been inappropriately touching her for 18 months.
John Vigna (Montgomery County Police)
His conviction involved four victims, prosecutors said.
"I've seen many, many good people come before me who have done really bad things," Boynton said. "I couldn't have agreed more with the verdict in the case."
Boynton said Vigna had been given verbal and written reprimands to change the way he interacts with children.
Vigna taught at Cloverly Elementary School in Silver Spring for more than 20 years before he was put on administrative leave in 2016.
Vigna, who testified during the trial, has not wavered from his not guilty plea. On Friday, he asked the judge to consider his "merit as a human being and that my life is not just the sum of the jury's verdict."
Police documents show Vigna forced a student to sit on his lap, holding her when she tried to leave and squeezing her buttocks sometimes when she hugged him goodbye. Vigna also improperly rubbed a female student when hugging her, according to the documents.
Although most of the incidents were from recent years — two girls said they were sexually abused at school in the 2015-16 school year and 2013-14 school year — one woman in her 20s reported Vigna sexually abused her when she was a student in the 2000-2002 school years.
The sentencing hearing attracted so many people the courtroom reached capacity and had to be closed to people still waiting to get in.
A host of letters also were sent to Boynton which the judge said he spent hours reading that said "nothing but the most exemplary things." But the judge emphasized he has seen teachers, counselors and religious leaders who are highly respected, yet found guilty of serious crimes.
"We know he would never harm a student. It goes against every fiber of his being," Anita Vigna told the judge Friday. "He was and continues to be an affectionate man. That will not change, but sadly it has brought about the demise of his treasured teaching career.''
But prosecutors argued it is not uncommon for sex offenders to be friendly and charismatic.
"I'm sure that Mr. Vigna was kind and nice to many of his students but he also acted improperly," Montgomery County State's Attorney John McCarthy said outside court. "These kids are having a hard time."
Two parents of victims spoke about the palpable effects of what they called Vigna's predatory contact with their children. The parents said their children are dejected and considered outcasts in the community for bringing up the allegations against Vigna.
In statements read by prosecutors, one girl wrote "I am embarrassed and I am ashamed." Another wrote, "I'm also having thoughts about dying … I cry a lot."
The families of the victims were escorted from the courtroom through a crowd of more than 30 people, many donning white #vignastrong T-shirts once they left the courtroom. Some of Vigna's supporters yelled "I love you John."
[Longtime Montgomery County teacher found guilty of sexual abuse]
Local Crime & Safety Alerts
Breaking news about public safety in and around D.C.
Sign up
Toni Patton, 33, knows Vigna as her former fourth grade teacher, a mentor and the man who inspired her to become a teacher herself.
The paper with her statement shook as she held back tears in front of the judge. "He was blessed with a fatherly nature," said Patton who teaches first grade in Baltimore."He created a place where children knew they were loved."
[Montgomery County police charge 3rd-grade teacher with sex abuse]
Vigna had taught for the school system since 1991 and helped run the after-school computer club and the school's student safety patrol.
__._,_.___
Posted by: kingeil656@aol.com
An alert airline passenger exposed a suspected child sex predator after glancing at his text messages
By Kyle Swenson August 4
http://wapo.st/2u6ilQ0?tid=ss_mail&utm_term=.d767447cc135
By Kyle Swenson August 4 at 2:35 AM
San Jose police arrested Michael Kellar, 56, after a flight from Seattle to San Jose July 31, when a teacher noticed Keller swapping text messages about sexually molesting children. The unnamed teacher alerted the flight crew, who contacted authorities on the ground. Two children — ages 5 and 7 — have been identified by authorities as the likely potential victims. (KCPQ/Q13)
A preschool teacher buckled in for the two-hour flight from Seattle to San Jose noticed something on the cellphone screen of a fellow passenger that set off alarms. According to police, the unnamed woman began following along as the man in the seat ahead swapped messages about sexually molesting children.
Thanks to the young teacher's alert action, the man and another woman were arrested quickly Monday. Two children — ages 5 and 7 — have been identified by authorities as the likely potential victims. Police say without the teacher's intervention, the abuse could have gone undetected.
"It's kind of mind-blowing," San Jose sex-crimes Detective Nick Jourdenais told the Mercury News. "She gets on a plane, a normal citizen minding her business. A couple of hours later, she's intervening on quite possibly the most traumatic thing children can go through. This was life-altering for them."
Michael Kellar, 56, must not have realized the words on his large-sized cellphone screen were legible to the passenger seated behind him on the flight. "It was in large font, and she sees certain words and starts contemplating there's something bigger there," Jourdenais told the paper. "Then the conversation transitions to children. That's the moment when she decided to preserve the evidence as best as she could."
According to police, the teacher snapped her own cellphone photos of the conversations, which allegedly involved Kellar requesting the individual on the other end to perform sex acts on the kids. The teacher then told the flight crew, who in turn contacted authorities on the ground.
When the Southwest plane touched down, San Jose police and San Francisco-based FBI agents detained Kellar for questioning. The Tacoma, Wash., native told police the texts were just role playing and sexual fantasy, the Mercury reported. He freely let law enforcement look over the messages.
But back in Tacoma, FBI agents were busy pinpointing the identity of the other party. Capt. Mike Edwards, commander of the Seattle Police Department's Internet Crimes Against Children task force, told KIRO 7 that investigators traced the messages to a woman Kellar had met via an online dating site. Eventually, the trail led law enforcement to Gail Burnworth, 50, of Tacoma.
At a news conference Thursday, San Jose Police Sgt. Brian Spears said investigators were able to rescue the children before the assault. Burnworth was babysitting the children. "Extremely disturbing," he said.
"Folks that are doing these sort of things are literally all around us," Edwards told reporters. "We don't know who they are. The discussion that was going on was very disturbing, about harm to children," he told Q13 Fox TV.
"Had she had not come forward, had not done anything with this, they would have carried out their plans and intentions. … They need to be punished and they need to be kept away from kids."
"I'd like to highlight that if it wasn't for this particular passenger taking action to alert the staff and alert the police, this catastrophic event would have been horrific," Spears said. "In my eyes, she is our hero."
Kellar is now in jail in Santa Clara County. He faces two counts of attempted child molestation and two counts of solicitation of a sex crime. Burnworth was booked at the Pierce County jail in Washington. She faces charges of sexual exploitation of a minor, rape of a child, and dealing in depictions of a minor engaged in sexually explicit conduct.
It could not be determined whether the two had lawyers.
534
Comments
Kyle Swenson is a reporter with The Washington Post's Morning Mix team. He previously worked at the New Times Broward-Palm Beach and Cleveland Scene.
__._,_.___
Posted by: kingeil656@aol.com
http://www.socialworktoday.com/archive/exc_0817.shtml
Retaliation Toward Child Abuse Reporters
By Nancy Guardia, MSW, LCSW, and Franne Sippel, EdD
Though all states provide some form of immunity from liability for persons who in good faith report suspected child abuse or neglect, there are serious gaps in immunity protection. Sixty percent of all reports of abuse or neglect are made by a child's teacher, therapist, doctor, or another childcare provider. These are the trusted adults in a child's life who are legally required to report child abuse. Yet many reporters experience retaliation for simply performing their mandate.
Retaliation may include releasing the reporter's identity to the press and/or alleged perpetrator, defamation, harassment, civil lawsuits, criminal charges, being fired or demoted, getting reported to one's state professional board, having one's professional license sanctioned or revoked, and even losing parental custody when the mandated reporter is also the parent.
Retaliation may occur for various reasons, including the following:
• to prevent lawsuits against government agencies;
• to discredit the mandated reporter in custody disputes and in court cases regarding child abuse/neglect;
• to invalidate a child's abuse allegations against the alleged abuser;
• to obtain monetary damages;
• to protect the image and brand of an institution or person; and
• because federal oversight of immunity protections is lacking.
The results of retaliation may be devastating; the reporter may be silenced, or those who observed the reporter might be punished for performing the duty to report. The upshot may be a decrease in child abuse reporting for fear of retaliation.