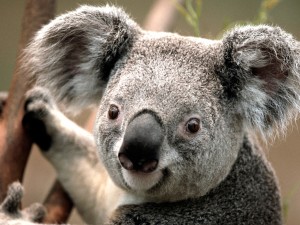 Every state needs more foster / adoptive families and better emergency shelters for abused children.
The shortage reflected in the articles and stories below point to one more overwhelmed part of America's troubled child protection system.  The sadness I've witnessed as a volunteer CASA guardian ad litem working with abused and neglected children in Minnesota's child protection system is worse in other states.  This video captures Florida's current foster problems
https://vimeo.com/139417634
The password is foster
In many states children are being left in hospitals and state facilities because there are no foster / adoptive homes.
Some states pay a base rate to foster families lower than the actual cost of feeding a child and almost no help for adoptive families.
Too many states make it hard for grandparents and other family members to adopt or foster a state ward child.
Some states provide far to little help to foster /adoptive families for the trauma & behavioral problems state ward children often bring with them into the home.
A quick review of the statistics and articles herein give you a sense of the depth and scope of the problems state ward children are facing and a better understanding of why so few of the 12 million children reported to child protection in this nation each year are receiving the help they need to become contributing members of our communities.
These sad stories go a long way in explaining why schools are so troubled and jails are so full.
Share this article widely
(especially with policy makers and legislators – include a personal note and speak for a child).
All Adults Are the Protectors of All Children
Support KARA (BUY the book INVISIBLE CHILDREN)
listen to the audiobook for free 
This article from the Chronicle for Social Change gives a concise explanation of current circumstances in foster care.
Guilford still in need of foster homes
Greensboro News & Record
The Guilford County Department of Health and Human Services holds monthly information sessions for people interested in becoming foster parents.
| | |
| --- | --- |
| | The San Diego Union-Tribune |
Senior couple step up as foster parents
The San Diego Union-Tribune
Susan and her husband, Dick, a retired college professor, are now foster parents who specialize in the temporary care of homeless infants and …
Angels Foster Family Network does things a little differently than the County program – San Diego Gay & Lesbian News
A call for foster families in Madison County
Alton Telegraph
Nearly 500 children in Madison County, such as 9-year-old Yaendi, are in need of loving foster families. Children in foster care stay with their foster …
Children's Aid Society seeking diverse foster families
CBC.ca
With Windsor's Children's Aid Society reporting its number of foster families are at an all time low, it's reaching out to the city's cultural communities for …
APPEAL: Hundreds Of Children Need Foster Homes
Pirate FM
We are actively looking for responsible, nurturing adults who have a spare room and can give children and young people in need of a foster home the …
Applications invited for foster home for children programme
The Hindu
Under Foster Care guidelines, 2015, and under the Juvenile Justice Act, applications are invited from parents seeking to provide foster home for …
The Racialization of Adoption – Charisma News
Overhaul the Kansas foster care system
Kansas City Star
A top-to-bottom overhaul of the Kansas Department for Children and Families should follow a blistering audit that revealed the agency fails to properly …
Audit blasts Kansas foster care system over missed visits, background checks – Hays Daily News
Kansas Legislation finds some problems with Kansas foster care system – KVOE
Audit: Kansas foster care system puts children at risk – Daily Dunklin Democrat
Meeting to highlight need for foster families
Gainesville Daily Register
Kitie Hermes said being foster parents is a "calling" which she and her husband Larry Hermes accepted without reservation. To help generate interest …
'Disturbed' kids at city foster-care center 'drugged' at hospital
New York Post
Dozens of kids housed in a city-run foster-care center are labeled "emotionally … and removed from their parents but not yet placed in foster homes.
Oregon Youth Authority in 'desperate need' of foster homes for young offenders

OregonLive.com

The agency tasked with housing young criminal offenders said it was in "desperate need" of foster homes for three transgender youth in its custody.

State calls for more foster homes to meet growing need

WGME

ORONO, Maine (BDN) — Maine Department of Health and Human Services Commissioner Mary Mayhew and local foster parents gathered Thursday …

State encouraging foster families – Lewiston Sun Journal

State: Drug crisis fueling foster care demand – Lexington Herald Leader

State calls for more foster homes to meet growing need

Bangor Daily News

ORONO, Maine — Maine Department of Health and Human Services Commissioner Mary Mayhew and local foster parents gathered Thursday at …

State Seeks More Foster Families, Citing Drug Abuse in Parents – Maine Public Broadcasting

Need for Foster Parents Rises As Drug Epidemic Grows – WABI

Shortage of foster parents leaves children homeless

KFDA

AMARILLO, TX (KFDA) – A shortage of foster parents has hundreds of children without a place to call home. About 16,000 children are in foster care in …

Black in Foster Care – The Chronicle of Social Change

Orillia Packet & Times

If children in foster care are to stay in their home regions, local families need to step up. That's the message from a local non-profit agency responsible …

Need for Foster Families on the Rise

WDTV

The need for finding foster families around the state is growing at an alarming rate. Many children are being turned away because there are not …

Foster home shortage forces kids to leave friends behind

BarrieToday

Good kids who've suffered through their parents' struggles are having to leave not just their homes, but the community they know, as child-welfare …

County Responds to Critical Grand Jury Report on Foster Care System

VoiceofOC

Orange County officials are taking issue with a recent grand jury report that found the county has an inadequate number of foster homes, overworked …

Car show to benefit High Sky Children's Ranch – San Angelo Standard Times

The Children's Center of Wayne County and Slow Roll Detroit Raise Awareness for Foster Care in … – Press Release Rocket

Parenting: Foster Care and Finding Forever Homes

LA Parent

Parenting: Foster Care and Finding Forever Homes. Published July 17, 2016. By Rina Baraz Nehdar. parenting. Lynne Baumhoff adopted her son …

Not enough foster homes for kids

Bend Bulletin

The state Department of Human Services needs more foster families and volunteers. The application process varies county to county, but those …

Texas in desperate need of foster parents, CPS says

KVUE.com

AUSTIN – There are more than 16 hundred children in foster care in Central Texas. More than half are placed in homes hours away from their friends …

From foster child to White House adviser

CNNMoney

"We were fortunate that we lived in good foster homes," he recalls. Those experiences helped pave the way to Brigham Young University and …

Illinois Agencies Urge Foster Parents To Take In LGBTQ Youth

WBEZ

The state of Illinois is trying to make sure there are more foster parents … Foster Care" seminar to call attention to the need for foster homes for these …

Editorial: Foster children need real beds in real homes

Tampabay.com (blog)

To be sure, relocating these vulnerable children to group homes, foster homes or extended family members is delicate work that must ensure their …

Lack of Foster Homes, Emergency Shelters in the Valley

KRGV

Many of those children had to move out of the area because of a lack of foster homes and emergency shelters. From September 1 until now, 569 …

Dire need for foster parents in Texas

FOX 7 Austin

There is a shortage of foster parents in Texas. This had led to more than 180 children sleeping in state offices during the past two years. It's a major …

Prevention funding for at-risk families could keep kids out of foster care – Dallas Morning News

Don't Make Our Most Vulnerable Children Wait Longer! – Huffington Post

Lack of govt funds fosters a problem – Pune Mirror

Faithful fuel rise in foster families

Claremore Daily Progress

Pastors across the state are urging their flocks to love their neighbors in a whole new way by opening their homes to foster children. Nearly 820 …

Faithful fuel rise in Oklahoma foster families

The Independent

OKLAHOMA CITY — Pastors across the state Of Oklahoma are urging their flocks to love their neighbors in a whole new way by opening their homes …

WEB
Z:\AOC\Users\BPK\press releases\07.05.16Rescue 100 PineBelt.wpd

Mississippi Supreme Court

The goal of the program, called Rescue 100, is to provide 100 more licensed foster homes to meet the needs of abused and neglected children in the …

| | |
| --- | --- |
| | Midland Reporter-Telegram |

Midland is in need of foster homes

Midland Reporter-Telegram

Tanya first went into foster care when she was 14. She bounced from foster home to foster home — first in San Antonio, then Brownwood, Early, …

Local agencies in need of foster homes

News8000.com – WKBT

According to the Wisconsin Department of Children of Families, there are more than 7,000 children in need of foster parents in Wisconsin in any given …

Rising number of Texas foster kids left without homes

KXAN.com

AUSTIN (KXAN) — A crisis in Texas is highlighting the shortage of foster care families leading to a growing number of children left without homes.

Coulee Region counties see increased need for foster families

La Crosse Tribune

Counties such as Vernon and La Crosse are seeing up uptick in the number of children needing to be placed in foster homes, as well as seeing the …

Cleburne County tries to meet high demand for foster child placement

Anniston Star

The agency's goal is to add three to five new foster homes every year, Smith said. The agency tries to make the best match when placing children in …

CYS looking for at least 58 additional foster families

Observer-Reporter

"The majority of foster homes are not located here in Washington County," said DeeDee Blosnich-Gooden, deputy director of Washington County CYS.

Los Angeles Pioneers Program To Help Educate Foster Parents For LGBT Kids

KUNC

Juana Zacharias, 18, lives in a group home for foster children in Oxnard, Calif. She came out as transgender when she was 10; she entered the foster …

Leo Duran / KPCC – WFDD

Knoxville in Need of Foster Families

KNIA / KRLS Radio

There is a shortage of foster homes in Marion County in general, but especially in Knoxville. Kai McGee with Iowa Kids Net tells KNIA/KRLS News the …

Fewer families welcome foster children

The Hindu

Of the 96 orphan children residing in government homes in Chennai, only 8 … Officials claim that while it has been difficult to get foster families, the …

WEB
In Need of Respite Foster Homes! $1500 Sign-On Bonus Available

Craigslist

Eagle Quest is currently seeking Foster Family Respite Homes. What is a respite home you ask? Respite homes provide temporary care for foster …

We are Failing our Children: Addressing Homelessness among System-Involved Youth

Huffington Post

Few advocates who work with or on behalf of youth who've been involved in the juvenile justice or foster care system were likely surprised by these …
Los Angeles Pioneers Program To Help Educate Foster Parents For LGBT Kids
NPR
The backyard of Juana Zacharias's home hugs the railroad tracks snaking through the town of Oxnard, Calif. Her room in the cozy three-bedroom …
Tulsa World
A Tulsa business and nonprofit agency have teamed up to help parents clothe their foster children this fall. Chari Edwards, co-owner of C&J Uniform …
Every Student Succeeds Act will allow foster kids to stay at one school regardless if they move homes
fox4kc.com
Guidelines for the new national policy came out this past week and they said foster kids can legally stay in their school regardless if they move homes.
Foster care kids get benefits to age 21
Georgetown News Democrat
The benefits include programs to help the youth train for college or a career and extended payments to foster and host homes. Statewide, about 1000 …
California's state budget has small but significant reforms for foster care
San Francisco Chronicle
Yet the state wasn't giving these families equal amounts of support or … 2016-17 state budget, will affect the nearly 24,000 California foster children …
3 Brothers tell why they want an adoptive home
KLAS-TV
… they're very close, even though they're living in separate foster homes right … a year apart, and clearly know why they would prefer a forever home:.
AHeinz57 launches $1M capital campaign to expand
Business Record
An Adel-based canine rescue operation that has found homes for … Heinz said the nonprofit will remain primarily a foster-based organization, but the …
WEB
urgent foster homes needed
Craigslist
Like to please his people and lay around being a dog! He is goofy and loyal, housebroken and does very well in his kennel Fostering is free and fun …
Art&Soul showcases foster children awaiting homes
C&G Newspapers
ROCHESTER HILLS — Everyone wants a place to call home, a place with a loving family who will support them through good times and bad. But the …
New Hanover County Sees Growing Interest in Foster Care
TWC News
The more foster homes we have that are local means we can keep children in the same schools, in the same communities so they can see their …
Byrne: Foster children in Texas need our help
MyStatesman.com
Children are sleeping on air mattresses on the floors in CPS office buildings because workers can't find appropriate foster homes. Slightly luckier …
| | |
| --- | --- |
| | Camas Washougal Post Record |
Camas Washougal Post Record
When most kids move out of their family home for the first time, parents are … in eight different high schools because of having to move foster homes.
Salvation Army helps foster children
Allentown Morning Call
The fear and uncertainty that a child faces when being removed from his home and placed into foster care is even more devastating when this …
| | |
| --- | --- |
| | The Chronicle of Social Change |
LA County Board of Supes Pushes for Changes to Family First Act
The Chronicle of Social Change
Finally, there is the strain it would put on the county to recruit more foster families than it is already trying to recruit in an effort to move further from …
Social Work Professor Turns Foster Care Journey Into Life of Research, Education, Advocacy
UKNow (press release)
Thus, began the carousel of placements in the homes of family friends, to state foster homes, to running away and staying with friends, to brief periods …
Report states tribal child custody laws neglected on statewide level
Eureka Times Standard
… likely to be placed in foster care than non-Native children, with over 90 percent of the Native American foster youth being placed in non-tribal homes, …
Dubuque foster families sought for children of color
Dubuque Telegraph Herald
Up to 20 percent of children entering the foster-care system in Dubuque County are children of color or mixed race, according to local community …
For Good: Public-private partnership provides housing for former foster care youth
83degreesmedia
A three-bedroom, two-bath home in unincorporated Pinellas County, dubbed RFL (Ready for Life) Hope Home, can house five former foster youth at a …
Texas needs better protection for at-risk kids
TribTalk
They ask for more help in their homes to help parent children in foster care with high needs, but there is a gap in providing needed and critical support …
| | |
| --- | --- |
| | International Business Times UK |
Japan's 70-year-old child welfare law finally overhauled after United Nations warnings
International Business Times UK
Some people, foster parents included, tend to get (too) emotional because of their love for their child. But this law is a step forward in that people with …
Houston Chronicle
Meanwhile, many of the 28,000 kids in CPS care have been kept in hospitals and state offices because there are no available foster homes.
Nonprofit of the week: Holland Deacons' Conference seeks funds for housing needs
HollandSentinel.com
… our work also includes the management and operations of the five adult foster care homes known as My Brother's and Sister's Houses in Holland as …
From living in cars to UC Davis — one student's journey
Los Angeles Times
Despite years of instability, homelessness and foster homes, Angel has graduated with honors from David Starr Jordan High School, and will be …
Parents, 8 kids go 25000 miles in camper in year for their kid-focused nonprofit
Columbus Dispatch
Parents, 8 kids go 25,000 miles in camper in year for their kid-focused … The Kendricks conducted workshops about foster care in nearly two dozen …
Parallel paths: Adoptive families wait out long delay for children from the Congo
Herald & Review
The Koskinens had gotten Herve into a foster home by the time he was 5 months old. The Andersons even went to visit Phoebe a year ago after …
Ohio To Extend Foster Care Services Through Age 21
OPEN MINDS (registration)
On June 13, 2016, Ohio Governor John Kasich signed legislation, House Bill 50, to extend foster care eligibility through age 21 to youth who are …
| | |
| --- | --- |
| | KCC Media Hub (press release) |
Foster Carer urges people to find out more at Ramsgate event
KCC Media Hub (press release)
Kent County Council needs more people to become foster carers with increasing numbers of children needing loving homes in the past year.
Parents regain custody; Fewer than half got kids back this year
Gaston Gazette
Ragan Sampson, the foster care social worker who oversaw the Eakers' case, said it boiled down to a bad living situation that wasn't safe for the …
| | |
| --- | --- |
| | Lynchburg News and Advance |
Child advocate leader Stephens stepping back after 27 years as voice for the vulnerable
Gainesville Times
Because of the lack of local foster homes, children who enter the foster care system have often been placed in available homes hours away.
Streetwise: Vines and Rushes expands in Ripon
The Oshkosh Northwestern
The OAHS now keeps 72 kittens in its care, with 69 in these foster homes. "Our Foster Care Program has been an instrumental component of our …
House Ways & Means Committee Issues Report on Family First Prevention Services Act
Targeted News Service (subscription)
The public and human cost of removing abused and neglected children from their birth families and caring for them in foster families, group homes, …
UpperMichigansSource.com
(WLUC) Hundreds of children across the state end up in foster care, but there is a shortage of foster homes for those children. In this week's Facebook …
A home after the system: Foster children and aftercare
Jackson Clarion Ledger
Dropped off at the front step of the Department of Human Services at age 15, Vicky Butler learned to grow up fast — but today, there's an almost …
| | |
| --- | --- |
| | Northeast Mississippi Daily Journal |
Organization seeks families to take in foster children
WTVA
TUPELO, Miss. (WTVA) — Mississippi Children's Home Services is looking for new families to take in or adopt foster children. The organization kicked …
A positive experience for parents, children
Tvilletimes
Rachel and Dale Graham of Thomasville, who have been foster parents for the past three years, enjoyed a HiToms baseball game with their natural …
Economic woes putting pressure on foster care: official
Times LIVE
The country's economic woes are putting pressure on foster care as the number of parents willing to receive children is not meeting demand.
Judge in foster care case orders more effort
Fort Worth Star Telegram
The nonprofit has reported encouraging results in increasing the number of licensed foster care homes and beds, placing children near their homes …
Wendy's Wonderful Kids: Finding Forever Families for Children in Foster Care
Justmeans
The Wendy's Wonderful Kids program is the signature program of the Dave Thomas Foundation for Adoption. Started in 2004, with only seven sites, …
| | |
| --- | --- |
| | Voice Of Alexandria (press release) (registration) |
Franken Believes His Bipartisan Measure Will Help Give Foster Kids in Minnesota More Stability
Voice Of Alexandria (press release) (registration)
Very often, foster kids are forced to move from school to school when they change foster homes, which can be very disruptive to a child's emotional, …
Foster Kid Rises to Becomes White House Adviser
NBC 7 San Diego
When Suamhirs was a boy, he grew up in an abusive household and was placed in the foster care system where he was exploited and became a …
Hundreds of BC foster children victims of sexualized violence
CBC.ca
Hundreds of B.C. foster children victims of sexualized violence … allegations of harm or poor quality of care for children in foster homes," Cadieux said.
121 BC foster kids were victims of 'sexualized violence,' BC's Children's Rep says – Toronto Sun
BC report finds indigenous girls in care more likely to face sex abuse – The Globe and Mail
Children's Center-Bound Teens to Be Placed Directly Into Foster Homes: City
DNAinfo
The "host home" program will provide an additional 30 beds in specially trained foster homes for children ages 14 and up, as part of the agency's goal …
Safety concerns arise as more Texas foster kids sleep in state offices
MyStatesman.com
Lack of space in foster homes means children sleep in state offices, hotels, … Residential treatment centers house children with high behavioral or …
These states are struggling with a drug addiction-fueled crisis in foster care
PBS NewsHour
Other states, such as Alaska, Kansas and Ohio, have issued emergency pleas for more people to become foster parents and take neglected children, …
Is foster care protecting children?
Post-Bulletin
The county last year placed 195 children in out-of-home care. Foster care placements related to child protection cases increased 50 percent from 2014 …
Number of Kids in Foster Care Cut 44 Percent Amid City Policy Change: Data
DNAinfo
Data from the city's Administration for Children Services show a steady decline in the number of children who were sent to foster homes as the city …
If You Want To Be A Foster Parent, You Need To Know The Truth
The Federalist
Foster parents can only take babies. They can refuse children from certain backgrounds. They can just take one child at a time. They can demand the …
Organization promotes foster families
Arkansas Online
While a child is placed in a foster-care home, the biological parents — who can still visit their children — have a lot of work to do, Herring said.
Placement agencies vital to children
San Angelo Standard Times
CPAs find secure homes for children in state custody — either temporary or permanent placement — through foster care and adoptions. "CPS and …
Oregon agency sued over temporary foster child housing
Mail Tribune
PORTLAND — Attorneys for two children in Oregon's foster care system are suing the Department of Human Services, saying it violates state and …
New lawsuit accuses DHS of 'warehousing' children – KOIN.com
DHS sued to block placement of children in hotels, offices – Portland Tribune
Children's Homes aims to transition foster children into adulthood
Shelby Star
When a child turns 18, he or she does not automatically gain the skills necessary to live independently. That idea is the basis of a new program from …
Foster parents, agency heads urge Senate to act on Family First Prevention Services Act
Deseret News
10, 2016 at the Utah Foster Care Foundation in Murray. … standards for foster care group homes to ensure vulnerable children get the care they need …
Militant Foster Carers Are A Sign Of Deep Discontent In The World Of Child Protection – Huffington Post UK
New program seeks to reduce high rate of foster care in Volusia, Flagler – Daytona Beach News-Journal
Foster system failing our most vulnerable – Courier Mail
Bill to save foster kids and families faces uphill battle: Guest commentary
Long Beach Press Telegram
Sen. Barbara Boxer, D-Calif., pictured speaking on Capitol Hill, is one of three senators whose support is needed to pass the Family First Prevention …
Organization promotes foster-care families – Arkansas Online
Rise in English foster care for refugee children prompts call for govt act…
Reuters
LONDON (Thomson Reuters Foundation) – The number of lone refugee children in English foster homes rose by 50 percent in the past year, data …
Greater support needed to improve, expand foster parent system
The Japan News
In cases when parents are unable to raise their children, priority is given to placing these children in a family setting, such as with foster parents.
Want to foster a refugee child? Find out how
Huddersfield Examiner
Anyone who is considering fostering a refugee child should contact the … Those who still want to foster a child will then be invited to 'skills to foster …
County to Host Conference to Recruit, Train Foster and Adoptive Parents
El Paso Herald-Post (press release) (registration) (blog)
As incidents of child abuse and neglect continue to leave El Paso children in need of foster or adoptive homes, the 65th District Court and CARE …
Fort Smith STEPS Family Center helping area children, parents
Times Record
"We appreciate and respect those who work with children in foster homes, but what we want to do here at STEPS is heal the family. We want to get …
Bald for bucks: 'Annie Jr.' cast raises money for foster children
Kankakee Daily Journal
THE ORGANIZATIONS: Starfish Foundation serves foster children and their families in Kankakee County. They provide supportive needs, like visits …
Parents' heroin addictions put too many kids in foster care
Columbus Dispatch
One of Valle's first experiences as a foster parent involved a child taken from a home where drug use was rampant. "She was 5 and looked 2 or 3," …
Fostering Children on a Faith-based Fast Track
Jackson Free Press
The Jackson metro area and a few surrounding counties together have 272 foster homes—but 1,099 kids who need a place to go. Almost half those …
Louisiana family services caseworkers scrambled to track foster children after flood disaster
The Advocate
Find the children. A foster mother herself, Gettys began tracking down foster families she works with at the state Department of Children and Family …
Foster Kids Plagued With Numerous Misconceptions, Still Thrive
NBC 7 San Diego
It's bad enough that these children suffered in abusive and neglectful homes before entering the foster care system. But they also must endure the …
Finding Foster Homes: Try Harder and Treat Them Better – The Chronicle of Social Change (blog)
Heroin epidemic forcing more kids into foster care, state funding falling short
NBC4i.com
She knows firsthand the importance of the foster care system for parents who are addicts. "My child's not following me into strange houses shooting …
Why we should do everything possible to avoid foster care and keep kids with their families
Dallas Morning News
Advocates for foster children, including Dallas CASA, announced a Stand Up for Children campaign in 2008 in Dallas.
The need is pressing for Utah foster parents – St. George Daily Spectrum
Agency Blamed for Boy's 'Horrifying' Foster Home
Courthouse News Service
(CN) — The guardian of a special-needs child claims in a federal lawsuit that the boy was sexually assaulted by his foster care father, forced to eat off …
Grand jury probing foster care; new charges filed in NY case – WTOP
Report: Ridge child sex-abuse case prompts foster care probe – Newsday
Families providing foster care for children
Wicked Local Weymouth
More people would embrace being a foster parent if they knew of all the different options available, say local mothers who love the experience.
Labor criticises $8.5m reform plans for foster care homes after 'Girl X' failures
The Guardian
The New South Wales government plans to implement stricter standards for people caring for foster children in group homes in addition to $8.5m in …
'Three-month program for every child in care' – dailytelegraph.com.au
The CALL hopes to recruit foster families
Siftings Herald
A Clark County group focused on child fostering is looking to raise more awareness at a local level. By Drew Wright / awright@siftingsherald.com.
WEB
Former Foster Child Turned Country Star Seeks to Help Other Kids in Need
Points of Light
Born to a single mother who suffered from bipolar disorder, Jimmy spent his childhood being shuffled in and out of foster homes, while his mother …
Foster kids housed in hotels? No more, DFCS decides
MyAJC
Faced with a shortage of foster homes across the state, the Division of Family and Children Services (DFCS) has periodically placed children brought …
Parents needed to adopt/foster children
The Preston Citizen
There are many families in the county that serve as foster parents to kids in need, but more are always needed. According to Idaho's Department of …
The Foster Families We Need – The Chronicle of Social Change (blog)
Hundreds of Foster Youth and Alumni Urge Action on Family First: Let's Listen – The Chronicle of Social Change
Foster Care System in Desperate Need of Homes
KNWA
Each year, the Department of Child Services removes thousands of Arkansas kids from neglectful and abusive homes, but there are limited places for …
Texas lawmakers will review worker turnover, recent changes at CPS
Dallas Morning News
… to move too fast in changing the way Texas purchases help for foster children. … Straus said he first wants to hear from the House Human Services …
Child Protective Services overwhelmed by rise in overdoses – WSAZ-TV
An urgent cry for foster parents in Manatee County over heroin crisis among adults
Bradenton Herald
Foster parents are the gold mine that communities bank on to throw neglected, abandoned and otherwise helpless children a life preserver.
A powerful way to change a child's life — foster, adoptive-parent classes start Tuesday
Montana Standard
With that in mind, Dan Fox Family Care makes sure that foster children who are placed are carefully matched with parents who have similar interests …
Nunavik sees more children in need of foster care, but fewer foster homes
Nunatsiaq News
That's because Nunavik faces a shortage of foster homes as the number of children placed in care continues to grow. "At the moment, we've seen …
Home News Notts County Council's search for foster carers goes on with 200 children…
Notts TV
Nottinghamshire County Council are under pressure to recruit foster carers after it was revealed that over 200 children across the county still need …
Over 200 Children in Notts Waiting for Foster Homes
West Bridgford Wire
Nottinghamshire County Council currently needs foster homes for 208 children across the county – and just over 100 of those are aged 11 or over.
Becoming a foster carer makes you a hero in a child's eyes – Weekly Times Now
Long Island Abuse Case Reveals Risks of Out-of-State Foster Care
New York Times
Cesar Gonzales-Mugaburu's house in Ridge, N.Y. Over the course of 20 years, he brought more than 100 children into his home. Credit Gordon M.
Foster homes needed for children with complex medical needs
MyWebTimes.com
Youth Service Bureau is seeking families to become licensed to foster children with complex medical needs including a wide range of pediatric …
Foster mom urges Latino families to help children in state care
Deseret News
State Sen. Luz Escamilla, D-Salt Lake City, addresses the media during a press conference about the need for more foster families with Latino …
A better way to help vulnerable children and families
Washington Post
Many of those children find stability they never had thanks to the tireless work of dedicated social workers, foster parents, judges and treatment …
A quarter of Welsh foster children move home several times a year – ITV News
We Need More Foster Carers For Children In Care – Huffington Post UK
Thousands of foster children still moving home several times a year – Charity Today News
Local children in need of foster parents
Canton Repository
Pathway Caring for Children says a shortage of foster parents exists. The Jackson Township-based agency, which serves children from Stark, Summit …
Native American Foster Children Suffer Under a Law Originally Meant to Help Them
Phoenix New Times
the 3-year-old says, fixing a pudgy finger on the other child's photo, framed in lacy gold …. Eventually, she decided to foster children in her own home.
Don't even think of housing foster kids in jails: Editorial
Toronto Star
For example, children whose families ran out of money for housing were twice as likely to be placed with foster parents or group homes, according to …
Effort to recruit foster parents under way in Mississippi
Jackson Clarion Ledger
Sometimes children die in bad home situations while other children graduate from foster care but have no place to go, said Jamie Walley, director of …
Governor calls for faith-based effort to improve foster care – Mississippi News Now
El Paso in need of foster families
KVIA El Paso
After suffering abuse or neglect, children across the country are sometime left without families and end up in the foster care system. It's no different in …
It's Time For You To Become A Foster Parent
The Federalist
We have a network of homes in every state across the country that take in these children. These foster families love and nurture these kids in times of …
A powerful way to change a child's life– foster, adoptive parent classes start Tuesday
Helena Independent Record
Two young Helena women starting college this fall know they wouldn't be where they are today if two local families hadn't opened their doors and …
Manatee kids left in wake of heroin epidemic need help
Bradenton Herald
The statistics on child sheltering in Manatee go hand in hand with the … "We need the government to provide foster homes for children," Dick added.
Manatee County Needs Foster Care Parents – WUSF News
Heroin epidemic raises need for foster families – WWSB ABC 7
Guardian Angels of Southwest Florida looks to expand number of foster homes
Bradenton Herald
The Kruses currently have five foster children, including one sibling group, and a biological child in the six-bedroom house in Palmetto. They are now …
As Number Of Foster Children Rise, DHS Working To Improve Foster Family Recruitment
KUAR
More Arkansas children are entering foster care than leaving the system, and there are more than three times as many foster children as foster homes.
Congress Should Not Kill Lifesaving Options for Foster Youth – The Chronicle of Social Change
Judy Cockerton: Transforming Foster Care in America, One Community at a Time
The Chronicle of Social Change
Cockerton called the Massachusetts Department of Children and Families and signed up to become a foster mom. In May 1999, the Cockertons …
Former foster child pays it forward with duffle bag project
Burlington Hawk Eye
That help wound up coming in the form of bringing a touch of dignity to a child's arrival at a foster home. Thanks to her efforts this year, efforts that were …
No Foster Home…Then What?
The Chronicle of Social Change (blog)
We remove children from abusive and neglectful homes to protect them. Then what? Here are some unpleasant consequences of our foster home …
Gov't Looking to Place More Wards in Foster Homes
Government of Jamaica, Jamaica Information Service
The Government is looking at getting more children, who are under the care of the State into foster homes. State Minister in the Ministry of Education, …
Finding herself at Foster's Home
The Flash Today (press release) (registration) (blog)
STEPHENVILLE (September 1, 2016) – Forty children. Unique circumstances led each of them to Sherwood & Myrtie Foster's Home for Children.
Walk-a-thon draws attention to kids needing parents – The Lawton Constitution
Iowa's Child Cameron waits for you
kwwl.com
Iowa KidsNet is the single statewide service provider for Iowans interested in becoming foster parents or legally adopting children from foster care.
Couple Who Fostered 50 Kids Gets Disney Cruise Line Vacation Surprise
ABC News
"On any given day in America, there's roughly 450,000 children in foster care. And there are not enough homes. And of that number, about 25,000 will …
'GMA's' Ultimate Heroes: Foster Family's Gift to 50 Children – ABC News
Foster parents make a difference 'one child at a time'
Grand Junction Daily Sentinel
Janet Rowland, at podium, executive director of Court Appointed Special Advocates of Mesa County, addresses the need for 25 new foster families by …
Foster Homes Needed Across NC to Care for Surge of Children
TWC News
"We can never have enough foster families to meet the needs of the kids," said Cheryl Harris with the Cabarrus County Child Welfare Division.
Children in foster care in Arkansas reaches all-time high
Arkansas Online
But the state has reversed a trend of losing foster families every quarter, according to reports prepared by the Division of Children and Family Services.
Where to send foster kids? For 72 hours, Skookum House
KUOW News and Information
Peanut and his sister ended up at a place called Skookum House. It's a new kind of temporary foster care home. Kids can stay there for up to 72 hours …
Child advocate says DCF bursting at seams
Boston Herald
The state child welfare agency is being pushed to the limit, juggling nearly 9,500 kids placed in foster homes and other settings — a 10 percent spike …
More Kids for Fewer Homes?
The Chronicle of Social Change
Recent federal data indicate that the foster child population has risen slightly over the past few years to just over 415,000 wards. During the same time, …
East Quogue Woman Takes Foster Children Under Wing
27east.com
One of the hardest things about being a foster mom for Rebecca "Becci" Mendenhall-Atkins is seeing children enter her home with their few …
Growing need for foster families in Ingham, Eaton, and Clinton counties
WSYM-TV
There are 13,000 children in foster care in Michigan and 800 of them live in Ingham, Eaton, and Clinton Counties. "The need for foster homes is very, …
Growing need for foster families in Ingham, Eaton, and Clinton counties
WILX-TV
LANSING, Mich. (WILX) Jennifer DeLeeuw has been a foster parent to four children, and she admits being any kind of parent is no easy feat. "It's been …
Adoptive Homes Sought as Foster Care Surges
PR Newswire (press release)
Jordan Institute and UNC-CH data also reveal over 500 foster children aging out and facing adulthood without finding permanent homes, and about …