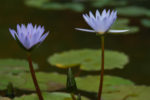 The legislature is back in session after their break.  That means we are back to work on advocacy.  And thank you for all the contacts you have already made.  Time for more.
You may have heard that the conference committee was formed and the conferees were named. Here is what that means.  The house education committee has passed their bill.  The senate education committee has passed their bill.  Some elements in the bills are similar.  Some are not.  Five senators, and five representatives (the conferees) have been chosen to meet and work out the differences.  Then, it will be re-passed in the House and Senate and ready to go to the governor.
The conferees of the E-12 Education Committee are:
House:
Rep. Jenifer Loon (R-Eden Prairie)
Rep. Sondra Erickson (R-Princeton)
Rep. Peggy Bennett (R-Albert Lea)
Rep. Ron Kresha (R-Little Falls)
Rep. Mary Murphy (DFL-Hermantown)
Senate:
Sen. Carla Nelson (R-Rochester)
Sen. Eric Pratt (R-Prior Lake)
Sen. Justin Eichorn (R-Grand Rapids)
Sen. Charles Wiger (DFL-Maplewood)
Here is a brief side-by-side of the key elements in the bills:
House Bill

Senate Bill
Eliminates pathway II early learning scholarship process (process for schools to access resources).
Maintains Pathway II scholarships
Repeals funding for Voluntary PreK program.  Provides additional school readiness funding to those programs for two years and then it is eliminated.  Additional funding for early learning scholarships.
Preserves Voluntary PreK
Moves school readiness, early learning scholarships, voluntary PreK, and Head Start out of Dept of Education to Department of administration and sets funding limits that could result in families being denied programs of their choice.
Provides for a study of Early Care and Education programs after the session ends.  Does not make any of the proposed changes included in the House bill.

Increases Early Learning scholarships by $2 million.

Lowers the ABE growth factor from 3 percent to 1 percent.
Maintains ABE
De-links ECFE from future per-pupil formula increases, but provides an additional $1 million.
No Change
We need all hands on deck to contact the 10 conferees with the message of:
School based early learning programs are an important choice for Minnesota families so keep Pathway II early learning scholarships, and fund other preschool programs including School Readiness and Voluntary PreK.
Schools often serve the most "at risk" students, and are often one of the handful of providers in many rural areas.
Don't add barriers to families participating in school based early learning and Head Start by reorganizing them haphazardly.
Restore the ABE growth factor. We need everyone to be a productive member of our society and economy.