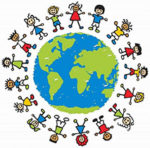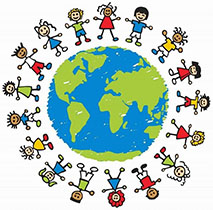 KARA gathers current news about child protection and risk children to bring transparency and  attention to our youngest and most vulnerable  citizens.  This is a sampling of what should be reported –  the great majority of child trauma & abuse never gets reported.
Aspiring researcher / writers, KARA needs you. Help KARA report on at risk children in your community.
Contact mike@invisiblechildren.org with Research/Writing in the subject line.
ALL ADULTS ARE THE PROTECTORS OF ALL CHILDREN – Join The KARA Team (and receive free weekly updates on Friday mornings)
Compilation of information and writing on this page is the hard work of the KARA team and volunteer Eshanee Singh
Donate now and support these pages & 
KARA'S Traveling Child Abuse/Child Protection Exhibit
Recommend the exhibit to your college/university/museum – start the conversation where you live.
Accepting all donations, small and large. 
Girls in Crisis Settings Overlooked for Life-Saving Care, Say Health Advocates.
United Nations Population Fund.
In the face of natural disasters, wars and displacement, women and girls become more vulnerable to rape, sexual exploitation, unwanted pregnancies, forced marriage and several other plights. When in these situations women and girls cannot or do not seek care because of a lack of access and/or because of a stigma surrounding seeking care.  Through several programs UNPF has broken down many barriers to care and education about reproductive and health care.
http://www.unfpa.org/news/girls-crisis-settings-overlooked-life-saving-care-say-health-advocates
80 Years On and Not Enough Has Changed.
Huffington Post.
The millions of children who are displaced because of natural disasters or civil wars all miss out on continuing their education, which  subsequently hinders their future development. Teachers play in important role by traveling from refugee camp to refugee camp, not only teaching, but empower children and building peace, hope, self-esteem and valuable skills.
http://www.huffingtonpost.ca/plan-international-canada/children-refugee-crisis_b_15496158.html
How Dogs Could Make Children Better Readers.
The Independent.
It is well known the reading at a young age can build future academic success and development. Therapeutic animals, including dogs, may have a calming effect and ease the pressure some children may experience in schools. Being able to read to a dog without an uncritical audience may help build the confidence of these children, which may also result in them wanting to read more often.
http://www.independent.co.uk/life-style/health-and-families/how-dogs-could-make-children-better-readers-a7645616.html
St. Kitts – Early Childhood Education Plays a Vital Role in a Child's Development.
The St. Kitts Observer.
The government of St. Kitts says it is dedicated to ensuring the all children have access to early childhood education, whether it be public or private. The government has subsided a portion of the cost, in some cases nearly 50%. The program in St. Kitts has garnered attention from UNICEF not only for having a plan to ensure the education of children, but also for having properly trained teachers to ensure a high standard of education for children.
http://www.thestkittsnevisobserver.com/sourced-information/early-childhood-education-plays-vital-role-childs-development/
United Kingdom: Study shows huge postcode disparity in proportion of children in care
Medical Xpress – February 28, 2017
Children in the poorest areas of the UK are at least 10 times more likely than those in the most affluent to become involved in the child protection system, according to a report by seven British universities. It finds 'strong social gradients' in the rates of intervention across the UK: a step increase in neighbourhood deprivation increases a child's chances of being either taken into care or on a child protection plan by around a third.
https://m.medicalxpress.com/news/2017-02-huge-postcode-disparity-proportion-children.html
Vatican: Marie Collins resigns from Vatican child protection body
Irish Times – March 01, 2017
Abuse survivor Marie Collins has resigned from the Vatican's Commission for the Protection of Minors due to frustration with some officials in the Roman curia. Her resignation takes effect from today.
http://www.irishtimes.com/news/social-affairs/religion-and-beliefs/marie-collins-resigns-from-vatican-child-protection-body-1.2993428
US: Activists calling for greater home-school monitoring
Washington Post – March 05, 2017
Hunt and Green are members of a loose network of Washington-area home-schooled adults who are leading a quiet insurgency against what they say are the worst elements of home schooling, from educational neglect to physical and sexual abuse, to debilitating social alienation. Their efforts are scattered and their experiences varied, but a passion for change is what connects them.
http://www.msn.com/en-us/news/us/these-activists-want-greater-home-school-monitoring-parent-groups-say-no-way/ar-AAnIiLD
US: DHS considering proposal to separate children from adults at border (Includes video)
Cable News Network – March 04, 2017
The Department of Homeland Security is considering a proposal to separate children from adults when they are trying to enter the country illegally at the southern border, a senior DHS official confirmed to CNN on Friday.
http://www.cnn.com/2017/03/03/politics/dhs-children-adults-border/index.html
US: Parental Satisfaction at Work May Reduce Potential for Child Abuse or Neglect
Chronicle of Social Change – March 03, 2017
While parental unemployment is a known risk factor for child abuse and neglect, a new study finds that a parent's satisfaction in the workplace may play an even more important role. The findings, published this January in the Journal of Child and Family Studies, are based on a study of mothers referred by Child Protective Services to a treatment program for child neglect and substance abuse. To gauge a parent's risk of being reported for child abuse researchers used an assessment tool called the Child Abuse Potential Inventory (CAPI).
https://chronicleofsocialchange.org/news-2/parental-satisfaction-at-work-may-reduce-potential-for-child-abuse-or-neglect/25307
US: Undocumented parents are rushing to find guardians for their kids in case they're deported
Fusion.net – March 03, 2017
Undocumented parents are looking to arrange legal guardians for their children as the threat of deportation under the Trump administration looms, Reuters reports. Parents are increasingly asking advocates to help them arrange legal guardianships as a safety measure in case they're unexpectedly deported. One organization, the Coalition for Humane Immigrant Rights of Los Angeles, told the news agency they're receiving 10 such requests per day, compared to roughly two requests per month last year.
Also: Parents fearing deportation pick guardians for U.S. children: http://www.reuters.com/article/us-usa-immigration-parents-idUSKBN16A16V
http://fusion.net/story/389991/undocumented-parents-seek-guardians/
US: Unsealed documents reveal what USA Gymnastics knew about sex abuse complaints (Includes video)
WTHR – March 03, 2017
We have new insight into how the organization responsible for training thousands of Olympic hopefuls handled accusations of sexual misconduct brought against some of its coaches. Indianapolis-based USA Gymnastics kept files over the years with complaints against 54 of its coaches.
Statement from USA Gymnastics: https://usagym.org/pages/post.html?PostID=19818&prog=h
http://www.wthr.com/article/unsealed-documents-reveal-what-usa-gymnastics-knew-about-sex-abuse-complaints
US: Homelessness Leads to Justice System and Vice Versa, New Report Details
Juvenile Justice Information Exchange – March 01, 2017
The connection between youth homelessness and the juvenile system is the subject of a sweeping new study by the Coalition for Juvenile Justice and several of its partners. The report makes recommendations for policymakers, law enforcement and youth advocates and provides broad insights into a problem that has plagued juveniles for decades.
Report: Youth Homelessness and Juvenile Justice: Opportunities for Collaboration and Impact: http://www.juvjustice.org/sites/default/files/resource-files/policy%20brief_FINAL.compressed.pdf
Also: Study Links Homelessness With Juvenile Justice System: http://thecrimereport.org/2017/03/02/study-links-homelessness-with-juvenile-justice-system/
http://jjie.org/2017/03/01/homelessness-leads-to-justice-system-and-vice-versa-new-report-details/
INTERNATIONAL
International: The Intersection Between the Worldwide Refugee Crisis and Human Trafficking
Social Work Helper – March 01, 2017
The worldwide refugee crisis, largely spurred by the historic mass migration of people from war-torn Syria, Iraq, Afghanistan and other countries, are seeking refuge around the world. Many of these individuals are unaccompanied minors and are at even greater risk of exploitation with no social support from their family and sometimes no support from the host country where they are seeking refuge. Some of these individuals have been targeted by human traffickers who are taking this opportunity to exploit their vulnerability.
https://www.socialworkhelper.com/2017/03/01/intersection-worldwide-refugee-crisis-human-trafficking/
Iran: More Abandoned Children Finding Families
Financial Tribune (Iran) – March 06, 2017
The rate of child adoption in the country has seen a 35% increase over the past two years since the new law on adoption was approved in 2015 to facilitate the growth and development of abandoned children or orphans in a family environment.
https://financialtribune.com/articles/people/60819/more-abandoned-children-finding-families
Solomon Islands: Solomon Islands tightens its child adoption laws
Radio New Zealand – March 06, 2017
The Solomon Islands parliament has tightened the conditions for non-residents who want to adopt local children. Under amendments to the adoption act, removing a child from the Solomon Islands for the purposes of adoption now requires a court order. The court must first ensure there are no other suitable arrangements available in the country.
http://www.radionz.co.nz/international/pacific-news/325906/solomon-islands-tightens-its-child-adoption-laws
United Kingdom: Child neglect law to be modernised
Journal of the Law Society of Scotland – March 03, 2017
Emotional abuse and neglect of children will be the subject of new modern legislation, Scotland's Minister for Childcare and Early Years has announced. Minister Mark McDonald said the Children and Young Persons (Scotland) Act 1937 would be updated to recognise the impact of emotional abuse and neglect, as well as physical harm.
http://www.journalonline.co.uk/News/1022954.aspx#.WLwVUfL2Moc
United Kingdom: Huge government u-turn as ministers make an 'unprecedented climb down' on 'dangerous' plans to weaken child protection laws drawn up after Victoria Climbie and Baby P scandals
Daily Mail – March 03, 2017
Education Secretary Justine Greening has scrapped reforms to child protection laws drawn up after that the Victoria Climbie and Baby P scandals. Critics branded the changes 'dangerous' because they would have allowed individual councils to opt out of a series of rules imposed to improve child protection.
http://www.dailymail.co.uk/news/article-4279294/Government-u-turn-child-protection-reforms.html
Vatican City: Abuse Victim Quits Vatican Commission, Citing 'Resistance'
New York Times – March 01, 2017
Marie Collins, who was molested by a priest in Ireland when she was 13, expressed frustration over what she called reluctance among the Roman Catholic Church's hierarchy to implement the commission's recommendations – even those approved by the pope.
Also: Report: Key Vatican sex abuse commission member quits: http://www.cnn.com/2017/03/01/europe/vatican-sex-abuse-collins-resigns/index.html
Also: Sex abuse victim quits Pope Francis' commission to protect minors (Video): http://www.cbsnews.com/videos/sex-abuse-victim-quits-pope-francis-commission-to-protect-minors/
Also: Cardinal O'Malley says voices of clergy sexual abuse survivors are critical: https://www.bostonglobe.com/metro/2017/03/02/cardinal-malley-says-voices-clergy-sexual-abuse-survivors-are-critical/9gs3GnMU1m1rp5z4mMDqiI/story.html
https://www.nytimes.com/2017/03/01/world/europe/vatican-abuse-panel-marie-collins.html?_r=0
US: DHS Secretary John Kelly says if border-crossing families are split up, the kids 'will be well cared for as we deal with their parents'
Week Magazine – March 06, 2017
Last Friday, U.S. officials floated a proposal by the Department of Homeland Security (DHS) to separate parents caught crossing into the U.S. illegally from any children they have with them, detaining them separately as a punitive way to discourage immigration from violence-torn Central America. On Monday, DHS Secretary John Kelly confirmed that he is seriously considering the plan, explaining that his goal is really to protect the children. "Let me start by saying I would do almost anything to deter the people from Central America to getting on this very, very dangerous network that brings them up through Mexico into the United States," he told CNN's Wolf Blitzer on Monday evening.
http://theweek.com/speedreads/684315/dhs-secretary-john-kelly-says-bordercrossing-families-are-split-kids-well-cared-deal-parents
US: Grandparents have many things to consider when raising grandchildren
Enid News and Eagle – March 05, 2017
There are a number of legal and financial issues to consider. Although you may have physical custody of the child, you may or may not have the legal authority to make decisions for that child. It is crucial that you discuss these issues with the child's parents and try to agree on how to proceed with the custody arrangement. In most cases, it is important to seek legal counsel to ensure that your rights, and the rights of the child, are protected.
http://www.enidnews.com/news/local_news/grandparents-have-many-things-to-consider-when-raising-grandchildren/article_1a58662a-f808-5f2f-9b9b-2110f6e1ec7f.html
US: Released documents shed light on how US Gymnastics handled sexual misconduct complaints (Includes video)
Click on Detroit – March 04, 2017
Hundreds of pages of documents unsealed today provide new insight into how USA Gymnastics handled accusations of sexual misconduct leveled against its coaches. The newly-released documents include files USA Gymnastics kept on complaints about 54 coaches.
http://www.clickondetroit.com/news/released-documents-shed-light-on-how-us-gymnastics-handled-sexual-misconduct-complaints
China – Safeguarding Children Against Domestic Violence in China.
The Asia Foundation.
Abuse of 'left behind' children has garnered attention and media coverage. Children, generally aged 10 to 17, experience corporal punishment, verbal punishment, or psychological abuses. Studies have shown that such abuse is inflicted by parents, biological, adoptive or step-parents. Corporal punishment is banned by law in China's schools, however; parents or guardian are given a high level of discretion when exercising discipline, which results in many believing that engaging in such behaviour is not domestic violence.
http://asiafoundation.org/2017/03/01/safeguarding-children-domestic-violence-china/
Trinidad – Kamla Defends Sat Over Position on Child Marriage.
Trinidad Express Newspapers – Daily Express.
The opposition leader supports a religious group in the debate over the age of marriage. The opposition leader and religious group argues that the age of marriage is a matter of culture and is also tied into the history of East Indians, the Hindu faith and Indian people in Trinidad.
http://www.trinidadexpress.com/20170319/news/kamla-defends-sat-over-position-on-child-marriage
Time for a Clear Roadmap for States to End Child Immigration Detention.
Open Democracy.
Children are being detained for years for not having correct travel documents; a five year old girl was detained for three years. While both sides of the argument has strong support, sates have said they would work to end  the practice, but they have not put forward concrete steps to ending the practice. Access to existing child protection mechanisms have been cited by groups as a possible alternative to immigration detention. Amending legislation, so as to restrict the age of detainees, has also been argued to be key step in ending immigration detention.
https://www.opendemocracy.net/beyondslavery/safepassages/leeanne-torpey-daniela-reale/time-for-clear-roadmap-for-states-to-end-child-immigratio
Yemen – Falling Through the Crackers – the Child of Yemen.
Relief Web.
As poverty increases, food supplies dwindle and coping mechanisms erode, children are being recruited by warring parties, pushed into early marriage and also suffering from diseases such as cholera and acute diarrhoea. Schools are being destroyed and are also being used to host displaced families, and as a result, children are missing school and unable to continue their education. About 2 million children are out of school, more than 1, 500 children have been killed and the number of children recruited by waring parties have increased to nearly 1, 580.
http://reliefweb.int/report/yemen/falling-through-cracks-children-yemen?utm_content=buffer2dd17&utm_medium=social&utm_source=twitter.com&utm_campaign=bufferNetherlands: Why international adoption should not yet be terminated (Opinion)
I am Expat – March 07, 2017
t has been scientifically proven that adoption is better for a child's well being than growing up in a children's shelter. And for a small group of children, inter-country adoption is a real option, since there are many couples keen to adopt in the Netherlands. In the Netherlands, inter-country and interracial adoption entered the scene in the 1970s, due to television broadcasts showing the suffering of children in war zones such as Korea.
http://www.iamexpat.nl/read-and-discuss/expat-page/articles/why-international-adoption-should-not-yet-be-terminated
South Africa: Child Welfare crisis not affecting George
George Herald – March 07, 2017
The financial crisis facing Child Welfare South Africa (CWSA) has no effect on the day-to-day running and services offered by the local organisation known as George Child and Family Welfare (GCW), says the director, Sue du Toit. She clarified the agreement that GCW has with CWSA. "George is a completely autonomous and financially independent affiliate of CWSA. We do all our own fundraising and are managed by our own management board."
http://www.georgeherald.com/news/News/General/184136/Child-Welfare-crisis-not-affecting-George
Africa – From Cost to Coast: Africa Unites to Tackle Threat of Polio.
World Health Organization.
Several countries in Africa have taken steps to immunize all children under 5 to stop polio. Health ministers have described the urgency of the need for multiple synchronized immunization campaigns. For the plan of vaccination to be successful, volunteers and health workers will have to work for 12 hours a day, traveling by foot or bicycle from village to village.
http://www.who.int/mediacentre/news/releases/2017/africa-tackles-polio/en/
Romania – Measles Outbreak in Romania: Over 3, 400 Cases Registered, 17 Children Dead.
Romania Insider.
It is argued that the measles outbreak is at least partially due to a campaign against vaccination for children. Measles is a highly contagious virus and it is argued that children who are unvaccinated are at a higher risk of contracting measles. The campaign alleges that the vaccine for measles, mumps, and rubella has serious side effects and may even cause autism.
http://www.romania-insider.com/measles-outbreak-romania-3400-cases-registered-37-counties-17-children-dead/
Yemen – At Two-Year Mark, Yemen's Conflict Takes Heavy Toll on Women and Girls.
United Nations Population Fund.
Food insecurity and high poverty levels puts mothers and children at risk during child birth. Women and girls are also increasingly vulnerable to gender based violence at home and in society. Young children are bearing the burden of caring for their families alone.
http://www.unfpa.org/news/two-year-mark-yemens-conflict-takes-heavy-toll-women-and-girls
Kenya – Teen Mothers in Kenya Become Powerful Advocates for Change.
United Nations Population Fund.
Teen pregnancies hinder girls from continuing their education and building a future. Teen pregnancies are a result of a lack of sexual and reproductive health information in developing countries. Community outreach and training about reproductive health and rights have educated young girls and enabled them to make more informed decisions.
http://www.unfpa.org/news/teen-mothers-kenya-become-powerful-advocates-change
Singapore – Man who Sexually Abused Daughter Jailed 23.5 Years.
Channel News Asia.
A man who sexually abused his daughter for over two years was sentenced to 23 and a half years, of the 24 years maximum, in jail and 24 strokes of the cane. The father denied that he could do such a thing due to a botched medical procedure, which meant that the girl was forced to relive her trauma in having to sit through a whole trail on the matter. The girl was abused from the age of 11 until she confided in her mother about the abuse at age 13.
http://www.channelnewsasia.com/news/singapore/man-who-sexually-abused-daughter-jailed-23-5-years/3610206.html
India – No Child Rights Panel in Telangana, Kids Vulnerable to Crimes.
Times of India.
A State Commission for the Protection of Child Rights was a statutory body created to address, hear and try petitions and cases related to child abuse. The Commission was essentially dissolved after 4 months when it was created divided among two states. As a result, cases that were directed to the Commission are now pending. There is no state/national level body to process these cases and to further protection child rights.
http://timesofindia.indiatimes.com/city/hyderabad/no-child-rights-panel-in-telangana-kids-vulnerable-to-crimes/articleshow/57713731.cms
Canada – Hundreds of Canadian Children Held in Immigration Detention, Report Shows.
The Globe and Mail.
Children were held in detention as a result of their parent or parents being detained. This is a clear violation of human rights and international law as they were not, and cannot, have a hearing reviewing their detention. Being separated from their families have had several negative consequences such as mental distress and changes in appetite and sleep. From 2011 to 2015, although the number of children that stayed in the Toronto Immigration Holding Centre (IHC) has generally decreased, the length of time Canadian children spent in the Toronto (IHC) has generally increased.
http://www.theglobeandmail.com/news/national/hundreds-of-canadian-children-held-in-immigration-detention-report-shows/article34117189/
Australia: Government officials questioned at abuse inquiry over mandatory reporting (Audio)
ABC Online – March 08, 2017
The child abuse royal commission has heard there are significant gaps in the legislation that's intended to keep children across Australia safe.
http://www.abc.net.au/pm/content/2016/s4632720.htm
Egypt – Efforts to End FGM Must be Intensified, Leaders Urge.
United Nations Population Fund.
About 200 million girls and women worldwide have undergone female genital mutilation, a practice which serves no medical purpose but instead increases the likely hood of, among other things, haemorrhaging, infections and even death. Activists and survivors have made great strides in lowering the prevalence of the custom, but experts agree that efforts must be intensified to combat the challenges of demographic growth and the lack of information about the risks and dangers associated with female genital mutilation.
http://www.unfpa.org/news/efforts-end-fgm-must-be-intensified
Somalia's Terrible Famine Crisis Killed Little Hamdi – We Now Need to Come Together to Help End This Tragedy.
Mirror.
Somalia is experiencing the worst drought since 1950. Over 300, 000 children are chronically ill, 6 million people are in need of food aid and more than 20 million people have been affected by the food crisis created by the drought. Medical help is so far away that it takes families days to get there. Families in Yemen, South Sudan and Nigeria are also facing a food and water crisis.
http://www.mirror.co.uk/news/world-news/somalias-terrible-famine-crisis-killed-10059723
India – Haryana Govt Adopts Multi-Pronged Strategy o Tackle Child Malnutrition.
The Indian Express.
The Haryana government intends to work with communities and facilitate multi-department efforts to create awareness and provide children and pregnant women with improved health and nutritional aid. The State Nutrition Policy is intended to provide a framework and guidance for carrying out strategies to achieve the state's health and nutrition target by 2020.
http://indianexpress.com/article/india/haryana-govt-adopts-multi-pronged-strategy-to-tackle-child-malnutrition-4533273/
England – 'Girls Relied on Me for Sanitary Towels': Teachers on Child Poverty in Schools.
The Guardian.
Teachers are giving more accounts that would indicate that child poverty is increasing. Students are relying more and more on teachers to provide the basic necessities, such as food, clothes and sanitary towels for girls. One teacher has stated that herself and some of her colleagues have bought one family bedding and a microwave.
https://www.theguardian.com/education/2017/mar/18/child-poverty-teachers-schools-sanitary-towels-low-income-families
Ghana – Gender Minister Meets Global Representatives on Child Marriage.
Business Ghana
The Minister of Gender, Children and Social Protection stated after a meeting that child marriage is an issue that must be addressed, and have action taken on it immediately, as it is an issue that affects the nation's socio-economic development. The Minister appealed to parents to educate their children, especially girl children, and also urged stake holders to educate children and parents on the dangers of child marriage.
https://www.businessghana.com/site/news/general/142593/Gender-Minister-meets-global-representatives-on-child-marriage
Australia – Justin Bieber Impersonator Charged with More than 900 Child Sex Offences.
CNN.
A 42-year-old man has allegedly used platforms such as Facebook and Skype to solicit explicit images from children under 16. This incident highlights the vulnerability of children on social media to online predators who groom and seduce victims to give these sex offenders exploitive materials.
http://www.cnn.com/2017/03/08/asia/australia-man-bieber-sex/
Ghana – Child Labour Continues to Thrive in Ghana – Report.
Ghana Business News.
Children are arriving at school exhausted and sometimes late as they have to work in hazardous conditions. They face neglect and abuse and lack food and clothing. Sometimes parents send their children to live with extended families, either, when work is not available or when they are unable to adequately feed their children. A young girl sent to live with her extended family was regularly sexually abused by her uncle.
https://www.ghanabusinessnews.com/2017/03/15/child-labour-continues-to-thrive-in-ghana-report/
Bolivia – Is Child Labour Always Wrong? The View from Bolivia – Podcast Transcript.
The Guardian.
Criticism arises after the government sets the minimum for work at 14, and in some specific circumstances, at 10. A founder of a child support group argues that there are two types of child labour, one in which children chose to work to help support their family, and the other where children are forced into work and are often times exploited. He states that there is a cultural context that is overlooked when forming a judgement on children working.
https://www.theguardian.com/global-development/2017/feb/24/is-child-labour-always-wrong-the-view-from-bolivia-podcast-transcript
Syria – At Least 652 Children were Killed in Syria Last Year, UNICEF Says.
The Star.
Both sides involved in the Syrian conflict have increasingly targeted schools, playgrounds and parks. Coping mechanisms have all been eroded, subsequently driving children into labour, early marriage and combat. Furthermore children are dying from preventable diseases and struggling with addictions and mental disorders, on a long term basis, as medical care has also been eroded. Coping with hardship is particularly difficult because all parties involved have blacked vital aid supplies and assistance.
https://www.thestar.com/news/world/2017/03/13/at-least-652-children-were-killed-in-syria-last-year-unicef-says.html
Ghana – Stakeholders Urged to Prioritize Girl-Child Education.
Ghana News Agency.
The Executive Director of Insight Foundation calls on stakeholders and parents to ensure that girls not only receive an education, but that they also stay in school. Ensuring the education of girls empowers girls to find their voice and also enables sustainable development on a national level.
http://www.ghananewsagency.org/education/stakeholders-urged-to-prioritize-girl-child-education-114296
Uganda – Palace Attack Deaths Underreported; At Lease 15 Children Still Missing.
Mareeg.
There are calls for an independent investigation into an operation which lead to the loss of at least 87 people, including at least 15 children, over a two day period. The army maintains that security forces did not use unnecessary force and that those killed were armed fighters. There are also calls for the officials involved in the planning and execution of the attack to be removed from their positions, pending a full independent and impartial investigation.
https://mareeg.com/palace-attack-deaths-underreported-at-least-15-children-still-missing/
India – Child Trafficking, Negligence Cases: Bengal Govt Instructs Police to Gather Details of Private Hospitals, Clinics.
The Indian Express.
After a series of cases where private hospitals were trafficking and selling babies, the government is now asking private hospitals to supply information and documentation of their registration, licenses, staff and medical equipment. This is an attempt to regulate and know more about the private medical industry which is known to extort money from the poor and needy. However, there are objections as government hospitals are excluded. Others argue that the Bill created in light of recent efforts is not fair to doctors as it hold doctors liable for offences not committed by them.
http://indianexpress.com/article/cities/kolkata/child-trafficking-negligence-cases-bengal-govt-instructs-police-to-gather-details-of-private-hospitals-clinics-4568075/
Mongolia – Women's Needs Take Back Seat Under Threat of Dzud n Mongolia.
United Nations Population Fund.
In light of harsh winter conditions, which are threatening the livelihood of pastoral and nomadic communities, women and girls are becoming increasingly vulnerable to gender based violence. Also, the health and hygiene needs of women and girls are less than secondary, as available resources are put towards food, fuel and maintaining livestock.
http://www.unfpa.org/news/womens-needs-take-back-seat-under-threat-dzud-mongolia
Guatemala – Girls Killed in Fire at San Jose Pinula Child Centre.
Al Jazeera.
The issue of overcrowded shelters and the abuse of children at shelters has come to light after 21 girls were killed in a fire and over 40 girls ended up in hospitals with second and third degree burns. The place where children are seeking refuge is the same place where they encounter the same problems they are running from. The facility had previously been the recipient of several complaints of overcrowding and physical and sexual abuse. A human rights prosecutor and UNICEF has called for the closure of the facility. This poses the question that if the facility is closed, where would present and future displaced girls stay, and what will be done to ensure this does not happen again?
http://www.aljazeera.com/news/2017/03/guatemala-fire-deadly-blaze-rips-child-centre-170308172956284.html
India – Women's Leader from India's Ruling BJP Charged with Child Trafficking.
The Guardian.
The State Secretary of the ruling party of India, the BJP, has been arrested and charged with cheating, trafficking and exploitation, after allegations of the leader's involvement in selling Indian babies to people from foreign countries, including Australia, France and the US, and even within India. It is unclear of whether the people who 'adopted' the children will be facing criminal charges. In India over 100,000 children are trafficked after which they are put to work in factories or in homes as domestic workers.
https://www.theguardian.com/global-development/2017/mar/03/womens-leader-juhi-chowdhury-india-ruling-bjp-charged-with-child-trafficking
Sri Lanka – Ninety Per Cent of Sri Lanka Women Endure Sexual Harassment o Public Transport, UNFPA Study Shows.
United Nations Population Fund.
It is argued that because of a lack of formal data and underreporting, the issues women and girls face in terms of violence and discrimination has been largely overlooked. Women and girls are vulnerable to a wide range of harassment such as leering, verbal abuse, and physical harassment. Unwelcome deliberate touching and invading of personal space are also examples of harassment women and girls are subjected to. Often times women and girls feel humiliated and afraid, which may explain the underreporting and lack of formal data. It is said that the harassment they experience has affected their personal lives and school performance.
http://www.unfpa.org/news/ninety-cent-sri-lankan-women-endure-sexual-harassment-public-transport-unfpa-study-shows
Nigeria – 50-YR-Old Woman Sells 3-YR-Old Girl to Pay House Rent.
Pluse.ng.
A member of a known syndicate, that abducts and sells children, was caught with the missing victim. The member enrolled in a beads making shop at the victim's mother's house and later kidnapped the victim. Investigators found that this member continuously uses this trick to abduct other children. After abducting a child, members would pass off the child to other members so that they could sell the child to people in other states. One member alleges that she was lied to in the reasons for abducting the child, she believed she was helping the father get his child back from the mother.
http://pulse.ng/gist/50-yr-old-woman-sells-3-yr-old-girl-to-pay-house-rent-id6372690.html
Latin America – What's Wrong with Latin American Early Education.
The New York Times.
Recent studies have illustrated a link between early childhood development and the quality of life and skills of children later on in life. Research suggests that the problem of mothers who have not had access to education perpetuates shortcomings in their children, such as in vocabulary and language development. Social and economic inequalities further widens the gap in learning and development.
https://www.nytimes.com/2016/03/19/opinion/international/whats-wrong-with-latin-american-early-education.html?_r=1
Sierra Leone – AU Strategizes How to End Child Marriage.
All Africa.
A workshop organized by the African Union aims at addressing and tackling the issue of child marriage while also being sensitive to cultural traditions. The workshop also intends to enable the media to be better advocates and a medium through which non-discriminatory practices towards women's participation in the media can be carried out.
http://allafrica.com/stories/201703020972.html
Mexico – Over 6,000 Children Disappeared in 6 Years.
Mexico News Daily.
Most young girls kidnapped by criminal gangs are believed to be trafficked into sexual exploitation. Young boys are also believed to be kidnapped and either sold or pushed into illegal adoptions. A period of 3 days, or 72 hours, must pass before officials may investigate a missing or disappearance case.
http://mexiconewsdaily.com/news/over-6000-children-disappeared-in-6-years/
South Sudan – Protecting Children from Fighting Adult Wars in South Sudan.
Relief Web.
UNICEF reports that in 2016 over 1,000 children have been recruited by both government and rebel forces, despite the parties having signed agreements to prevent the use of children. Children are opting to join the war, with some stating that it is safer as a soldier. Poor civilian protection and low investment in youth is argued to be factors that increase the vulnerability of children to recruitment.
http://reliefweb.int/report/south-sudan/protecting-children-fighting-adult-wars-south-sudan
Nearly 2 Million Kids Die from Pollution Each Year.
Live Science.
Over half a million children die from respiratory infections and over 200, 000 children die during the first month of life. Such deaths are directly caused because of environmental factors, including air pollution, contaminated war and poor sanitation. The WHO encourages government agencies to work together in a co-operated  effort to reduce environment hazardous. The WHO suggests improving the state of and accessibility of health facilities, increasing the availability of public transportation and develop better means of managing hazardous waste.
http://www.livescience.com/58136-child-deaths-pollution-who.html
Latin America & the Caribbean – Humanitarian Action for Children 2017 – Latin America and the Caribbean.
Relief Web.
Natural disasters, droughts and health outbreaks have affected Latin America and the Caribbean in that they have lead to major economic crises and violence across the region. UNICEF has and continues to work with regional level corporations and common tools to develop regional level responses. The aim is to create and strengthen dialogue with and the capacities of communities, children and vulnerable populations. With the 78% of their aid goal, the UNICEF Latin America and the Caribbean Regional Office (LARCO) has managed risk reduction and has provided emergency response.
http://reliefweb.int/report/world/humanitarian-action-children-2017-latin-america-and-caribbean
China – New Rules for Students with Disabilities Inadequate.
Human Rights Watch.
While China's new regulations do mandate local governments to fund more educational plans for people with disabilities, these new regulations are narrow and restrictive in their admission of children to mainstream schools and specific programs; they only admit children with physical disabilities or mild forms of other disabilities. Children with more severe disabilities have greater difficulties in receiving accommodations and support.  Under the UN Committee on the Rights of Persons with Disabilities, China's regulations are not inclusive, instead it expects children with disabilities to fit the system rather than personalizing accommodations.
https://www.hrw.org/news/2017/03/06/china-new-rules-students-disabilities-inadequate
South Africa – Schools Cannot Threaten, Detain Children Over Missing Documents – Rights Group.
All Africa.
A school in a town in South Africa has threaten to call police to remove foreign children without proper documentation. They have since withdrew such statements and issued an apology, but Lawyers for Human Rights object to refusing education to child refugees and asylum seekers as there is a law, The Schools Act, clearly stating that children cannot be excluded from being admitted to a school based on them not having the proper documents.
http://allafrica.com/stories/201703020709.html
Pollution Responsible for Quarter of Deaths of Young Children, says WHO.
The Guardian.
Over a million children die each year from preventable deaths caused by toxic air, unsafe water and a lack of sanitation. The developing organs and immune systems makes young children especially vulnerable to a polluted environment. The effects of harmful and dangerous pollution not only has short term but also long term health consequences such as asthma, increase risk of heart disease, stroke and cancer.
https://www.theguardian.com/environment/2017/mar/06/pollution-quarter-of-deaths-of-young-children-who?utm_content=buffercb50f&utm_medium=social&utm_source=twitter.com&utm_campaign=buffer
Afghanistan – Broken Promises, Displaced Afghan Girls.
Relief Web.
A report has identified three main reasons why displaced girls and boys are out of school. Among these reasons is that families cannot afford school related costs, let alone costs to feed their families or afford housing and shelter. This had lead to increased pressures to engage children in domestic and other labour.
http://reliefweb.int/report/afghanistan/broken-promises-displaced-afghan-girls
Iraq – 15 Hospitalized as Details of Alleged Mosul Chemical Attack Emerge.
Voice of America.
Testing, although not yet conclusive, has revealed that the weapon used in bombings in Mosul neighbourhoods was mustard gas. Children has been treated for severe injuries and doctors state that they do not know if they will ever recover entirely. The attacks not only have resulted in injuries but have also displaced more than 200, 000 people. Analysts argue that the use of chemical weapons will complicate the battle for the remainder of western Mosul.
http://www.voanews.com/a/fifteen-hospitalizes-allege-mosul-chemical-attack/3750500.html
US: Baylor Professor's Research Sparks Calls for Change in Adoption, Options Counseling Process
Baylor Media Communications – March 08, 2017
Qualitative study includes interviews of birth mothers discussing pros and cons of adoption process.
Report: Understanding Options Counseling Experiences in Adoption: A Qualitative Analysis of First/Birth Parents and Professionals: http://www.adoptioninstitute.org/wp-content/uploads/2017/03/Understanding-Options-Counseling-Experiences-in-Adoption-Qualitative-Study.pdf
Information Gateway resource: Options Counseling for Expectant Parents: https://www.childwelfare.gov/topics/adoption/preplacement/working-parents-families/options-counseling/
http://www.baylor.edu/mediacommunications/news.php?action=story&story=178122
US: Can You Sue Child Protective Services for Emotional Distress?
FindLaw – March 08, 2017
Unfortunately, unless your civil rights are violated, you likely won't have any legal claim against Child Protective Services stemming from the agency's, or its representatives', routine actions. So, you likely won't be able to sue for emotional distress. However, when civil rights are violated, individuals can sue CPS, and these claims can be costly for cities.
http://blogs.findlaw.com/injured/2017/03/can-you-sue-child-protective-services-for-emotional-distress.html
Fiji: 1077 cases of child abuse in 2016
Fiji Broadcasting Corporation – March 10, 2017
Minister for Women, Children and Poverty Alleviation Mereseini Vuniwaqa says these figures cannot be taken lightly and they will strengthen child protection initiatives.
http://www.fbc.com.fj/fiji/48906/1077-cases-of-child-abuse-in-2016
Ireland: Relatives seek truth about Irish babies 'discarded like litter' (Includes video)
Reuters – March 09, 2017
Peter Mulryan's little sister may lie buried among the bones of babies and toddlers found in the sewers of what was once a home for unmarried mothers in the Irish town of Tuam, but he wants to know for sure. The announcement last week by an official inquiry that it had found "significant quantities" of remains at the site has horrified Ireland, reviving anguish over how women and children were once treated at state-backed Catholic institutions.
http://uk.reuters.com/article/uk-ireland-church-babies-idUKKBN16G1JG
Syria: Syrian children face growing mental health crisis, new report reveals
Relief Web – March 06, 2017
Major research project by Save the Children finds widespread evidence of 'toxic stress' and mental health issues among children inside Syria, as experts warn the psychological damage could be irreversible
Report: Invisible Wounds: The impact of six years of war on the mental health of Syria's children: http://reliefweb.int/report/syrian-arab-republic/invisible-wounds-impact-six-years-war-mental-health-syria-s-children
http://reliefweb.int/report/syrian-arab-republic/syrian-children-face-growing-mental-health-crisis-new-report-reveals
United Kingdom: Scotland to reconsider contentious child welfare plan
World – March 09, 2017
Scottish officials this week announced they are reintroducing a controversial law that would assign a state guardian to every child in the country.
https://world.wng.org/2017/03/scotland_to_reconsider_contentious_child_welfare_plan
Canada: CBC Investigates: 'It's really a scandal': Reasons for 53 deaths of at-risk children hidden by secret committee
CBC News – March 13, 2017
At least 53 children known to child protection services in New Brunswick have died from unnatural causes over the past two decades. How they died and whether any could have been saved is not for the public to know, according to the provincial government.
http://www.cbc.ca/news/canada/new-brunswick/lost-children-review-system-1.4018658?cmp=rss
Canada: Country to join hands fighting child marriage (Includes video)
Star Online – March 13, 2017
The Canadian government has welcomed collaboration with local civil societies to raise awareness against child, early and forced marriages that is widespread across the globe.
http://www.thestar.com.my/metro/community/2017/03/13/canada-to-join-hands-fighting-child-marriage-envoy-suggests-comprehensive-approach-to-promote-human/
International: UN agency spotlights role of Governments in preventing child exploitation in tourism
Boston News Net – March 11, 2017
The United Nations-backed meeting on tourism has spotlighted the leading role of Governments in preventing all forms of child exploitation in the leisure travel industry. "There is a bright and black side to tourism ["] We cannot allow the tourism infrastructure to be used for this and shouldn"t have any issues in exposing such situations," said UN World Tourism Organization (WTO) Secretary-General Taleb Rifai in a press release.
http://www.bostonnews.net/news/252358469/un-agency-spotlights-role-of-governments-in-preventing-child-exploitation-in-tourism
United Kingdom: Outrage in Britain as unaccompanied migrant children are abandoned
America, the Jesuit Review – March 10, 2017
Fury was the response among many when the government chose to renege on its commitment to bring in 3,000 refugee children. Parliament had added the so-called Dubs Amendment to its contentious Immigration Act, a sop for humanitarians on a measure that overall sought to toughen sanctions against illegal immigration. The Act was viewed as an excessively harsh crackdown-although there was no shortage of voices roaring for further clampdowns.
http://www.americamagazine.org/politics-society/2017/03/10/outrage-britain-unaccompanied-migrant-children-are-abandoned
United Kingdom: A very British tug of war over Europe's child refugees
openDemocracy – March 09, 2017
Parliament has voted to silence the voices of local communities. Their message of European solidarity and warm welcome for refugees is an anathema to the politics of Brexit Britain.
https://www.opendemocracy.net/5050/jennifer-allsopp/very-british-tug-of-war-over-europe-s-child-refugees
Canada: Iranian immigrants divided by adoption regulations
CTV News – March 13, 2017
Azam Jabbari, her husband and daughter have all been granted residency status to live in Canada. But her adopted ten-year-old son, Paiman, has been denied. Quebec will only recognize an international adoption if the family of origin gives up its legal rights. MNA Amir Khadir said many countries approve adoptions without that restriction.
http://montreal.ctvnews.ca/iranian-immigrants-divided-by-adoption-regulations-1.3323584
Canada: The Lost Children: Change on horizon for First Nations child welfare
CBC News – March 13, 2017
Child welfare agencies on First Nations reserves in New Brunswick are on the cusp of a major overhaul, nearly a decade after the suicide of a teenage girl who was sexually abused in a foster home.
http://www.cbc.ca/news/canada/new-brunswick/lost-children-agency-merger-1.4019284
Guatemala: As fire's death toll rises, so does desire for orphan care reform in Guatemala
Mission News Network – March 13, 2017
The death toll continues to rise in the wake of a tragic fire at a government orphanage near Guatemala City. As of Sunday, 40 girls have perished – and more children remain in critical condition in local hospitals. Accusations continue to mount as a country mourns and families plead for answers. Orphan Outreach's Mike Douris says, in moments like this, it's essential to look at the true issues so wisdom may be used in bringing about lasting change in care for orphans and vulnerable children.
Also: Child Welfare Officials Arrested In Guatemala Shelter Fire That Killed 40 Girls: https://www.buzzfeed.com/rosebuchanan/guatemalans-weep-after-fire-kills-at-least-21-teenage-orphan?utm_term=.xoe6rEBr#.wv3z2aK2
https://www.mnnonline.org/news/fires-death-toll-rises-desire-real-orphan-care-reform-guatemala/
Mexico: Growing Number Of Migrants Seeking Refuge In Mexico
Opposing Views – March 13, 2017
As the Trump administration moves forward on stricter border enforcement and deportation laws, greater numbers of Central American immigrants fleeing from Guatemala, El Salvador and Honduras are abandoning hopes of entering the U.S. either illegally or by asylum and instead attempting to simply remain in Mexico.
http://www.opposingviews.com/i/society/more-immigrants-seeking-refuge-mexico-because-us-crackdown
Yemen: Children suffer untold psychological damage
Abu Dhabi National – March 11, 2017
The war in Yemen has taken a heavy toll on children, with nearly 1,400 killed and more than 2,000 injured since March 2015, according to the United Nations Children's Fund. Nearly 10 million Yemeni children face fear, pain and deprivation brought on by the war, Unicef said in a report last year, and the recruitment of child soldiers has also increased exponentially, particularly by the Iran-backed rebels.
http://www.thenational.ae/world/middle-east/yemens-children-suffer-untold-psychological-damage
Germany: Parents allowed to permit child restraints
Deutsche Welle – March 14, 2017
The German parliament has debated a new bill that allows parents to have their children restrained in hospital in certain cases. Child welfare activists say the new rules don't go far enough and could be abused.
http://www.dw.com/en/german-parents-allowed-to-permit-child-restraints/a-37889615?maca=en-rss-en-top-1022-rdf
United Kingdom: Current Legal Issues in Migration: Unaccompanied Minors – What Have We Learned?
Border Criminologies – March 13, 2017
It is clear that legal challenges continue to lead to important (hard-fought) victories in individual cases. First instance decision making in the field of immigration and asylum is notoriously poor, such that legal action is often justified. Moreover, cases involving unaccompanied minors (particularly where they involve young children) may be met with sympathy in the courts.
https://www.law.ox.ac.uk/research-subject-groups/centre-criminology/centreborder-criminologies/blog/2017/03/current-legal
US: Marchant Introduces Legislation Protecting Children from Identity Theft
Office of U.S. Congressman for Texas Kenny Marchant – March 15, 2017
Today, U.S. Congressmen Kenny Marchant (R-TX-24) and Lloyd Doggett (D-TX-35) introduced the Social Security Child Protection Act (HR 1512). The legislation allows the Social Security Administration (SSA) to issue a new Social Security Number (SSN) to children age 13 and under who have had their SSN stolen due to inadvertent disclosure.
https://marchant.house.gov/2017/03/15/marchant-introduces-legislation-protecting-children-from-identity-theft/
US: Loebsack backs legislation to help homeless children
Ottumwa Courier – March 14, 2017
Rep. Dave Loebsack (D-Iowa) has teamed with an Ohio Republican to reintroduce legislation aimed at helping homeless minors. The Homeless Children and Youth Act is an attempt to establish a more accurate system for the federal government to measure the problem of youth homelessness. That, in turn, should lead to better means for helping those people.
Also: Bill aims to help homeless kids by cutting red tape: http://myfox28columbus.com/news/local/bill-aims-to-help-homeless-kids-by-cutting-red-tape
http://www.ottumwacourier.com/news/loebsack-backs-legislation-to-help-homeless-children/article_76299e4e-08f0-11e7-a877-2fa9c29ee3c9.html
US: Finding Safe, Supportive Homes for Teens in Foster Care
National Center for Youth Law News – March 01, 2017
NCYL recently kicked off a 50-state study to identify state laws and regulations that either help or hinder placement of foster teens in safe, supportive homes before they age-out of the foster care system.
https://youthlaw.org/publication/highlights-work-march-2017/
INTERNATIONAL
Australia: Foster care: Fewer Queensland children being placed with relatives
Courier Mail – March 15, 2017
Queensland foster parents are carrying the heaviest burden in the country, with many juggling two or more children in need of care. They are also stepping up to care for strangers as fewer Queensland children are placed with relatives. The revelation comes amid a foster carers recruitment drive and government promises to pay for foster children's child care in a move designed to appease foster families.
http://www.couriermail.com.au/news/queensland/foster-care-fewer-queensland-children-being-placed-with-relatives/news-story/124b7492af20fe31f504a6df479d1b07
Canada: Advocates concerned about unaccompanied minors seeking asylum in Canada
Canadian Press – March 16, 2017
The mother – who Clarke wouldn't identify to protect her from any possible reprisals back home – was denied entry under the Canada-U.S. Safe Third Country Agreement, which stipulates that an asylum seeker must make their claim in the first safe country in which they land. But her children were allowed into Canada under the care of their aunt, because of an exception that permits entry for those who have a blood-relative in the country.
http://www.660news.com/2017/03/16/advocates-concerned-about-unaccompanied-minors-seeking-asylum-in-canada/
Canada: Manitoba chiefs order child welfare agency board to suspend reformist director
APTN National News – March 16, 2017
Chiefs with a northern Manitoba tribal council have taken the extraordinary step of forcing the suspension of the official in charge of running a child welfare agency responsible for four northern First Nations. It remains unclear exactly why chiefs with the Island Lake Tribal Council moved to place the Island Lake First Nations Family Services executive director on administrative leave with pay while ordering a "full review on the administration practices and the delivery of services" of the organization.
http://aptnnews.ca/2017/03/16/manitoba-chiefs-order-child-welfare-agency-board-to-suspend-reformist-director/
Canada: Canada and First Nations Leadership Council continue discussions on advancing First Nation child and family services in British Columbia
Canada NewsWire – March 15, 2017
Today, as part of the Government of Canada's ongoing efforts to rebuild nation-to-nation relationships, Minister Bennett met with the First Nations Leadership Council (FNLC) to discuss the work of improving First Nations Child and Family Services in British Columbia. Solutions brought forward by First Nations are instrumental in helping ensure that every child and family receives access to the care they need when they need it.
http://news.morningstar.com/all/canada-news-wire/20170315C8607/canada-and-first-nations-leadership-council-continue-discussions-on-advancing-first-nation-child-and-family-services-in-british-columbia.
Guatemala: Death toll in Guatemala fire rises to 39 girls; key official ordered not to leave country (Includes video)
Associated Press – March 12, 2017
The president has blamed the government's "rigid" and "insensitive" system for dealing with troubled youths and has promised to reform protective services for some 1,500 minors currently living in youth shelters around the country.
http://abc7.com/news/death-toll-in-guatemala-fire-rises-to-39-girls/1797181/
Malaysia – Sold into Marriage: How Rohingya Girls Become Child Brides in Malaysia.
Asia Pacific.
Young Rohingya girls escaping violence and brutality in Myanmar end up falling into the hands traffickers who sell them to older men in Malaysia. It, however, is common for Rohingya women and girls to marry Rohingya men in the countries they fled too, sometimes these marriages are arranged by families for young girls. In Malaysia child marriages are tolerated as girls under 16 may marry with permission from the Shariah court. In the case of the Rohingya girls, Rohingya imams conduct the marriages and print marriage certificates no indication of whether the certificate is legal under Malaysian law. With no legal recognition of the marriage it is difficult to receive intervention and help in cases of domestic abuse.
http://www.channelnewsasia.com/news/asiapacific/sold-into-marriage-how-rohingya-girls-become-child-brides-in/3520432.html
Indonesia – Singaporean Volunteers Bridge Education Gap in South Jakarta Neighbourhood.
The Straits Times.
In the face of expensive and privately run early childhood education, foreign teachers are volunteering their time to teach kids. Early childhood education is not mandatory in Indonesia but the government has gradually made steps to increase funding for early childhood education and education centres in every village. It is important the the government follow through on their plans as early childhood education is crucial for longterm and future social and educational development of a child.
http://www.straitstimes.com/asia/se-asia/singaporean-volunteers-bridge-education-gap-in-south-jakarta-neighbourhood
South Asia's Lawmakers Meeting Begins to Discuss Child Welfare.
The Kathmandu Post.
A meeting organized by UNICEF officers in South Asia aim to address issues of health, education and social security in relation to children. One Major problem faced in South Asia is child mortality, or the mortality of children under the age of 5. Another problem is the number of children who are out of school.
http://kathmandupost.ekantipur.com/news/2017-03-02/south-asias-lawmakers-meeting-begins-to-discuss-child-welfare.html
Bangladesh Child Marriage Law Sparks Criticism.
Asia Times.
Children as young as 14 may marry in Bangladesh, with the permission of their parents, despite the minimum age marriage for females being 18. There are specific 'special circumstances' which allow children to be married before the minimum age. These 'special circumstances' include girls who elope, are raped or bear children out of wedlock. A ruling party lawmaker states that the new law is reflected of the reality in villages and is intended to protect rights and dignity of children born out of wedlock. Human Rights Watch fears that this is a set back in the fight against child marriage.
http://www.atimes.com/article/bangladesh-child-marriage-law-sparks-criticizm/
Myanmar – Rape, Torture and Child Murder Alleged in New UN Report into Rakhine State.
CNN.
Families are fleeing to Bangladesh as Myanmar's military forces rape, murder and torture Rohingya Muslims; a 5 year-old-girl had her throat slit after trying to save her mother from being raped. Myanmar's military has for years inflicted brutal violence against the Rohingya Muslims and Myanmar's government has simultaneously remained silent and denied claims of human rights abuses. Human rights abuses have been unable to be confirmed by journalists and aid agencies have had difficulties reaching the Rohingya people has Myanmar's government has and continues to limit and restrict their access to the area.
http://www.cnn.com/2017/02/03/asia/rohingya-united-nations-report/
Afghanistan – Killed or Maimed, Afghan Conflict Takes a Rising Toll on Children.
The National.
With the escalating violence in Afghanistan children are becoming increasingly vulnerable to the violence and its consequences. Children are landing in hospital beds with serious injuries after being near bomb blasts and armed fire.
http://www.thenational.ae/world/central-asia/killed-or-maimed-afghan-confict-takes-a-rising-toll-on-children
Spain – Madrid Officials Impound Bus with Anti-Transgender Message .
The Washington Post.
A organization that disapproves teaching sexual diversity in schools has plastered anti-transgender phrases on a bus, but authorities have stopped the bus from returning to the capital.
https://www.washingtonpost.com/world/europe/madrid-officials-impound-bus-with-anti-transgender-message/2017/03/01/5764ff6e-fe76-11e6-9b78-824ccab94435_story.html?utm_term=.2dfbff5bbdbd
Albania – Human Trafficking: Poor Women and Girls Targeted in Albania.
BBC News.
Activists attribute human trafficking, of girls from Albania, to an entrenched male dominated culture in which women and girls are vulnerable to domestic violence, making them easy prey for traffickers. Many women and girls are duped into false marriages and lured by the promise of employment. Traffickers also engage in kidnapping and brutal tactics when moving girls across borders. While efforts have been made by the government to improve prosecutions, there is still room to increase and improve investigations, prosecutions and convictions. More also needs to be done to hold complicit officials accountable.
http://www.bbc.com/news/world-europe-39047787
Uganda – Former Ugandan Circumciser Says She Will Never Go Back to Performing FGM.
United Nations Population Fund.
A member of the Sebei ethnic group has performed female genital mutilation procedures on many girls because she was told she had to keep her culture alive through the practice. After the Uganda government passed a law criminalizing FGM, she stopped the practice and turned to farming, willing and weeding instead. Through UNICEF education and awareness programs, stereotypes surrounding uncircumcised girls have now been discredited among many villagers.
http://www.unfpa.org/news/former-ugandan-circumciser-says-she-will-never-go-back-performing-fgm
Syria – War Crimes Committed by All Parties in Battle for Aleppo – UN Mandated Inquiry on Syria. UN News Centre.
The UN mandated report has found that hundreds of civilian children have suffered as parties in fighting for control over Aleppo have resorted to brutal tactics such as deliberately targeting hospitals and schools. The attack on the humanitarian convoy has resulted in the suspension of all humanitarian aid in the country. The report has also found that evacuation agreements have lead to force displacement of thousands of civilian with little to no choice of returning.
http://www.un.org/apps/news/story.asp?NewsID=56265#.WLnIxHcZOu6
Haiti Hotel Police Raid Exposes Child Sex Trafficking.
Reuters.
In a raid of a hotel resort police have rescued at least 31 women and girls from human sex trafficking. The police have also seized a computer containing phonographic images of children. American and Canadian tourists have been alleged to have paid for accommodations for children in the hotel. Despite Haiti having an anti-trafficking law, with prison sentences ranging from seven years up to life imprisonment, men, women, and children are bought and sold into labour and prostitution.http://www.reuters.com/article/us-haiti-humantrafficking-children-idUSKBN15M272