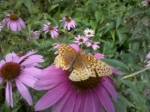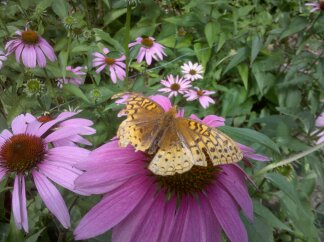 The most painful thing about the Eric Dean lawsuit (aside from the sadness of a four-year old boy tortured to death over years by his step mother Amanda Peltier) is reliving the abuse that led to his death when this new lawsuit hits the papers.
Brandon Stahl's Star Tribune article today is an in your face reminder of how bad things are for at risk children, how vulnerable and voiceless they are and how Eric's torture was ignored by so many for so long.
Without the persistence and hard work of Brandon Stahl and the Star Tribune, Eric Dean's death would have remained unnoticed and child protection in MN unchanged. 
Four MN counties would still screen out 90% of the child abuse calls & social workers would still be forbidden from knowing about prior histories of abuse in home when investigating new reports.  15 reports of face and body bites, broken arm and intestinal puncture could still be ignored.
Eric Dean's paternal grandmother, Yvonne Moore praises the reforms driven by Governor Dayton's task force on child protection but she "deplores the lawsuit".
I understand that.
It's embarrassing and painful to be reminded of how awful Eric Dean's life was and how the people in his life (that includes all of us) allowed his suffering to become a slow tortured death.
If Eric were the only MN child to live such a depraved and trauma filled life, I might agree with Yvonne Moore about the lawsuit.
I don't think Yvonne Moore knows how Eric's story is also the story of six-year old Kendrea Johnson's suicide and thousands of MN's abused and neglected children suffering years of sexual and physical abuse that remain hidden from the rest of us.
Years as a volunteer CASA guardian ad litem have shown me that all this trauma and sadness is hidden unless a child dies a death that captures a news reporter who digs through the barriers that make information "unavailable" and puts it in front of us.
The secrecy and lack of transparency and accountability are a piece of what this lawsuit should make public.  We should know these things if we ever hope to keep them from happening again.
Julie Olivier's (Eric's maternal grandmother) lawsuit reflects directly on how we value children and it should trouble all of us that without support and oversight, our institutions let terrible things happen to toddlers and children.  We are better than this.
All adults are the protectors of all children.
If Eric Dean had been a child of color, would the story have been the same?