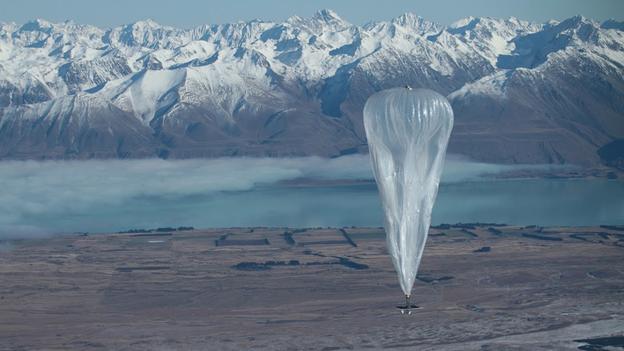 KARA tracks current news about at risk children bringing transparency and  attention to our youngest and most vulnerable  citizens.  This is only a sampling of what should be reported –  the great majority of child trauma & abuse never gets reported.
Aspiring researcher / writers, KARA needs you. Help KARA report on at risk children in your community.
Contact mike@invisiblechildren.org with Research/Writing in the subject line.
ALL ADULTS ARE THE PROTECTORS OF ALL CHILDREN – 
Please donate now and support these pages &
1) Our documentary on the needs of at-risk children and breaking the cycle of abuse
2) Our second book, a collection of micro-bios following at-risk children through their journey
Accepting all donations, small and large. Their lives will not improve without help.
Compilation of information and writing on this page is the hard work of  KARA volunteer Eshanee Singh
India – Children Can't Be Used for Election Campaign: child Rights Panel Issues Stern Warning.
The New Indian Express.
Child rights advocacy groups raise allegations of political parties using children in their election campaigns. Electoral Officers were criticized for allowing children to operate electronic voting machines. Despite the ban in the Child Labour Act of children below 14 years old working in specific occupations, there are still millions of child labourers working in hazardous industries.
http://www.newindianexpress.com/nation/2017/jan/28/children-cant-be-used-for-election-campaign-child-rights-panel-issues-stern-warning-1564491.html
India – Five-Year Deadline Set to End Child Marriages in Karnataka.
The Hindu.
A Chief Minister plans to build on the momentum of the decrease in child marriages by planning to completely eradicate child marriages in the next five years. The amended Child Marriage Act increases powers to the police, increases penalties, and intends to take a more expedient approach to resolve cases.
http://www.thehindu.com/news/national/karnataka/Five-year-deadline-set-to-end-child-marriages-in-Karnataka/article17074213.ece
Pakistan – Projects to Fight Child Labour Found Wanting.
The Express Tribune.
Projects aim to remove children from the brick kiln sector and empower them with primary level education and skills training. A new act, entitled the Employment of Children Act-2017, seeks to fine employers who hire children below 14-year-old.
Despite efforts to create programs that would fight child labour, incidents continue to surface of children who do not fall within the radar of the projects; money instead is wasted on corporate events.
https://tribune.com.pk/story/1311017/blot-society-projects-fight-child-labour-found-wanting/
India – 39 Child Labourers Rescued in Indore.
The Times of India.
An NGO rescues as many as 39 child labourers from an unauthorized bad manufacturer, which operated out of residential buildings without permission. The children were found in alarming conditions. The children have been given temporary stay at an administrative department's shelter homes, along with health checkups and counselling.
http://timesofindia.indiatimes.com/city/indore/39-child-labourers-rescued-in-indore/articleshow/56529321.cms?
China to Protect Migrant Workers' 'Left-Behind' Children.
BBC News.
Parents are forced to leave their children behind in rural villages as they move to city centres to earn money as migrant workers. Some of the children are left with extended families, but many children end up living alone; as a result, these children are vulnerable to abuses. A man, working as a school teacher in a remote mountainous region between 2012 and 2013, molested 7 children, leaving the girls with sexually transmitted diseases. An attached story reveals the details of the schooling 2013 scandal involving left behind children.
http://www.bbc.com/news/world-asia-35581716
India – Only Strict and Speedy Implementation of Laws Can Check Child Abuse.
Hindustan Times.
The Ministry of Women and Child Development has released a map depicting problems that children are vulnerable to across India, including child marriage, trafficking, sexual abuse and low literacy rates. While the map is accompanied by useful data and comprehensive plans, the government and its agencies needs to follow through with their plans expeditiously and put children first.
http://www.hindustantimes.com/editorials/only-strict-and-speedy-implementation-of-laws-can-check-child-abuse/story-MAVMm0RkJN9fdPllOV8FeL.html
Cameroon: Child Protection – National Policy Document Underway.
All Africa.
Government services and social and cultural society can no longer meet the needs of child protection, subsequently leaving children having to take steps to protect themselves which may result in behaviours that further jeopardizes their futures. The Director of the Social Protection of Children, at the Ministry of Social Affairs, reveals a national development plan to ensure that the protection of child development is taken into account in all aspects of national policy development.
http://allafrica.com/stories/201701250837.html
India – Hyderabad Anti-Child Labour Drive: 61 Kids Rescued, 13 Employers Held.
The News Minute.
Under a government operation, Operation Smile, children were found and rescued from exploitive child labour. Some of the children rescued were as young as 3-years-old. The children involved in child labour face abuse by their employers and suffer health complications related to working in factories and construction sites.
http://www.thenewsminute.com/article/hyderabad-anti-child-labour-drive-61-kids-rescued-13-employers-held-55647
Pakistan – Tayyaba – Now the Fight for Justice.
The Express Tribune.
A child was recovered from two adults who are suspected to not be the real parents of the child. The people who abused the child are alleged to be a district and sessions judge and his wife. Determining who abused the child will be difficult in addition to confirming the parents of the child, as at least two other women have come forward claiming parenthood. The child was allegedly sold by her parents out of poverty into labour where she was abused. At the initial hearing of the case, it was said that the accused(s) was forgiven by the child's father, the child was returned to her family, and the accused would walk away in due course.
http://tribune.com.pk/story/1289408/tayyaba-now-fight-justice/
Bangladesh – Charities: Proposed Bangladeshi Child Marriage Law a Step Backwards.
VOA News.
Bangladesh previously had a Child Marriage restraint Act which banned marriage for girls under 18 and men under 21. The proposed change to the law would permit girls below 18 to be married in special cases. This seems like a huge step backwards in the fight against child marriages according to the executive director of Girls not Brides. A major problem the executive director points to is the undefined and ambiguous term 'special cases.' The Prime Minister suggests in statements that special cases would be instances of accidental pregnancy, or where a marriage would help protect a girl' honour and the family's reputation.
http://www.voanews.com/a/reu-charities-bangladeshi-law-on-child-marriage-a-step-backwards/3674713.html
Trinidad and Tobago Moves to End Child Marriage, Despite Religious Opposition.
Global Voices.
Confusion exists in Trinidad and Tobago as the Children Act 2015 and the Marriage Act 1923 both present different legal ages of marriage and sexual consent. Religious opposition disagree with amending the Marriage Act citing that age does not determine maturity. Support over social media has increased for the new bill presented in the senate to sync the marriage age with the new age of sexual consent. A temporary senator, appointed just for the day of the parliamentary debate, opposes the new bill arguing that the new bill would be oppressive to the muslim community. While there has been push back against his comments, there has also been support for keeping the law as it it.
https://globalvoices.org/2017/01/13/trinidad-tobago-moves-to-end-child-marriage-despite-religious-opposition/
Afghanistan – What Does it Mean to Be Literate in the 21st Century?
Al Jazeera.
Over 260 million children and adolescents remain out of school. One major aspect that needs to be addressed is underfunding and the decline in international aid for basic education and early childhood development. For there to be a higher quality of education, investment in training more teachers as subject experts, counsellors, and mentors needs to be a priority. Small scale bandaid solutions will not solve educational inequality, there needs to be large scale change that will improve access to quality education for all.
http://www.aljazeera.com/indepth/opinion/2017/01/literate-21st-century-170110100302791.html
Bangladesh Factory Boy Killed in Air Hose Assault.
BBC News.
A 13-year-old boy was assaulted with a high pressure hose and subsequently died after the attack. This is not the first death of its kind, previously two other young boys, ages 10 and 13, in separate incidents died after being attacked with a high pressure hose.
http://www.bbc.com/news/world-asia-38326772
Lack of EU Coordination Puts Lone Migrant Children at Risk of Abuse, Trafficking – Report.
Unaccompanied children fleeing to Europe to escape conflicts and poverty in the Middle East and Africa are relying on human smugglers to get them to there. Often the children are exploited and abused through rape, forced labour, beatings and even death to pay the smugglers. The children coming into Europe are not informed of their rights and therefore do not know how to seek asylum or how to report abuse. Practices such as child marriage proves to be a point of contention, as some states legally recognize the while others do not. Officials in the EU need to be conscious of the interests of children while the influx of migrants and refugees takes place.
http://news.trust.org/item/20161221175211-ufclr
Britain – Brexit Will Increase Child Poverty Across North and South, Warn Campaigners.
Belfast Telegraph.
Exploitation of loopholes poses a threat to child protection systems and the economic shock that Brexit will bring also threatens to worsen child poverty levels. Protection mechanisms in place to protect against international child sex abuse, exploitation, and human trafficking are likely to weaken as loopholes may open that would allow predators to travel between jurisdictions easier than before.
http://www.belfasttelegraph.co.uk/news/republic-of-ireland/brexit-will-increase-child-poverty-across-north-and-south-warn-campaigners-35363291.html
Iraq – Armed Groups Using Child Soldiers.
Human Rights Watch.
Children are recruited and abused if they try to leave the armed groups. The children are put to various tasks including participating in fights, staffing check points and cleaning and preparing weapons. The children are put in further danger as they are trained by the armed groups in areas where airstrikes by opposing parties have already occurred. The recruitment and the of children under 15 in hostile environments is a war crime, even when the children may volunteer themselves. Stories of some of the cases Human Rights Watch have documented are told, including the story of a 14 year old boy who was recruited from a displaced persons camp.
https://www.hrw.org/news/2016/12/22/iraq-armed-groups-using-child-soldiers-0
Colombian Army Rescues 8 Child Soldiers from Guerrilla Group ELN and Arrests 12 Fighters.
International Business Times.
In addition to rescuing 8 child soldiers, now under state protection, from a prominent guerrilla group, the Colombian government have singed a peace deal with another rebel group
http://www.ibtimes.co.uk/colombian-army-rescues-8-child-soldiers-guerrilla-group-eln-arrests-12-fighters-1598908
Nigeria Faces Mounting Pressure to Rescue Girls Abducted by Boko Haram 1, 000 Days Ago.
Reuters.
The return of some of the kidnapped girls from the village of Chibok is bittersweet for the parents of the remaining kidnapped girls. The returned girls bring hope that many more of the girls will return. International academics and security experts say achieving the girl's freedom will prove to be a challenge, a reason being that the global outrage over the captivity of the girls has added to their value to the insurgents. Another obstacle to the freedom of the abducted girls is the divisions within the armed group itself; each faction has a strong hold on the girls and negotiate with government with their own terms.
http://www.reuters.com/article/us-nigeria-bokoharam-chibok-idUSKBN14V19F
Honour Killings in Afghanistan and Pakistan.
The Diplomat.
In Pakistan a bill has been passed to amend previous law dealing with honour kills. The amended law now leaves judges with discretion in determining the penalty to apply to cases where honour is evidenced to be a motive. The amended law further states life imprisonment as a punishment for offences committed in pretext of honour. Although this amended law may be a step forward in bridging the gender gap in Pakistan, victim protection and social stigma that remains with the victims who report the crimes leads many cases to go unreported. Afghanistan is also a case in which laws have been passed to ensure the safety of women and girls; however, customary law, as in Pakistan, overrides the laws condemning violence against women.
http://thediplomat.com/2016/12/honor-killings-in-afghanistan-and-pakistan/
India – Child Marriage is a Form of Human Trafficking.
Hindustan times.
An argument is made for why child marriage should not be treated as separate from human trafficking, but instead as a form of trafficking itself. This is argued because in child marriages the girl cannot fully comprehend the consequences of and has no say in the arrangement as the young girl is treated as property to be negotiated. While there is a legislation that was formulated to protect children from sexual offences, the act itself contains exceptions that leaves pockets of children vulnerable to sexual exploitation and sexual violence.
http://www.hindustantimes.com/opinion/child-marriage-is-a-form-of-human-trafficking/story-ZJ2xagwRLTd3sQe8XwNRSP.html
Germany Takes Harder Look at Child Marriages.
USA Today.
With the recent influx of migrants from various countries, Germany has also seen a rise in the number of child marriages which may be higher due to forged documents acknowledging the marriage and non-reported/registered marriages. Germany is forced to acknowledge many of these child marriages because most often they are legal under both Syrian law, for example, and international law. Germany lawmakers want to ban all marriages for people under 18 and ensure that there is autonomy and independence on the part of the children involved .
http://www.usatoday.com/story/news/world/2017/01/09/germany-child-marriage/96342528/
Nigeria – Chibok Girl Kidnapped by Boko Haram in Nigeria Found with Her Baby.
The Toronto Star.
In 2014 nearly 300 girls from a remote village was kidnapped by the insurgent group Boko Haram. From then to now 1 girl has escaped, the the government negotiated the release of 21 more girls, and 1 girl was freed in an army raid on the group's camp. Recently another girl was freed along with her 6 month old baby. While the whereabouts of remaining 196 girls are unknown, the government has been criticized for its poor treatment of the freed girls and the families of the remaining missing girls.  Boko Haram has been held responsible for the major humanitarian crisis that has spread across Nigeria, but the government has also been charged with killing hundreds of innocent victims in their military raids.
https://www.thestar.com/news/world/2017/01/05/nigeria-finds-chibok-girl-kidnapped-by-boko-haram-and-her-baby.html
Japan – Japan and Rising Numbers of Child Abuse Cases: Increasing Awareness to Social Ills.
Modern Tokyo Times.
The growing number of reported child abuse cases in Japan is on the rise and subsequently questions exists of the ability for social welfare, support networks, infrastructure, schools and hospitals to handle the rise in the number of cases. While there exists more cooperation between government agencies and more media coverage of high profile cases, more needs to be done to deal with the existing cases and to proactively prevent more situations of child abuse.
http://moderntokyotimes.com/?p=6354
Africa's Child Cocoa Slaves Might get to Sue Nestle in U.S. Court.
Grub Street.
Six men, now in their 20s and 30s, who used to be enslaved on cocoa farms in Ivory Coast may be able to bring Nestle to trail for buying cocoa from plantations with full knowledge of child slavery. If the Supreme Court finds that the issue touches and concerns America in some way, and if the trail results in a positive ruling in the plaintiff's favour, this case would be precedent setting and would pave the way for more cases.
http://www.grubstreet.com/2017/01/nestle-could-face-child-slavery-lawsuit-in-us-court.html
Pakistan – Child Protection Policy Awaits Implementation.
The Nation.
While there are several reasons for young children dropping out of school to work, civil servants (the police) have made their situations worse by extorting and abusing the children. Children in Pakistan further face situations of homelessness, neglect, preventable diseases and many more heartbreaking situations. There exists a drafted legislation for child protection in all situations but the implementation of the bill is absent. Subsequently, there is a need and lack of programs and funding to help treat and prevent situations of child abuse.
http://nation.com.pk/editors-picks/08-Jan-2017/child-protection-policy-awaits-implementation
Cameroon – Changing Minds to Help Child Brides in Cameroon.
United Nations Population Fund.
Child marriage is a gross violation of girl's rights by making a married girl, or a girl in a union, less likely to complete their education, less likely to emerge from poverty and more vulnerable to abuse. The UNFPA engages with local communities and young mothers and fathers to help secure the independence of girls and women and to help fathers re-evaluate their choices. The story of three families helps us understand the important of supporting and engaging local communities and individual families.
http://www.unfpa.org/news/changing-minds-help-child-brides-cameroon
Afghanistan – Thousands of Afghan Children Face Acute Malnutrition Amid 'Unprecedented' Displacement – UN.
UN News Centre.
The ongoing fighting in Afghanistan has made children vulnerable to abuse, exploitation and malnutrition through forced marriage, sexual abuse and harmful child labour. Over one million children require assistance to treat malnutrition related illnesses but only a quarter-million receive treatment.
http://www.un.org/apps/news/story.asp?NewsID=55929#.WHelmXcZMdW
Liberia – Child Abuse Cases Suffers Setback in Liberia – Child Advocacy Group.
Front Page Africa Online.
The prosecution of rape cases, child abuse cases, and cases of ritualistic activities against children have all been delayed. A lack of up to date medical equipment and scientific processes are some of the factors that contribute to the delay in inquiries and prosecution. Not only are the children involved denied justice, their development, integration and overall emotional and social  healing is made even more difficult.
http://frontpageafricaonline.com/index.php/news/3021-child-abuse-cases-suffers-setback-in-liberia-child-advocacy-group
West Africa – Hundreds of West African Communities Declare End to Female Genital Mutilation: Campaigners.
Reuters.
A women's rights group is apart of the movement of four West African countries banning female genital mutilation in public ceremonies. This is a step towards ending child marriage as FGM is seen as a gateway to marriage and a way of preserving purity. Critics argue that this hasty commitment to ending FGM in public ceremonies will not automatically end the practice of FGM privately and that communities will continue cutting girls.
http://www.reuters.com/article/us-westafrica-fgm-idUSKBN1491O8
Gambia and Tanzania Outlaw Child Marriage.
BBC News.
Gambia and Tanzania has taken a major step towards eradicating child marriage by outlawing the practice and by imposing a 20 years prison sentence. Women's rights campaigners criticize the implementation as it does not help change the attitude amongst community members towards the practice itself.
http://www.bbc.com/news/world-africa-36746174
Child Labour is Part of Most of What We Buy Today: What Can We Do?
The Guardian.
Agriculture, manufacturing and industry are some of the areas in which child labour is present. Some businesses state that child labour in its supply chain in sourcing commodities, goods and services is unavoidable. The International Labour Organization says that a distinction should be made between child work and slavery; the difference is important as one is a form of child labour in which the labour is an issue of livelihood provided by families with the best interest of the child in mind, and the other is mentally, physically, socially or morally dangerous and harmful to children.
https://www.theguardian.com/sustainable-business/2016/nov/24/child-labour-what-can-we-do-africa-modern-slavery
Caribbean Children Victims of Human Trafficking.
Caribbean Life.
Of the several reasons for human trafficking, trafficking for sexual exploitation and for forced labour remains the top reasons children are subjected to human trafficking in the Caribbean and Centra America. A UN report draws a connection between armed conflict and human trafficking, which is subsequently heightened by trends in a country such as organized crime and the child's socio-economic background.
http://www.caribbeanlifenews.com/stories/2016/12/2016-12-30-nk-human-trafficking-cl.html
Myanmar – Rohingya Face Health Care Bias in Part of Asia, Study Finds.
The New York Times.
The health consequences of a lack of access to health care for the Rohingya ethnic group may classify the actions of Myanmar's government as genocide or ethnic cleansing. Not only do the Rohingya people face acts of violence and are denied citizenship, they face restricted reproductive rights and high mortality rates.
https://www.nytimes.com/2016/12/05/world/asia/rohingya-myanmar-health-care.html?_r=0
What Will Africa Be Like for our Children.
CNN.
A photo essay about the current and future social and economic climate of children in Africa.
http://www.cnn.com/2016/12/16/africa/gallery/africa-view-optimism-in-africa/
India – Child Marriage: Where Cure is Just as Important as Prevention.
Hindustan Times.
Two young girls break precedent as they file for divorce from their husbands they married as a child. The parents and elders of the community push marriage as a choice for very young girls for several reasons, religion being one of them; however, the young girls once married and older rarely leave their husbands if they wanted to because of family pressures and the possibility of fines and excommunication of the family from the village. The young girls further face threats of of gang rape and mutilation. An activist argues that authorities ought to put as much attention on annulments of child marriages as they put on preventing them.
http://www.hindustantimes.com/jaipur/child-marriage-where-cure-is-just-as-important-as-prevention/story-eKdFWmGXLk0BsuOLSEPKBN.html
'India Must Focus on Education, Ending Child Malnutrition.'
The Hindu Business Line.
Not forgetting the the commitment and help UNICEF has provided for millions of children across the world, a UNICEF India Representative states in a speech that millions of children in India are being left behind because of gender, race, religion, ethnic group or disability. He points to a lack of efficiency of delivery and quality of public education as some of the areas that needs improvement to be more inclusive.
http://www.thehindubusinessline.com/news/india-must-focus-on-education-ending-child-malnutrition/article9434750.ece
Brazil's Men Helped to Become Better Fathers to Reduce Gender Violence.
The Guardian.
The CEO and founder of a foundation creates and provides programs to men and boys that constructively engages them in fighting gender inequality. In Brazil the foundation provides cash transfers to families living in poverty in exchange for them enrolling their children in school and attending regular health checks. The foundation further trains administrative staff to make the transfers smoother and to facilitate discussion of gender inequality.
https://www.theguardian.com/global-development/2017/jan/02/brazils-men-helped-to-become-better-fathers-to-reduce-gender-violence
Britain has Failed to Protect Migrants and Fuels Human Trafficking, French Officials Claims.
Express.
A last minute change to immigration and refugee rules leaves child refugees vulnerable to illegal immigration and human trafficking. The French Calais refugee camp was torn down and migrants refused by the U.K. were spread across France. Some of the child migrants wanting to be reunited with their families in the U.K. have fallen into the hands of traffickers and smugglers because they see this as they're only was to get to the U.K.
http://www.express.co.uk/news/world/749782/child-migrants-risk-human-trafficking-Calais-Britain-immigration-laws
Africa – FGM a Gender-Based Violence in Africa.
Afrika News.
The purpose of female genial mutilation is to physically alter the anatomy of a young girl but the psychological consequences often goes ignored and untreated. Often the young girls are too vulnerable to protect themselves and escape FGM procedures because of the cultural and religious pressures the young girls face from parents. Despite the practice being banned in certain African countries, such as Benin, Kenya and Egypt, the FGM is practiced illegally making the young girls susceptible to complications both physically and emotionally.
http://www.afrika-news.com/fgm-gender-violence-africa/
Kenyan Girls Hide in Schools to Escape FGM.
BBC News .
Students of an all girl school are staying in school and churches so that they do not have to go home to face the pressures their parents force on them to undergo female genital mutilation procedures. Teachers and members of the local community are urged to accommodate the girls and encourage their education because as soon as these girls undergo the FGM procedure, they are married off and forced to drop out of school. Despite its ban and strong campaigning against the practice, FGM is still practiced underground secretly which makes it difficult to imprison those behind it.
http://www.bbc.com/news/world-africa-38382837
Pakistan – Too Young yo Marry: Police Thwart Child Marriage in Khanewal.
The Express Tribune.
Area residents tip off police about marriages soon to take place between a 12 year old boy and a 10 year old girl and also between the boy's young sister and another boy. The country's legislation relating to child marriages has not been modified in 82 years. UNICEF reveals that child marriages in Pakistan accounted for 32% for all marriages in the country from 1987 to 2005.
http://tribune.com.pk/story/1283721/young-marry-police-thwart-child-marriage-khanewal/
Bangladesh – Child Marriage Almost Doubles in 2016.
Dhaka Tribune.
The number of incidents of rape, gang rape, attempted rapes, and torture of women and girls has increased sharply across the country in 2016. A ministry official states that the completion of perpetrators' trial and execution is important to ensure the justice for the victims. The official says that changing the mind set towards women and girls will not happen and law enforcement, administration and the judiciary needs to take a bolder step to prevent further increase.
http://www.dhakatribune.com/bangladesh/2017/01/03/child-marriage-almost-doubles-2016/
Victim Blaming: An All too Common Response to Sexual Assault.
The Huffington Post.
Victim blaming contributes to rape culture by placing responsibility on the victim for someone attacking and assaulting them. "She was dressed provocatively, "she has a bad reputation," she looked older," "she should have known better than to put herself in that situation," are all lines perpetrators use in deflecting their responsibility and blaming their acts on their victims' behaviour.
http://www.huffingtonpost.com/hayley-rose-horzepa/victim-blaming_b_847310.html
Myanmar – Deputy Minister Notes 'Worrisome' Rise in Child Rape Cases.
Myanmar Times.
Reporting of child rape is on the rise leading ministry offices and police forces to join efforts in investigating factors that lead to child rape cases. They find that often times family members or persons close to the victims are the perpetrators in child abuse/rape cases. Activists fear that the number of cases may be higher.
http://www.mmtimes.com/index.php/national-news/nay-pyi-taw/24218-deputy-minister-notes-worrisome-rise-in-child-rape-cases.html
Iraq – Children Caught in the Crossfire of the Battle for Mosul Suffer Horrific Injuries and Trauma.
Children in Mosul not only suffer the physical trauma of lost limbs or horrific wounds, these children have to see their family members crushed under rubble or decapitated in bomb strikes. A four year old boy at a cam for Internally Displaced People slaps himself and bangs his head on the floor and soils himself; he does not understand that his sisters are dead but instead thinks that him and his mother had to leave the rest of the family behind. Nearby hospitals are not equipped to deal with the overflowing number of patients and the conditions of displacement camps make recovery difficult for children.
https://www.amnesty.org/en/latest/news/2016/12/iraq-children-caught-in-the-crossfire-of-the-battle-for-mosul-suffer-horrific-injuries-and-trauma/
Egypt Toughens Penalties for Female Genital Mutilation.
CNN.
Medics who carry out female genital mutilation procedures now face up to 15 years and a minimum of five years in jail. Previously the practice was defined as a misdemeanour that carried only a maximum or three years in prison.  Now parents may face a three year prison sentence. There are however concerns that stricter laws and investigations will drive the tradition back underground covering up deaths resulting from the practice and discouraging families from reporting incidents of FGM related death(s).
http://www.cnn.com/2016/12/08/middleeast/egypt-law-fgm/
France: Child refugees in France 'neglected' in accommodation centres after UK Home Office rejections
Independent – January 28, 2017
Assessments by social workers allege children, one of whom is known to have attempted suicide, are not being fed properly and have no access to psychological support.
http://www.independent.co.uk/news/world/europe/child-refugees-crisis-france-accomodation-centres-uk-home-office-rejections-middle-east-syria-iraq-a7517141.html
Ghana: Caring for Orphans and Vulnerable Children (OVC) in Ghana; A Critical Review
Ghana Star – January 28, 2017
The purpose of this article is to take a retrospective view of the social intervention programs for orphans and vulnerable children in Ghana and reflect on the way forward.
https://www.ghanastar.com/feature/caring-for-orphans-and-vulnerable-children-ovc-in-ghana-a-critical-review/
Greece: Joint EU-Unicef project to help over 6,000 refugee and migrant children in Greece
Wired.gov – January 27, 2017
A new joint action between UNICEF and the European Union will support more than 6,000 refugee and migrant children, including unaccompanied minors, across Greece. It will be financed through the EU emergency support instrument, which enables the European Commission to fund emergency operations within the EU.
http://www.wired-gov.net/wg/news.nsf/articles/Joint+EUUnicef+project+to+help+over+6000+refugee+and+migrant+children+in+Greece+27012017114000?open
Kenya: Historic ruling puts State, adoption groups on the spot
Daily Nation – January 29, 2017
A historic court ruling has overturned the adoption of a Kenyan child by foreigners, putting organisations handling vulnerable children on the spot. The High Court in Nairobi ruled that the child had been irregularly adopted by aliens and ordered the child taken from a foreign couple and returned to her Kenyan family.
http://www.nation.co.ke/news/1056-3791028-3qfi0yz/
Lithuania: Leaders pledge to adopt amendments on improving child rights protection
Xinhua – January 28, 2017
Lithuanian leaders pledged to rapidly adopt law amendments aimed at improving child rights protection services in the wake of a four-year-old minor who being severely beaten to death in Kedainiai.
http://news.xinhuanet.com/english/2017-01/28/c_136016898.htm
St. Vincent and the Grenadines: Committee on the Rights of the Child Examines the Report of Saint Vincent and the Grenadines
United Nations Office at Geneva – January 27, 2017
Introducing the report, Frederick Stephenson, Minister of National Mobilization, Social Development, Family, Gender Affairs, Persons with Disabilities and Youth of Saint Vincent and the Grenadines, said that abuse, violence, exploitation and neglect of children cut across all segments of the Vincentian society, irrespective of ethnicity, social status and religion, in homes, families, communities, schools and child care institutions.
http://www.unog.ch/unog/website/news_media.nsf/(httpNewsByYear_en)/007B0D09DD3DBB82C12580B50046D039?OpenDocument
United Kingdom: Stricter rules to be introduced for new teachers to enhance child protection
Press and Journal – January 28, 2017
In the past, new teachers were allowed to step into the classroom, prior to the city council receiving a PVG [Protecting Vulnerable Groups] form from Disclosure Scotland, which ensures people are suitable to work with children and vulnerable people. Under the scheme, which has been in place for four years, any new recruit would have to have a PVG from either their previous employer or the General Teaching Council for Scotland.
https://www.pressandjournal.co.uk/fp/news/aberdeen/1154154/aberdeen-education-bosses-introduce-stricter-rules-for-new-teachers-to-enhance-child-protection/
AL: Drugs a major cause for increase in foster children
Times Daily – January 29, 2017
The number of children in foster care in Lauderdale County has increased by about 60 percent in the past 10 years, according to the Alabama Department of Human Resources. Jennifer Bolton, a Lauderdale County DHR program manager, says there are multiple reasons. "We've seen an increase in methamphetamine," she said. "We've also seen a lot of increases in domestic violence."
Also: Parental drug use putting more children in foster care: http://www.decaturdaily.com/news/local/parental-drug-use-putting-more-children-in-foster-care/article_957642a9-e3d5-52a3-b8d9-d881be352aab.html
Colombia: Last child soldiers from Colombias rebel ranks to be freed
Reuters – January 30, 2017
Nearly 3,700 children have been recruited into FARC ranks since 1999 and nearly one in five joined the rebel group aged 15, according to Colombia's child welfare agency (ICBF).
http://www.reuters.com/article/us-colombia-peace-idUSKBN15E1TQ
United Kingdom: Social workers not treating foster carers 'as equal', report says
Community Care – January 31, 2017
A widespread survey by The Fostering Network found that foster carers felt pressured to take on cases outside of their approved range
Canada: Minister Bennett Announces Launch of Negotiations Towards National Resolution to Sixties Scoop Litigation (Press release)
Office of the Honourable Carolyn Bennett, Minister of Indigenous and Northern Affairs – February 01, 2017
Today, the Honourable Carolyn Bennett, Minister of Indigenous and Northern Affairs, made the following statement: "I am pleased to announce an important step in Canada's journey of reconciliation with Indigenous peoples: Our government will launch negotiations towards a national resolution to Sixties Scoop litigation."
http://www.tickertech.com/cgi/?a=news&ticker=a&w=&story=201702201702011659CANADANWWEB______C7651
United Kingdom: Yasmin Qureshi backs bill to end child poverty in UK
Manchester Gazette – February 01, 2017
Yasmin Qureshi MP has backed a Private Member's Bill which would reinstate a target to reduce child poverty in the UK. The target to reduce child poverty was scrapped by the Conservative Government in 2016, along with the UK Government's duty to produce child poverty strategies and report on them annually. The target aimed to eradicate child poverty by 2020.
http://manchestergazette.co.uk/yasmin-qureshi-backs-bill-end-child-poverty-uk-3019/
Canada: How much progress has Trudeau actually made on Truth and Reconciliation promises to Indigenous people? (Opinion)
Vice – January 25, 2017
In December, one year after Prime Minister Justin Trudeau promised to fully implement recommendations from the Truth and Reconciliation commission, he proclaimed that work is underway on 41 of 45 "calls to action" intended to address a legacy of abuse of Indigenous peoples in Canada. VICE News spent over a month trying to get details on what progress, exactly, has been made. At first, the government stalled. Ultimately, it declined to make the whole list public.
Also: First Nations group urges Ottawa to 'end this racial discrimination' related to child welfare: http://www.cbc.ca/news/canada/saskatoon/first-nations-canadian-human-rights-tribunal-child-welfare-1.3953482
https://news.vice.com/story/fact-check-how-much-progress-has-trudeau-actually-made-on-promises-to-indigenous-people
Canada: 'More work to be done' for child protection in P.E.I., review finds
CBC News – January 25, 2017
A new report makes more than 60 recommendations for changes in the way children are protected in the province of Prince Edward Island, following a lengthy review of the Child Protection Act that started last year.
http://www.cbc.ca/news/canada/prince-edward-island/pei-child-protection-act-review-1.3951428
Greece: ANA-MPA: EU and UNICEF announce joint project to help refugee children in Greece
Focus Information Agency – January 26, 2017
The European Commission on Wednesday announced a new UNICEF-EU joint project to help 6,000 refugee and migrant children across Greece, including unaccompanied minors, ANA-MPA announced. The action will be financed with 8.5 million euros from the European Union's emergency support instrument, which enables the European Commission to fund emergency operations within the EU.
http://www.focus-fen.net/news/2017/01/26/415646/ana-mpa-eu-and-unicef-announce-joint-project-to-help-refugee-children-in-greece.html
India: Only strict and speedy implementation of laws can check child abuse (Opinion)
Hindustan Times – January 25, 2017
It is hard to recall a single day when we don't see reports of horrific violence against children or children suffering injuries or losing their lives due to one factor or the other. Given this, it's a welcome move that, as part of the National Plan of Action for Children, a district-wise map depicting problems facing children across India was released recently by the ministry of women and child development.
http://www.hindustantimes.com/editorials/only-strict-and-speedy-implementation-of-laws-can-check-child-abuse/story-MAVMm0RkJN9fdPllOV8FeL.html
Republic of Georgia: Committee on the Rights of the Child Reviews the Report of Georgia (Press release)
United Nations Office at Geneva – January 25, 2017
The Committee on the Rights of the Child today concluded its consideration of the fourth periodic report of Georgia on its implementation of the Convention on the Rights of the Child.
http://www.unog.ch/unog/website/news_media.nsf/(httpNewsByYear_en)/224A115A58F80231C12580B3005775B9?OpenDocument
Ethiopia: UNHCR Ethiopia: Child Protection Factsheet (October 2016)
Relief Web – October 31, 2016
Ethiopia is one of the countries selected for the roll-out of the global UNHCR Strategy on the Protection of Children. The National Child Protection Strategy 2014-2016 provides a basis for contextualized Child Protection strategies in field operations.
Also: Fact Sheet: http://reliefweb.int/sites/reliefweb.int/files/resources/ChildProtectionFactSheets_Ethiopia_October2016.pdf
http://reliefweb.int/report/ethiopia/unhcr-ethiopia-child-protection-factsheet-october-2016
Netherlands: Dutch government mulls ban on international child adoption amid trafficking fears
Thomson Reuters Foundation – January 23, 2017
The Dutch government is expected to vote on whether to ban international child adoption amid concerns over the danger of trafficking and laundering children, raising the possibility that other countries could follow suit, experts say. The vote, being closely watched by the child adoption industry worldwide, is expected in March and follows a report published by the Ministry of Justice that found the adoption process can be used as a front for child trafficking.
https://www.yahoo.com/news/dutch-government-mulls-ban-international-child-adoption-amid-165451499.html?ref=gs
Russia: Wrong-Headed Move to Decriminalize Domestic Violence (Opinion)
Human Rights Watch – January 24, 2017
If hitting an adult is considered assault, should it be permissible to hit children? More and more countries recognize that the answer is "no." Since 2001, the number of countries that have banned all corporal punishment of children has more than quadrupled, jumping from 11 to 51. Fifty-five more have pledged to prohibit the practice. Russian lawmakers, however, are moving in the opposite direction, and considering a new law decriminalizing domestic violence.
https://www.hrw.org/news/2017/01/24/wrong-headed-move-decriminalize-domestic-violence
United Kingdom: Inquiry finds widespread child abuse in Northern Ireland homes
Agence France-Presse – January 20, 2017
A four-year inquiry into abuses in care homes in Northern Ireland found widespread mistreatment in its final report on Friday and concluded that hundreds of victims were entitled to financial compensation.
Also: Northern Ireland child abuse inquiry singles out police and church: https://www.theguardian.com/uk-news/2017/jan/20/northern-ireland-inquiry-report-outlines-shocking-child-abuse
https://www.yahoo.com/news/inquiry-finds-widespread-child-abuse-northern-ireland-homes-172629542.html
Canada: Ontario chief suggests class action lawsuit to stop Indigenous youth suicides
CBC News – January 20, 2017
It's time for First Nations leaders to consider a class action lawsuit against the federal government on behalf of Indigenous young people who have died by suicide, says Isadore Day, the Ontario regional chief with the Assembly of First Nations.
http://www.cbc.ca/news/canada/thunder-bay/suicide-court-day-1.3943850?cmp=rss
India: Trapped in dying tea gardens, workers lose children to traffickers
Reuters – January 20, 2017
West Bengal reported 14,671 cases of missing children in 2014, according to Child Rights and You, a non-profit organization that analyzed government data. One in every five missing children in India is from West Bengal, it stated.
http://www.metro.us/news/trapped-in-dying-tea-gardens-workers-lose-children-to-traffickers/Lmiqat—48d4isH1z2ncwbDh9StdCA/
United Kingdom: More than 5,700 children in Scotland living in temporary accommodation
Welfare Weekly – January 18, 2017
A leading homelessness charity has urged the Scottish Government "to commit to a new national homelessness strategy", after figures published on Tuesday revealed a "deeply worrying" increase in the number of children living in temporary accommodation.
http://www.welfareweekly.com/more-than-5700-children-in-scotland-living-in-temporary-accommodation/
Cuba: Child protection services in Cuba: Jorge's story
UNICEF – January 18, 2017
Homes for children and adolescents without family protection, managed by the Cuban Ministry of Education, are centres that provide children with life conditions similar to a family home. Children may find themselves without family protection following the death or abandonment of their parents or because a parent has been sentenced to prison or is suffering from a serious psychiatric illness.
https://www.unicef.org/infobycountry/cuba_94416.html
Canada: 'It's still a nightmare': The case of jurors released with PTSD and little or no help after verdict
Health Medicine Network – January 15, 2017
Dan Cozine was diagnosed with PTSD after serving on a jury for a fatal child abuse case. (CBC) Two foster parents were accused of abusing and neglecting two little girls in their care. The four-year-old died of severe malnutrition and her two-year-old sister barely survived. A picture of the younger sister haunts Cozine to this day.
http://healthmedicinet.com/i/its-still-a-nightmare-the-case-of-jurors-released-with-ptsd-and-little-or-no-help-after-verdict/
India: New adoption regulation to be operational from today
India 4U – January 16, 2017
The new regulations have been framed to overcome the issues and challenges faced by adoption authorities and Prospective Adoptive Parents (PAPs). The regulation defines the procedures related to adoption by relatives, both within the country and abroad.
http://www.india4u.com/new-adoption-regulation-to-be-operational-from-today/
United Kingdom: 526 potential victims in sex abuse case, 248 clubs impacted
Associated Press – January 18, 2017
Police say the number of clubs impacted by British soccer's sprawling child sex abuse scandal has climbed to 248, with 184 suspects and 526 potential victims.
http://wtop.com/world/2017/01/526-potential-victims-in-sex-abuse-case-248-clubs-impacted/
Greece: Bay Area mom creates havens amid chaos for the littlest refugees
San Francisco Chronicle – January 16, 2017
After a tumultuous journey, fraught with peril, took them to Iran and then Turkey, they braved rough seas on a small, rickety boat packed with other refugees from war-torn regions and arrived in Greece, settling in a makeshift camp crowded with thousands of asylum-seekers like themselves.
http://www.sfchronicle.com/bayarea/article/Bay-Area-mom-creates-havens-amid-chaos-for-the-10859436.php?cmpid=gatehp
International: January: Human Trafficking Awareness Month (Includes audio)
Mission Network – January 16, 2017
The issue of human trafficking is one that makes people uncomfortable. It reveals a casual disregard for the sanctity of human life – by determining that the worth of a person has a dollar value. Bethany Christian Services' Senior Vice President of Clinical Operations, Kris Faase explains, "The idea for most of us that people, our brothers and sisters, would be trafficked is abhorrent. That's what makes us so uncomfortable. It seems so unreal and dissonant with what we value, as Americans."
https://www.mnnonline.org/news/january-human-trafficking-awareness-month/
International: Making a significant, long-term impact on children
Mission Network – January 16, 2017
The ministry work now spans Eastern Europe, Latin America, Africa, India, and the United States. But even after a decade of serving orphans and vulnerable children, Orphan Outreach remains focused on one single mission. "When we founded Orphan Outreach, we really had one goal," shares Tiffany Taylor Wines, Director of Marketing. "That was to have a ministry that glorified Jesus Christ, a ministry that was rooted in God's heart for the orphan, a ministry that would live that out in the way we cared for children around the world."
https://www.mnnonline.org/news/making-significant-long-term-impact-children/
Canada: Derek Nepinak to address damaging delays of child protection hearings
CBC News – December 12, 2016
The grand chief of the Assembly of Manitoba Chiefs will have a say in how court delays in child protection hearings hurt First Nations families. Derek Nepinak has been granted intervener status in an upcoming Court of Appeal case by the province's Child and Family Services agency (CFS).
http://www.cbc.ca/news/canada/manitoba/derek-nepinak-intervener-child-protection-court-hearings-1.3892281
United Kingdom: Cut funding for orphanages to stop sex abuse, says J.K. Rowling's charity
Thomson Reuters Foundation – December 12, 2016
Orphanages around the world often operate as centres for child trafficking and sexual abuse, and donors such as Britain, the United States and the European Union must cut funding to them, said a charity founded by Harry Potter author J.K. Rowling.
https://www.yahoo.com/movies/cut-funding-orphanages-stop-sex-abuse-says-j-183320726.html
United Kingdom: Racist abuse derails Facebook campaign to foster child refugees
RT – December 12, 2016
The Facebook campaign, run by Leicestershire County Council in October and November, was ended abruptly because of bigoted trolling by members of the public, according to the Leicester Mercury.
https://www.rt.com/uk/370059-racist-facebook-child-refugees/
Canada: Assembly of First Nations Stands with First Nations Children in Supporting Presentation to Inter-American Commission on Human Rights to Seek Relief in Complaint Against Canada (Press release)
PR Newswire – December 09, 2016
The Assembly of First Nations (AFN) is today expressing steadfast support for First Nations children as the Executive Director of the First Nations Child and Family Caring Society (the Society) is set to appear before the Inter-American Commission on Human Rights (IACHR) to call for action on the decision by the Canadian Human Rights Tribunal to end discrimination in its provision of First Nations child and family services on reserve.
http://finance.yahoo.com/news/assembly-first-nations-stands-first-164400302.html
Greece: Sexual Exploitation and the Syrian Refugee Crisis
Relevant – December 09, 2016
So far this year, over 2,500 refugees have died somewhere in the Mediterranean Sea in their desperate voyages to places like Athens. Those who do survive the journey find they left one hell only to find another. Without adequate government support, the mass influx of asylum seekers to Athens created a slum where its labyrinth of streets bring together a precarious mix of ethnic rivals, foreign illnesses and abject poverty.
http://www.relevantmagazine.com/reject-apathy/sexual-exploitation-and-syrian-refugee-crisis
Japan: Could easier adoptions stem child abuse in Japan?
Japan Times – December 10, 2016
In his book "Kichiku no Ie" ("House of Brutality"), Kota Ishii explains that the Japan Pediatric Society assumes that official statistics about infant and toddler killings are the tip of the iceberg. The real number of child killings is probably three to five times higher, because doctors who evaluate the deaths of very young children in emergency situations are reluctant to accuse parents of abuse, even if they suspect as much.
http://www.japantimes.co.jp/news/2016/12/10/national/media-national/easier-adoptions-stem-child-abuse-japan/#.WE6X6H3MbFk
United Kingdom: British schools 'under pressure' as education chiefs warn hundreds of children will arrive from Calais' Jungle camp
Sun – December 10, 2016
Over 750 children have been brought over to the UK to start a new life after the Calais Jungle was demolished, but only 103 councils have volunteered to give them school places.
https://www.thesun.co.uk/news/2370770/british-schools-under-pressure-as-education-chiefs-warn-hundreds-of-children-will-arrive-from-calais-jungle-camp/
Canada: Ontario introduces 'historic' changes to child-protection laws
Toronto Star – December 08, 2016
Advocates, child protection workers and youth are praising the introduction of historic provincial legislation that puts the needs of Ontario's most vulnerable children at the heart of every decision about their care.
https://www.thestar.com/news/gta/2016/12/08/ontario-introduces-historic-changes-to-child-protection-laws.html
United Kingdom: UK football sex abuse: 83 suspects and 98 clubs involved in inquiry
CNN – December 09, 2016
There are now 83 potential suspects and 98 teams involved in the inquiry into historic child sexual abuse in English football, the National Police Chiefs' Council revealed.
http://www.azfamily.com/story/34013143/uk-football-sex-abuse-83-suspects-and-98-clubs-involved-in-inquiry
Canada: Canada's record on First Nations child welfare to face scrutiny in Washington (Includes video)
CBC News – December 07, 2016
Canada's treatment of First Nations children will be debated on the world stage Friday, with the federal government poised to appear before the Inter-American Commission on Human Rights in Washington to defend the current state of the child welfare system.
http://www.cbc.ca/news/politics/first-nations-child-welfare-inter-american-1.3885338
United Kingdom: Law change gives unmarried fathers parental responsibility (Press release)
Island of Jersey, Home Affairs Department – December 02, 2016
An amendment to the law relating to parental responsibility has come into force today. It means unmarried fathers, who are registered as their child's father (and therefore named on the birth certificate), will automatically acquire legal responsibility for making decisions about matters affecting their child's welfare (parental responsibility).
http://www.gov.je/News/2016/Pages/UnmarriedFathersParentalResponsibility.aspx
Uganda: This former Ugandan child soldier is accused of war crimes. But is he also a victim? (Opinion)
Washington Post – December 06, 2016
More than two decades ago, Dominic Ongwen was a boy on his way to school in northern Uganda when he was abducted by the brutal rebel group known as the Lord's Resistance Army and turned into a child soldier. On Tuesday, he took a seat before the International Criminal Court (ICC) in The Hague for the first day of a trial in which he is charged with 70 war crimes and crimes against humanity, including murder, rape, torture and sexual slavery, mostly committed in attacks on camps for internally displaced people.
https://www.washingtonpost.com/news/worldviews/wp/2016/12/06/the-war-crimes-trial-riveting-uganda-can-a-perpetrator-also-be-a-victim/?utm_term=.ee8c8d163feb
United Kingdom: Football Association to increase scope of child sex abuse review as Queens Park Rangers in spotlight
KL.FM 96.7 – December 06, 2016
The Football Association is to increase the scope of its investigation into child sex abuse allegations – as another club reveals it is looking into claims about a former employee.
http://www.klfm967.co.uk/news/uk-news/2169345/fa-to-increase-scope-of-child-sex-abuse-review/
Vatican City: Commission launches child protection website
Catholic News Service – December 06, 2016
The Pontifical Commission for the Protection of Minors has launched a beta version of its website in English and has included its template for local guidelines on preventing sexual abuse, resources for a day of prayer for the victims and survivors as well as a mailing address to contact commission members. The website — http://www.protectionofminors.va — eventually will include versions in Spanish, Italian, Portuguese and French, the commission said in a statement Dec. 6.
http://www.catholicnews.com/services/englishnews/2016/vatican-commission-launches-child-protection-website.cfm
Gambia: The Gambia, UNICEF Launch Child Protection Strategy 2016-2020 (Press release)
United Nations Children's Fund – December 06, 2016
The Islamic Republic of The Gambia recently launched the National Child Protection Strategy 2016-2020, developed with technical and financial support from UNICEF. The Strategy, along with its costed Plan of Action, is the result of a series of consultations and engagements led by the Department of Social Welfare, with critical input from the Child Protection Sub-Committee and a wide range of child protection actors, community members, care-givers and children.
http://reliefweb.int/report/gambia/gambia-unicef-launch-child-protection-strategy-2016-2020
Greece: More Than 1,200 Unaccompanied Child Refugees Waiting for Suitable Accommodations
Greek Reporter Greece – December 02, 2016
More than 1,200 unaccompanied child refugees are on waiting lists for a place in suitable accommodations, an associate of the migration policy ministry Alkis Souliotis said on Friday, at an event organized by the "Doctors of the World" in Athens. In total, about 2,500 unaccompanied children live among the 62,000 refugees and migrants who remain in Greece, with 286 of those living in closed detention centers and another two locked up in police stations, Souliotis said.
http://greece.greekreporter.com/2016/12/02/more-than-1200-unaccompanied-child-refugees-waiting-for-suitable-accommodations/
Canada: Child protection wait times will be cut from months to weeks: judge
CBC News – December 05, 2016
Changes are coming within Manitoba's court system that would shorten the length of time child protection matters take to get to court. A new scheduling model aims to hear cases within weeks rather than months. The changes were delivered in a speech by Chief Justice Glenn Joyal on Friday at a child protection conference.
http://www.cbc.ca/news/canada/manitoba/child-protection-wait-times-will-be-cut-from-months-to-weeks-judge-1.3881117
India: Child Welfare Committee asked to expedite adoption process
Pioneer – December 04, 2016
There were over a dozen couples, some of them travelled from Sweden and Malta, who embarked on a new journey of life where they are all set to experience the parenthood. They felt proud to share their joys of adoption and seek blessings from Justice D N Patel, Executive Chairman of the Jharkhand State Legal Services Authority (JHALSA), the chief guest of the programme.
http://www.dailypioneer.com/state-editions/ranchi/child-welfare-committee-asked-to-expedite-adoption-process.html
Ireland: Children with intellectual disabilities discriminated against by Child and Family Agency Tusla – report claims
Irish Mirror – December 04, 2016
They also deemed working with Tusla "incredibly frustrating" at times. The damming report also highlighted concerns for the safety of children with intellectual disabilities.
http://www.irishmirror.ie/news/irish-news/children-intellectual-disabilities-discriminated-against-9391928#ICID=nsm
United Kingdom: Britain shocked by growing soccer child-abuse scandal
Yahoo – December 03, 2016
What began last month as a harrowing account of child abuse suffered by a former professional English soccer player has lifted the lid on what could be one of the worst pedophile scandals Britain has ever known.
Also: South Wales Police begins inquiry into allegation of child abuse in football: http://www.walesonline.co.uk/news/wales-news/south-wales-police-begun-inquiry-12274145
https://www.yahoo.com/digest/20161202-P0500/britain-shocked-growing-soccer-child-abuse-scandal-00364924
United Kingdom: DfE report proposes 'forced privatisation' of child protection services
Children & Young People Now – December 02, 2016
Councils should be compelled to outsource children's services including child protection work as part of efforts to improve standards, a government-commissioned report has suggested.
Study: The potential for developing the capacity and diversity of children's social care services in England: https://www.gov.uk/government/uploads/system/uploads/attachment_data/file/573035/LaingBuisson_report_December_2016.pdf
http://www.cypnow.co.uk/cyp/news/2002841/dfe-report-proposes-forced-privatisation-of-child-protection-services
Canada: Canada says it isn't liable for the removal of Indigenous children from homes in the Sixties Scoop
VICE News – December 01, 2016
The Canadian government says it isn't liable for any loss of identity or tradition, and on Thursday Crown lawyers asked a judge to dismiss the lawsuit. "I heard from leadership that spoke of taking this out of court," said Brown Martel, a member of the Temagami First Nation near Kirkland Lake, Ont., who was 9 years old when she was taken from her home in 1972. "But actions speak louder than words."
https://news.vice.com/story/canada-says-it-isnt-liable-for-removing-indigenous-children-from-homes-in-the-sixties-scoop
Canada: Why Adopt? An Interview with Shaikh Faraz Rabbani on the Subject of Adoption in Islam
MuslimLink – December 01, 2016
November is Adoption Awareness Month. Throughout the month, Children's Aid Societies across Ontario spread the message that every child deserves to have a forever family' in the hopes of encouraging more families to open their homes to children in care.
http://muslimlink.ca/in-focus/why-adopt-an-interview-with-shaikh-faraz-rabbani-on-the-subject-of-adoption-in-islam
International: New Guidelines for the Investigation of Sudden Unexpected Death in Infancy Launched
Newswise – November 30, 2016
The guidelines, Sudden unexpected death in infancy and childhood, have been published by The Royal College of Pathologists (RCPath) and The Royal College of Paediatrics and Child Health and draws on research by Dr Peter Sidebotham and Dr Joanna Garstang from the University's Warwick Medical School.
http://www.newswise.com/articles/view/665444/?sc=rsla
Infant death audit to bring down IMR

The Hindu

To bring down Infant Mortality Rate to single digit, an Infant Death Audit will be put into practice by the members of the State unit of the Indian Academy …
India: Child labour, trafficking- key concerns of 'Vulnerable Children' in India
ANI – December 01, 2016
A consolidated report on the situation of vulnerable and excluded children from India, comprising 28 states and four union territories, was recently presented at the National Conference on 'Plan For Every Child' for Children in Difficult Circumstances.
http://www.india4u.com/child-labour-trafficking-key-concerns-of-vulnerable-children-in-india/
New Zealand: Child Abuse and Family Structure (Press release)
Scoop Independent News – November 30, 2016
The Conservative Party of New Zealand welcomes the report from Lindsay Mitchell on Child Abuse & Family Structure. Whilst the report only confirms what we were already aware of, that family structure is vitally important to the welfare of children, we hope that it will initiate discussion and bring change in the way we promote families.
Report: The Impact of Family Structure and Family change on Child Outcomes: A Personal Reading of the Research Literature: https://www.msd.govt.nz/about-msd-and-our-work/publications-resources/journals-and-magazines/social-policy-journal/spj24/24-impact-of-family-structure-and-family-change-on-child-outcome-p111-133.html
http://www.scoop.co.nz/stories/PO1612/S00010/child-abuse-and-family-structure.htm
Rwanda: Mobile phones to support child protection initiatives
The New Times – December 01, 2016
The National Commission for Children (NCC), in partnership with Tigo Rwanda, has given child protection volunteers (Inshuti z'umuryango) in Muhanga District mobile phones to facilitate their work.
http://www.newtimes.co.rw/section/article/2016-12-01/205867/
United Kingdom: Hundreds in foster care to become eligible adolescents
The Irish Times – December 01, 2016
Hundreds of children currently in foster care will be eligible for adoption under the proposed legislation before the Dail, according to Minister for Children and Youth Affairs Dr. Katherine Zappone.
http://www.irishtimes.com/news/crime-and-law/hundreds-in-foster-care-to-become-eligible-for-adoption-1.2888351
Please donate now and support these pages &
1) Our documentary on the needs of at-risk children and breaking the cycle of abuse
2) Our second book, a collection of micro-bios following at-risk children through their journey
Accepting all donations, small and large. Their lives will not improve without help.