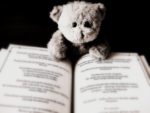 The perfect way to part with treasures that can keep on giving (and to children).  St Paul and Georgia locations provided below & please read the book donation rules.
KARA supports this effort and asks you to share this link on Facebook and other social media.
All Adults Are The Protectors of All Children
Donate Books
Books For Africa appreciates all book donations. It costs 50 cents to ship each book to Africa. Consider making a financial donation to cover the costs of shipping the books you donate. Please send financial donations separately in an envelope to the BFA office: Books For Africa, 26 East Exchange Street, Suite 411, St. Paul, MN 55101, USA. Or make a donation online.
If mailing books, please send book donations to or drop off books at:
Books For Africa Warehouse-Atlanta
3655 Atlanta Industrial Drive, Bldg. 250
Atlanta, GA 30331   USA 
View a map of the BFA warehouse in Atlanta, Georgia.
Books can be dropped off at the St. Paul warehouse, also (please do not mail books to the St. Paul Warehouse) :
Books For Africa Warehouse – St. Paul
635 Prior Ave. N, Suite 100
St. Paul, MN 55104 
View a map of the BFA warehouse in St. Paul, Minnesota.
Warehouse book drop-off hours:
Saint Paul, MN*
Atlanta, GA
   -Every Wednesday from 9:30a.m.– 3:00p.m.

-The 1st and 3rd Saturdays of every month from 9:00a.m.–12:00 p.m.

  -Every Monday to Friday from 9:00a.m.-3:00p.m.

-Every Saturday from 9:00a.m.- 12:00 p.m.
*Two pallets or more or truck deliveries please call to schedule a dock appointment in St. Paul at (651) 251-8896.
After dropping off or mailing in your books, please send an email to bfa@booksforafrica.org with your full name, address, and the number of boxes or number of books you donated.. We will email you a thank you letter for your records.
Book Donation Requirements
Books For Africa accepts:
popular fiction and nonfiction reading books (soft and hard cover).
books that are 15 years old or newer.
primary, secondary, and college textbooks (soft and hard cover) with a 2000 or newer publish date.
reference books such as encyclopedias and dictionaries published in 2005 or later .
medical, nursing, IT, and law books with a 2000 or newer publish date.
some Bibles or religious books, please place them in a box separate from other donations and mark the box as "Religious texts." Bibles are sent onlywhen requested by African recipients.
School/office supplies—paper, pencils, pens, wall charts, maps, etc.
Acceptable books are gently used and relevant to an African reader.
If you mail books, please do not send boxes that weight more than 50 pounds and do not include any non-recyclable packing materials such as plastic bubble wrap or peanuts. Books For Africa cannot allocate funds for the mailing or shipping of book donations to our warehouses. This helps us keep our operating costs lower so that we can ship more and more books to students who need them.
Running a book drive?
We encourage Book Drive Captains to also collect money to help get book donations to the Books For Africa warehouse. Please contact bfa@booksforafrica.org for our Book Drive Media Kit to help with your book drive!
Books For Africa does NOT accept:
Magazines or journals of any kind, including academic journals.
Home decorating or wedding books.
Ethnocentric books, such as the biography of Abraham Lincoln or the history of Ohio.
Foreign language books except for French books. French novels and dictionaries are welcome.
American history or civics.
Music books for K–12.
Murder mysteries or anything with "kill," "die," "murder," etc. in the title.
View law book donation requirements
Book Donations Under 450 Pounds:
Donations of books under 450 pounds can be sent in the mail at any time to the Books For Africa warehouse. Please make sure your donation fits the Book Donation Requirements listed above. The cost of shipping your books, as well as the fair market value of the books, is tax deductible. BFA will send a letter of acknowledgment, but will not assign a dollar value to books. You can utilize book, library, and media mail for lower rates. Please do not include any packing materials such as newspaper, peanuts, styrofoam, etc., and please do not send boxes that weigh more than 50 pounds.
Book Donations Over 450 Pounds:
If your book donation is over 450 pounds it may be more cost effective to send the books via a shipping company. Feel free to use any shipping company you like. Please note that Books For Africa is unable to assist with shipping charges to our warehouse, however any shipping costs incurred, along with the donated books, are a tax deductible donation! If you have any questions regarding shipping your donation to our warehouse please contact us at bfa@booksforafrica.org or call our office at (651) 602-9844.
If You Are a Publisher:
IRS special tax incentive rule known as section 170(e)(3) allows manufacturers and distributors to make donations of equipment and/or inventory to nonprofit tax-exempt 501(c)(3) organizations at a considerable tax advantage. Gifts can usually be deducted at cost plus one-half the difference between the cost (basis) and the fair market value (FMV). Deductions are limited to 10% of the company's taxable income each year; excess donations may be carried forward.
Books For Africa helps alleviate poverty of the imagination where imagination is most needed—where war and hunger, corruption and injustice seek to crush inspiration.
— Alexandra Fuller, author of the bestselling book Don't Let's Go to the Dogs Tonight
Books For Africa Office
26 East Exchange Street, Suite 411Saint Paul, MN 55101
Phone: (651) 602-9844
Books For Africa MN Warehouse
635 Prior Ave NSaint Paul, MN 55104
Phone: (651) 251-8896