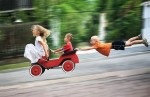 KARA tracks current news about at risk children bringing transparency and  attention to our youngest and most vulnerable  citizens.  Please note that what you see here is only a sampling of what should be reported –  the great majority of child trauma & abuse never gets reported.
ALL ADULTS ARE THE PROTECTORS OF ALL CHILDREN
Compilation of information and writing on this page is the hard work of  Krista Neuner
KARA is looking for children's news in other states – contact us to see if you would like to grow awareness in your state; mike@invisiblechildren.org (include writing and research in the subject line)
WREG – December 28, 2016
It is a horrible case of child abuse: Authorities in Halifax, Pennsylvania, say for three months, three young children were locked in a room and abused to the point of near starvation.
http://wreg.com/2016/12/28/police-say-pennsylvania-parents-locked-children-in-room-starved-them/
Pa. day care worker who allegedly told children to curse charged
The Philly Voice – December 1, 2016
Rashanna Gyles, 24, is accused of telling kids between the ages of 3 and 4 to say curse words on camera at the Creative Minds Daycare Academy in Allentown.
http://www.phillyvoice.com/pa-day-care-worker-who-allegedly-told-children-curse-charged/
Donations For Pa. Children Allegedly Starved By Caregivers Pour In
CBS Local – December 30, 2016
Officials in central Pennsylvania say they've been overwhelmed with donations for three children whom police allege were starved by their caregivers. Dauphin County's child welfare agency has been collecting clothing and store gift cards for the kids. Police say the children were kept like caged animals at a Halifax Township home, locked inside a room with no heat and little food. Authorities say two were close to death when investigators found them this month.
http://pittsburgh.cbslocal.com/2016/12/30/donations-for-pa-children-allegedly-starved-by-caregivers-pour-in/
Parents Apparently Overdose At Home, Baby Daughter Starves To Death Days Later
The Huffington Post – December 26, 2016
After two young parents died of apparent drug overdoses in their Pennsylvania home, their baby died of starvation in her bassinet some four days later, according to authorities.
http://www.huffingtonpost.com/entry/parents-overdose-baby-starves_us_58606d88e4b0eb586486bcec
Former Pennsylvania professor sued by child pornography victims
Yahoo! News – December 28, 2016
Eight women who appeared as children in illegal pornography have sued a former Pennsylvania college professor, saying they are owed damages because he owned and traded images of them being sexually abused.
https://www.yahoo.com/news/former-pennsylvania-professor-sued-child-pornography-victims-190621516.html
'Secret Santa' Pays Off Overdue Lunch Balances for Kids at Pennsylvania Elementary School
ABC News – December 9, 2016
A kindhearted stranger has paid off more than $900 in overdue lunch balances for students at an elementary school in Herminie, Pennsylvania.
http://abcnews.go.com/Lifestyle/secret-santa-pays-off-overdue-lunch-balances-kids/story?id=44087882
Police: Aunt trying to scare kids fatally hit niece with van
WFMZ – December 9, 2016
The aunt of a 2-year-old Lancaster County girl who died after being pinned against a barn by a minivan said she was trying to scare the kids by speeding toward them honking her horn, but the van wouldn't stop.
http://www.wfmz.com/news/berks/police-aunt-trying-to-scare-kids-fatally-hit-niece-with-van/203156516
Most Eligible PA Children Missing Benefits of Publicly Funded Pre-K
Public News Service – December 15, 2016
A majority of eligible children in every Pennsylvania community misses out on the benefits of high quality, publicly funded pre-kindergarten, according to a new report. The report by Pennsylvania Partnerships for Children says about 70 percent of eligible children in rural and suburban districts – and more than half living in urban districts – lack access to the programs that can have lasting effects on their education, and even their success as adults.
http://www.publicnewsservice.org/2016-12-15/early-childhood-education/most-eligible-pa-children-missing-benefits-of-publicly-funded-pre-k/a55413-1
Help protect Pa. kids against abuse (column)
York Daily Record – December 6, 2016
My job requires me to delve into the darker sides of human behavior and measure their impact on children. I'm forced to explore the horrific reality of children's deaths and injuries at the hands of perpetrators, some of whom are their parents, caregivers, and so-called "loved ones." Those numbers are recorded in an annual state report. The statistical analysis of child abuse's toll exposes it as a public health epidemic. But it's so much more than that.
http://www.ydr.com/story/opinion/columnists/2016/12/06/help-protect-pa-kids-against-abuse-column/95047076/
Pennsylvania mom sentenced for leaving kids in casino garage
The Associated Press – December 21, 2016
A judge has sentenced a mother who left her three children in her minivan in the Sands Casino Resort Bethlehem garage while she gambled to two to four months behind bars.
http://www.tribdem.com/news/pennsylvania-mom-sentenced-for-leaving-kids-in-casino-garage/article_bc50060b-7756-5650-8e0d-e6b1059e4f9a.html
Army Colonel sentenced to 12 years in prison for child pornography charges
ICE Newsroom – December 28, 2016
A U.S. Army colonel was sentenced Wednesday for possession and distribution of child pornography.  The original investigation was initiated by U.S. Immigration and Customs Enforcement's (ICE), Homeland Security Investigations (HSI) in Philadelphia with assistance from Cumberland County District Attorney's Office and the U.S. Army Criminal Investigation Division.
https://www.ice.gov/news/releases/army-colonel-sentenced-12-years-prison-child-pornography-charges
Suspected Pa. child abuse fugitive found in Naples
NBC 2 – December 2, 2016
Ramil Desir, 37, faces charges of aggravated assault (two counts), endangering the welfare of children, terroristic threats and simple assault from an incident which is he accused of choking a child with a belt, law enforcement said.
http://www.nbc-2.com/story/33996715/suspected-pa-child-abuse-fugitive-found-in-naples
Pennsylvania CHIP insurance for kids covers 18K more since finding new home
Newsworks – December 14, 2016
A new home and streamlining of CHIP, Pennsylvania's health insurance for low-income kids, has allowed 18,000 more children to enroll in the past year.   It all happened since the program was removed from the insurance department and absorbed by the Department of Human Services. Secretary Ted Dallas knows that on the surface, moving CHIP to his agency doesn't seem exciting, but he says it made the big enrollment jump possible.
http://www.newsworks.org/index.php/local/healthscience/99717-pennsylvania-chip-insurance-for-kids-covers-18k-more-since-finding-new-home
The thousands of U.S. locales where lead poisoning is worse than in Flint
Reuters – December 19, 2016
The poisoned places on this map stretch from Warren, Pennsylvania, a town on the Allegheny River where 36 percent of children tested had high lead levels, to a zip code on Goat Island, Texas, where a quarter of tests showed poisoning. In some pockets of Baltimore, Cleveland and Philadelphia, where lead poisoning has spanned generations, the rate of elevated tests over the last decade was 40 to 50 percent.
http://www.reuters.com/investigates/special-report/usa-lead-testing/
Montgomery County Pediatrician Faces Child Pornography Charges for Images on Medical Practice Cellphone
NBC 10 – December 8, 2016
A pediatrician from northwest Montgomery County was charged with allegedly possessing several images of child pornography on a cell phone that belonged to his medical practice, authorities said Wednesday.
http://www.nbcphiladelphia.com/news/local/Montgomery-County-Pediatrician-Charged-with-Allegedly-Possessing-Child-Pornography-403880226.html
Obesity rates of young low-income children start to decrease
The Times Herald – December 9, 2016
Two organizations focused on community health, Trust for America's Health and the Robert Wood Johnson Foundation, recently released new data visuals showing how obesity rates of 2-to-4-year-old WIC participants have changed since 2010.
http://www.timesherald.com/article/JR/20161209/NEWS/161209841
How an Accused Child Rapist Allegedly Brainwashed an Entire Family as His Cult
People Crime – December 28, 2016
To his neighbors, Lee Kaplan was quiet and aloof. His three-bedroom Pennsylvania home was hidden behind overgrown shrubbery and at times almost seemed empty. However, behind closed doors, authorities allege Kaplan was living with 12 young girls who considered him a prophet of God as he repeatedly sexually abused them.
http://people.com/crime/lee-kaplan-child-rape-pennsylvania-sex-cult/
Pennsylvania dad who received video of lifeless son is headed to trial
The Associated Press – December 12, 2016
A Pennsylvania man accused of not calling 911 when the mother of his toddler son sent him videos of the boy's lifeless body during hours' worth of angry text messages is headed to trial on child endangerment charges.
http://wjactv.com/news/nation-world/pennsylvania-man-will-stand-trial-for-not-stopping-video-death
National Report: Pennsylvania Ranks 29th in Protecting Kids from Tobacco
PR Newswire – December 14, 2016
Pennsylvania ranks 29th nationwide in funding programs to prevent kids from smoking and help smokers quit, according to a report released today by a coalition of public health organizations. Pennsylvania is spending $13.9 million this year on tobacco prevention and cessation programs, which is less than 10 percent of the $140 million recommended by the Centers for Disease Control and Prevention (CDC).
http://www.prnewswire.com/news-releases/national-report-pennsylvania-ranks-29th-in-protecting-kids-from-tobacco-300378053.html
Pennsylvania Man Jailed After Baby Shot in Head With BB
The Associated Press – December 21, 2016
A Pennsylvania man accused of shooting his 3-month-old son in the head with a BB gun has been jailed on aggravated assault and endangerment charges. WJAC-TV reports 20-year-old Zachary Black told Johnstown police he was "twirling" the gun when it fired Wednesday. Police say the BB hit a wall, and then struck the infant.
http://abcnews.go.com/US/wireStory/pennsylvania-man-jailed-baby-shot-head-bb-44331848
MAN CHARGED WITH SEXUAL ASSAULT OF CHILD IN WARMINSTER
WPVI-TV – December 16, 2016
Warminster, Bucks County police have arrested a 73-year-old man for the sexual assault of a minor.
http://6abc.com/news/man-charged-with-sexual-assault-of-child-in-warminster/1659615/
Shippensburg Area School District bus driver charged after leaving sleeping child alone on bus
Fox 43 – December 28, 2016
A  bus driver for the Shippensburg Area School District is facing charges after leaving a small child unattended on a school van after he fell asleep on December 21, according to court documents.
http://fox43.com/2016/12/28/shippensburg-area-school-district-bus-driver-charged-after-leaving-sleeping-child-alone-on-bus/
Delco Man Facing 50 Felony Counts Of Child Pornography: District Attorney
Media Patch – December 15, 2016
A Delaware County man is facing over 100 total counts of felony charges stemming from a digital investigation into child pornography that yielded over 5,000 images, according to the Delaware County District Attorney's Office.
http://patch.com/pennsylvania/media/delco-man-facing-50-felony-counts-child-pornography-district-attorney
Pa. child predator who fled US is convicted of rape in England
The Morning Call – December 7, 2016
A child predator in Pennsylvania who vanished before his 2006 sentencing was convicted Wednesday in England of raping a 13-year-old girl.
http://www.mcall.com/news/nationworld/pennsylvania/mc-pa-convicted-two-continents-12072016-20161207-story.html
Montco Man Shared Dozens of Child Porn Files: DA
Hatboro Patch – December 7, 2016
A Skippack man has been arrested after authorities found dozens of child pornography files on his home computer, the Montgomery County District Attorney's Office announced Tuesday.
http://patch.com/pennsylvania/horsham/montco-man-shared-dozens-child-porn-files-da
Mom Charged in Connection With Murdered Abington Girl's Disappearance But Search for Killer Continues: DAs
NBC 10 – December 28, 2016
Officials also announced that the adoptive mother of Grace Packer, 14 at the time she vanished, is a person of interest in the case. The woman, Sara Packer, has been charged with child endangerment and obstruction of an investigation, district attorneys from three counties announced at a news conference.
http://www.nbcphiladelphia.com/news/local/Abington-Teen-Grace-Packer-Missing-407892985.html
Abington Man Charged With 100 Felony Counts of Child Porn: DA
Abington Patch – December 16, 2016
An Abington man has been arrested on more than 100 felony counts of child pornography, the Montgomery County District Attorney's Office announced Friday.
http://patch.com/pennsylvania/abington/abington-man-charged-100-felony-counts-child-porn-da
More than $1.7 million directed to groups aiding child sexual abuse victims
Reading Eagle – December 17, 2016
The Pennsylvania Commission on Crime and Delinquency approved more than $1.7 million in grant funding to 30 organizations across the commonwealth who assist victims of child sexual abuse.
http://www.readingeagle.com/news/article/more-than-17-million-directed-to-groups-aiding-child-sexual-abuse-victims
'You Don't Deserve to Have a Son': Pennsylvania Mom Posted Suicide Note on Facebook Before Killing Baby, Herself
KTLA 5 – December 28, 2016
A mother in Pennsylvania left an apparent suicide note on Facebook, telling her husband she was "tired of being a single parent in a 2 parent home" and that he didn't "deserve to have a son" before killing their baby and then herself the day after Christmas, authorities said.
http://ktla.com/2016/12/28/you-dont-deserve-to-have-a-son-pennsylvania-mom-posted-suicide-note-on-facebook-before-killing-baby-herself/
Two Pa. mothers say $12B Hershey School booted students after suicide attempts
Philly.com – December 6, 2016
Two Pennsylvania mothers say the $12.3-billion Milton Hershey School has refused to allow their children back onto campus after they became depressed and tried to take their lives, in the latest suicide-related incidents at the boarding school for impoverished students.
http://www.philly.com/philly/business/Two-Pa-mothers-say-12B-Hershey-School-booted-students-after-suicide-attempts.html