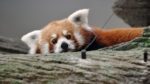 KARA tracks current news about at risk children bringing transparency and  attention to our youngest and most vulnerable  citizens.  What you see here is only a sampling of what should be reported –  the great majority of child trauma & abuse never gets reported.
ALL ADULTS ARE THE PROTECTORS OF ALL CHILDREN – Support KARA's Reporting 
If you would like to be a KARA reporter for at risk children where you live contact info@invisiblechildren.org with VOLUNTEER in the subject line
Compilation of information and writing on this page is the hard work of  KARA volunteer Eshanee Singh
Syria – Almost 100 children killed in Aleppo since Friday, UNICEF says.
CBC News.
The ratio of doctors to patients and the state of resources raises fears about the chances of survival for children. Hospitals and their intensive care units have been at the centre of many airstrikes. If hospitals are being bombed and attacked, who or what is going to protect the most vulnerable, children.
http://www.cbc.ca/news/world/aleppo-hospital-1.3781938
'Press 1 For Child Labour': Garment Workers use Cellphones to Report Abuses.
Mobile services are using technology in an attempt to increase transparency and locating problems of exploitation and modern slavery in a business's supply chain. Toll free numbers have been set up for people to anonymously call and log violations of discrimination, harassment and abuse they see around them. While the calls from workers are helpful in highlighting problems, some argue that it does not replace adults and checks and it does not actually solve the problem it highlights.
https://www.yahoo.com/news/press-1-child-labor-garment-workers-cellphones-report-114102495.html
Sudan – Children Bear Brunt of Alleged Chemical Weapon Attacks in Sudan, Says Amnesty.
The Guardian.
The Sudanese government denies any allegations of its use of chemical weapons in attacking and killing hundreds of civilians, including babies and children. Amnesty International, however, argues that the brutal nature of photo and video evidence speaks for itself. Amnesty International is certain that the injuries sustained by survivors are a result of something more than conventional military munitions. Amnesty International calls on the United Nations (UN) to apply political pressure and ensure an arms embargo so that peacekeepers and humanitarian groups can access remote regions.
https://www.theguardian.com/global-development/2016/sep/29/sudan-children-babies-alleged-chemical-weapon-attacks-amnesty?utm_content=buffer08fbc&utm_medium=social&utm_source=twitter.com&utm_campaign=buffer
Pakistan – Confronting Child Malnutrition.
The Express Tribune.
Despite economic and social development in certain sectors, Pakistan suffers from high levels of starvation and malnutrition, particularly among children. The government has been found not asserting leadership in addressing and at least attempting to solve the access to food gap. As a result, some 32% of children in the country are underweight.
http://tribune.com.pk/story/1183832/confronting-child-malnutrition/
Nigeria – 75, 000 Could Starve to Death in Nigeria After Boko Haram: UN.
Yahoo News.
Children are dying of hunger in Nigeria. In different pockets in regions in Nigeria children are suffering and even dying due to high malnutrition levels and subsequent related diseases, such as diarrhea and respiratory infections, but donors are not responding. The insurgency of Boko Haram has forced people from their homes into overworked refugee camps and had prevented subsistence farmers from planting for two years or more.
https://www.yahoo.com/news/75-000-could-starve-death-nigeria-boko-haram-085115276.html?ref=gs&utm_content=bufferb1807&utm_medium=social&utm_source=twitter.com&utm_campaign=buffer
Indonesia – Leader of Indonesia Gand Which Raped, Murdered Girl Sentenced to Death.
Yahoo News.
Sadly, while sexual violence against women and children is common, gang rape is unusual. Seven gang members, of men and boys, had raped and murdered a girl on her way to school and left her body in a rubber plantation. This unusual attack has shocked and surprised the country and promoted the President and Parliament to sign and pass a regulation for harsher punishments for attacks on children. For example, child rapists can receive the punishment of death or chemical castration.
https://www.yahoo.com/news/leader-indonesia-gang-raped-murdered-girl-sentenced-death-100051343.html?ref=gs&utm_content=buffer44850&utm_medium=social&utm_source=twitter.com&utm_campaign=buffer
Yemen Hospitals Run out of Medicine for Dangerously Malnourished Children,
Relief Web.
In the face of a civil war Yemen's health system collapses and as a result children are dying because of a lack of medicine. Parents of families have lost their jobs and can barely afford to get to the hospitals, let alone provide their own medicines to treat their sick child. Hospitals are in short supply of doctors and rooms and have no medicine to provide for patients. Hospitals in remote regions are not the only hospitals affected; hospitals all over the country, even in major cities, has been gravely affected by the civil war which makes it is easy to conclude that Yemen's health system has already collapsed.
http://reliefweb.int/report/yemen/yemen-hospitals-run-out-medicine-dangerously-malnourished-children?utm_content=buffera86dd&utm_medium=social&utm_source=twitter.com&utm_campaign=buffer
Greece – Pakistani Boy Gang-Raped in Greek Migrant Camp: Police.
Yahoo News.
Four minors aged 16 to 17 have allegedly gang raped a 16 year old Pakistani boy in a Greek migrant camp. Greece, along with several other countries, have housed thousands of refugees in over populated refugee camps while they await asylum status. Refugees are turing more and more to countries like Greece while other European countries have closed off their borders. The EU has promised funds to Greece for the building of additional camps. The EU has also promised additional staff members to aid in the processing of asylum applications but, Greece has yet to receive them.
https://www.yahoo.com/news/pakistani-boy-gang-raped-greek-migrant-camp-police-094122345.html?ref=gs&utm_content=bufferaf4a5&utm_medium=social&utm_source=twitter.com&utm_campaign=buffer
Mali – Halting School Meals in Mali Could Keep thousands of Children Out of Class: U.N.
Yahoo News.
While schools have already closed in some areas, the lack of funding may take away the only guaranteed nutritious meal from thousands of children in addition to their education. If schools no longer provide means, parents are more likely to not send their children to school, adding to the possibility of the school closing down. Violence in the are due to the insurgency of armed Islamist groups have forced teachers to flee and schools to remain closed. Consequently, children are deprived of an education for months.
https://www.yahoo.com/news/halting-school-meals-mali-could-keep-thousands-children-122621374.html?ref=gs&utm_content=buffer89881&utm_medium=social&utm_source=twitter.com&utm_campaign=buffer
Kenya – Child TB Death Set to Fall as Kenya Launches New Drugs.
VOA News.
Kenya sets itself to be the first country in the world to introduce child friendly medicines to fight tuberculosis. The new medicines are supposed to be tailored to children, being fruit flavoured and dissolvable in water, so that the likelihood of continuous treatment may be higher. Children who go untreated may become blind, deaf, paralyzed, mentally disabled or they may even face death.
http://www.voanews.com/a/reu-child-tb-deaths-set-to-fall-as-kenya-launches-new-drugs/3526533.html?utm_content=buffer39cfb&utm_medium=social&utm_source=twitter.com&utm_campaign=buffer
Pakistan – Highlighting Issues: 40% of Pakistan's Population Malnourished.
The Express Tribune.
A lack of awareness and effort by the government may be some of the bigger contributing factors in Pakistan's malnutrition level. Children in Pakistan are among the most vulnerable and worst affected groups, with thousands of children, if not dying from malnutrition, suffering from deficiencies of important vitamins and minerals. What is ironic is that despite having reserves of millions of tonnes of wheat and being one of the larger producers of milk and meat, malnourishment continues to rise in Pakistan.
http://tribune.com.pk/story/1192470/highlighting-issues-40-pakistans-population-malnourished/
Australia – Indigenous Kids 'Nine Times' More Likely to Be 'Under Care'.
Brisbane Times.
Indigenous kids in Australia are overrepresented in child protection services. The rate of Indigenous kids under care has increased a greater amount than the total proportion of all children under protective care, with Indigenous children's rate jumping from 40.4 per thousand to 45.3 per thousand. Information flow is argued to be an area that needs improvement, which may lead to greater child safety.
http://www.brisbanetimes.com.au/queensland/indigenous-kids-nine-times-more-likely-to-be-under-care-20161003-grtzsx.html
U.K. – Sunderland Child Protection Body Apologizes Over Death of Girls.
The Guardian.
The death of two teenage girls under child services were both found hanged 10 days apart. No connection has be found linking the two deaths, however; the similarities in both cases prompted serious case reviews out of fear the children may be experiencing similar unacceptable levels of care.
https://www.theguardian.com/society/2016/sep/14/sunderland-childrens-services-apologise-critical-report-deaths-girls
Canada – Dark Ad Campaign Hopes to Help Catch Online Child Predators.
CBC News.
A Canadian online tool, used to report child abuse, launches a new ad campaign to raise national awareness of child abuse seen across the internet. Cybertip was launched by the federal government to protect children from abuse. The campaign brings attention to ease at which images and videos are being passed around the internet as smartphones, cameras, and the internet has become more and more accessible.
http://www.cbc.ca/news/canada/manitoba/cybertip-canadian-centre-for-child-protection-1.3777759
Canada – Ministry-Funded CAS Report Urges Overhaul to Keep Black ids Out of Care.
The Star.
The Children's Aid Society of Toronto has a history of systemic racism, with African Canadian children being disproportionately represented. The system was unduly targeted black families and their children by unnecessarily removing children and placing them in a system which denies them fair and equal opportunities and increase their chances of abuse and neglect.
https://www.thestar.com/news/canada/2016/09/29/ministry-funded-cas-report-urges-overhaul-to-keep-black-kids-out-of-care.html
The UAE: Abu Dhabi – ADEC Announces Child Protection Policy For Schools.
Gulf News.
The Abu Dhabi Education Council has developed a policy to identify and support students under the age of 18 who may have been abused or neglected. The policy clearly outlines and identities aspects of abuse and neglect, and further stipulates the responsibilities school officials are suppose to take while children are in school to protect children from abuse and neglect.
http://gulfnews.com/news/uae/education/adec-announces-child-protection-policy-for-schools-1.1902817
Child Marriage a Growing International Issue, Report Says.
The Toronto Star.
The bulk of young girls forced into marriages, more often than not, are marrying men way older than themselves. Forced child marriages take place in poor and rural communities where access to education and other opportunities for girls are minimal to non-existent. Despite international efforts to curb child brides, the number of young girls married before the age of 18 will continue to grow to 950 million by 2030 and to 1.2 billion by 2050.
https://www.thestar.com/news/world/2016/10/11/child-marriage-a-growing-international-issue-report-says.html
Ethiopia – Drought Leaves 6 Million Ethiopian Children Hungry.
Al Jazeera.
Millions of children are in need of emergency food assistance as a drought has crashed the agricultural sector in Ethiopia since 2014. The highly vulnerable children are at a risk of malnutrition and waterborne diseases. Only half of the necessary amount of aid to handle the crisis has been raised so far by aid agencies and the government.
http://www.aljazeera.com/news/2016/04/drought-leaves-6-million-ethiopian-children-hungry-160408134745829.html
Ethiopia – Reuniting Ethiopia's Children With Their Families after Migration Horrors.
UNICEF Ethiopia.
Human traffickers prey on the vulnerable with the promise of opportunities abroad. Often they are left stranded or held for ransom. Through this journey these children face very harsh circumstances, e.g. going days without food or being robbed and beaten to the point of becoming very sick. The traumatization the children face on this journey makes it harder to cope and readjust to life if and when they return home.
https://unicefethiopia.org/2016/04/18/reuniting-ethiopias-children-with-their-families-after-migration-horrors/
Ethiopia – History Repeats Itself in Ethiopia.
The Washington Post.
Food aid and money from international donors is running out as humanitarian disasters around the world has increased in recent years. Since the horrific famines of 1973 and 1984, the Ethiopian government in cooperation with international aid agencies have created safety nets and increased economic growth. At first, after a continuous drought caused in part by an El Nino, the government stated that it would independently handle the situation. But as the numbers of needly skyrocketed, authorities issued an appeal. The current need of the people is greater than what the government and international aid agencies is currently providing.
http://www.washingtonpost.com/sf/world/2016/02/22/history-repeats-itself-in-ethiopia/
Syria – Child Brides: The Syrian Girls Pushed Into Early Marriage.
BBC News.
Out of economic desperation, refugees from Syria have pushed their young daughters into marrying. These young girls subsequently put their bodies through stress by having children at a young age. The practice of child marriages is a tradition that has always existed in rural parts of the region. But since the civil war in Syria, cycles of war and poverty has given momentum to child marriages and the worsen and intensified the practice.
http://www.bbc.com/news/world-middle-east-37617523
Ethiopia Struggles With Worst Drought for 50 Years Leaving 18 Million People In Need of Aid.
The Telegraph.
While Ethiopia's past famines were the result of political tactics and ideologies, this time around the government has attempted to curb the potentially similar crisis from happening again. But in the earl stages the government attempted to handle the crisis independently. This however allowed the drought and its effects to get progressively worse because international response was delayed due to authorities refusing to admit to their inadequacies.
http://www.telegraph.co.uk/news/2016/04/23/ethiopia-struggles-with-worst-drought-for-50-years-leaving-18-mi/
Syria – Airstrikes in Syria's Aleppo and Shelling in South Kill 20.
Air strikes continues after a cease fire falls through. Children bear the brunt of the fall out as schools in rebel and government held areas face attacks.
https://www.yahoo.com/news/syrian-opposition-activists-airstrikes-kill-8-aleppo-115156411.html?ref=gs&utm_content=buffer54031&utm_medium=social&utm_source=twitter.com&utm_campaign=buffer
France Says Britain Has 'Moral Duty' On Calais Migrant Children.
Yahoo News.
As a refugee camp is fated to be bulldozed in France, several worry for the future of the hundreds of unaccompanied migrant children. France is asking Britain to assume a moral duty to allow the unaccompanied migrant children to reunite with their families they have been separated from while making the journey from Syria to France. While British authorities are ready and willing to cooperate, the British authorities argue that the primary responsibility rests with France since Britain does not have jurisdiction in France.
https://www.yahoo.com/news/france-says-britain-moral-duty-calais-migrant-minors-070140775.html?ref=gs&utm_content=buffer55904&utm_medium=social&utm_source=twitter.com&utm_campaign=buffer
India – Child Marriage Shame: 30% Hindu, Muslim Women Ties Knot Before Turning 18.
Hindustan Times.
While there are laws in place to prohibit child marriages and despite the the legal age of marriage for women being 18, the percentage of Hindu and Muslim girls married before the age of 17 remains high; percentages for other major religions has declined. Many  have cited the lack of strict enforcement for laws for the minimal decline.
http://www.hindustantimes.com/india/child-marriage-shame-30-hindu-muslim-women-tie-knot-before-turning-18/story-aLH8c4fnBoEEeztIsuZZlJ.html
Why Parents Don't Get Their Children Vaccinated For the Flu.
NPR.
Some parents choose not to vaccinate their children because they think it is not necessary, while other believe the vaccine itself will give children the flu. Doctors; however, warn of the potentially dangerous side effects.
http://www.npr.org/2016/10/10/497350289/why-parents-don-t-get-their-children-vaccinated-for-the-flu?utm_content=buffer57378&utm_medium=social&utm_source=twitter.com&utm_campaign=buffer
Yemen – We Saw How Yemen's Children Are Slowly Starving to Death.
The Guardian.
While a Saudi-led coalition tries to defeat Houthi rebels, thousands of people have been killing in bombings and hundreds of thousands of children have suffered from severe malnutrition and its life threatening side effects. The importation of food and warehouses, storage silos and maintenance depots have been hit by air strikes, making food distribution and slow, hazardous and effectively crippled.
https://www.theguardian.com/global-development/2016/oct/06/we-saw-how-yemen-children-slowly-starving-to-death-krishnan-guru-murthy?utm_content=buffer8b790&utm_medium=social&utm_source=facebook.com&utm_campaign=buffer
Myanmar Human Rights Leaders Resign Over Child Abuse Scandal.
Yahoo.
More investigation into human rights abuses has been order by the President of Myanmar after two girls have allegedly been kept as slaves and tortured in a tailor's shop for five years. Myanmar's National Human Rights Commission has negotiated a $4, 000 payout for the victims but not criminal charges have been laid. Sadly, this story is not any different from the thousands even millions of children who are brought from poor rural areas to work as domestic workers.
https://www.yahoo.com/news/myanmar-human-rights-leaders-resign-over-child-abuse-073258613.html?ref=gs&utm_content=buffer49e4d&utm_medium=social&utm_source=twitter.com&utm_campaign=buffer
Every 7 Seconds, A Young Girl Becomes A Bride, Repot Says.
CNN.
Domestic violence, abuse, rape, and not being able to attend school has resulted from the practice of child marriage. Girls are thrown into the cycle of child marriage and face the consequences their physical body and mental emotions are not prepared to handle. Some the countries listed as the worst countries in which to be a girl are Somalia, Mali, and Niger. Girls and children caught in the middle of conflicts as refugees are more likely to become child brides for safety or out of desperation.
http://www.cnn.com/2016/10/11/world/girls-around-the-world-report/
8 Insights to End Child Marriage.
Devex.
Before taking steps to the global sustainable development goal, local community level and international level commitment needs to be clearly defined. Here are 8 insights to the problem of child marriages that may help an action plan to ending child marriages.
https://www.devex.com/news/8-insights-to-end-child-marriage-88853?utm_content=buffer1c01e&utm_medium=social&utm_source=facebook.com&utm_campaign=buffer
Bangladesh's 'Wedding Buster' Takes On Illegal Child Marriages.
France 24.
The practice of child marriage has been illegal since 1929 in Bangladesh, but child marriages are ever present. One factor leading to marrying girls off at a very young age is the perception that daughters are a financial burden, especially among poor families. A 21 year old girl tells her story of over coming her own marriage at a young age and how she now helps to prevent future child marriages.
http://www.france24.com/en/20161011-bangladesh-child-marriages-international-day-girl-child-radha-rani-sarker
Canada – Hamilton Teacher Accused of Child Sexual Assault.
The Hamilton Spectator.
A school teacher was released on recognizance after being charged with sexual assault, sexual interference and invitation to sexual touching. The investigation into the teacher began with child sexual abuse allegations but then expanded to online child exploitation.
http://www.thespec.com/news-story/6873366-hamilton-teacher-accused-of-child-sexual-assault/
Africa – Air Pollution More Deadly In Africa Than Malnutrition Or Dirty Water, Study Warns.
The Guardian.
Africa's air pollution has the potential to lead to a serious health and climate crisis as the air pollution may be killing thousands of people a year prematurely. It is well known the child malnutrition levels across Africa are unacceptably high and for air pollution to be killing more people than child nutrition, it must speak to the severity of air pollution.
https://www.theguardian.com/global-development/2016/oct/20/air-pollution-deadlier-africa-than-dirty-water-or-malnutrition-oecd?utm_content=buffer45878&utm_medium=social&utm_source=twitter.com&utm_campaign=buffer
Investing In Girls Could Unlock Billions Of Dollars For National Economies : U.N. Agency.
Yahoo News.
The economic benefits of giving girls a quality primary and secondary education can produce economic benefits into the billions; however, the social benefits can be even more later on in life. To get to gender equality and the empowerment of women, more awareness needs to be brought to the poor state of girls' human rights and the lack of accountability from political leaders.
https://www.yahoo.com/news/investing-girls-could-unlock-billions-dollars-national-economies-123316961.html?ref=gs&utm_content=buffer66c58&utm_medium=social&utm_source=twitter.com&utm_campaign=buffer
Equatorial Guinea – School Ban On Pregnant Teens Divides Equatorial Guinea.
Yahoo News.
A teenage girl was denied an education because she was pregnant. This is part of a new government initiative which requires all teenage girls to take a pregnancy test in order for them to enrol. The education minister encourages the new measure so that young girls can protect themselves against unwanted pregnancies. Many fear the violation of the right to education and the possibility that many girls may turn to illegal abortions.
https://www.yahoo.com/news/school-ban-pregnant-teens-divides-equatorial-guinea-083428185.html?ref=gs&utm_content=buffer77e41&utm_medium=social&utm_source=twitter.com&utm_campaign=buffer
Iraq – US General Urges Iraqis Not to 'Rush' Mosul Fight.
VOA News.
Thousands of people have fled Iraq to refugee camps in Syria as forces try to retake the city, Mosul, from the Islamic State group. While the politics and military aspect of the fight against the Islamic State has been in the spotlight, the refugee and humanitarian crisis goes largely unnoticed or has been given less attention and care.
http://www.voanews.com/a/aid-group-says-thousands-have-fled-mosul/3557471.html?utm_content=bufferaa17a&utm_medium=social&utm_source=twitter.com&utm_campaign=buffer
Indian Human Rights Body Demands Answer Over Death of Hundreds of Indigenous Schoolchildren.
Yahoo News.
In the last ten years hundreds of students from poor tribal areas in a western Indian state have died in state run ashram schools from illnesses such as malaria, food poisoning, drownings and snake bites. While there are several procedures that should be followed, including health screenings, school authorities fail to do comply with them and fail to provide basic amenities. These state run schools are often the only option for children living in remote areas.
https://www.yahoo.com/news/indian-human-rights-body-demands-answer-over-deaths-131424805.html?ref=gs&utm_content=bufferf1ebd&utm_medium=social&utm_source=twitter.com&utm_campaign=buffer
Nigeria's Buhari Says Will "Redouble" Efforts to Bring Back Rest of Chibok Girls.
Reuters Africa.
The Nigerian government promises greater efforts in bringing back more than 200 girls who were kidnapped by Boko Haram in 2014.
http://af.reuters.com/article/topNews/idAFKCN12J1S6?feedType=RSS&feedName=topNews&utm_content=bufferdb510&utm_medium=social&utm_source=twitter.com&utm_campaign=buffer
Argentina: Hundreds of Thousands of Women Set to Protest Against Violence.
The Guardian.
After the brutal rape and torture of a 16 year old girl, hundreds of thousands of women are expected to stand in solidarity with a national protest against the"femicides" of women, committed usually at the hands of their husbands, boyfriends, family members or acquaintances. The violence against women is not just a specific targeted act against the victim themselves but a message to girls and women on the whole.
https://www.theguardian.com/world/2016/oct/19/argentina-women-strike-violence-protest?utm_content=buffer3ee39&utm_medium=social&utm_source=twitter.com&utm_campaign=buffer
11 Ways to Stop Periods From Disrupting Girls' Education.
The Guardian.
Often after puberty girls face several barriers when it comes to their education. Here are some suggested ways in which a girl's access to education can be easier.
https://www.theguardian.com/global-development-professionals-network/2016/oct/19/11-ways-to-stop-periods-from-disrupting-girls-education?utm_content=bufferc744a&utm_medium=social&utm_source=twitter.com&utm_campaign=buffer
Britain Must Fulfil Duty to Calais Migrant Kids: France.
Yahoo News.
As France tears down the infamous Calais refugee camp for good, a French Minister calls on Britain to fulfill its duties towards unaccompanied migrant children. Both Britain and France have pledge cooperated efforts in fighting the migrant crisis. While a few unaccompanied teenagers were reunited with their relatives after being transferred to Britain, there are many more children left behind who are also deserving of help.
https://www.yahoo.com/news/britain-must-fulfil-duty-calais-migrant-kids-france-062833772.html?ref=gs&utm_content=buffer5dc7a&utm_medium=social&utm_source=twitter.com&utm_campaign=buffer
Nigeria – Boko Haram Ready to Negotiate Release of 83 More Chibok Girls – Govt.
Reuters Africa.
A brokered deal  by the Red Cross and the Swiss government has resulted in the release of 21 captured girls. The Islamist militant group Boko Haram is willing to negotiate the release of 83 more of the girls from one of the faction groups of Boko Haram. Despite this release suicide bombings continue to be staged in Nigeria and neighbouring Niger and Cameroon.
http://af.reuters.com/article/topNews/idAFKCN12I1ST?feedType=RSS&feedName=topNews&utm_content=buffer6947e&utm_medium=social&utm_source=twitter.com&utm_campaign=buffer
14 Migrant Children Arriving In UK from Calais Migrant Camp.
Yahoo News.
After receiving pressure from charities, religious leaders and French authorities, Britain agreed to accept migrant children from the refugee camp Calais in France; however, only 14 children made the journey from France to Britain. The closing of the Calais camp leaves 6,000 to 10, 000 migrants, including 1, 300 children, in limbo as they will need to be relocated.
https://www.yahoo.com/news/14-migrant-children-arriving-uk-calais-migrant-camp-092351395.html?ref=gs&utm_content=buffer8540a&utm_medium=social&utm_source=twitter.com&utm_campaign=buffer
Africa: World Leaders Must Act Fast to Keep Promise to End Child Deaths By 2030.
All Africa.
The promise of ending hunger by 2030, as part of the Sustainable Development Goals, is at risk of being broken. Although we have seen exceptional numbers from 2009 to 2014, the current rate of eliminating preventable child deaths from sever malnutrition is estimated to be 150 years.  While there is treatment, many children cannot access the basic, low cost treatment that is essential. A political will is needed to drive the initiative forward.
http://allafrica.com/stories/201610170189.html?utm_content=bufferb5c9d&utm_medium=social&utm_source=twitter.com&utm_campaign=buffer
Nigeria – Polio Vaccine Drive Targets 41 Million African Children As Nigeria Fights Virus.
The Guardian.
Polio vaccination campaigns have been scheduled for multiple dates in Nigeria as a polio outbreak threatens to spread across Nigeria and neighbouring countries Chad, Niger, Cameroon and Central Africa Republic. If the outbreak is not contained, the virus may set back global efforts towards its eradication. The simplicity of administering the vaccine is not what hinders the efforts, but the difficulty at which humanitarian aid workers have at reaching those who need it, particularly the areas that have been affected by the Boko Haram insurgency,
https://www.theguardian.com/global-development/2016/oct/13/nigera-polio-vaccine-drive-targets-41m-children-outbreak-africa?utm_content=buffer55283&utm_medium=social&utm_source=twitter.com&utm_campaign=buffer
France – Child Migrants In Calais Seeking Smugglers As 'Jungle Camp Set To Close.
Yahoo News.
As their futures are unknown, many children in the infamous jungle camp are seeking out smugglers to help them be reunited with their families in Britain. After the camp is demolished migrants will be settled in centres across France, which would more than likely make more difficult for children to reconnect with their families. The lack of information, transparency, and frankly concern, raises tensions within the camp and between the migrants and authorities.
https://www.yahoo.com/news/child-migrants-calais-seeking-smugglers-jungle-camp-set-153919193.html?ref=gs&utm_content=buffer691f1&utm_medium=social&utm_source=twitter.com&utm_campaign=buffer
Nepal Stands Third in South Asia in Terms of Child Marriages.
My Republica.
While the legal age of marriage is 20 years old in Nepal, nearly 30 percent of recored marriages are recorded as early and forced. Programs and legal provisions have been implemented but their implementation has been delayed.
http://www.myrepublica.com/news/7870
Afghanistan – 'We're the Sons of Afghanistan, But Out Leaders Have Forgotten About Us."
The Guardian.
Many young people in Afghanistan sign up for its military so that they can provide their family with food and give their other siblings a chance at an education. Signing up for the military is seen as their only chance of a decent job. The Afghan army has taken advantage of their young recruits in their war against the Taliban. Those who have suffered life changing injuries or families who have lost their children to the war, are given false and hollow promises by the government for treatment and pensions.
https://www.theguardian.com/global-development/2016/oct/24/sons-of-afghanistan-leaders-have-forgotten-us-war-against-taliban?utm_content=buffer951b3&utm_medium=social&utm_source=twitter.com&utm_campaign=buffer
Syrian Child Refugees Making British Clothes In Turkey: BBC Investigation.
Yahoo News.
Syrian refugee children are working 12 hour work days for low wages. Popular British clothing brands have been found to be using these child refugees the production of their clothing in Turkey. The retailers have suggested that they take the allegations very seriously.
https://www.yahoo.com/news/syrian-child-refugees-making-british-clothes-turkey-bbc-080333436–finance.html?ref=gs&utm_content=buffereb551&utm_medium=social&utm_source=twitter.com&utm_campaign=buffer
Progress Towards Children's Well-Being in South Asian Countries.
The Financial Express.
A brief overview of the UNICEF publication examining the the history and future of child rights in South Asia, including the countries Afghanistan, Bangladesh, and Bhutan.
http://www.thefinancialexpress-bd.com/2016/10/20/50120/Progress-towards-children's-well-being-in-South-Asian-countries
Pakistan – US Embassy Issues Last-Minute Vis to Ailing Pakistani Girl.
Yahoo News.
A 6 year old girl, from a poor merchant family, with a spinal cord disorder has been issued a visa for the United States so that see she can get the surgry she needs.
https://www.yahoo.com/news/us-embassy-issues-last-minute-visa-ailing-pakistani-113007216.html?ref=gs&utm_content=buffer95d8a&utm_medium=social&utm_source=twitter.com&utm_campaign=buffer
Kenya – Heroin Users Getting Younger on Kenya's Coast.
VOA News.
The costal province which makes up Kenya's strong tourism industry has a dark side with the rise of prolonged heroin use among the younger generation. Often the problem of young heroin users is overshadowed by the need to support the tourism in the province. What may or may not be surprising is that heroin users in the costal province graduate to the use or heroin through first trying tobacco, marijuana, khat, or moonshine.
http://www.voanews.com/a/heroin-users-getting-younger-on-kenya-coast/3565027.html?utm_content=bufferc0025&utm_medium=social&utm_source=twitter.com&utm_campaign=buffer
Syria – Schoolchildren Among 35 Dead in Syria Raids: Monitor.
Yahoo News.
Among the least 35 killed civilians were children after a school and its surrounding area was hit with an air strike. Both the Syrian government forces and Russian ally have been accused by rights groups for carrying out intentional attacks on civilian infrastructure. Unverified footage and pictures show the graphic nature of the attacks, i.e. children's seared off arms, and rescue workers sprinting to help the injured.
https://www.yahoo.com/news/raids-near-schools-syrias-idlib-kill-16-civilians-111812728.html?ref=gs&utm_content=buffer9d0e3&utm_medium=social&utm_source=twitter.com&utm_campaign=buffer
South Sudan – UN Says 145 Child Soldiers Released in South Sudan.
Yahoo News.
UNICEF negotiated the release of 145 child soldiers from two rebel groups in South Sudan. The use of child soldiers is not exclusive to rebel groups, the national army is also suggested to have child soldiers fighting or working for porters.
https://www.yahoo.com/news/un-says-145-child-soldiers-released-south-sudan-135358080.html?ref=gs&utm_content=bufferac5cc&utm_medium=social&utm_source=twitter.com&utm_campaign=buffer
Building the Evidence Based.
The DailyStar.
Despite laws against child marriages, millions of children, more so girls than boys, are married at a young age in South Asia. While levels have decreased, it remains at an unacceptable high level. Forcing girls to get married at a very young age violates their human rights in several aspects, they are denied the right to complete their education and they become more susceptible to abuse, exploitation and sexual violence, for example.
http://www.thedailystar.net/op-ed/ending-child-marriage-building-the-evidence-base-1292440
Sri Lanka Progress in Addressing Child Marriages and Teenage Pregnancy.
The Hans India.
Like the many other countries in South Asia, Sri Lanka has made progress in addressing the issue of child marriages and teenage pregnancies but legal, economic and social security related factors still exist which enables these practices to remain and perhaps worsen.
http://www.thehansindia.com/posts/index/International/2016-10-12/Sri-Lanka-progress-in-addressing-child-marriages-and-teenage-pregnancy/258286
British Retailers Exploit Syrian Refugee Children, Investigation Says.
Daily Sabah.
A BBC investigation finds the several well know British and International brands are using Syrian refugee children in the production of their garments. Some of the named brands have already been investigated and criticized for its factories in Cambodia where concerns have been raised about workers' human rights.
http://www.dailysabah.com/money/2016/10/24/british-retailers-exploit-syrian-refugee-children-investigation-says
Cambodia – With the Paedophile – Hunters on the Streets of Phnom Penh.
South China Morning Post.
An NGO and official investigators work together to gather evidence against suspected paedophillic men who sexually exploit children trafficked into the country. The expertise and experience of the NGO workers provides law enforcement with specialized assistance so that targeting and locating these men is done expediently.
http://www.scmp.com/magazines/post-magazine/long-reads/article/2040307/paedophile-hunters-streets-phnom-penh
U.K. – New Shelters to Protect Women and Children.
The National.
Details of a new government plan, to create shelters for women and girls at risk of trafficking or violence, are being slowly revealed as part of an international effort to stop modern slavery and child abuse. Funding will be put towards the building of shelters in the U.K. and also to women's rights and civil society groups in North Africa and the Middle East. This is an attempt to curb female refugees who are either migrated or trafficked through Europe.
http://www.thenational.scot/news/new-shelters-to-protect-women-and-children.23646
Palestinians: Jihadi-Style Child Abuse, Where are the Human Rights Groups?
Gatestone Institute International Policy Council.
Children are used in the front lines as suicide bombers and undergo military training to carry on a jihadist approach to liberalization, something that is not new but has been long practiced. Children are being forced to attend rallies and participate and jihadist movements are also choosing to freely to participate themselves as they have adopted that the armed struggle is the only means to victory and liberation. UNICEF and other international human rights organizations often turn a blind eye to this form of child abuse.
https://www.gatestoneinstitute.org/9188/palestinian-jihadi-child-abuse
Canada – 14 Charged After Online Child Sexual Exploitation Investigation in Northern Alberta.
Global News.
14 men, ages between 26 and 61, were charged with more than 30 offences related to online child sexual exploitation. Images and videos were recovered of children undergoing extreme abuse. Over 250 computers, cell phones and electronic devices were seized with upwards of 25, 000 photos and videos. The men charged were not in positions of trust and/or authority.
http://globalnews.ca/news/3012700/14-charged-after-online-child-sexual-exploitation-investigation-in-northern-alberta/