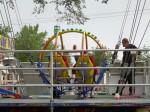 KARA tracks current news about at risk children bringing transparency and  attention to our youngest and most vulnerable  citizens.  Please note that what you see here is only a sampling of what should be reported –  the great majority of child trauma & abuse never gets reported.
ALL ADULTS ARE THE PROTECTORS OF ALL CHILDREN
Compilation of information and writing on this page is the hard work of  Krista Neuner
County leaders to update child abuse hotline
Wearecentralpa.com – July 5, 2016
Pennsylvania Auditor General DePasquale released a report, stating children's lives across the state are being put at risk because child abuse hotlines are not being answered.
http://www.wearecentralpa.com/news/local-news/county-leaders-to-update-child-abuse-hotline
Did the Hershey School reject students for depression? Two suits say yes.
Philly.com – July 1, 2016
The suits say the school for impoverished children violated a 2012 agreement with the Justice Department to treat disabled students better and seeks unspecified monetary damages and reforms. Abbie Bartels, 14, hanged herself in her home in central Pennsylvania in June 2013 after she was told she could not return to the 2,000-student boarding school for her eighth-grade graduation. She had enrolled there as a 5-year-old but exhibited depression only toward the end of eighth grade, the suit said. "Abbie was terminated by [the Hershey School] and released back to a poor, unstable, and at-risk environment, contrary to any reasonable treatment," said the suit filed by her parents, Julie Ellen Wartluft and Frederick Bartels.
http://www.philly.com/philly/business/20160701_Did_the_Hershey_School_rejected_students_for_depression.html
Saving York County CYFS from losing certification
Fox43 – July 1, 2016
One more strike and the state takes over.
http://fox43.com/2016/07/01/saving-york-county-cyfs-from-losing-certification/
Dauphin County regains full CYS license as officials ask state for more help
Fox43 – July 5, 2016
By the end of July, Dauphin County's top child welfare center will no longer need the state looking over its shoulder at every decision. The county's children and youth service agency will have a complete operating license once again, beginning July 24, according to the Pennsylvania Department of Human Services.
http://fox43.com/2016/07/05/dauphin-county-regains-full-cys-license-as-officials-ask-state-for-more-help/
Report: Child poverty increasing in York County
York Daily Record – July 6, 2016
Child poverty increased in many suburban school districts in York County between 2004 and 2015. That's one of the findings of the York County Community Foundation's most recent YorkCounts report. Released Wednesday, it looked at 85 quality-of-life measures in seven categories: aging, community, education, the economy, the environment, health and public safety.
http://www.ydr.com/story/news/2016/07/06/yorkcounts-report-measures-how-york-county-doing/86562476/
A turning point for patients with mental illness
The Hill – July 1, 2016
Shifting the current paradigm to one that provides timely treatments for mental health patients improves outcomes. One study in Pennsylvania found that approximately 60 percent of adults and 63 percent of children in the state with mental conditions saw their quality of life improve from the treatment they received through the mental health system.
http://thehill.com/blogs/pundits-blog/healthcare/286152-a-turning-point-for-patients-with-mental-illness
Pa. parents locked kids in dog cage as punishment, cops say
CBSnews.com – July 25, 2016
Pennsylvania police say a couple locked their three young children in a basement dog cage as punishment and left the youngest child, 6, inside the cage overnight.
http://www.cbsnews.com/news/kids-dog-cage-locked-punishment-parents-pennsylvania-police/
Man admits sharing videos of children changing at theme park
CBSnews.com – July 7, 2016
A man accused of videotaping children changing their clothes at a popular Pennsylvania amusement park and editing the images into a movie has admitted trading child pornography.
http://www.cbsnews.com/news/theme-park-child-porn-children-changing-pennsylvania-man-admits-sharing-videos/
Summer food service program for PA kids
Witf.org – July 10, 2016
The state Department of Education is administering a federal program benefiting needy Pennsylvania children.  The Summer Food Service Program provides nutritious meals to children during the months when they're not in school. Recipients are mainly those eligible for the federal free or reduced-price school lunch program. Education Department spokesperson Nicole Reigelman says meal service sites are set up in a number of locations throughout the state.
http://www.witf.org/news/2016/07/summer-food-service-program-for-pa-kids.php
Couple sentenced for keeping 11 kids in squalid home
CBSnews.com – July 13, 2016
A Pennsylvania couple has been sentenced to at least a year in prison after admitting under a plea deal they kept their 11 kids in a home full of trash, feces and raw meat.
http://www.cbsnews.com/news/11-kids-squalid-home-pennsylvania-couple-sentenced/
How Pennsylvania's budget could impact area seniors and children
WKBN 27- July 27, 2016
The spending plan Pennsylvania's House and Senate came up with this year will allow senior programs to stay steady, and Sharon Schools should see a 4.5 percent increase from the state.
http://wkbn.com/2016/07/07/how-pennsylvanias-budget-could-impact-area-seniors-and-children/
Pedro A. Rivera: Public schools, colleges get big boost in new Pa. budget
The Morning Call – July 14, 2016
The 2016-17 budget provides a significant step forward for Pennsylvania schools. It will help promote student success and improve access to a high-quality education — regardless of a child's zip code. Working with our partners in the Legislature, we are moving Pennsylvania forward by investing in our children.
http://www.mcall.com/opinion/yourview/mc-education-funds-schools-lehigh-valley-rivera-yv-0715-20160714-story.html
Appeals court rejects appeal in child rape plot case
Lancaster Online – July 27, 2016
An appeals court has turned down the appeal of a northeastern Pennsylvania man convicted in a plot to impregnate a 15-year-old girl so his wife could raise the child as her own. Thirty-year-old Gary Machinshok pleaded no contest in Luzerne County in 2014 to rape, statutory rape, aggravated sexual assault and other offenses and was sentenced to 13½ to 27 years in prison.
http://lancasteronline.com/news/pennsylvania/appeals-court-rejects-appeal-in-child-rape-plot-case/article_80e35974-7e6e-5046-a7de-17376bc15223.html
Children and Youth Day brings together community
Centre Daily Times – July 13, 2016
"It's been great, we've hardly had a break in the action since we started," said Adam Salyards, an officer with the State College Police Department who was directing traffic at a table. "I'm sending people for more supplies."
http://www.centredaily.com/news/local/community/state-college/article89463522.html
Children's Hospital partners in statewide psychiatry consultation program
Penn State news – July 28, 2016
More than half of children with a diagnosable behavioral health condition have not received any treatment in the past year, Waxmonsky said. There is a national shortage of child psychiatrists, with only 16 per 100,000 children in our state. Under 20 percent of Pennsylvania's 67 counties have more than five child psychiatrists. Many rural counties do not have a single provider.
http://news.psu.edu/story/418922/2016/07/28/children%E2%80%99s-hospital-partners-statewide-psychiatry-consultation-program
Pa. cutting down on over-drugged kids
Penn Live – July 28, 2016
A team based at Penn State Milton S. Hershey Medical Center will be part of Pennsylvania's effort to cut down on overmedication of children.
http://www.pennlive.com/news/2016/07/antipsychotic_psychotropic_pen.html
Pennsylvania DHS Continues Push to Increase Access to High-Quality Services, Announces Telephonic Psychiatric Contracts
PR Newswire – July 22, 2016
The program provides real time provider-to-provider or peer-to-peer resources to the PCPs and other providers who desire immediate consultative advice for children with behavioral health concerns, covered by Medical Assistance, up to age 21. Phone inquiries are usually patient-specific, but can also be about any general question related to child psychiatry, behavioral health, or community resources.
http://www.prnewswire.com/news-releases/pennsylvania-dhs-continues-push-to-increase-access-to-high-quality-services-announces-telephonic-psychiatric-contracts-300302708.html
Three arrested in online sexual exploitation of children cases
WeAreCentralPA.com – July 15, 2016
Attorney General Kathleen G. Kane's office today announced the arrest of three Pennsylvania men following separate investigations into the online sexual exploitation of children.
http://www.wearecentralpa.com/news/three-arrested-in-online-sexual-exploitation-of-children-cases
Charity and Children Suffer as Hershey's Board Fends Off Lucrative Merger Bid
The Chronicle of Philanthrophy – July 19, 2016
Indeed, the charity that controls the Hershey Company stands to gain billions from the deal, which would flow to needy children. This entity, the Hershey Trust, was established in 1909 by the candy magnate Milton Hershey as a place of rescue for orphan boys. It has since expanded its mission to girls, too, as well as to needy children with living parents. Mondelez's offer, if the price had been right, would have allowed Hershey to serve vastly more of these children.
https://www.philanthropy.com/article/Opinion-CharityChildren/237175
These asylum-seekers are being forced to raise their kids in immigration 'jails'
PRI.org – July 7, 2016
Maria and her sons, ages 9 and 4, were detained together for six months and released in the middle of June. They spent the last four months of their detention at the Berks County Residential Center — a facility that lost its license from the Pennsylvania Department of Human Services in February — in the quietly picturesque town of Leesport, 75 miles from Philadelphia and almost 800 miles from her family in Atlanta. They are among thousands of families across the country who have been placed in immigrant family detention centers that mental health experts warn impose anxiety and further trauma on an already vulnerable population of asylum-seekers. After she won an appeal, the government released Maria and her children while her asylum case moves forward. But they continue to deny release to thousands of other migrants like them.
http://www.pri.org/stories/2016-07-07/these-asylum-seekers-are-being-forced-raise-their-kids-immigration-jails
We're putting too many kids in foster care (column)
York Daily Record – July 27, 2016
"The more you broaden definitions (of child abuse) and panic caseworkers, the more likely they are to tear children needlessly from their homes and consign them to the chaos of foster care – something that destroys the lives of countless children every year."
http://www.ydr.com/story/opinion/readers/2016/07/27/were-putting-too-many-kids-foster-care-column/87613314/
In Wake of Pennsylvania Charges, Abuse Spotlight Falls on Religious Orders
NCRegister.com – July 22, 2016
The criminal proceedings in western Pennsylvania, where the three Franciscan friars will stand trial for child endangerment and conspiracy charges, could serve as a cautionary tale. The Pennsylvania grand jury that returned indictments against Fathers Giles Schinelli, Robert D'Aversa and Anthony Criscitelli concluded that the defendants, who headed the Third Order Regular Franciscans of the Province of the Immaculate Conception from 1986 to 2010, should have done more to protect minors from Brother Stephen Baker, who killed himself in January 2013 after he was accused of sexually abusing dozens of teens in at least three states.
http://www.ncregister.com/daily-news/in-wake-of-pennsylvania-charges-abuse-spotlight-falls-on-religious-orders
Sandusky accuser: I told Paterno about shower assault in 1976
Lancaster Online – July 12, 2016
A man claims he told Joe Paterno and his assistant coaches the day after Jerry Sandusky allegedly molested him in a shower at a 1976 football camp, but Paterno brushed him off, saying he had a football season to worry about, according to newly unsealed court records. "I was shocked, disappointed, offended. I was insulted," the man, who was 14 at the time. told lawyers for Pennsylvania State University's insurer in a deposition two years ago. "I was embarrassed."
http://lancasteronline.com/news/pennsylvania/sandusky-accuser-i-told-paterno-about-shower-assault-in/article_e30f0806-4833-11e6-8f29-138ad5205f0f.html
Bernstein: Former Penn State Players Insult Child Rape Victims
CBS Local Sports – July 6, 2016
For more than 40 years, the football program at Penn State was used as part of a vast victim farm for child-rapist Jerry Sandusky. The entrenched assistant coach raped young boys on campus, in football buildings and athletic facilities, and even trafficked them across state lines for bowl games. He groomed them with gifts of sports equipment and access to the team, all while ostensibly helping them via his carefully constructed "charity" known as the Second Mile, which was linked inextricably to Penn State football.
http://sports.cbslocal.com/2016/07/06/bernstein-former-penn-state-players-insult-child-rape-victims/
Cops: Pennsylvania woman laced baby's formula with drug
The Associated Press – July 29, 2016
An eastern Pennsylvania woman who allegedly laced her baby's formula with a drug that helps heroin addicts kick the habit has been jailed on endangerment charges.
http://gazette.com/cops-pennsylvania-woman-laced-babys-formula-with-drug/article/feed/378547
Mother charged in death of toddler, 3
Lancaster Online – July 23, 2016
A woman has been charged in the death of her toddler last month in central Pennsylvania. Authorities in York County said 3-year-old Isabel Godfrey died June 8 at York Hospital after being found unresponsive in her Thomasville home. The county coroner's office said the child died of multiple injuries but declined to release details. Northern York County Regional Police said last month that she had numerous bruises and several deep bite marks on her torso.
http://lancasteronline.com/news/pennsylvania/mother-charged-in-death-of-toddler/article_17b2cc32-679b-57a6-ac8b-3461e30ef4da.html
Police Find Handwritten Note in Home of Family of 5 Killed in Murder-Suicide
NBC Philadelphia – Monday, Aug. 8, 2016
Police in Sinking Spring, just outside Reading, responded to the family's home on  Winding Brook Drive at about 2 p.m. Saturday after a concerned relative asked them to make a welfare check on the family, according to the Berks County District Attorney's Office.
http://www.nbcphiladelphia.com/news/local/Dead-Murder-Suicide-Berks-County-389398512.html
FBI investigating Pa. mom who says she 'sold' her missing kids
PennLive – August 17, 2016
The FBI has been brought in on a bizarre and baffling case in western Pa. in which a mother allegedly admitted to police that she sold her fraternal twins for $2,000 each some 10 years ago.
http://www.pennlive.com/news/2016/08/fbi_investigating_pa_woman_who.html
Mother accused of leaving children alone in motel room for 3 days
WCMH-TV Columbus – August 23, 2016
A Pennsylvania woman is facing charges after she allegedly left her three children at a hotel for three days. Police and Allegheny County Children, Youth and Families officials were called Sunday to the Days Inn to check on the children, who range in age from 8 months to 3 years old.
http://nbc4i.com/2016/08/23/mother-accused-of-leaving-children-alone-in-motel-room-for-3-days/
New Pa. law takes effect: Kids under 2 in rear-facing car seats
Lehigh Valley Live –  August 12, 2016
Numerous studies have shown rear-facing car seats do a far better job at protecting an infant's head, neck and spine in car crashes, state Sen. Pat Browne said when the law was passed. Advocates say to keep children rear-facing as long as possible.
http://www.lehighvalleylive.com/news/index.ssf/2016/08/starting_friday_kids_under_2_m.html
In Ardmore Kane announces 500th child predator arrest in state
Mainline Media News – August 09, 2016
"As of Tuesday we made over 500 child predator arrests," Kane said at a press conference at the law offices of Rogers and Castor. "We identified in 2013 that there were approximately 2,100 identified child predators here in Pennsylvania and now I'm happy to report that in just the three-and-a-half years we have arrested 502 child predators."
http://www.mainlinemedianews.com/articles/2016/08/09/main_line_times/news/doc57a4fff89de38835154287.txt
Convicted child molester Jerry Sandusky to testify at appeal hearing
CBS 6 – August  11, 2016
Former Penn State assistant coach Jerry Sandusky claims he needs a new day in court because of lousy lawyering. The convicted child molester plans to testify at his court hearing Friday, said his lawyer Al Lindsay. It will be the first time he has taken the stand. Sandusky, 72 says his defense lawyers bungled the 2012 trial in which he was convicted of sexually abusing 10 boys and sentenced to at least 30 years in prison.
http://wtvr.com/2016/08/11/convicted-child-molester-jerry-sandusky-to-testify-at-appeal-hearing/
When your child struggles with mental illness, you have to wait weeks for mental health services in Pennsylvania. Here's why.
Public Source – August 11, 2016
Pennsylvania is among 42 states identified as having a severe shortage of child and adolescent psychiatrists by the American Academy of Child and Adolescent Psychiatrists [AACAP]. Pennsylvania Department of Human Services Secretary Ted Dallas told PublicSource the shortage is worse in rural areas, and his agency is creating programs to quickly deliver services to young people. Any mental health professional will tell you time is of the essence when a person, especially a more impulsive young person, is in crisis.
http://publicsource.org/investigations/when-your-child-struggles-with-mental-illness-you-have-wait-weeks-for-mental-health#.V8yawJgrLIU
Raising A Reader Joins Forces With Pennsylvania Masons For Statewide Rollout Of Children's Literacy Program In Public Schools Across Pennsylvania
PR Newswire – August 29, 2016
In their continuing support for communities across Pennsylvania, the Masons have provided more than a quarter million dollars to be used for a statewide program that will improve the literacy of children throughout Pennsylvania. The program will be coordinated by Raising A Reader, a national nonprofit organization that provides resources and guidance for families to implement home-based literacy routines.
http://www.prnewswire.com/news-releases/raising-a-reader-joins-forces-with-pennsylvania-masons-for-statewide-rollout-of-childrens-literacy-program-in-public-schools-across-pennsylvania-300318898.html
Heroin's reach extends to the children of addicts
Lancaster Online – August 22, 2016
On track with the heroin crisis, the number of children in foster care in Pennsylvania has leapt in three years, reaching 15,995 at the end of 2015, state statistics show. That's a 14 percent increase from the 14,004 of 2012. In one of those years, 2014, parental substance abuse was a factor in more than 56 percent of the cases in which infants were removed from their homes, according to the Center for Children's Justice, a nonprofit in Berks County.
http://lancasteronline.com/news/pennsylvania/heroin-s-reach-extends-to-the-children-of-addicts/article_404dc6b2-dc63-5a2e-8b0b-5cd7ca44157d.html
Fast Facts: Economic Security for Pennsylvania Families
Center for American Progress – August 26, 2016
In Pennsylvania and across the United States, we need policies that promote economic security for women and families. Working families need higher livable wages; women need and deserve equal pay for equal work; and parents need to be able to maintain good jobs that allow them to work and raise their children simultaneously. Strong economic security policies will enable Pennsylvania women and families to get ahead—not just get by.
https://www.americanprogress.org/issues/women/report/2016/08/26/143068/fast-facts-economic-security-for-pennsylvania-families/
Trial ordered for Pa. couple who 'gave' child to Bucks man
News Works – August 2, 2016
A Pennsylvania couple has been ordered to stand trial on charges they gave away their 14-year-old daughter to a Philadelphia-area man after he helped them out financially.
http://www.newsworks.org/index.php/local/pa-suburbs/96006-trial-ordered-for-pa-couple-who-gave-child-to-bucks-man
Pa. doesn't seem bothered by kids getting sick from fracking
Philly.com – August 31, 2016
Despite modern pollution controls and de-industrialization, air pollution remains an under-the-radar public health crisis in Pennsylvania.  Earlier this month,  the American Thoracic Society and New York University reported that — just in the city of Philadelphia — 126 early deaths and 284 hospitalizations can be blamed on excess air pollution. That dovetails with a new report by the Clean Air Task Force that looked strictly at air pollution related to fracking in the state and projected that by the summer of 2025, ozone pollution caused by oil and gas drilling will lead to 30,000 childhood asthma attacks just in Philadelphia.
http://www.philly.com/philly/blogs/attytood/Getting-sick-from-fracking-is-no-big-deal-in-Pennsylvania.html
Pennsylvania man charged with raping child, 7, in Middletown
WDEL 101.7 FM – August 22, 2016
A 41-year-old Pennsylvania man has been charged with raping a 7-year-old child, Middletown Police announced Monday.
http://www.wdel.com/story/76786-pennsylvania-man-charged-with-raping-child-7-in-middletown
MAP: What it costs to educate children in Pennsylvania, district by district
The Morning Call – August 30, 2016
If you think it takes a lot of money to get a child ready for school, consider how much money it takes to get a school ready for a child.
http://www.mcall.com/news/local/mc-school-district-snapshots-2016-expenditures-htmlstory.html
Ride for Kids: New York, Pennsylvania Rides Top $81,000
CycleWorld.com – August 10, 2016
The event in Harmony, Penn., drew more than 220 riders to Seneca Valley High School. The Ride for Kids Stars were Annabelle, Julie, Kirsten, Lindy and Ryan. Special guest speaker was brain tumor survivor Ashley Warren, wife of Pittsburgh Steeler Greg Warren.
http://www.cycleworld.com/ride-for-kids-new-york-pennsylvania-rides-top-81000
Seven Montco Parents Arrested For Not Paying $119K In Child Support: Sheriff's Office
Abington Patch – August 24, 2016
Seven "deadbeat" parents have been arrested during an overnight raid Tuesday into Wednesday for failing to pay child support, the Montgomery County Sheriff's Office announced.
http://patch.com/pennsylvania/abington/seven-montco-parents-arrested-not-paying-119k-child-support-sheriffs-office
800 Needy Western PA Children To Return To School In Style Thanks To The Salvation Army's Back To School Backpack Program, Sponsored By PNC Bank
PR Newswire – August 9, 2016
"Offering children their own set of school supplies gets them excited about the school year and provides a stake in their own success. PNC welcomes the opportunity to work with The Salvation Army to make these backpacks available to so many deserving children across Western Pennsylvania," said Stephanie Cipriani, Market Manager, PNC Community Development Banking for Pittsburgh. "Working together, we can help hundreds of children get the right start to school this fall."
http://www.prnewswire.com/news-releases/800-needy-western-pa-children-to-return-to-school-in-style-thanks-to-the-salvation-armys-back-to-school-backpack-program-sponsored-by-pnc-bank-300310695.html
Pa. legislation would protect 'good Samaritans' who help children inside hot cars
Pittsburgh Post-Gazette – August 2, 2016
Rep. Karen Boback, R-Luzerne, plans to introduce legislation in the state House this week that would bar individuals from being sued for breaking into a hot car to save a child who was left inside.
http://www.post-gazette.com/news/state/2016/08/02/Pa-legislation-would-protect-Good-Samaritans-who-help-children-inside-hot-cars/stories/201608010146
Lawsuit: Pennsylvania school district denies refugees proper education
Philly Voice – August 20, 2016
A Pennsylvania school district is being sued for allegedly forcing refugees to attend schools that were unfit to serve their unique educational needs, instead sending them to receive boot camp-style discipline at a private academy.
http://www.phillyvoice.com/refugees-suing-pennsylvania-school-district/
WellSpan reaches south for better surgery for children
Penn Live – August 31, 2016
"WellSpan's collaboration with the Johns Hopkins Children's Center will bring a cadre of specialized pediatric surgeons to the York/Adams community, ensuring that many children in our communities who need pediatric surgical care will no longer need to be transported to hospitals outside our area," Dr. David Turkewitz, the chairman and education coordinator of pediatrics and director of pediatric emergency medicine for WellSpan York Hospital said in a news release.
http://www.pennlive.com/news/2016/08/wellspan_reaches_south_to_prov.html
Man found naked accused of forcing son out of car
Star Gazette – August 30, 2016
Boyd Okee Andrus, 42, of Columbia Cross Roads, Pennsylvania, allegedly pushed his 6-year-old son out of his stopped vehicle after becoming irate at around 9 a.m. Saturday, according to court documents. The 6-year-old was left unsupervised on the side of Old Plank Road in Burlington Township, Bradford County, Pennsylvania, according to documents. State Police at Towanda say Andrus then continued driving with his 1-year-old son still in the vehicle.
http://www.stargazette.com/story/news/public-safety/2016/08/30/man-found-naked-accused-pushing-child-out-car/89584838/
Pennsylvania Department of Human Services Launches Improved CHIP website
PR Newswire – August 26, 2016
The Department of Human Services (DHS) has launched a new-and-improved website for the Children's Health Insurance Program, better known as CHIP. The new site will help CHIP efficiently provide health care to Pennsylvania's children by making it easier for families looking for health coverage for their children, CHIP recipients, and providers to access important information.
http://www.prnewswire.com/news-releases/pennsylvania-department-of-human-services-launches-improved-chip-website-300318338.html
Catholic Church Groups Fight Bills To Revive Old Sex Abuse Cases
NPR – August 24, 2016
New York isn't the only state where Catholic leaders are pushing back. In Pennsylvania, a similar measure was debated this spring. The Archdiocese of Philadelphia distributed fliers during Mass targeting Catholic lawmakers who support extending the statute of limitations. Pennsylvania state Rep. Nick Miccarelli, a Republican, says the church tried to shame him.
http://www.npr.org/2016/08/24/484995344/catholic-church-groups-fight-bills-to-revive-old-sex-abuse-cases
2 men charged with distributing child pornography after investigations in Lawrence County
WKBN 27 – August 12, 2016
Attorney General Kathleen Kane's office announced Friday the arrest of two Lawrence County men charged with distributing child pornography on the Internet. The arrests were made this week following separate investigations by the Office of Attorney General's Child Predator Section.
http://wkbn.com/2016/08/12/2-men-charged-with-distributing-child-pornography-after-investigations-in-lawrence-county/
Montgomery County Gymnastics Instructor Charged With Sexually Assaulting Child
NBC Philadelphia – August 6, 2016
A youth gymnastics instructor from Montgomery County has been charged with sexually assaulting a girl over a three year span, prosecutors said.
http://www.nbcphiladelphia.com/news/local/Montgomery-County-Gymnastics-Instructor-Charged-Wtih-Sexually-Assaulting-Child-389325652.html