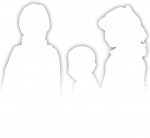 In 1996 there were 1100 students per counselor in MN high schools and one child psychiatrist for all the children in the Hennepin County child protection system.  At that time and now, very few children make it into Child Protection Services unless he or she has had suffered repeated traumas and really needs consistent professional mental health help.
As a County Volunteer CASA guardian ad litem, I watched as tons of MN foster children were forced to take Prozac, Ritalin and other psychotropic medications.  These children suffered all the side effects common to those drugs including the suicidal ideation that is printed on every package of the drug.
In 2014, 20,000 one and two year old children were forced to take these drugs and Johnson and Johnson was fined 4 billion dollars for illegally selling them to pediatricians for use on children and there are four thousand cases awaiting trial (and that represents the criminal misbehavior of just one drug company).
This article  by Mercury News (and the series within) presents a raw view into the terrible mishandling of children's mental health.
All Adults Are the Protectors of All Children