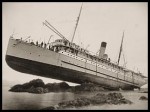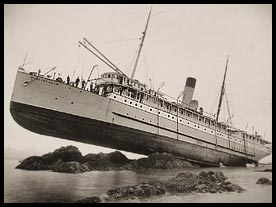 If you have children, grandchildren or just like other people's children, you should read this to the end.  You could help keep them safe from terrible things by understanding the connection between this mental health discussion and those terrible things.
These Star Tribune articles by Chris Serres, Brandon Stahl and Paul Walsh should wake us up as to the cost and danger we all face by ignoring, undertreating and maltreating mentally at risk people.
Last week Chris wrote about the broken bones and violence done to children in the justice system because of their mental health struggles.  Thank you  Star Tribune for bringing this long avoided topic to the front page.
Chris Serres first (above) article concentrates on the logjam and wait periods patients and providers face in this state and the human suffering that that accompanies it.
Paul Walsh and Brandon Stahl write about Cory Morris punching his infant daughter 22 times to her death.  Cory had recently been turned away from mental health care because there were no beds available.
Not mentioned are the 900-1000 emergency psych visits to HCMC every month and that some psych patients are waiting three months to be admitted (and that's just one MN hospital).  Allina Health DR Paul Goering states that "it's been so paralyzing for the community to say 'it looks like things are broken,' and then to say  it again next year".
I agree with Dr Rahul Koranne (Chief Medical Officer for the MN Hospital Association) quote thatbureaucratic delays, a shortage of mental health services and the current logjam are "the most pressing public health crisis in this state".
Not mentioned are the children on Prozac (nationally 20,000 one and two year olds were forced to take psychotropic medications in 2014) especially the approximately one third of all state ward children forced to take psychotropic medications every year.
Not mentioned was the threatened lawsuit from the MN Sheriffs for the failure of the state to provide timely mental health services to the people in their custody (thereby turning sheriffs into mental health service providers) and the teachers with really troubled and often dangerous children in their classroom that make teaching so very very hard.
Sadly, we the people have put mental health questions on the back burner and allowed "those people" and their families to fight it out with under resourced service providers (think Michael Swanson's mother, Kendrea Johnson and Jeff Weis).
There are thousands of Minnesota families that have fought tooth and nail to receive some modicum of safety for their child and found all the beds are full and there is nothing more we can do to be repeated so often they just give up.
If you are a foster or adoptive family with behaviorally problematic state ward children, you run the risk of being deemed a trouble maker and becoming part of the criminal justice system (I've come to know many of you as a County volunteer guardian ad-Litem).
My heart goes out to everyone touched by our overwhelmed and malfunctioning systems and pray that our administrators and policy makers will put aside protecting departments and job safety (allot to ask) and add their voices to the conversation that can change all this.
Without you, the current institutional mindset will continue to thwart critical changes that need to happen.
There are no easy answers, but by not asking the questions the problems are cascading into the most serious public health crisis in our state, (and in our nation) impacting our schools, streets and prisons and making way too many communities dangerous and hard to live in.
Your children, grandchildren and the other people's children you care for will thank you for being part of the painful conversation that solved this public health crisis.  Share this with your state rep and others you think might like to know (or simply should know).
You can help keep them safe from terrible things by understanding the connection between this mental health discussion and those terrible things.
All adults are the protectors of all children