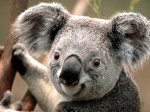 These are the top seventy ACEs articles gathered from the month of July
All Adults Are the Protectors of All Children
Best ACEs Articles for July 2016
The Newark Think Tank on Poverty is an organization started in 2014 that is modelling a new approach for addressing poverty. Based in Newark, Ohio, the group is made up of people currently struggling with poverty, or who have struggled in the past. The group's goal is to have their voices heard by people who make decisions.
Americans are overdosing at epidemic rates on opioids such as heroin and prescribed painkillers, and the nation's doctors are inadequately prepared to help, according to some public health experts. They say the shortfall begins in medical school. Now, Stanford's medical school may offer an example of what faculty-driven change can look like.
Once our body's stress system is impaired, it remains in a constant state of stress.
In an era when childhood trauma, toxic stress and grit are the leading buzzwords in children's health circles, "resilience" is often trotted out as the answer to whatever horrible events people — young or old — have endured. Prevention is always king, the thinking goes, but when misery has already come to pass, building up resilience is our best bet for giving trauma victims a chance to move beyond their misfortune and live healthy, productive lives. Except that the knotty concept of resilience is rarely so simple, the narrative never so pat, as we might be tempted to believe from reading issue briefs or bootstrap stories in the media.
Just because one may experience depression and/or anxiety in their life, doesn't have a direct correlation with their prayer life or spiritual life if they identify as a religious person. It doesn't mean they aren't trying hard enough to be rid of their personal pains. It doesn't mean that they love God any less.
New research now shows that even a brief period of stress can cause part of the brain involved in memory to start shrinking — even before changes are evident in behavior and memory itself.
ACEs affect mental and physical health in adulthood in three ways: The first is through coping mechanisms like smoking, overeating, alcoholism, or using drugs, all of which have immediate benefits but long-term risks. The second is the effect of chronic, major, unrelieved stress on certain areas of the brain that control our immune systems and inflammatory responses. The third involves changes to epigenetic mechanisms that control gene expression.
The documentary, "Paper Tigers," is based on the true story about Lincoln Alrative High School in Walla Walla, Washington, inspired Derby Hills Principal James Moffett to make some changes.
Guns are a major cause of accidental death and suicide, yet most physicians still don't treat them like a health hazard.
Injury codes bolster the belief that police are injuring and killing African Americans at a higher rate mainly because they're stopping and arresting them at a higher rate.
Led by the Rev. Paul Abernathy, director of FOCUS Pittsburgh, a social services agency in the Hill, Pittsburgh's pilot effort in what is known as Trauma-Informed Community Development has few models nationally and all are too new to report long-term results.
The USA ranks ninth among the world's 19 wealthiest nations in terms of overall child well-being – despite having the world's largest economy, according to a Save the Children report released Friday. The Child Prosperity Index looks at indicators in eight areas affecting children around the world, including health, education, income, safety, employment, gender equality, infrastructure and the environment.
New research on campus hunger and homelessness have awakened college leaders and policy makers to an uncomfortable reality: Many students are struggling just to survive. The very institutions that study poverty and hunger in urban centers and developing countries are confronting mounting evidence that their own students scrounge for a place to sleep and skip meals to pay their bills.
Many public health experts suggest that doctors provide gun safety counseling to patients, particularly if there are children or teens in the home, or when there is a risk patients may harm themselves or others.
At a time when new parents may find themselves overwhelmed — even sobbing late at night as they deal with their new at-home responsibilities while trying to hold down a full-time job — a growing number of companies are making efforts to soften the blow. They are providing employees with coaching sessions, either in person, over the phone or through small group sessions that may be broadcast over the web. The services are often available to new fathers, too.
Christine Cissy White shares an excerpt of a presentation on trauma by Donna Jackson Nakazawa and a link to the video.
Minnesota Communities Caring for Children (MCCC) is currently seeking applicants for a new position – the Community Education and Engagement Manager.
A conversation about struggle, stigma, and lessons learned.
Whether or not a person stays in jail before going to trial often affects the outcome of his or her case.
AlterNATIVE Education is a not-for-profit organization which started at Columbia University and was designed by indigenous students and non-indigenous allies in response to the very high drop-out rate and low college entrance rate of Native American students. The program is a one-week intensive workshop in which facilitators lead students through such topics as Native history, settler colonialism, historical trauma and college prep.
Large health care systems are beginning to invest core operating dollars in connecting their patients to community resources, in service of the ultimate solution to better costs and outcomes: keeping patients healthy.
A mellow Washington, D.C., dinner party was suddenly interrupted by a man with a gun. "Give me your money," the man said. Or he would start shooting. The diners tried to persuade him to back off, but the situation was getting increasingly tense. Then a woman named Christina did something simple yet extraordinary. And that changed everything.
If, as the idiom goes, money indeed does talk, then state and local governments in the United States have a very important announcement: They care more about felons than schoolchildren.
In California, belated progress is being made in effort to curb the egregious over-medication and under-treatment of foster youth.
For children, giving and receiving affection is paramount, and disciplining is necessary. For a survivor who was denied such basic care as a child, or who only knows of such acts in association with abuse, these Parenting 101 tasks can provoke anxiety, depression, addiction, hypervigilance, chronic pain, and suicidal ideations.
The issue of mental-health patients being "boarded" in emergencies rooms, whether they arrive there themselves or are brought by police unable to handle a mental-health crisis, is endemic. It's an economic imperative to solve this problem because it wastes resources and, since behavioral treatment has better outcomes the sooner it begins, it's also a moral one.
An uneven recovery and new food-stamp restrictions have left millions more people short on food.
Christine Cissy White reflects on a recent NPR article.
Chaplain Chris Haughee discusses a trauma-informed approach to ministry.
Research shows that a firm foundation of social and emotional skills sets the stage for academic and even career achievement. But in one national survey of 3,600 kindergarten teachers, 20 percent reported that at least half of the class did not have the social skills necessary for school success.
The research study, which recruited and surveyed 9th-12th grade high school students from Leadership High School during the 2015-2016 academic school year presented us with lessons that further emphasize the need for immediate action to address the problem of ACEs, particularly for youth living in marginalized communities.
Read the input that will be used to guide the Alaska Resilience Initiative, the training-of-ACEs/Resilience trainers and the curriculum used to present on ACEs/resilience, and the overall framing of and approach to this work.
Urban planning plays a role in addressing health challenges in America and can help give everyone the opportunity to live their healthiest lives possible. A new report shows us how.
See how your own perception of crime in America stacks up against the reality.
At Belmont, teachers contend with the trauma many of these children suffered in their countries of origin or along the treacherous journey north.
"Aliens, Nazis and Angels: a one-woman show where I explore our family's twisted tree through the lens of my childhood and early adulthood memories and experiences. In doing so, I hope to shed light on the effects of our family legacies. These legacies are not just found in the stories we tell one another, but in our very DNA."
Buncombe brought community leaders and employees of health and human service agencies together to learn more about the messy work of managing in complex systems.
The entire approach to preventing violence against children – by focusing on only one type of trauma, by focusing on the child and ignoring the parents or caregivers, by ignoring the toxic stress imposed on the child and family by traumatizing systems – is so outdated that pioneers in this arena compare our current approach to a never-ending game of Whac-A-Mole.
Buncombe County is focusing on compelling narratives and fostering creation spaces to create a movement.
Read advice from a mental health expert on what you can do to cope with trauma in the news.
This interactive graphic is part of our project exploring the more than 33,000 annual gun deaths in America and what it would take to bring that number down.
On Tuesday, the World Health Organization announced the first coordinated plan to end violence against children. It includes a seven-point strategy that consists of many practical measures, such as implementing and enforcing laws that limit young people's access to firearms; changing beliefs and values around gender roles, which would presumably target countries where girls have fewer rights and less freedom; creating safe environments by doing things like improving housing; increasing parent and caregiver support; strengthening economies; shoring up support services such as treatment programs for juvenile offenders; and educating children in life and social skills.
How the U.S. became one of the worst countries in the developed world for kids under 5
The goal is to lower the number of children sent to a detention facility and find alternatives that may reduce trauma and recidivism. Can your community do something similar?
Can institutions, both public and private, that are incentivizing rather than constraining the violence that occurs against Black women, children, and men, be held accountable?
The AAP will convene a group of pediatrician experts to identify new approaches to protect children, adolescents and young adults from the epidemic of violence occurring in their everyday lives. The initiative's members, agenda and goals will be shared in the coming days, and will address gun violence as well as the underlying contributors of racism, religious intolerance, homophobia, xenophobia, terrorism or any other form of intolerance.
One police chief's humble solution to violence.
Various studies show that the more empathy a child displays, the less likely they are to engage in bullying, online and in real life. Empathic children and adolescents are more likely to engage in positive social behaviors, like sharing or helping others. They're also less likely to be antisocial and exhibit uncontrolled aggressive behaviors.
We have a lot of data that we can use to identify individuals who are at high risk because of the trauma burden they acquired as children. With use of a Predictive Model, we can target healing interventions earlier than waiting for symptoms to appear.
How do we measure that little's girl's ACE score? The things she experienced are not on the original ACE survey.
Some schools are using simple acts of kindness to support vulnerable students.
Evidence for Action (E4A), a national program of the Robert Wood Johnson Foundation, funds research that expands the evidence base needed to build a Culture of Health.
A comprehensive model of building community capacity in Washington helped make dramatic reductions in rates of health issues and social problems.
A new report offers a roadmap to building a high-quality early childhood education system.
University of Wisconsin-Madison researchers say early steps to improve children's lives will help them succeed later in school and life.
Join Center for Youth Wellness October 19-21 for the 2016 Conference on Adverse Childhood Experiences in San Francisco. The conference is a unique opportunity for every expert and practitioner committed to advancing the ACEs movement to come together to build a better future for children exposed to early adversity and trauma.
Did we fail our kids by relying on prescription medication to treat ADHD?
When wrestling with ideas like ACEs, trauma, health and community—and how they relate to each other, metaphors like these help carry abstract concepts down to earth and make them accessible to a range of audiences.
"Having anxiety means constantly managing motion that can be productive or self-destructive, depending on how much sleep you got. Depending on the day. Depending on the Earth's alignment with Mars. Depending on…"
In this recent episode, titled "H-E-A-L Yourself," he teaches people how to "use the power of the mind to change the brain" and "let positive experiences come into ourselves in such a way that they gradually change brain structure."
Christy Yates shares some tapping resources.
Representatives of the school district, borough and police department, as well as several other organizations, have come together to form the Pottstown Trauma Informed Community Connection. The steering committee was created to decrease some of the violent and chronic health issues in Pottstown that result from trauma experienced before the age of 18.
Communities across the United States are using data to help set goals, measure progress and provide better services that will ultimately improve residents' health.
This quick list can help you transform your classroom.
Philadelphia University's Community and Trauma Counseling Program offers a 4-course certificate for master's-level professionals.
A new study from Cleveland looks at the correlations between living conditions and kindergarten readiness.
A recent round table organized by Innocenti, UNICEF's Office of Research and Know Violence in Childhood: A Global Learning Initiative identified four opportunity areas for advancing research and policy on the topic.