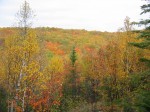 KARA gathers news about abused Minnesota's abused children every month.
We appreciate related articles submitted to us by our readers.
Please send them to info@invisiblechildren.org with NEWS in the subject line and always include a link to the source.
Number of foster parents dwindling

McLeod County Chronicle

The number of children who need foster care is far outpacing the number of available beds in foster homes, according to a report from the Minnesota …
Dr. Elaine Heffner: Blaming parents

Monte News

Blame ranged from child abuse to negligence. Fathers were also involved, which reflects changing times, since blaming mothers has a long history, …
Brain-Eating Amoeba Eyed in Death of Ohio Teen
NBCNews.com
Primary amebic meningoencephalitis had been suspected of causing the death of a Minnesota child in 2015, but tests later confirmed a bacterial …
Minnesota cult leader charged with 59 counts of child sex abuse
Fox News Latino
PINE CITY, Minn. (AP) – A judge set bail at $1.5 million Monday for a religious sect leader who's charged with sexually abusing girls at a secluded …
Family: "Heartbroken" over son's drowning death
WDAZ
"The kids were playing down in the water and the adults were up top in the picnic area and watching the kids play in the water, there were a lot of kids …
Will sex abuse claims lead more Minn. dioceses to bankruptcy?
Minnesota Public Radio News
But the Minnesota Child Victims Act gave victims who had suffered abuse even many decades ago a chance to seek justice, if they filed claims by May …
Minnesota's teen births dip to historic lows
Minneapolis Star Tribune
Teen pregnancies and births in Minnesota dropped sharply in 2014, … life experiences such as child neglect, spousal abuse or parental incarceration.
Child Victims Act expires, but effects remain to be seen
Duluth News Tribune
The U.S. Bankruptcy Court reported that 125 abuse claims were filed … It's been a little more than a week since the Minnesota Child Victims Act …
Sacred Heart sued in clergy sexual abuse case dating back to 1960s
Grand Forks Herald
Sacred Heart in East Grand Forks is joining a growing list of Minnesota Catholic entities sued for clergy accused of sexual abusing children.
A Minnesota school pulls bait-and-switch while pretending to protect transgender students
Daily Kos
On the surface, Nova Classical Academy in St. Paul, Minnesota, has … the Minnesota Family Council and the Minnesota Child Protection League to …
Man, 82, to pay four female family members $150K sexual abuse settlement
Grand Forks Herald
The lawsuit was possible because of the Minnesota Child Victim Act, a 2013 law that temporarily waived the statute of limitations in child sex abuse …
Charges: ND Woman Leaves 2 Kids In Home Without Plumbing
CBS Local
Forty-nine-year-old Antoinette Liggett recently pleaded guilty to a felony child neglect charge. Her sentence includes about four months at a re-entry …
Spike in abuse reports overwhelms Hennepin County child protection system
Minneapolis Star Tribune
A dramatic rise in reported child abuse in Hennepin County is overwhelming child protection workers, filling up foster homes and shelter beds and in …
Religious Right targets Reps. Emmer, Paulsen over pro-LGBTQ vote
TheColu.mn
The Minnesota Child Protection League went after them on Facebook: "Two MN Republicans supported this horrid amendment: Tom Emmer and Erik …
Safe Passage for Children of Minnesota News
CASAMN volunteer guardian ad-Litem News (be a volunteer)