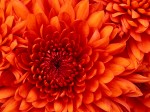 Balloons lift up awareness of children's mental health month
New Castle News – May 7, 2016
"This is all about getting our voice out there and giving people the skills to help them advocate for themselves," said Lauren Gallaher of Value Behavioral Health of Pennsylvania, one of the service providers attending the event. "We want to help to get rid of the stigma related to mental health."
http://www.ncnewsonline.com/news/balloons-lift-up-awareness-of-children-s-mental-health-month/article_75d44c84-13d0-11e6-901b-6bfecf778fdf.html
Lawsuit: Youth mental health facility in Butler County didn't stop sex abuse
WTAE Pittsburgh – May 12, 2016
A Pennsylvania facility that treats youths diagnosed with mental health conditions has been accused in a lawsuit of not stopping or reporting sexual assaults, and instead ridiculing a teen boy for reporting them. The lawsuit filed Wednesday in Allegheny County states the boy was among a group of patients who reported assaults by fellow patients last year at the Glade Run Lutheran Services facility, about 25 miles north of Pittsburgh in Zelienople.
http://www.wtae.com/news/lawsuit-youth-mental-health-facility-in-butler-county-didnt-stop-sex-abuse/39511308
Expanding Family-Based Foster Care in PA
Public News Service – May 5, 2016
Children in family-based foster care do much better than those placed in group settings, according to a new report. The report, "Congregate Foster Care in PA," from the Pennsylvania Partnerships for Children, said kids in family care do better in school, face fewer problems with drugs and alcohol, and maintain better relationships with siblings.  Joan Benso, president of the group, said the commonwealth has made a lot of progress, but still places children in group homes or institutions more often than 40 other states.
http://www.publicnewsservice.org/2016-05-05/childrens-issues/expanding-family-based-foster-care-in-pa/a51757-1
Seven child welfare workers fired for false reports
Philly.com – May 04, 2016
The Community Oversight Board was formed after the 2006 starvation death of Danieal Kelly, who was under city DHS care. A social worker and a city DHS contractor were sentenced to jail after it was discovered that the agency failed to complete biweekly visits that could have revealed the abuse the girl suffered. "Any falsification of documents is extremely serious, and DHS takes it extremely seriously," said Eva Gladstein, the city's deputy managing director for children and families. "I think the bigger question, which we've been aware of since January, is how the system has really grown very large, and that has created all kinds of stresses. We know we need to drive down the size of the system."
http://articles.philly.com/2016-05-04/news/72807994_1_dhs-community-umbrella-agencies-community-oversight-board
Survey: Pennsylvania budget impasse cost nonprofits thousands
Pittsburgh Post-Gazette – May 31, 2016
Between a loan, tapping a line of credit, freezing salaries for employees and cutting extras such as a holiday party, Every Child Inc., an Uptown agency that places at-risk children in foster care, was able to make it through the state's months long budget impasse. "Because of the fragile state of the consumers we work with, we couldn't cut services," said Laura Maines, the agency's executive director.
http://www.post-gazette.com/news/state/2016/05/31/Survey-Pennsylvania-budget-impasse-cost-nonprofits-at-least-532-000-in-interest/stories/201605310061
Foster families needed
WeAreCentralPA.com – May 03, 2016
"Currently, of our available foster parents to take in children, they're mostly available for one child and mostly infants," Robin Cain, Foster Home Specialist, said. "We need more foster homes that will take two, three, four siblings of all ages and all sexes."
http://www.wearecentralpa.com/news/foster-families-needed
PA Lawmakers Expect Battle With Church Over Child Sex Abuse Bill
CBS Philly – May 22, 2016
State lawmakers are expected to have a hearing on House Bill 1947 on June 13th. That comes coincidentally as priests in the Archdiocese of Philadelphia are expected to make a hard sell against that bill.
http://philadelphia.cbslocal.com/2016/05/22/pa-lawmakers-expect-battle-with-church-over-child-sex-abuse-bill/
PA Lawmakers Work To Clarify Background Check Law
CBS Philly – May 28, 2016
Governor Wolf could get a bill in the coming weeks that will clarify that health care workers and clergy are required to get background checks as part of an update to Pennsylvania's child protection laws. Changes to the child protection law made in 2014, after the Jerry Sandusky scandal, mandated background checks for people who have routine contact with children, or are responsible for a child's welfare. But it seems there's some room for interpretation as to whether all health care personnel and clergy were covered by the requirement. Bucks County Republican Kathy Watson, who chairs the House Children and Youth Committee, says the aim is to clarify.
http://philadelphia.cbslocal.com/2016/05/28/pa-lawmakers-work-to-clarify-background-check-law/
42,000 calls for help to PA child abuse hotline went unanswered
FOX43 – May 24, 2016
Pennsylvania Auditor General Eugene DePasquale released a disturbing report on the child abuse hotline, ChildLine. Governor Tom Wolf and Human Services Secretary Ted Dallas said the problems with the system were inherited. There were 42,000 calls for help which went unanswered in 2015.
http://fox43.com/2016/05/24/42000-calls-for-help-to-pa-child-abuse-hotline-went-unanswered/
Pa. lawmaker wants mental-health checks in schools
ABC27 – May 13, 2016
A Pennsylvania lawmaker wants public schools to have a role in reducing teen suicides by offering mental health checks to students. Rep. Dan Miller (D-Allegheny) has introduced legislation that would require at least a depression screening for each student by age 14. His bill would add brain health/mental health screenings to the list of other medical requirements such as vision tests, hearing exams, scoliosis screenings, and immunizations.
http://abc27.com/2016/05/13/pa-lawmaker-wants-mental-health-checks-in-schools/
Data lacking on how many babies born in Pennsylvania to addicted moms
Pittsburgh Post-Gazette – June 5, 2016
As officials in Pennsylvania and elsewhere try to battle a rising tide of opioid use, they are also grappling with how to aid the epidemic's tiniest victims. "As Pennsylvania and the country deals with the opioid crisis, this is something we are going to have to deal with," said Pennsylvania Human Services Secretary Ted Dallas. "There are all kinds of echoes or aftershocks to this crisis that government is trying to deal with." The data in Pennsylvania on babies born with neonatal abstinence syndrome is limited. The only available statewide statistics are from women who are enrolled in Medicaid; the numbers don't cover women with private insurance.
http://www.post-gazette.com/news/nation/2016/06/05/Data-lacking-on-how-many-babies-born-in-Pennsylvania-to-addicted-moms/stories/201606010001
To understand Pa. battle over clergy sex-abuse victims law, look to Delaware
Philly.com – June 5, 2016
Matthias Conaty was 9 when he was sexually abused by a chaplain at St. Edmund's Academy in Wilmington. Conaty's son stayed mum about it for years. But the boy had grit, his father said, later earning two degrees, getting married, having two kids. In 2002, he told his parents about the abuse. And what was initially despair gave way to a bedrock determination to change the law for child sex-abuse victims.
http://www.philly.com/philly/news/20160605_To_understand_Pa__battle_over_clergy_sex-abuse_victims_law__look_to_Delaware.html#p8HiQKUwdBtfWDuj.99
Through partnerships, Kensington Health Sciences Academy to open health center
The Philadelphia Tribune –  May 31, 2016
Kensington Health Sciences Academy (KHSA) is continuing to be innovative in how they teach and support their students.
The school is working with CVS Health, Melanie Ginn and Associates, St. Christopher's Hospital for Children, the School District of Philadelphia and the Mayor's Office to create a health and wellness center at the school. The goal of the center is to improve the physical and mental health outcome of the students in order to support academic achievement and workforce readiness.
http://www.phillytrib.com/the_learning_key/through-partnerships-kensington-health-sciences-academy-to-open-health-center/article_3be33fb5-484e-5ced-bd64-ba47c6f53ceb.html
Penn State Seeks Appeal in Molestation Coverage Dispute
The Legal Intelligencer – June 6, 2016
Penn State is seeking to immediately appeal a recent decision barring it from receiving insurance coverage for damages stemming from much of the sexual abuse by convicted serial child molester Jerry Sandusky.
Penn State on June 3 filed a motion in the Philadelphia Court of Common Pleas requesting that the court allow it to pursue an interlocutory appeal in Pennsylvania Manufacturers' Association Insurance v. Pennsylvania State University. The motion, which seeks a stay in the civil matter pending the appeal, was made public Monday morning.
http://www.thelegalintelligencer.com/id=1202759384136/Penn-State-Seeks-Appeal-in-Molestation-Coverage-Dispute#ixzz4B11O6Skb
Protecting kids: Is more reporting necessarily better?
Philly.com – June 7, 2016
A recent audit of Philadelphia's child welfare system found significant flaws in the functioning of the child abuse hotline designed to receive the reports. This audit found excessive waiting times, unanswered calls and over 100,000 calls to the Department of Human Services that did not lead to the generation of reports or further investigations, and their content is undocumented. Auditor Eugene DePasquale cautioned that "any single one of those calls could have led to a life or death situation for a child."
http://www.philly.com/philly/blogs/public_health/Protecting-kids-Is-more-reporting-necessarily-better.html#DLhMs4tJvmsjqAj5.99
State needs to restore minimum sentences for child sex abusers
Lancaster Online – June 6, 2016
Lancaster County has the third-highest number of sex abuse prosecutions of any county in the commonwealth in the past three years, LNP reported recently. That figure is startling, but not because there are more sex offenders here. Instead, we are putting more child predators in jail because of the tireless efforts of local law enforcement, District Attorney Craig Stedman and Assistant District Attorney Karen Mansfield. While we can thank these truly dedicated public officials for putting sex offenders behind bars, our state has a dire problem with the sentencing of child sex offenders, who now receive shorter sentences for their crimes because of a recent Superior Court decision.
http://lancasteronline.com/opinion/columnists/state-needs-to-restore-minimum-sentences-for-child-sex-abusers/article_9348ca80-29a9-11e6-8c51-8f248ee24144.html
Catholic schools' parents outraged at church's letter against child sex crime reform
Penn Live – June 7, 2016
Parents of children who attend Catholic schools in Philadelphia were on Tuesday emailed a letter urging them to help the church defeat House Bill 1947, which would reform the statute of limitations. A similar letter was distributed last week to schools in the Harrisburg Diocese. Gretchen Dahlkemper, whose son attends St. Mary Interparochial School in Society Hill, said she was outraged over the letter. "We put our trust in the church to heal and to move past what was decades of cover up, really systemic cover-up of widespread abuse," said Dahlkemper. "The email sent to parents and the effort by the Catholic Church to continue are disgusting."
http://www.pennlive.com/news/2016/06/catholic_schools_child_sex_cri.html
Pa. groups get $1.5M to find kids who need insurance
Philly.com – June 14, 2016
Two Pennsylvania nonprofits will share nearly $1.5 million in federal money to increase low-income children's access to health care in the state – an award that is especially timely. For reasons officials don't fully understand, the number of eligible children who are covered by Medicaid and the Children's Health Insurance Program (CHIP) has fallen slightly in Pennsylvania even as participation has grown nationally.
http://www.philly.com/philly/health/20160614_Pa__groups_get__1_5M_to_find_kids_who_need_insurance.html
Child sex crime bill would violate Pa. constitution, state official says
PennLive.com – June 13, 2016
The state's second highest ranking law official on Monday told members of the state Senate that a proposed bill that would reform the state's statute of limitations was unconstitutional. Solicitor General Bruce Castor, in testimony before the Senate Judiciary Committee, said House Bill 1947 would violate the remedies clause in the Pennsylvania Constitution.
http://www.pennlive.com/news/2016/06/house_bill_1947_bruce_castor_c.html
With schools closed for summer, children on reduced lunch look elsewhere for food
PennLive.com – June 11, 2016
School's out for summer, which for some students brings pool parties and idyllic weeks at camp. For children who depend on school-provided meals, though, the end of classes can mean the start of increased hunger. More than 18,000 students in Dauphin County schools – 53 percent of the total enrollment – received free or reduced school meals in 2015, according to data from the Pennsylvania Department of Education. While local programs and soup kitchens provide students with meals when school lets out, the number of children who can access food assistance in the summer is far lower than during the school year.
http://www.pennlive.com/news/2016/06/with_school_out_children_on_re.html
Settlement of autism program lawsuit could benefit 40,000 Pa. kids
PennLive.com – June 9,2016
More than 40,000 Pennsylvania children with autism could benefit from a just-approved settlement of a federal class-action lawsuit against the state Department of Human Services. The accord, approved this week by U.S. Middle District Magistrate Judge Martin C. Carlson, requires the state, among other things, to step up its program for aiding those children. The settlement ends a two-year legal fight the Philadelphia-based Disability Rights Network of PA waged with the department.
http://www.pennlive.com/news/2016/06/autism.html
Event rallies support for pre-K funding
Citizens Voice – June 14, 2016
Pennsylvania Department of Labor and Industry Secretary Kathy Manderino says more funding is needed to support early childhood education. Manderino said expanded early childhood education can ensure people gain needed job skills for the 21st century.
http://citizensvoice.com/news/event-rallies-support-for-pre-k-funding-1.2055123
Pennsylvania adopts a new formula to fund schools
Daily Local News – June 11, 2016
Last year Pennsylvania had the highest public school funding gap in the country between rich school districts and poor school districts, according to data from the United States Department of Education. However, the recent passage of House Bill 1552 is part of an effort toward closing that funding gap.
http://www.dailylocal.com/article/DL/20160611/NEWS/160619973
Philadelphia Uses Flexible Cash to Test Storied Child Abuse Prevention Program
The Chronical of Social Change – June 9, 2016
In March of this year, the national Commission to Eliminate Child Abuse and Neglect Fatalities released its 150-page final report. The President and party leaders from both the House and Senate appointed this 12-member group in 2012 and tasked them with bringing forth recommendations for eliminating abuse- and neglect-related child deaths in America. The group ultimately settled on a list of seven recommendations.
https://chronicleofsocialchange.org/analysis/philadelphia-uses-flexible-cash-test-storied-child-abuse-prevention-program/18691
Violence reported at kids-for-cash prison
The Citizens' Voice – June 8, 2016
Violent outbursts continue to be a problem at a western Pennsylvania for-profit juvenile detention facility at the heart of the kids-for-cash case.
http://citizensvoice.com/news/violence-reported-at-kids-for-cash-prison-1.2052395
Phoenixville Kiwanis Announce Children's Plaza Summer Programs
Phoenixville Patch – June 13, 2016
The Kiwanis Club of Phoenixville is once again sponsoring programs for children throughout the summer, the group announced in a press reelase.
http://patch.com/pennsylvania/phoenixville/phoenixville-kiwanis-announce-childrens-plaza-summer-programs
Advocates from Across Pennsylvania Will Rally in Harrisburg on June 13 to Demand Increased Human Services Funding
PR Newswire – June 8, 2016
Hurt by five years of budget cuts and fearing further losses, advocates representing a broad array of Pennsylvania human rights and human service organizations will gather in the main rotunda at the Pennsylvania Capitol (501 N. 3rd Street) in Harrisburg on Monday, June 13, 2016, at 12:00 p.m. to demand a raise in revenues to fund existing health and human services programs. The rally will be preceded and followed by meetings with legislators and their staff.
http://www.prnewswire.com/news-releases/advocates-from-across-pennsylvania-will-rally-in-harrisburg-on-june-13-to-demand-increased-human-services-funding-300281729.html
Child welfare advocate: 'See something, say something'
York Dispatch – June 14, 2016
The loss of a child is always heartbreaking, according to Angela Liddle, but a situation like the 3-year-old allegedly killed by her mother Wednesday could be avoided in the future if neighbors really know what's going on in the house. Parenting is one of the hardest jobs out there, the president and CEO of the Pennsylvania Family Support Alliance said, and not everyone is equipped to handle the strains it can put on a person physically, mentally and emotionally.
http://www.yorkdispatch.com/story/news/crime/2016/06/10/child-welfare-advocate-see-something-say-something/85715588/
Philly Council looks into downgrade of Human Services license
News Works – June 15, 2016
The license of Philadelphia's Department of Human Services has been downgraded, and City Council held a hearing to find out why. Acting DHS Commissioner Jessica Shapiro said the department is attempting to end its practice of using an office room for displaced kids to stay overnight. Instead, the staff is placing children, no matter when they come in at night.
http://www.newsworks.org/index.php/local/philadelphia/94573-philly-council-looks-into-downgrade-of-human-services-license
PA kids suffer effects of the economy
York Daily Record – June 21, 2016
The smallest Pennsylvania residents are feeling the effects of the economy, according to an annual report that looks at how well children around the nation are doing. The state fell two spots to rank 18th in the annual Kids Count report from the Annie E. Casey Foundation. The report measures child well-being by looking at factors like the rate of children in poverty, parent employment, health insurance, education statistics and family characteristics, like the number of single-parent families.
http://www.ydr.com/story/news/education/2016/06/21/pa-kids-suffer-effects-economy/85985264/
Report Validates the Importance of Pennsylvania Afterschool Programs
PR Newswire – June 16, 2016
"Afterschool and summer programs can add 1,080 hours of academic enrichment to a child's year, equivalent to the number of hours in 144 school days," said PSAYDN director Laura Saccente. "The need for high quality afterschool programs in Pennsylvania is significant. PSAYDN knows that kids' formative, out-of-school hours can be filled with quality youth development programs that inspire learning, keep kids safe and help working families."
http://www.prnewswire.com/news-releases/report-validates-the-importance-of-pennsylvania-afterschool-programs-300286008.html
Philadelphia human services no longer holding kids overnight
Lancaster Online – June 15, 2016
After the state criticized a Philadelphia human services agency for regularly keeping children at its headquarters overnight, officials say staff are now trying to place kids with family or in emergency shelters or group homes. The Philadelphia Inquirer reports (http://bit.ly/1OoDpd0 ) the city's Department of Human Services said at a City Council hearing Tuesday that an average of one to two children were staying in the room each night from January to late May. The state downgraded the city's child welfare license after an audit last month determined the agency had dozens of violations.
http://lancasteronline.com/news/pennsylvania/philadelphia-human-services-no-longer-holding-kids-overnight/article_389238b4-8c1c-500b-9926-3a3e4b1458ee.html
Inquirer editorial: Pa. Senate's poor excuse for ignoring sexual abuse victims
Philly.com – June 20, 2016
A bogus hearing staged by the Pennsylvania Senate Judiciary Committee last week suggested some members are determined to protect the Catholic Church and insurance companies instead of securing justice for the victims of pedophiles and the institutions that protect them.
http://www.philly.com/philly/opinion/editorials/20160620_Pa__Senate_s_poor_excuse_for_ignoring_sexual_abuse_victims.html
Pa. labor secretary calls for pre-K funding boost
The Citizen's Voice – June 15, 2016
U.S. Navy Rear Admiral (Ret.) Thomas Wilson, who represents Misson: Readiness, said he is urging lawmakers to include a $90 million expansion proposal for high-quality pre-kindergarten in the 2016-2017 budget. That would allow 7,400 more Pennsylvania children to receive early childhood education and 6,200 would receive pre-kindergarten for a full year instead of half a year, he said.
http://citizensvoice.com/news/pa-labor-secretary-calls-for-pre-k-funding-boost-1.2055212
Letters: Pa. hotline needs funds to protect kids
Philly.com – June 19, 2016
In a recent audit conducted by the Pennsylvania Auditor General's Office, it was found that nearly 42,000 calls to the state child-abuse hotline were dropped or left unanswered. While it's easy to blame the call center for this failure, insufficient funding and staffing and unacceptable working conditions are responsible. This lack of funding threatens the hotline's ability to retain staff members, threatening the progress made in the reporting of child abuse since the Jerry Sandusky case.
http://www.philly.com/philly/opinion/20160619_Letters__Pa__hotline_needs_funds_to_protect_kids.html
Pennsylvania Department of Human Services Hosts 24th Annual Permanency Conference
PR Newswire – June 15, 2016
"We have had 40,000 adoptions since our Statewide Adoption Permanency Network (SWAN) began in 1992, with 1,797 children in 2015," said Dallas. "Although we should be proud of our accomplishments, there is still work to be done. This conference brings together Pennsylvanians to continue our efforts of finding more ways to reunite them with their families or find permanent connections."
http://www.prnewswire.com/news-releases/pennsylvania-department-of-human-services-hosts-24th-annual-permanency-conference-300285245.html
Local Agencies Hope To Get More Children Insured In U.S.
CBS Philly – June 15, 2016
The rate of uninsured children has fallen to an all-time low: Less than five percent nationally. Two local agencies hope to take it even lower, with the help of one-and-a-half Million dollars in federal grants. The Pennsylvania Health Law Project received half-a-million dollars to help get children in twelve Pennsylvania counties enrolled in health insurance. That includes some 20-thousand in Philadelphia, six-thousand in Montgomery County, 45-hundred in Delaware County and nearly four-thousand in Bucks.
http://philadelphia.cbslocal.com/2016/06/18/more-children-insured-in-u-s/
Bob Fayfich: Charter school reform must include accountability of school districts
The Morning Call – June 22, 2016
Our historical concerns have been that the recommendations defend due process for school districts but deny it for charters; assume that all districts always act in good faith; dismiss the district role in creating inefficiencies and unnecessary costs; and ignore the impact of the recommendations on parents, children and the Pennsylvania Constitution. Contrary to Mr. DePasquale's assumption, many districts do not want charter schools to exist, regardless of how well they are educating children, and they do everything legally within their power, and sometimes illegally, to see that they don't. The appeals process is the only protection the charter schools and the children in those schools have from inappropriate or illegal actions by the districts.
http://www.mcall.com/opinion/mc-charter-school-reform-fayfich-yv-0620-20160617-story.html
Commentary: Bucks case shows value of child-abuse reports
Philly.com – June 22, 2016
Thanks to a concerned neighbor, 12 children are a little bit safer. When something did not look quite right, a woman in Bucks County said something. Her action triggered a response that resulted in the arrest of three adults, including the biological parents who "gifted" their then-14-year-old daughter to a man who subsequently impregnated her not once but twice. The now-18-year-old girl, her babies fathered by this man who considered her his "wife," and an additional nine girls suspected to be her younger siblings have ended their captivity and can begin the long process of healing.
http://www.philly.com/philly/opinion/20160622_Commentary__Bucks_case_show_value_of_child-abuse_reports.html
Phila Child Welfare System Faces Crucial Test
CBS Philly – June 19, 2016
Philadelphia's Department of Human Services faces a crucial test on Monday in its effort to get its full state license restored. It must hand in a revised plan of correction to address some 70 violations cited when the state downgraded its license last month to provisional status. At a hearing before city council last week, Acting Commissioner Jessica Shapiro said the department has already made progress since the downgrade, but acknowledged that problems remain.
http://philadelphia.cbslocal.com/2016/06/19/phila-child-welfare-system-faces-crucial-test/