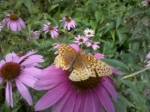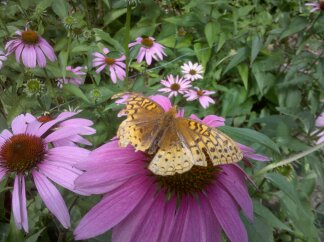 Kids For Cash in Pennsylvania; http://wilkesbarrescrantonig.com/2014/01/27/custody-cash-plea-help-place-else-turn/
Custody for Cash: A plea for help, when there is no place else to turn
27 January 2014By Louis R. Jasikoff and Staff
With 128 CommentsThis is the first in what will be a series of reports by theIndependent Gazette chronicling the judicial systems and child custody practices of Lackawanna, Luzerne, and surrounding counties. Through exclusive Lackawanna County interviews obtained by the Gazette, a picture will emerge of a legal — not justice — system run amok, fueled by greed, kept intact through intimidation, and veiled in secrecy, a complex web in which the abuse of power is rampant, and lawyers routinely close their eyes to misconduct for fear of being blackballed — and losing their homes and practices should they dare to speak out. This is a fear of being severed from the "money feeding tube," as one court insider observed.
Within the culture of the court systems of Lackawanna and Luzerne Counties jurisprudence victims, court officers, police, lawyers, and civil employees will only come forward under anonymity out of concern of retribution from the powerful and well-connected. Reports are emerging of bizarre behavior unbecoming of judges, constituting clear violations of the Pennsylvania Code of Judicial Conduct and kept under wraps lest swift and damaging retaliation befall the whistleblower. These whistleblowers describe judges throwing objects from the bench in fits of rage and making decisions in street clothes before receiving any actual evidence or testimony. Theirs is a legal system run afoul, where justice is often based not on facts, but on "who you know," and delivered only to the well-connected.
In the aftermath of the "Kids for Cash" scandal the courthouse climate seems to have remained similar in Lackawanna County to that which fostered the Luzerne County travesty. Behavioral patterns appear to coincide, given surfacing claims that individual lives and the families associated with them have been wrecked by an over-aggressive, power hungry, and greed-filled judiciary.
In this initial "Custody" installment the Gazette will begin to focus on the recent conviction of Attorney Danielle Ross, the admitted felon and at one time sole guardian ad litem (GAL) for the Lackawanna Family Court. We will also look at the Lackawanna Guardian Ad Litem Program Review.
In June 2012, the Lackawanna Guardian Ad Litem Program Review report was issued by the Administrative Office of Pennsylvania Courts (AOPC). The office's investigation was launched in response to a request made by Judge Thomas J. Munley, related on page 10:
In May 2011, President Judge Munley and County officials conducted an investigation of the GAL program based on allegations the program is a "Kids for Cash" scheme, and complaints about Ms. Ross's billing practices. Mr. Browning was the main investigator.
The full report can be found at www.pacourts.us.
The Review paints a glowing picture of Ross and her work, as well as Judge Chester T. Harhut, who on June 17, 2008, agreed to select Ross to be "the sole GAL appointed by the Court. . . . Several judges commented the GAL program was set up with the best intentions by Judge Harhut," according to the report. Judge Munley noted, "This court deems the GAL's work to be very favorable. . . . There was widespread agreement among the family court's judges, staff and service providers, that Ms. Ross is extremely dedicated to her GAL work. . . . Her work is exemplary." Commendations such as the following are found throughout the AOPC's assessment: "[Attorney Ross] does a fabulous job."
The characterizations found in the AOPC report clash decidedly with those being presented to the Gazette by its sources. One of the court insiders who contacted us asked to remain anonymous for various reasons, claiming the report was nothing more than a "dog and pony show. . . . You know it is not right. . . . We have the investigated investigating themselves."
Page 9 of the report states that "twenty-nine in-person and telephone interviews were conducted with judges, masters, court and County personnel, family law attorneys, child custody litigants and GAL program family service providers. Nine follow-up interviews with court staff and judges were held in February and March 2012. While most of the interviews were selected by JPD [Judicial Programs Department] staff, several individuals contacted the AOPC to offer information."
One young woman very critical of the family court system as a result of her own interactions with it confided in the Gazette, observing, "It seems the only people interviewed were persons with involvement in the corrupt system, with the exception of litigants. Which litigants? The nine follow-up interviews were with the judges. Several individuals contacted mentioned in the AOPC report to offer information? Who are they?"
The report states the attorneys recommended by the Family Law Section, Lackawanna County Bar Association, asked to remain anonymous and that the JPD was "grateful for their candor." Why would these professionals require anonymity if they had nothing but wonderful things to say about the Lackawanna County Family Court and its sole guardian ad litem? Were letters from child custody litigants reviewed? If so, where are these letters? Who sent them?
The Gazette investigated who specifically were interviewed — and how many — for the AOPC guardian ad litem review. We pressed Art Heinz, spokesperson for the AOPC report, but no specifics were available to him at that time, so he merely advised us to look at the Review to answer our questions. No other details were available to us at time of printing, but the Gazette will continue to pursue information concerning this important matter and will publish its findings in future installments of this ongoing story.
Bruce Levine, Kids Rights
Longtime family court critic Bruce Levine, who was the first informant to approach the Gazette, is demanding transparent hearings. "We need open hearings. Let the people have a voice; let's once and for all get this out in the open. These people are ruining lives and families."
According to published reports Ross's own attorney, David J. Solfanelli, stressed that her tax evasion plea "had to deal with reporting taxes, and had nothing to do with her job performance."
According — once again — to Gazette sources, the plea had everything to do with Ross's performance within the family court system. One despondent father recalled an incident during which Ross sent her secretary, Sue McIIwee, to perform a home inspection. Upon his questioning the qualifications of McIIwee, Ross allegedly responded, "If you ever wish to see your children again, shut up and pay $50." TheGazette has listened to numerous similar charges of children being used as pawns for Ross's gain. Custody for Cash.
Bruce Levine, at times during his experiences with Ross likewise despondent, said, "The damage was done, my boys' mother was dead. We moved away for a year, to heal, for bereavement counseling. During this time I was urged to sue, sue for negligence. But this was not about money, this was criminal. I decided I must go to authorities, and tell them about Harhut, Ross, and others. I vowed to do whatever it takes so that this would never happen to a loving parent or child again."
Levine continued, "I met with the DA, the FBI, and all they wanted to talk about was the money, exclusively, the money that Ross charged and extorted. They only cared about the money, [and were] not interested in the emotional and irreparable damage done to my boys caused by Danielle Ross and the court system. No, Mr. Solfanelli, this has everything to do with Ms. Ross's job performance."
Levine's son Jordan, 19, was only 15 years old when he found his mother dying, and says of Ross, "She knew everything was going wrong, and did nothing. She let things go."
Focusing again on the AOPC report, we find on page 10: "In May 2011, after numerous complaints were made, Mr. Pines is brought in for assistance. Mr. Pines had independently received complaints as well. After Judicial Programs Department JPD's assessment began, it was learned that local and federal law enforcement was investigating the program and individuals connected with it."
The JPD became aware that law enforcement was investigating the GAL, the GAL program, and others involved, yet did not act to remove Ross, who was allowed to remain the sole Lackawanna County guardian ad litem for two more years! Based on the JPD's own figures, Ross was appointed to an average of 111 cases per year. In 2011, Ross claimed to have been appointed to 629 cases.
Judge Harhut states in the AOPC report that at least some of his reasoning when implementing the GAL system was that "PFAs were being filed in divorce cases and fathers were not seeing their children." "Is there a reason Harhut didn't research this phenomenon?" questioned another Gazette source. According to a 2006 report by the American Bar Association Commission on Domestic Violence titled 10 Custody Myths and How to Counter Them, studies show that 25–50 percent of disputed custody cases involve domestic violence. Furthermore, the ABA report claims that child sexual abuse allegations in custody cases are rare (occurring in about 6 percent of the cases). "If the GAL had bothered to properly investigate, and if Judge Harhut himself had bothered to hear testimony, rather than stifle it, perhaps these facts would have been clear," observed our informant.
An inside source from the scandal-shaken Luzerne County Family Court system had this to say about the Lackawanna County allegations: "A lot of people are making a lot of money off children."
The Lackawanna AOPC report claims several judges were "adamant" that Judge Harhut's vision and passion for the GAL program was what brought them to family court — that they bore a lot of respect for both him and Ross.
To that claim a Gazette source commented, "Isn't it nice that these other judges were adamant? The sheer volume of adamant parents is astonishing. Their opinions of Harhut and Ross were not included in this report. The report claims the AOPC received phone calls and letters from litigants — I'm certain they could have published an excerpt from a letter. The role of the GAL is to come in as an advocate for the child. Then why, when children begged for her help, did she fail them?"
As an Editor's Note to this story, let it be known that the sheer volume of complaints and allegations received by theGazette since launching its investigation into the local family court system has been overwhelming. Assertions of parents with disabled children being targeted by the system in an effort to collect state grants and Social Security payments. Tales of abuses by lawyers, judges, and the system as a whole. The fear of being bullied for speaking out. Accusations that very often cases are pre-judged with little or no testimony heard.
The Gazette has been very careful in our initial story not to name names of those involved until a full investigation can be made into each and every allegation. As more details become available and more informants come forward our readers may be assured that information will be reported in full, regardless of what connected or influential individual, group, or organization might be implicated. Follow our progress each week online as we first dissect AOPC's findings at www.WilkesBarreScrantonIG.com, endeavoring to shed light and raise awareness on the local family court systems and the larger county judicial systems as a whole.
Could what began during the Clinton Administration with legislation widely viewed at the time as motivated by altruistic intentions — the passage of the Adoption and Safe Families Act — have become bastardized by a system that has come to care more about greed than the health and welfare of children?
By Vicki Spriggs – Special to the American-Statesman
Failing Child Protection in Texas
Posted: 11:27 a.m. Monday, April 25, 2016
Texas is in the midst of a crisis that, if not addressed with the highest urgency, will create lasting damage for generations to come. Every 30 minutes, a child in Texas is removed from his or her home due to evidence of abuse or neglect. These children are placed in a structurally unsound and overburdened system that is meant to protect them; in reality it often subjects them to further trauma, abuse and neglect.
In recent days, news headlines and editorials have exposed the failings of our state's child protection system again and again — and the system shows little indication of improvement. From excessive caseworker turnover and management flaws, to a shortage of foster placements due to increased removals, the system has reached a breaking point that is already resulting in more harm to children and more tragic child fatalities.
In December, U.S. District Judge Janis Jack ruled that the Texas foster care system violates the constitutional rights of many children in its care by failing to protect them from harm. Whether you agree with this ruling or not, the poor conditions described in the opinion, by both current and former foster children and youth, are undeniable and heartbreaking.
As if this is not enough, the Department of Family and Protective Services (DFPS), which oversees the child protection system, has experienced wholesale turnover among its top leadership. Texas Gov. Greg Abbott has appointed a new team to lead DFPS in the hope that they can begin to address the system's failings. Texas Court Appointed Special Advocates (or CASA) welcomes this new leadership, but we also recognize they face a difficult job as many problems in the system are longstanding and seemingly intractable.
We have heard too many horrific stories of the system betraying the very children it is meant to protect. CASA understands the issues are not all clear cut, but want to underscore several key shortcomings. We urge the new DFPS leadership team and state leaders to concentrate on these areas which have not been successfully addressed through previous reforms:
Vicki Spriggs is CEO of Texas Court Appointed Special Advocates, the statewide organization that advocates for effective public policy for children … Read More
Targeted prevention:Focusing on prevention is the best way to address child abuse. We must use data more effectively to predict which families may need help. We need to change the way we think about and utilize data to provide intervention and services to these children and families.
Additional resources:Repairing the system will require additional resources to better enhance recruitment, training, create manageable caseloads and provide adequate compensation for caseworkers in order to decrease the devastating turnover.
Trauma-informed approach:Understanding the needs and challenges of children in the system requires an understanding about how the trauma they have experienced impacts their behaviors and outcomes. We believe, based on years of research, that a system based on trauma-informed care is the best way to improve outcomes for children.
Increased capacity:In addition to the well-documented shortage of foster care homes, we face a critical problem of placing many children far from their home communities and schools. Currently, 60 percent of children are placed out of their home county, while nearly 20 percent are placed in a different region, creating unnecessary trauma for children and decreasing the likelihood of restoring families.
Equal accountability:Abuse or neglect allegations in state-licensed foster care homes and facilities receive inferior investigations compared with similar allegations made outside of the system. It is necessary that all allegations should be investigated by well-trained CPS investigators, not regulatory personnel, and that paid caregivers should be held to the same standards as biological families.
In the midst of this turmoil, CASA will continue to work with DFPS and state leadership, as well as partner organizations to advocate for policies in the best interest of Texas' children.
During any crisis, it is natural to wonder, "What can I possibly do to make a difference?" You can help the vulnerable children caught in the middle of this catastrophe by becoming a CASA volunteer. CASA volunteers get to know a specific child or sibling group in the foster care system and speak up for their best interests in court and other settings, helping move them out of the system and into a safe, permanent home as quickly as possible.
Please consider volunteering with CASA, because our children deserve a chance at happiness and a positive future — and that chance could be you. Take the first step by visiting BecomeACASA.com.
Spriggs is CEO of Texas Court Appointed Special Advocates.
AUSTRALIA;
"There is a total disregard or a total ignorance of family violence being an issue," she told the inquiry. "You're viewed in court as likely to be lying to manipulate the system."
In a feature on the Family Court published in the Monthly in November, reporter Jess Hill found that judges were often deciding that access to an abusive parent was better than no access at all and that a parent supposedly 'alienating' a child from an abusive parent was possibly a greater threat.
Read more: http://www.smh.com.au/nsw/family-court-judgement-father-who-bashed-partner-and-threatened-child-granted-access-20160401-gnw5ne.html#ixzz452ZUE3O0
Family Court judgement: Father who bashed partner and threatened child granted access
April 3, 2016
Reporter
View more articles from Rachel Olding
Follow Rachel on Twitter Email Rachel
Family violence royal commission urges more safety hubs
Watch Royal Commissioner Marcia Neave call for new one-stop safety hubs among other recommendations for the Victorian government. (Video courtesy ABC News 24)
A man who bashed his partner and held a samurai sword to his daughter's chest has been granted access to the nine-year-old following his release from jail.
The long-running dispute in the Family Court has incensed anti-violence advocates, who say the court still has a poor understanding of domestic violence and is too often granting access when there has been a history of violence.
It comes amid calls to nationalise the recommendations from Victoria's landmark Royal Commission into Family Violence report released during the week. It recommended an overhaul of the entire court system, including the creation of specialist family violence courts.
A photograph showing the injuries inflicted upon a domestic abuse survivor who was later told that the man who bashed her should be allowed to visit their daughter.
Given the pseudonyms Ms Tindall and Mr Saldo, the couple from Sydney have been bitterly fighting over parenting orders since their relationship ended in 2008.
Advertisement
The court had ordered weekly paternal visits but, in August 2010, Ms Tindall suddenly stopped dropping the child at meetings because she had given evidence against Mr Saldo in his criminal trial for bashing her, tying her to a chair and holding a sword at the child in their Sydney home in 2007.
Graphic photographs tendered in the District Court showed bruising sustained by Ms Tindall, 34, when her then partner repeatedly punched her because he believed she had tried to cheat on him.
He pleaded guilty during the trial and was sentenced to at least two-and-a-half years prison.
Ms Tindall was convicted in 2013 of 20 breaches of the parenting orders because Justice Stewart Austin believed the criminal trial didn't constitute "a change in the family dynamic" that would warrant her halting weekly visits.
"The father's decision to publicly admit his past violent behaviour changed nothing about the history of the parties' relationship," he said, in a judgement that was later overturned by the Full Court.
After being released on parole in 2014, Mr Saldo, 38, applied to have his regular visits reinstated.
He expressed no remorse, saying he was pressured into pleading guilty and didn't commit the offences.
The child was interviewed by a family consultant and asked what she wanted to happen, to which she said she knew her father had hurt her mother but "I would be upset if I didn't get to see him".
Accordingly, Justice Margaret Cleary ordered in January that monthly visits at a supervised centre start, building up to fortnightly visits.
She praised the father for his "positive conduct… stability and lawfulness" in prison and noted that he intended to apply to have his conviction acquitted. He has not filed an appeal more than two years later.
She admonished Ms Tindall for "avoiding time between the child and the father for her own reasons, which do not relate entirely to the child".
"The child is entitled to come to her own judgement about the father," she said.
Judgements issued throughout the eight-year dispute show the court's tendency to side with Mr Saldo.
Initially, child psychologist Dr R said he thought the mother was was making up the allegations, evidenced in her "disproportionate distress" and calculated manner.
An academic expert gave evidence that the mother, like many domestic violence victims, may have been acting in ways that seem irrational to reasonable people because of the abuse suffered.
When Mr Saldo pleaded guilty, Dr R issued a mea culpa, saying he had never been more wrong in his 20 years of report writing.
Former Australian of the Year and domestic violence survivor Rosie Batty, whose son was murdered by his father during a contact visit, told Fairfax Media she intends to turn her focus to the Family Court this year.
During a Senate inquiry last year, she singled it out as her "biggest area of concern", saying violent parents were too often being granted access to kids.
"There is a total disregard or a total ignorance of family violence being an issue," she told the inquiry. "You're viewed in court as likely to be lying to manipulate the system."
In a feature on the Family Court published in the Monthly in November, reporter Jess Hill found that judges were often deciding that access to an abusive parent was better than no access at all and that a parent supposedly 'alienating' a child from an abusive parent was possibly a greater threat.
Read more: http://www.smh.com.au/nsw/family-court-judgement-father-who-bashed-partner-and-threatened-child-granted-access-20160401-gnw5ne.html#ixzz452a5M7f0
Follow us: @smh on Twitter | sydneymorningherald on Facebook
__._,_.___
http://www.commdiginews.com/politics-2/michigan-court-protects-alleged-abuser-strips-mom-of-parental-rights-56507/
Michigan Judge & police vs. at risk children
Lillian Song said her parenting time was suspended after Guardian Ad Litem Keri Middleditch informed the court she was documenting bruises after her son's visit with his father.
CHICAGO, January 27, 2016 — A Michigan mom says Oakland County Family Court has effectively removed her from her son's life because she presented evidence of abuse.
Lillian Song has been involved in custody matters for more than five years in Oakland County. Her case is in the same county as the controversial Tsimhoni case; the guardian ad litem on her case, Keri Middleditch, is currently the attorney for Omer Tsimhoni, the father in that notorious case.
Tsimhoni children cultists, or abused?
Song said her divorce started in December 2012 and was completed in October 2013. During that time, she received a personal protection order (PPO) regarding her ex-husband, and that PPO was approved or extended by five different judges.
According to a police report, one incident of domestic violence occurred on June 19, 2013. The report states:
"With the phone in (his) hand, (he) began striking Song across the face. Song advised that (he) continued striking her with (his) hand and the phone for about five to ten minutes constantly making childish taunts."
The officer taking the report said there was "minor bruising under Song's left eye."
The Farmington Hills Police Department, which investigated the case, told CDN that the Oakland County Prosecutor's Office declined to press charges while the Oakland County Prosecutor's Office said no file was submitted for consideration.
Neither entity provided an explanation about why Song's ex-husband was not arrested. Song initially received an order of protection on June 23, 2013, following this incident.
Song's ex-husband has been represented for much of the divorce by Emily Long, a criminal attorney. Her website claims, "Criminal defense is all we do, and we do it right."
Long was an Assistant Prosecutor in the Oakland County Prosecutor's Office from 2006-2009, according to her profile on Avvo.
Though the divorce was finalized in 2014 and the judge granted shared custody, Middleditch was named GAL in post-divorce because a psychiatrist assigned to case thought a GAL should be appointed due to the abuse. Middleditch was assigned to the case in September 2013 but didn't start any work until after the divorce was finalized.
Song said her problems began when she noticed bruising on her son after he came home from spending time with his father.
The Kafkaesque nightmare of family court
Child Protective Services has investigated Song's ex-husband on two occasions, Song told CDN, based on anonymous complaints he was abusing his son. On at least one occasion, Middleditch inserted herself into the investigation.
Song said that a CPS employee told her that Middleditch told a CPS investigator, "This has nothing to do with dad's abuse and the mom is unstable."
Song said her parenting time was suspended after Middleditch informed the court that she had been taking photos of her son's bruises after he came home from visits with his father.
At a February 20, 2015, hearing, Long told the court,
"I remember specifically asking this because I was so concerned about the content of the photographs was how long have these photographs been going on … And Ms. Song's testimony was that she was photographing the rectal and anal region of the minor child in question when he was received from the father's care and then, when he was again, delivered to the father's care."
Later in the hearing, Middleditch, who stated that Song didn't make her aware of any problems and that she hadn't seen the photos, said,
"I frankly think that if these pictures are as described by both attorneys, have been taken as often as they suggest, certainly even after dinner, which is absurd to me, I find that the actual action is abusive."
The photos, according to Song's attorney Vincent Giovanni when questioning Middleditch, were of "severe rashes of the child's bottom, which she testified occurred at the time he arrived from parenting time with his father."
Giovanni also stated, during his questioning of Middleditch, that the photos were taken along with seeking proper medical treatment. Giovanni didn't respond to an email for comment.
Middleditch, like Bill Lansat—the GAL in the Tsimhoni case—is a divorce attorney who is assigned cases to be a GAL. Her training and expertise in matters of domestic abuse are unknown.
Michigan Judicial Tenure Commission files complaint against Oakland County Judge Gorcyca
The judge, Lisa Langton, refused to allow for the photos to be entered into the court record at that hearing. She said, "I am not going to allow these pictures to be made a part of the record. I don't want any additional copies made of these pictures. I would prefer that these pictures be only in possession of counsel at this point."
A phone message left with Judge Langton's chambers was not returned.
Middleditch recommended that Song's parenting time be suspended as a result of taking these pictures. The judge agreed, and since that court hearing, Song has only been allowed to see her son in supervised visits, which cost her $35 per hour.
On November 24, 2015, Song sent Middleditch an email in which she alleged seventeen violations of GAL protocol by Middleditch. These alleged violations include:
"3) Reviewing all updated material as provided to the court and parties. – None of the GAL bills list any such activities for the case involving Joshua and his perspective families.
"9) Filing all necessary pleadings and papers. The reports you were to develop and the work product that substantiated your finding and ex-parte discussion were never based on a foundation of facts and clearly violate Judicial process and the GAL standards and
"10) Consistent with the law governing attorney-client privilege, informing the court of the child's wishes and preferences." – The child's best wishes and interest were never documented and were only spoken to the judge on behalf of the child based on ex-parte off record conversations."
Middleditch formally removed herself from the case on January 7, 2016. Middleditch didn't respond to an email for comment.
Read more at http://www.commdiginews.com/politics-2/michigan-court-protects-alleged-abuser-strips-mom-of-parental-rights-56507/#OwUAtu7Iv575rh75.99
__._,_.___
Failure to investigate child abuse led to deaths, advocate says
26 children in government's care died in Saskatchewan in 2015, advocate reports
http://www.cbc.ca/news/canada/saskatchewan/child-abuse-report-children-s-advocate-1.3556233
By John Weidlich, CBC News Posted: Apr 27, 2016 7:57 PM CT Last Updated: Apr 27, 2016 7:57 PM CT
Saskatchewan's Children's Advocate Bob Pringle released his annual report in Regina on Wednesday. (Stefani Langenegger/CBC)
Saskatchewan's children's advocate says the deaths of two children can be linked to a failure by officials to adequately report and investigate suspected child abuse.
The case was highlighted in Bob Pringle's annual report, which was released Wednesday.
While Pringle was able to review the circumstances of the case in detail, his report did not identify the children nor did it say where in Saskatchewan the abuse allegations arose.
The report was also vague about when the deaths took place, but Pringle did note that officials had already responded to his concerns and adjusted their policies.
According to Pringle, a three-year-old girl died of drowning in a home where the caregivers (the child's father and his partner) were suspected of child abuse. The girl's younger brother, a two-year-old, died five months later. Pringle did not have a confirmed cause of death relating to the boy.
Before moving to that home, the children were in foster care in Alberta.
Pringle said the children were placed in the father's home following an assessment by social services that found no concerns.
However, when Pringle looked into the file he discovered multiple reports of suspected abuse involving the children and their parents.
He said there were times when health officials should have reported the condition of the children to social services due to suspected physical abuse.
He also noted that investigations that should have been undertaken by social services were not done.
Pringle's report also highlighted that the case where the children died was not isolated.
"Lack of reporting suspected child abuse [was] found in cases in two other health regions," Pringle said in his report.
The advocate made a number of recommendations to improve training and policies and said he was encouraged that his recommendations had been accepted.
Last year, Pringle's annual report noted the deaths of 23 children who were in the care of the province or receiving government services when they died.
For 2015, Pringle reported 26 deaths, including the two children highlighted in his case summary. Of the 26, 12 were under the age of five.
__._,_.___