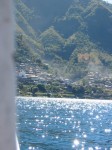 This news gathered by KARA volunteer Carla Lopez – All Adults are the Protectors of All Children
CO: Denver County Human Services to close center for foster teens
Denver Post – March 01, 2016
A Denver County home for troubled teenagers in foster care will close in July, and 64 workers with the Human Services Department will lose their jobs.
http://www.denverpost.com/news/ci_29578534/denver-county-human-services-close-center-foster-teens
CO: Boulder's sense of itself now challenged by homeless youth plan
Associated Press – March 06, 2016
Attention Homes, which will run the complex, has worked with runaways and troubled teenagers for decades in Boulder. In each of the last two years, it has helped nearly 750 young people at its day drop-in and overnight emergency services facility, up from 196 in 2011.
http://www.summitdaily.com/news/21002081-113/boulders-sense-of-itself-now-challenged-by-homeless
CO: New girls on the block: Despite opposition, group home residents move in (Includes video)
Daily Sentinel – March 06, 2016
"We don't want it to be an institution," said Brinton, who has run the state-licensed facility in Grand Junction since 1997. "Some of these kids have never had a birthday party. Some of these kids have been through a lot of trauma. They're not terrible people." But the arrival of the girls in this group home has caused outrage and concern among some neighbors in three nearby subdivisions, Tuscany Village, Crest View and the Knolls.
http://www.gjsentinel.com/news/articles/new-girls-on-the-block
CO: State's former child ombudsman to head children's law center
Denver Post – March 08, 2016
Becky Miller Updike, who was the state child protection ombudsman from 2011-2013, will become executive director of the law center next month.
http://www.brushnewstribune.com/business/ci_29610823/colorados-former-child-ombudsman-head-childrens-law-center
CO: Enthusiastic turnout buoys hopes to turn around Moffat County foster parent shortage
Craig Daily Press – March 08, 2016
About 20 people came to an open house Monday at the Moffat County Department of Social Services to seek information about becoming a foster parent–and to provide support.
http://www.craigdailypress.com/news/2016/mar/08/enthusiastic-turnout-buoys-hopes-turn-around-moffa/
CO: Our View: Social services is on the right track to help Moffat County children
Craig Daily Press – March 11, 2016
Kudos to Moffat County Social Services for all its hard work in getting the community involved in finding foster parents for children in need.
http://www.craigdailypress.com/news/2016/mar/11/our-view-social-services-right-track-help-moffat-c/
O: Scholarship Directs College Money To Foster Care Youth (Includes video)
CBS Denver – March 15, 2016
Less than two percent of teens in foster care will graduate from college; one of the biggest barriers for them is paying tuition. The Helen McLoraine Scholarship Program for Foster Care and Emancipating Youth is designed to improve that statistic.
http://denver.cbslocal.com/2016/03/15/scholarship-money-foster-care-youth/
CO: Ban on Conversion Therapy Clears Colorado House (Includes audio)
Public News Service – March 18, 2016
A bill that would ban mental-health professionals licensed in Colorado from engaging in so-called "conversion therapy" with a patient younger than age 18 is headed to the state Senate after clearing the House on Thursday.
http://www.publicnewsservice.org/2016-03-18/social-justice/ban-on-conversion-therapy-clears-colorado-house/a50914-1
CO: La Plata County program offers hand-up from homelessness
Durango Herald – March 19, 2016
The fall into homelessness is particularly difficult for single parents like Gould and Thompson. Scraping together enough cash to pay for food, day care and other expenses can be daunting. Sometimes, the only solution is to part ways — allow children to live with grandparents or watch helplessly as child protective services revokes custody. Information Gateway Resource: Extending Out-of-Home Care for Youth Past Age 18: https://www.childwelfare.gov/topics/outofhome/independent/outofhomecare/
http://www.durangoherald.com/article/20160319/NEWS01/160319502/0/NEWS04/La-Plata-County-program-offers-hand-up-from-homelessness
CO: Bill: In-state tuition for homeless students
Daily Sentinal – March 29, 2016
Sen. John Cooke, a Greeley Republican who sponsored the bill, said it wasn't about allowing "illegal aliens" cheaper college tuition rates, but those students who are not living with their out-of-state parents, including those in foster care.
http://www.gjsentinel.com/news/articles/bill-instate-tuition-for-homeless-students
CO: A bond of kinship: when Gramma becomes the mom
Associated Press – March 26, 2016
"I've become an expert on kinship in the state of Colorado," says Mauck, who has been a kinship provider for her 13-year-old granddaughter Bree for more than seven years now. Mauck is also a family peer support specialist at Aurora Mental Health who helps local kinship families.
http://lancasteronline.com/news/health/a-bond-of-kinship-when-gramma-becomes-the-mom/article_2cd636fb-bd51-58d0-a442-37e02a213c6c.html
CO: Report: GJPD sees rise in child sex crime, child abuse (Includes video)
KKCO-TV – March 24, 2016
An annual crime report released by the Grand Junction Police Department shows a 45-percent increase in child abuse and child sexual assault cases.
http://www.nbc11news.com/content/news/GJPD-Report-Increase-in-child-sex-crime-and-abuse–373513751.html