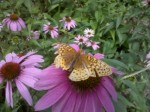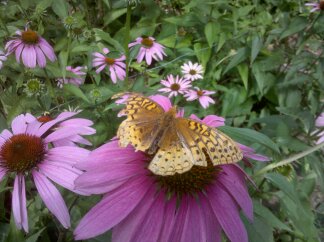 Now is the time to participate! Next week, April 11-15, is the Week of the Young Child. The goal of this week is to educate legislators about the importance of high quality early learning programs in their communities, and to encourage them to properly fund early learning initiatives.
But we need your help to get this important message across! Below are ideas, projects, meetings and resources. Your participation will make a difference in the lives of children across Minnesota.
1)  Set up a meeting with your legislator(s). Whether you are a child care provider, parent, or early childhood advocate, your perspective and story are important, and legislators want to hear from you. Set up a meeting with your legislator any time during the week of April 11-15 to share your experience.
Here'sa form to help set up the meeting
There are some tips about how to prepare for the meetinghere.
If you want to encourage support for a specific bill,here's a resource for proposed legislation related to early care and education.
2) Advocate for early learning by mail. Complete a simple activity on your own or with staff or children. Send it in to your legislators to remind them to let our children shine. You can find the materials for the activity here. To find your legislator's mailing address at the Capitol, go to this website and enter your address.
Week of the Young child is a collaborative effort among many organizations and individuals. Add your voice to the event to send a strong message that early learning is important for our children, communities, and state!
Legislative Update 
The ABC Act has been moving through the House of Representatives and has the potential to be included in the Education Omnibus Bill. The bill is scheduled to be heard in the Senate on April 5th.
Policy Hour
Join us tomorrow, Tuesday, April 5th to hear from the Department of Human Services on legislation and implementation of the new Child Care Development Block Grant. This is a great opportunity to give feedback and ask questions about the legislation that legislators will be discussing. The Minnesota's Future coalition will also provide a legislative update.
Policy Hour is a monthly opportunity for early childhood and school-age care professionals to connect with each other and learn about current policy issues in an informal setting. It is held the first Tuesday of each month, October 2015-June 2016, from Noon-1:00 p.m. at Think Small (2021 East Hennepin Avenue, Suite 250, Minneapolis, MN 55413).
Bring your lunch. Invite your friends. No RSVP is necessary.
Social Media This Week
Share the sample Facebook post to call attention to the importance of early learning. Or, simply click below to spread the message on Twitter.
"Early Learning Scholarships and Parent Aware ratings for quality programs are the wisest choices we can make." http://bit.ly/1VYPQND #mnleg
Read @earlyed piece on the best way to improve #earlyed in MN this #mnleg: http://bit.ly/1VYPQND #mnleg #stribpol #PasstheABCs
Facebook: "Early Learning Scholarships and Parent Aware ratings for quality programs are the wisest choices we can make." http://bit.ly/1VYPQND