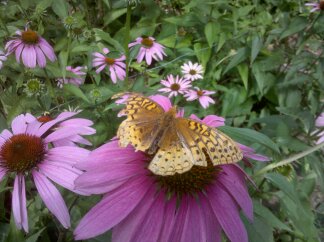 Now is the time to participate! Next week, April 11-15, is the Week of the Young Child. The goal of this week is to educate legislators about the importance of high quality early learning programs in their communities, and to encourage them to properly fund early learning initiatives.
But we need your help to get this important message across! Below are ideas, projects, meetings and resources. Your participation will make a difference in the lives of children across Minnesota.
1) Set up a meeting with your legislator(s). Whether you are a child care provider, parent, or early childhood advocate, your perspective and story are important, and legislators want to hear from you. Set up a meeting with your legislator any time during the week of April 11-15 to share your experience.
Here'sa form to help set up the meeting
There are some tips about how to prepare for the meetinghere.
If you want to encourage support for a specific bill,here's a resource for proposed legislation related to early care and education.
2) Advocate for early learning by mail. Complete a simple activity on your own or with staff or children. Send it in to your legislators to remind them to let our children shine. You can find the materials for the activity here. To find your legislator's mailing address at the Capitol, go to this website and enter your address.