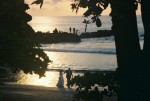 Sign Up Here For KARA's Free Friday Morning Real Story (it's free)
KARA tracks current news about at risk children bringing transparency and  attention to our youngest and most vulnerable  citizens.  Please note that what you see here is only a sampling of what should be reported –  the great majority of child trauma & abuse never gets reported.
American states are struggling to find answers for saving at risk children and reversing the explosive growth of child abuse and neglect.  Today, many state ward children are the 4th and 5th generation of abused children raising their own families without parenting skills and serious drug, alcohol and mental health issues
37% of children overall and 57% of Black children are reported to child protection services in America by the time they turn 18.  (American Journal of Public Health 1.17)
12 million children a year are reported to child protection services each year and in many states, 1/3 of foster children are required to take psychotropic medicines (in Florida it's 48'%)
ALL ADULTS ARE THE PROTECTORS OF ALL CHILDREN
Compilation of information and writing on this page is the hard work of  David Vang, Mike Toronto, Jamar Weston, Adolf Nchanj and Blaz Zlate,  Callie Benscoter, (student volunteers at Century College) Katie Frake, Boston College, Julie O, and KARA.
Please donate now and support these pages &  
1) Our documentary on the needs of at-risk children and breaking the cycle of abuse
2) Our second book, a collection of stories, studies and child protection information all across America.
Accepting all donations, small and large. ($5/month would be great)
June 30, Austin Texas New law after child dies in hot car will save lives
June 26, Minneapolis Minnesota, Hennepin County screens out child abuse reports to reduce caseloads (multiple high profile child deaths draw attention of the Casey Foundation)
June 27, Columbia South Carolina, Man gets prison sentence for killing 14 month old boy
June 25, Farmington Maine, Franklin County child abuse rate among highest in the state
June 24, South Dakota, Terrible Racial Disparities lock up 3 times more SD youth than other states with longer sentences 
June 24, Salina Kansas, 7 year old Jonathan Michael Kelley's drowning death under investigation
June 29, Battle Creek Michigan, Leo Ackley to have new trial in death of 3 year old's (Baylee Stenman)  felony murder 
June 24, Hattiesburg, Mississippi, Julie Pittman indicted for felony neglect and the death of 6 month old son (unnamed in article)
June 24, Iowa City Iowa, Jorge Pereze convicted of child endangerment resulting in beating death of 20 month old son Marcus Balderas
June 24, US, Abuse of youth in U.S. juvenile prisons = sexual victimization and widespread abuse Annie E Casey Foundation report
June 22, Pennsylvania, Foster Care kids given psychotropic meds at 3 times the normal rate
June 22, Boone County Kentucky puts child protection on hold for 92 cases of child abuse due to lack of funding, high turnover and rising caseloads.
June 26, Oberlin Louisiana, Bobby Davis Jr guilty of negligent homicide in 2nd degree murder by blunt force trauma of girl friend's 2 year old daughter (unnamed in article)
June 19, Waterloo Iowa, Police investigate toddler death at daycare
June 16, Minneapolis Minnesota, Stressed child protection system spotlighted by 2 year old Sophia ONeill's violent death by Cody Samuel Feran-Baum
June 19, New Zealand, Worst child death rate in the nation, Northland
June 16, Sandpoint Idaho, Death of 3 year old boy (not named in article) left in 130 degree car under investigation
June 19, Fulton Georgia, William Gaddy arrested on murder charge in death of beating death of 2 year old girl (unnamed in article)
June 17, Bowling Green, Kentucky, Tiffany Dawn Sampson & Robert Roger Dishman charged with second degree criminal abuse in the death of 19 month old Adrian Louis Maldonado
June 9, Manitoba Canada, Less than 1/3 of foster care youth graduate high school
June 9, US, medical news, Children and teens with Down syndrome and psychotropic medications
June 9, New York Times, Innocent Real Child waits for adoption
June 9, Richmond Virginia, Caseworkers underpaid, overworked and disgusted with dismissive attitude towards abused and neglected children file a lawsuit in Federal Court
June 9, Rhode Island, 45 children missing from child welfare – sex trafficking suspected
June 9, Ohio, Child abuse caseloads explode (double last year)
June 9, Buffalo New York, Record child abuse levels and end of Head Start funding create big problems
June 9, Minnesota, Indian couple sues to allow adoption to white family
June 8, US, Almost 18 million children annually witness or are victims of assaults with weapons (one in four children)
June 8, Connecticut, Transgender girls rights violated when sent to state prison
June 8, Los Angeles California, Relative foster child placements under- supported by the County
June 8, Georgia, High caseloads, gruesome child deaths, stagnant pay and low social worker morale
June 8, Nova Scotia Canada, Troubling pattern of placing First Nation children in government – supervised care
June 8, UK, Disturbing Facebook footage of cruelty to Children draws criticism
June 8, Tennessee, Tennessee children suffer from high Adverse Child Experiences (CDC report)
June 8, Texas, Texas Baptist Home for Children (allegedly)repeatedly ignored Bryan and Austin Cook's crying for help as they were molested.
June 7, Spartanburg South Carolina, Big increase in child abuse reports
June 7, New Jersey, Statistics and stories confirm child abuse hiding in the shadows – a serious public health epidemic
June 6, Oklahoma, Where will the children go?
June 6, West Virginia, Inordinate number of children placed in psychiatric hospitals away from home.
June 5, Hamilton County Ohio, 2 year old's death prompts improvements in child welfare policy
June 5, Arizona, Charles Flanagan Director of Department of Child Safety fired for leaving 6500 child abuse case uninvestigated
June 5, Australia, Child neglect cases increase, services failing to support children
June 5, New York, Boys Town Group home to remain closed after rape
June 5, Hancock County Missouri, Anonymous organizes protest against DHS and Child Protective Services
June 5, Minnesota, Catholic Archdiocese criminally charged over child sex abuse
June 5, Mendocino California, County Children, Disaster waiting to happen (Grand Jury finds)
June 5, Pennsylvania, Dauphin County made serious mistakes that lead to Jarrod Tutko Jr starving to death.
June 5, Arizona, Are the days of DHS bunker mentality over?
June 3, Los Angeles California, Police run boot camp being investigated for child abuse
June 3, Ukiah California, Urgent need for foster families
June 4, Rhode Island, 20 initiative for moving children out of group homes. Jamia McDonald appointed to make changes
June 4, Minnesota, Mille Lacs Band summit on opiate addicted newborn children
June 4, Brooklyn New York, 2 group home workers fired & group home closed after woman attacked by residents
June 4, Argentina, Second judge resigns over bad child abuse ruling 
June 4, Connecticut, Stiffer penalties for not reporting child abuse (mandated reporters)
June 4, Winona MN, More cases, less staff County Board cutting taxes and services for child protection
June 4, Ohio, Raised by a government agency
June 4, Ohio, Foster and Homeless at 18 no place to go
June 4, Rhode Island, Frontline social workers hampered by old technolgy
June 3, Kansas City Missouri, Foster care boy dead in drive by shooting 
June 3 Hawaii, Mother of murdered five year old pushes for notification law change
June 3, Ohio, Ohio National Guardsman sentence to life in prison without parole for networking adopted children for sexual abuse
June 3, San Jose California, Curtailing the overuse of psychotropic drugs on foster children
June 2, Missouri and Kansas, Dramatic increase of abused child caseloads of endangered children
May 30, Arkansas, Foster children suffer from multiple home placements (more than other states)
May 28, Uganda, Fraud and deceit at the heart US adoptions of Ugandan children
May 27, Denver Colorado, Caseworker pleads guilty to falsifying records in death of 2 month old girl
May 27, Arizona, child welfare system not improving
May 26, California, Lawmakers block effort to make child death records secret
May 25, Denver Colorado, Colorado teens leaving foster care more likely to see jail than graduation (9 news video report)
May 23, Phoenix Arizona, Trial set for couple accused of killing 10 year old relative padlocked in a small plastic trunk for hours.
May 22, Phoenix Arizona, 3 month old boy found dead in Phoenix daycare
May 22, Macon Georgia, Death of 4 year old Carlene Rigby ruled a homicide – 
May 21, Kansas City Missouri, Mom faces murder charges for death of her 2 year old child 3 year old Elena Elia badly burned, mental health problems.
May 20, Soperton Georgia, Porshia Johnson and Travis Jordon arrested for killing 2 year old boy.
May 20, Fayetteville North Carolina, Police looking for couple in death of 18 month old Violet Cortez (Vanessa Arianna Sanchez and Andrew Tyler Tomczak)
May 19, Nashville Tennesse, Cody Key charged with first degree murder in death of 22 month old boy, mother charged with aggravated child neglect (repeated physical abuse).
May 18, Florida, Child protection transformation project demands records on all investigator caseloads
May 18, Cleveland Ohio, Parents found guilty in death of 12 year old adoptive daughter Tia Ann Jones
May 17, Arizona, Politics & Child Protection – adoption agencies refusing to represent same-sex couples leaving children hanging
May 17, San Jose California, The added expense of not drugging California's 63,000 foster care children
May 16, Massachusetts, Caseloads have become unsafe
May 16, Tulsa Oklahoma, abandoning 63 foster children (where will they go?)
May 17, Massachusetts, Courts flooded with abuse and neglect reports = crisis in courts
May 15, Lackawanna County Pennsylvania, Child welfare workers strike
May 15, 84 legislators point out disturbing issues in child protection and demand Gover Hickenlooper address them (abuse of disabled children and drugging of foster kids among the issues)
May 15, Orlando Florida, Missing mother case now Child Neglect, Baby Penelope taken into custody for medical care
May 14, U.S. federal policy; Is re-homing human trafficking?
May 14, U.S. federal policy; shackling abused and neglected children in the courtroom
May 14, Virginia, Hundreds of child abuse calls ignored/erased
May 14, New Hampshire; Critical need for foster families
May 14, Wisconsin, 13 year old autistic girl force to live in a cold basement before being removed (child protection was aware).
May 14, Texas, Tax cuts shrink services to abused and neglected children
May 14, Georgia, Georgia 6th worst state for child abuse death – let foster and adoptive parents have access to records
May 14, Denver Colorado, 100 lawmakers ask Governor Hickenlooper to fire the state department of Humans Services leaders
May 14, Phoenix Arizona, hundreds of abandoned children sleeping in state owned office buildings
May 14, Jersey Shore
May 13, Texas, Denying minor birth control & abortion & forcing kids into Gay Conversion Therapy   Denying interfaith couples and divorced people from adopting
May 13, Henrico Virginia, 3 charged in death of 3 year old Zyon Thompson
May 13, Louisiana, 4300 foster children and 2000 foster families (help)
May 12, Nevada, Child abuse charges against Family Services Supervisor
May 12, Maryland, Abuse must be chronic for child to not be sent home
May 12, Nevada, brutally abused and sent back home a few years later
May 11, Seattle Washington, 4 month old child's death from head injuries prompts lawsuit against childcare referral company
May 8, Gwinnett Georgia, Steven Singleton charged in death of 4 year old Tye Hardin
May 6, Gillette Wyoming, Trauma kills 2 year old boy, Gonald D Foltz charged.
May 6, Jersey Shore Pennsylvania, Boyfriend charged in manslaughter for toddler death
May 5, Albuquerque New Mexico, Homicide investigation into toddlers Death
May 5, Miami Florida, Foster child sues Broward County for granting his abuser a foster care license.  (ChildNet and Kids In Distress named in the article).
May 5, Denver Colorado, Colorado moves child welfare watchdog from Human Services to Judicial Dept after DHS placed children with known sex offender.
May 5, LA County pays $450,000.00 to father of 2 year old beaten to death after repeated calls to child protection
May 4, San Bernardino County California, Noble Dingman charged with murder, child abuse in death of infant son.
May 4, St Paul MN, Governor Dayton comments on 8 children living in filth and child protection not monitoring the cases.  Erin Davies and Betsy Davies home filled with garbage, filth and animal feces
May 4, Paul Offit's Bad Faith book explores child death due to religious maltreatment
May 4, Escambia County California,  War on Children USA Today 1 in 14 children in Escambia County has allegation of abuse (with increasing severity of the crime)
Older, National, Death Courts For Children
May 4, Albany Georgia, Investigation Team looking into the death of 21 month old Darisus Thomas & 13 month old Candice Sky Jordon.
May 3, Belleville Louisiana, Jason Manuel Reeves receives death warrant for rape and murder of 4 year old Mary Jean Thigpen
May 3, Wapello County Iowa, Wapello County has five times the state average of teen pregnancy.
May 1, Denver Colorado, Child dead after placed with troubled dad (Human services question)  video
May 1, Fort Lauderdale, Florida, 3 Agencies failed to stop abuse before death of 3 year old Ahziya Osceola (foster child)
April 30, Wheeling West Virginia, West Virginia double the number of babies born with mothers drug addiction
April 30, Philadelphia Pennsylvania, Intense increase in child abuse reports (68% growth over last year)
April 30, National, Feds pay for drug fraud; 92% of foster care kids prescribed antipsychotics for unaccepted uses.
April 29, Calhoun County, Michigan, Boyfriend suspected in homicide death of 18 month old girl.
April 29, Madison County Alabama, 1898 reports of child abuse & 3 child deaths in Madison County last year
April 29, Kansas City, Missouri, 19 year old Donniesha Lasha Lee charged in killing her 1 year old daughter
April 27, Child death at hands of caregiver in Los Angeles County (176,000 reports of abuse, 19 child deaths at the hands of a caregiver)
April 27, Brunswick County North Carolina, Dave Morgan and Angel Ray indicted in murder of 15 month old Brayden Ray in Leland North Carolina
April 25, Brandenton, Florida, Dianna Marr and Trevor Cardarelle charge with aggravated manslaughter of a child in the death of her 4 year old son Alexander Marr. 
April 23, Gainesville Georgia, Temporary hotel housing instead of foster care for children (there are not enough foster homes.
April 22, Penn State Pennsylvania, Panel discusses how child abuse leads to chronic illness, dangerous lifestyles and early death.
April 21, Pennsylvania, Bill to upgrade from misdemeanor to felony concealing the death of a child (homicidal death of 9 year old Jarron Tutko JR)
April 21, Sacramento California, Bill to curb overuse of psychiatric medicating of foster children (Jim Beall, Holly Mitchell, Bill Monning) Drugging our Kids San Jose Mercury News
April 22, Orange California, Class action lawsuit filed alleging unwarranted seizure of thousands of children
April 22, Kansas City Missouri, Child Welfare gives in and agrees to release documents in case of 32 pound 10 year old girl found locked in dark closet with urine and feces (after starvation and torture deaths of two Kansas city brothers)
April 22, Indianapolis Indiana, Indiana child abuse deaths surge in 1st year of hotline, 48% under a year old 
April 21, Festus, Missouri, Taylor Fast arrested in abuse death of 17 month old daughter Layla Fast
April 21, Amherst, New York, Adult victims of child abuse push for change in child abuse law
April 21, Las Cruces New Mexico, Crisis Center closes due to lack of funding after 30 years (where children were voluntarily placed to save children from abuse and neglect)
April 20, Atlanta Georgia, 152 Georgia children died last year with state child protection history.
April 20, Los Angeles California, County releases stats on child abuse; 12 suicides (youngest 12 by hanging), 24  homicide by parent or caregiver, 108 undetermined deaths….
April 20, Burlington Vermont, Child Welfare bill falls short of protections needed to address fundamental shortcomings that cause the tragic murders of two Vermont Toddlers last year.  Unmanageable caseloads are still the problem.
April 20, New Jersey, Kids Count report finds significant racial disparities among at risk youth
April 20, Sheboygan County, Wisconsin Adult male in custody over death of four year old boy.
April 20, Sacramento California, Due to police calls, rapes and runaways, state Assemblyman Mark Stone calls for eliminating nearly all group homes in California
April 20, Coffee County Alabama, State budget issues may eliminate child abuse prevention funding.
April 18, Rock Island Illinois, Leila M Martin facing murder charges in connection with death of her 4 month old son
April 17, LeHigh Florida, 6 month old death at LeHigh daycare under investigation
April 17, Broward / Palm Beach Florida, Anti LGBT adoption bill will leave thousands of foster children without homes
April 17, Danielson New York, Carroll Baumgarner-Ramos faces first degree manslaughter charges for sexual assault and manslaughter of 3 year old girl.
April 17, Orlando Florida, $10,000 Dollar fine against and settlement against Carlton Palms Educational Center (residential treatment for severely disabled children) for sex offenses and beatings, scalding and death of Paige Elizabeth Lunsford (14 year old autistic girl) and dehydration death of another 14 year old.
April 17, Montville Pennsylvania, Murder charge for Maurice Pearson in beating death of 3 year old Ty'mmil Solomon (beat the boy with a belt)
April 16, Las Vegas Nevada, Area Couple face multiple charges in death of sick child after leaving state and care of 3 year old child (found dead hidden in garage) to pregnant 17 year old (Jondrew Lachaux 20 charges, Kellie Phillips the mother).
April 15, Cincinnati Ohio, Andrea Bradley faces possible death sentence in death of toddler Glenara Bates
April 13, Balch Springs Texas, Child's death not reported, Rising ceremony, woman arrested in death of 2 year old boy
April 10, Tulsa Oklahoma, The state of child protection in Oklahoma is troublesome (about half the need for foster care placements is being met)
April 10, Kent County Michigan, 2 DHS workers suspended for "neglect of duty" in 12 year old Jamarion Lawhorns killing 9 year old Connor Verkerke (Jamariion told police that he was "tired of life").
April 9, McLean County Kentucky, Kentucky now among the ten worst states in the nation for child abuse (1800 / day).
April 9, Miami Florida, Sherrif's department, Seminole Tribe, and Child Welfare were aware of 3 year old Ahziay's abuse before his tragic death.
April 9, Arizona, Dept of Child Safety stops assigning lower-priority cases because of overwhelmed child protection system.
April 9, Chambersburg, Pennsylvania, child abuse hotline explodes with 158,000 calls in 2014. Substantiated cases grow dramatically.
April 9, Benton County Arkansas, 6 year old Isaiah Torres chronic child abuse went unnoticed (even the chemical burns on his back)
April 7, Boston Massachussetts, Disappearance of 5 year old Jeremiah Oliver suggests "crippling" caseloads, poor oversight, lack of foster homes, and fear driven policies remain a big problem for state social workers.
April 4, Bella Vista Arkansas, Rape and murder of 6 year old boy, Alejandro Torres and Cathy Lynn Torres arrested on capital murder charges.
April 6, Danville Kentucky, Woman charged in 3 year old beating death of 3 year old step daughter (Alex Raley) had 19 social service child abuse and neglect reports
April 5, Las Vegas, Nevada, Parents missing, 3 year old dies in care of teen sister & 4 month old infant with substantial bodily harm in critical condition.  Police are seeking Jondrew Lachaux & Kellie Phillips for questioning.
April 4, Portsmouth Virginia, Police investigating child's death
April 4, Detroit Michigan, Detroit teacher (Eric Fredlund) tried to find, save girl (his student Stoni Ann Blair) found stuffed in freezer 
April 2, Balch Springs California, 2 year old dies and has "rising ceremony" in house serving as church – parents flee to Mexico
April 2, Tallahassee Florida, Bill allows private adoption agencies to refuse gay couples adoption rights
April 2, Chicago Illinois, DCFS late in responding to more than 300 child abuse, neglect claims: audit
April 1, Davidson County North Carolina, of 1400 child neglect / abuse investigations, half were drug related.
April 1, Columbia South Carolina, Social service agency overwhelmed with reports of abuse, 15% of caseworkers assigned over 50 children (twice the recommended caseload of 24)
April 1, Charlotte North Carolina, Wanda Sue Larson sentenced to 17 months in jail for shackling her 11 year old legal guardian boy to her porch with a dead chick tied to his neck.
April 1, Nashville Tennessee, 130 child abuse cases not investigated for up to ten years (DA finds that 74 of the backlog were child sex abuse cases)