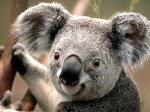 The following stories and articles about child abuse and child protection in Pennsylvania have been gathered from April and March 2016
KARA volunteer Krista Neuner helped prepare these articles.
PA: Everyone has a role to play in protecting Pennsylvania's children: Angela Liddle (Opinion)
Penn Live – February 24, 2016
After the Jerry Sandusky child sexual-abuse scandal laid bare PA's child-protection deficiencies, state legislators overhauled our laws and equipped the box with tools that work. We now have mandatory child-abuse clearances and criminal history-background checks for those professionals and some volunteers who are directly responsible for children.
http://www.pennlive.com/opinion/2016/02/everyone_has_a_role_to_play_in.html
PA: Hidden Homeless: Defining 'homeless' a key issue
Daily Item – February 27, 2016
"All it takes is a transmission failure and low-paying jobs aren't always the most forgiving when people miss a couple days of work," Feldhaus said. The official federal Department of Housing and Urban Development estimate put the homeless number in Pennsylvania at 15,000 in 2015, 3,400 of them ages 18-and-under.
http://www.dailyitem.com/news/hidden_homeless/hidden-homeless-defining-homeless-a-key-issue/article_dc36c30a-dcdd-11e5-8fa7-1fb8b835075b.html
PA: Lackawanna County settles foster child abuse case
Scranton Times-Tribune – February 27, 2016
Lackawanna County agreed to settle a federal lawsuit filed by the mother of a 7-year-old boy who was sexually abused his foster parents' adopted son. The mother filed suit in August 2014, alleging the abuse could have been avoided had the county's former Children and Youth Services — now called the Office of Youth and Family Services — heeded a written profile that warned the adopted son previously sexually abused others.
http://thetimes-tribune.com/news/lackawanna-county-settles-foster-child-abuse-case-1.2012322
PA: Lawmakers work to close loophole, require doctors to get background checks (Includes video)
WHTM – February 25, 2016
Vulakovich said during the rewrite of child protection laws, doctors and medical professionals were not specifically mentioned as being required to get background checks. DHS interpreted that as an exemption even though health care professionals had always been required to have those checks. Vulakovich and Senator John Sabatina (D-Philadelphia) are sponsoring a bill that would put them back in and close the loophole.
http://abc27.com/2016/02/25/lawmakers-work-to-close-loophole-require-doctors-to-get-background-checks/
PA: County supports human services funding outcry
New Castle News – February 25, 2016
The county opposes "rebalancing" initiatives for child welfare services that will force counties to reduce funding by a fourth, reduce payments to providers, shorten contract periods or use county property tax funds to cover the state's obligation until a future budge makes a true allocation.
http://www.ncnewsonline.com/news/county-supports-human-services-funding-outcry/article_1be71fc0-db41-11e5-9c05-57c548484217.html
PA: Pennsylvania Reduces Psychotropic Medication Use Among Medicaid-Enrolled Foster Children (Press release)
PR Newswire – February 23, 2016
The Department of Human Services (DHS) and PolicyLab at The Children's Hospital of Philadelphia (CHOP) today announced several new initiatives that will further reduce the use of psychotropic medication among Medicaid-enrolled Pennsylvania children.
http://www.prnewswire.com/news-releases/pennsylvania-reduces-psychotropic-medication-use-among-medicaid-enrolled-foster-children-300224776.html
PA: Answering foster care, adoption need brings rewards (Opinion)
Lancaster Bee – February 17, 2016
Children in the foster care system face many difficult challenges. Often they do not have consistency, which can be so important to a child's mental wellbeing and development.
http://www.lancasterbee.com/news/2016-02-18/Editorial/Answering_foster_care_adoption_need_brings_rewards.html
PA: Nonprofits worry about ongoing state government gridlock
Pittsburgh Post-Gazette – February 11, 2016
The state is operating under a partial budget Mr. Wolf signed in late December that released funds to human service agencies. "We're more concerned about this year than even last year," said John Lydon, chair of the Greater Pittsburgh Nonprofit Partnership, and CEO of Auberle, which provides services such as foster care, emergency shelter, and drug and alcohol and mental health programs. Auberle borrowed about $4 million during the impasse to continue to be able to serve clients, he said.
http://www.post-gazette.com/news/state/2016/02/11/Pennsylvania-nonprofits-are-worried-about-state-government-gridlock-in-Harrisburg/stories/201602100167
PA: Editing blunder excludes some people from background checks
The Tribune-Democrat – February 06, 2016
Maybe the third time is the charm. For the third year running, lawmakers likely will rewrite the child protection statue to straighten out who needs a background check to work with kids.
http://www.tribdem.com/news/latest_news/editing-blunder-excludes-some-people-from-background-checks/article_363ee9b4-cd56-11e5-941a-73de89cb510c.html
PA: Enon Tabernacle Baptist expands outreach for human-trafficking victims
Philadelphia Tribune – January 29, 2016
"This is about helping raise awareness to eradicate human trafficking," Waller said. "We, as a society, have to begin facing up to it. We cannot use terms like child prostitution. Children cannot sell sex even in places where prostitution is legal. That's why there has to be an entire paradigm shift." Waller is also advocating that the African-American community become cognizant of the fact that many young girls are being trafficking. Though some have come out of violent homes and foster care, many others are lured online to take cross-country trips or for false job interviews. Then girls or young women are trapped.
http://www.phillytrib.com/religion/enon-tabernacle-baptist-expands-outreach-for-human-trafficking-victims/article_38174bc0-7fbb-587b-b352-1c6c9f838b66.html
Pennsylvania Family Support Alliance Wins State Contract To Provide Training To Mandated Reporters Of Child Abuse In PA (Press release)
Pennsylvania Family Support Alliance via PR Newswire – January 27, 2016
Flanked by lawmakers, members of the Governor's Task Force on Child Protection and child advocates, Pennsylvania Family Support Alliance (PFSA) President and CEO Angela Liddle applauded the Pennsylvania Department of Human Services' (DHS) decision to award PFSA an up to five-year, $2.5 million competitively bid contract to provide face-to-face training in recognizing and reporting child abuse to mandated reporters across Pennsylvania.
http://investor.wallstreetselect.com/wss/news/read?GUID=31432268
Does child-abuse law loophole exempt medical profession from background checks? (Includes video)
ABC27 – January 27, 2016
Since Sandusky, the Pennsylvania legislature passed two dozen new laws aimed at keeping kids safe. One of them requires more and more people to be mandated reporters.
http://abc27.com/2016/01/27/does-child-abuse-law-loophole-exempt-medical-profession-from-background-checks/
Physicians And Practice Staff Are Not Required To Obtain Child Abuse Clearances In Pennsylvania
Fox Rothschild LLP – January 25, 2016
Although the Law used to require physicians (and other health care practitioners) to obtain child abuse clearances, the July amendments to the Law limited the clearance requirement to certain programs, activities and services. As a result, a long-standing rule that physicians must obtain child abuse clearances appears to have been eliminated.
http://physicianlaw.foxrothschild.com/2016/01/articles/practice-management/physicians-and-practice-staff-are-not-required-to-obtain-child-abuse-clearances-in-pennsylvania/?utm_source=Mondaq&utm_medium
Judge reinstates limited background checks for state-system professors
Pittsburgh Post-Gazette – January 21, 2016
The State System of Higher Education said Wednesday it is resuming criminal background checks on those faculty at its 14 state-owned universities who are covered by a Commonwealth Court judge's order partially reinstating the program.
http://www.post-gazette.com/news/state/2016/01/21/Judge-reinstates-limited-background-checks-for-state-system-professors/stories/201601210088
Removing kids from troubled homes: Are child welfare agencies doing enough? (Includes video)
ABC27 – January 20, 2016
Snyder had custody of her two grandsons because her daughter struggled with addiction. She says Dauphin County Children and Youth threatened her if she didn't bring the boys to their mother. "They want the children to be around a drug addict, a drunk, even if they're still using? No. No, why would you do that?" Snyder asks.
http://abc27.com/2016/01/20/removing-kids-from-troubled-homes-are-child-welfare-agencies-doing-enough/
More foster kids finding homes with kin
Associated Press – January 09, 2016
Kinship care, the practice of family members taking in relatives' children when parents are unable to care for them, has been around for ages. But it's only been in recent years that Pennsylvania joined a national trend, with courts pushing child welfare agencies to make finding kin a priority.
http://timesobserver.com/page/content.detail/id/1013901/More-foster-kids-finding-homes-with-kin-in-Pennsylvania.html?isap=1&nav=5038
First anti-child abuse grants from PSU's $48M Sandusky fine issued
Associated Press – January 05, 2016
The first round of grants to combat child sexual abuse in Pennsylvania has been awarded from a $48 million fund endowed by Penn State as a result of the Jerry Sandusky child molestation scandal.
http://www.news88nteractive.post-gazette.com/sports/psu/2015/12/11/1st-anti-child-abuse-grants-from-Penn-State-s-48M-issued/stories/201512110303
Brandon's Forever Home, 2 new laws helping foster children thrive
Times-Leader – January 02, 2016
The new state laws are in response to the federal Preventing Sex Trafficking and Strengthening Families Act, which mandates states to implement policies that protect youth from harm and improve their ability to develop skills, talents and connections with family and community.
http://lancasteronline.com/news/health/brandon-s-forever-home-new-laws-helping-foster-children-thrive/article_a886280b-a417-5f95-be12-07514c27f8cd.html
More foster kids finding homes with kin, thanks to shift in courts (Includes video)
Morning Call – January 02, 2016
Kinship care, the practice of family members taking in relatives' children when parents are unable to care for them, has been around for ages. But it's only been in recent years that Pennsylvania joined a national trend, with courts pushing child welfare agencies to make finding kin a priority.
http://www.mcall.com/news/local/mc-kinship-foster-care-new-trend-20160102-story.html
Close call for children
Philly.com – January 2, 2016
The Pennsylvania Children's Health Insurance Program has posted success stories on its website as evidence of its value. There's the story of the Allegheny County mother who needed acute care for premature twins; the 217-pound 10-year-old who lost 97 pounds with medical supervision; and the Philadelphia woman who said knowing her 4-year-old had health insurance gave her peace of mind when he played outside. Despite such stories, Pennsylvania CHIP almost expired amid the legislature's inability to agree on a budget or almost anything else. Finally, in a rare display of bipartisanship, lawmakers passed a bill that included reauthorization of CHIP, and Gov. Wolf signed it on Dec. 20, just 11 days before the program would have officially died.
http://articles.philly.com/2016-01-02/news/69450967_1_health-insurance-private-coverage-pennsylvania-chip
Fully and fairly fund our schools
Pittsburgh Post-Gazette – January 17, 2016
This month Pennsylvania began 2016 without a full budget, leaving the short- and long-term needs of every school — and every student — up in the air. In the short term, the partial spending plan recently signed by Gov. Tom Wolf will provide desperately needed emergency cash for schools and human services, but only enough to push off closures and further cuts for a few more months. In the long term, the budget gridlock means that one of the fundamental issues facing Pennsylvania — the need to repair our broken public school funding system — remains unresolved.
http://www.post-gazette.com/opinion/Op-Ed/2016/01/17/Fully-and-fairly-fund-our-schools/stories/201601170047
Report: Pennsylvania lags in pre-K education
Pittsburgh Post-Gazette – January 18, 2016
Pennsylvania trails most neighboring states in access to publicly funded, high-quality, pre-K education, with only 1 in 6 children in the state enrolled in such a program, according to a report released last week by a Harrisburg children's advocacy organization.
http://www.post-gazette.com/news/education/2016/01/18/Report-says-Pennsylvania-lags-in-pre-K-education/stories/201601180023
Importance of children's advocacy highlighted
York Daily Record – January 21, 2016
York County's congressman made a special stop in York Thursday to better learn the advocacy and protection work performed by the staff at the York County Children's Advocacy Center in York. U.S. Rep. Scott Perry, R-Carroll Township, was presented with a certificate naming him a "Champion of Children" by Deborah Harrison, the center's executive director. Perry is a co-sponsor of the "Fairness for Crime Victims Act of 2015" sponsored by fellow Pennsylvania Congressmen Joseph Pitts, a Republican, and Brendan Boyle, a Democrat.
http://www.ydr.com/story/news/politics/2016/01/21/rep-scott-perry-awarded-champion-children/79086076/
Is state doing enough to keep kids safe?
ABC27 – January 18, 2016
Children and Youth agencies across the commonwealth are extremely busy. "They are, right now, overwhelmed," said Cathy Utz, the Pennsylvania Department of Human Services Deputy Director for Children and Youth. Each of the 67 counties has a Children and Youth agency. There are basic services they all must provide but they mostly operate independently. The state's role is to oversee and license the county agencies. Utz says in the wake of Jerry Sandusky, new laws have passed that require mandatory reporting from more people. And Utz said those laws are working. There are a lot more calls leading to more investigations and more responsibilities for individual case workers.
http://abc27.com/2016/01/18/is-state-doing-enough-to-keep-kids-safe/
Stop human trafficking in Pennsylvania
Philly.com – January 19, 2016
Human trafficking is the recruitment, transport, sale or receipt of persons through force, fraud or coercion to place them in modern-day slavery. Traffickers use violence, threats, blackmail, deception, manipulation and more to put individuals in horrific situations. Some of these victims are now residents at Covenant House Pennsylvania. Young adults who have been physically or sexually abused, or are runaways and homeless, are vulnerable. Pimps often lure them with lavish gifts or a place to stay. Homeless youth are so disconnected from the protection of family and the safety of the home that they tend to gravitate towards these perpetrators to feel loved and wanted.
http://www.philly.com/philly/blogs/healthy_kids/Stop-human-trafficking-in-Pennsylvania-.html
Supreme Court's ruling on juveniles' life sentences could impact hundreds of Pa. cases
The Philly Voice – January 25, 2016
With a decision announced by the U.S. Supreme Court on Monday, thousands of individuals sentenced to life in prison while juveniles could have their sentences re-examined or be immediately paroled. That's because, with the court's ruling in Montgomery v. Louisiana, the Supreme Court makes retroactive what it had determined in an earlier decision – that life sentences for juvenile offenders are unconstitutional.
http://www.phillyvoice.com/philly-juvenile-justice-expert-details-scoutus-decision-life-sentences/
Garden project offers healing for abused children, teens
The Times-Tribune – January 25, 2016
"There is a myth that when children and teens are abused they are somehow broken, but that isn't true," said advocacy center Executive Director Mary Ann LaPorta. "Children and teens are resilient, and with the proper support they begin their journey of healing. The garden concept brings them back to where they might have found comfort and a sense of integrity."
http://thetimes-tribune.com/garden-project-offers-healing-for-abused-children-teens-1.1999218
Want to become a foster family for Philly kids? The need is rising
Philly.com – January 26, 2016
"The need is great right now, and we're saying to our more experienced families, 'Will you take one more? If we buy a bed, will you take another child?' kind of in desperation rather than having them spend a night at the agency," said Deborah Croston, director of foster care at Turning Points, a community umbrella agency contracted by the city's Department of Human Services (DHS).
http://articles.philly.com/2016-01-26/news/70066858_1_more-foster-parents-foster-care-dhs